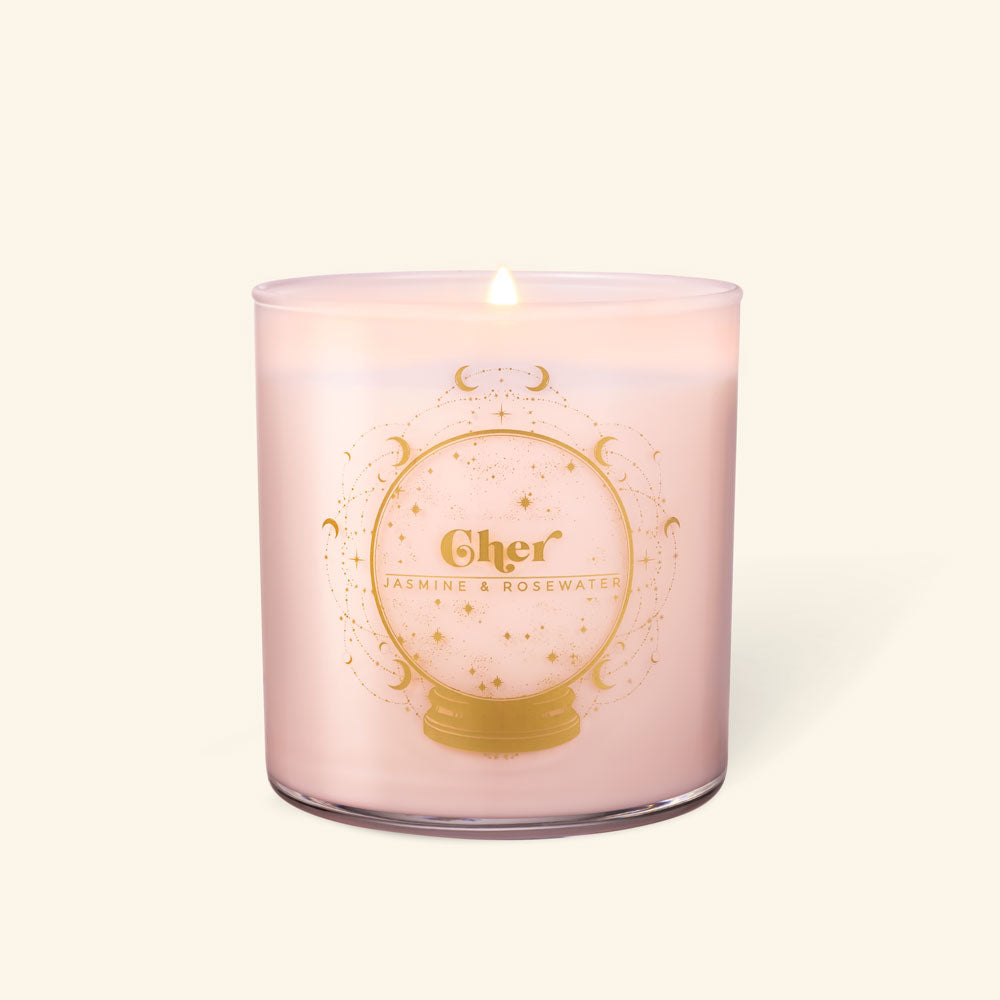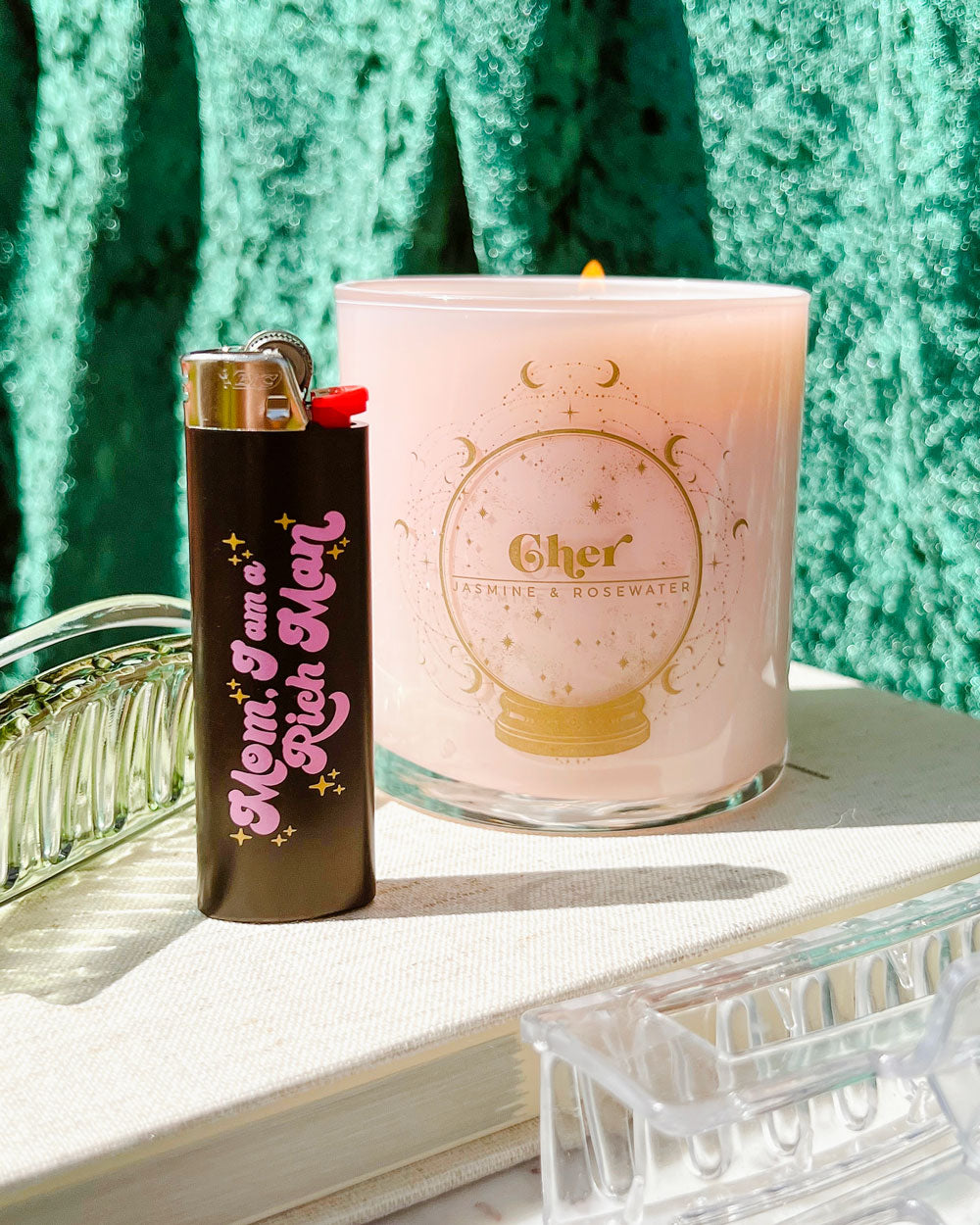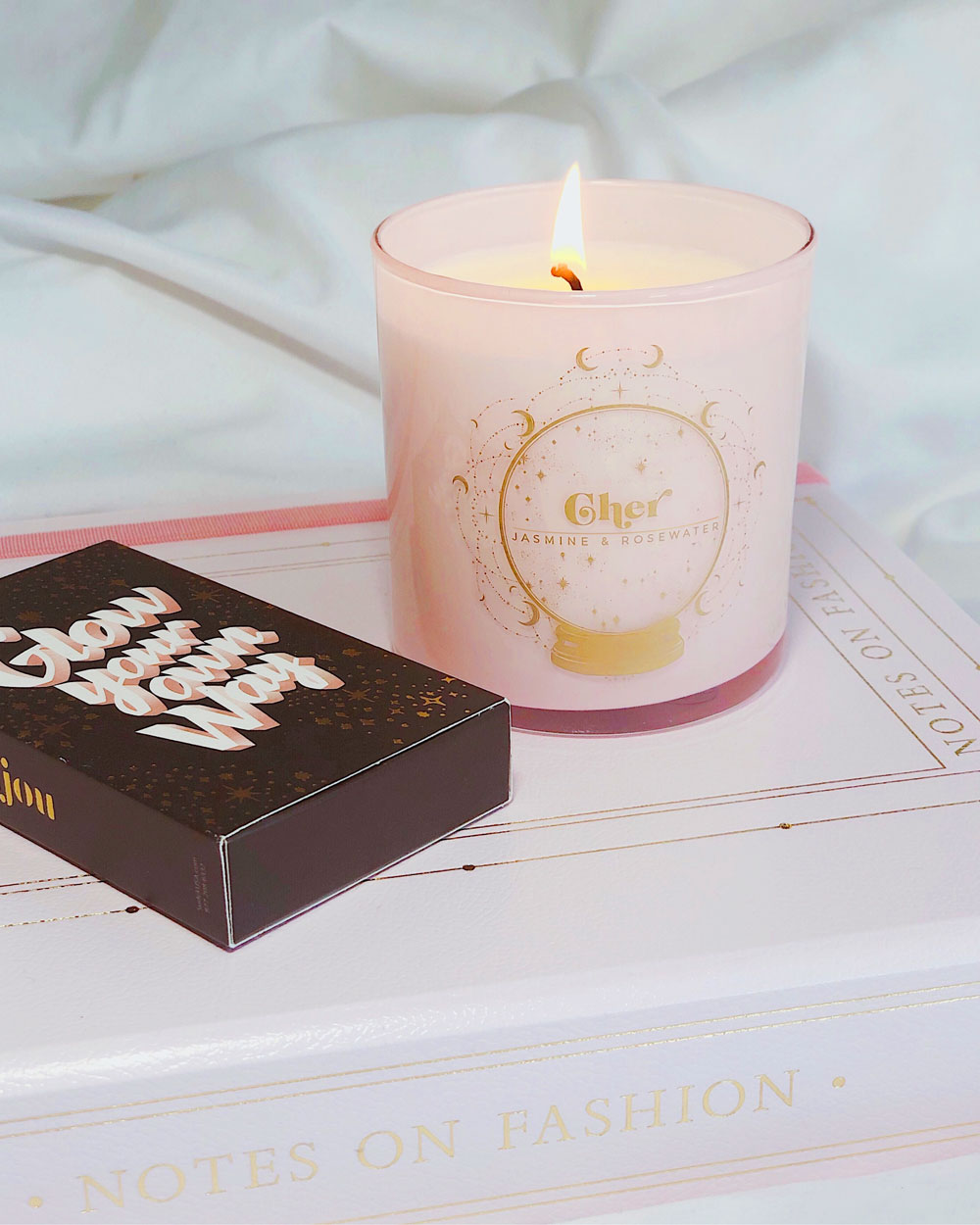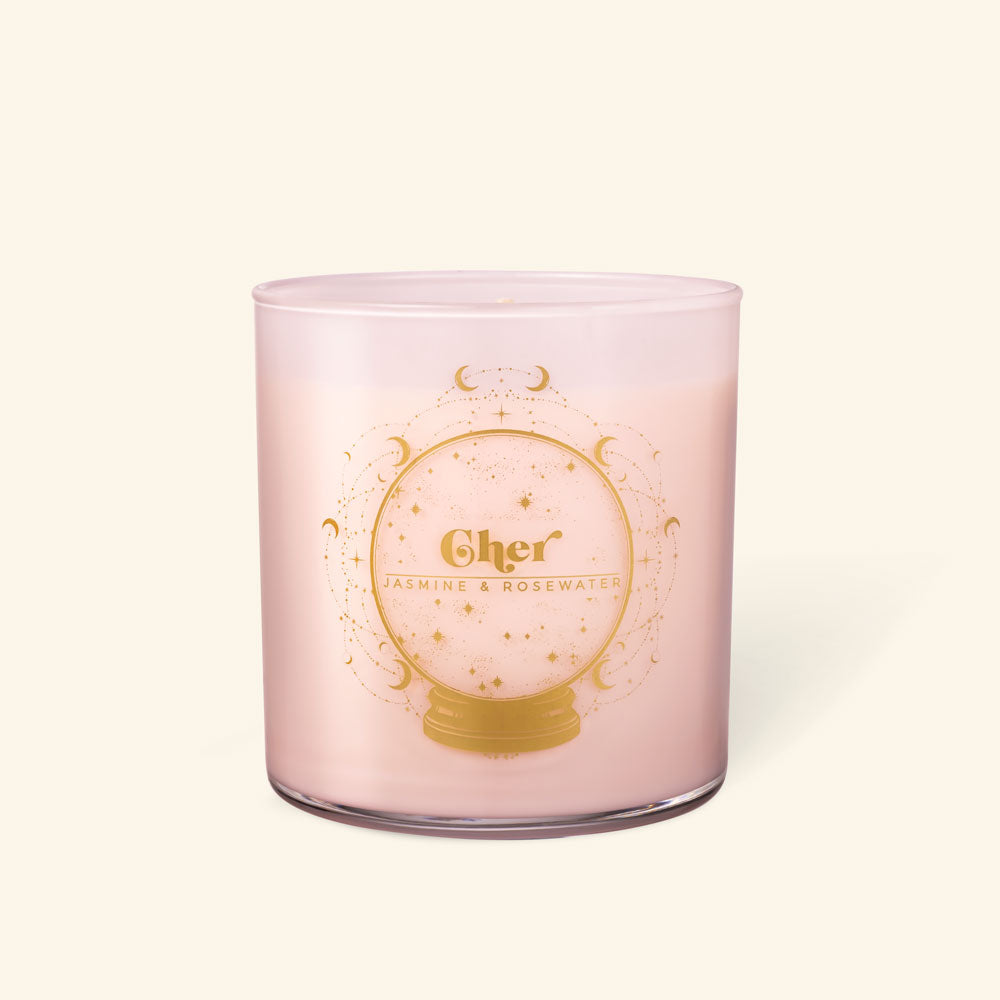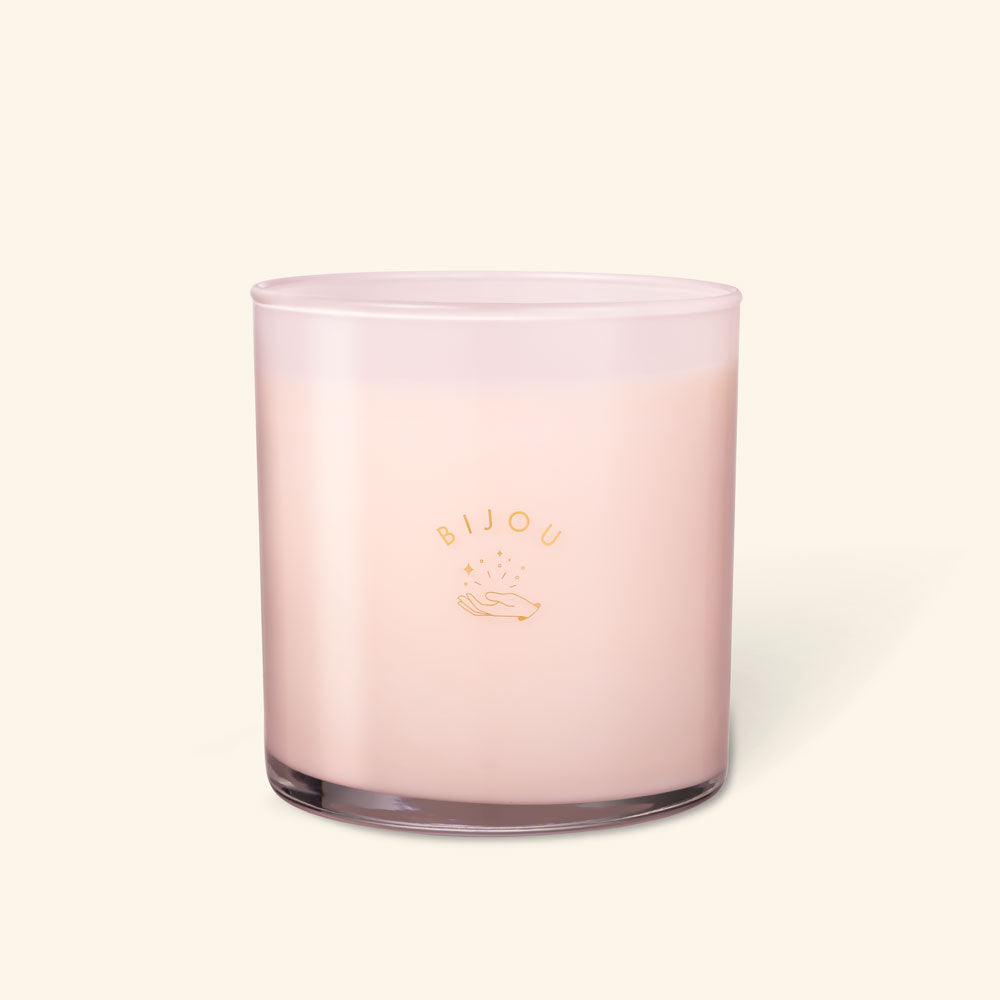 Cher • Jasmine & Rosewater Candle
Dark lady...her brew was done. Fresh rosewater and floral jasmine rest on a sensual ensemble of clove, amber and patchouli.
Decompress with the soothing aroma of our floral jasmine and fresh rosewater scented candle. Accompanied by the sensual ensemble of clove, amber, and patchouli, you'll bask in spice and white floral vibes. This Cher inspired jasmine candle will have you feeling like a rich man!
Top note is the initial impression of the fragrance, middle note is the main body of the scent, and base is its final impression.

Top: Sweet California Lemon, Orange Blossom Nectar

Middle: White Florals, Heliotrope

Base: Musk, Vanilla
All of our candles contain a high amount of luxury fragrance oils and are well-balanced to appeal to many palates. Check out the Scent Scale below to learn more.

Floral: ◼️◼️◼️◻️◻️
Citrus: ◼️◼️◼️◼️◻️
Fruity: ◻️◻️◻️◻️◻️
Fresh & Clean: ◼️◻️◻️◻️◻️
Woody: ◻️◻️◻️◻️◻️
Sweet: ◼️◼️◼️◻️◻️
Spicy: ◻️◻️◻️◻️◻️
65-hour burn time
10 ounces, 3.25" L x 3.25" W x 3.4" H
100% soy wax, cotton wick
Vegan & cruelty-free
Non-toxic & clean burning
Made in New York
Smells amazing!
Absolutely love the scent of this candle. Smells so beautiful!
Gypsies Tramps YES PLEASE
I have yet to order a candle from Bijou that I didn't love and this is no exception. I need to get some more before they are gone, as I made that mistake with Stevie! Anywho, this scent is everything I hoped it would be. This beautiful pink glass looks so great anywhere I put it. Makes a perfect gift for anybody and everybody, as this scent is a crowd pleaser. Actually, don't buy this candle! I want them all.
SO GOOOOOOOOOD!!!!
This candle smells amazing! Such a peaceful smell, with an amazing cold throw. I'm a picky candle person and I'm obsessed.