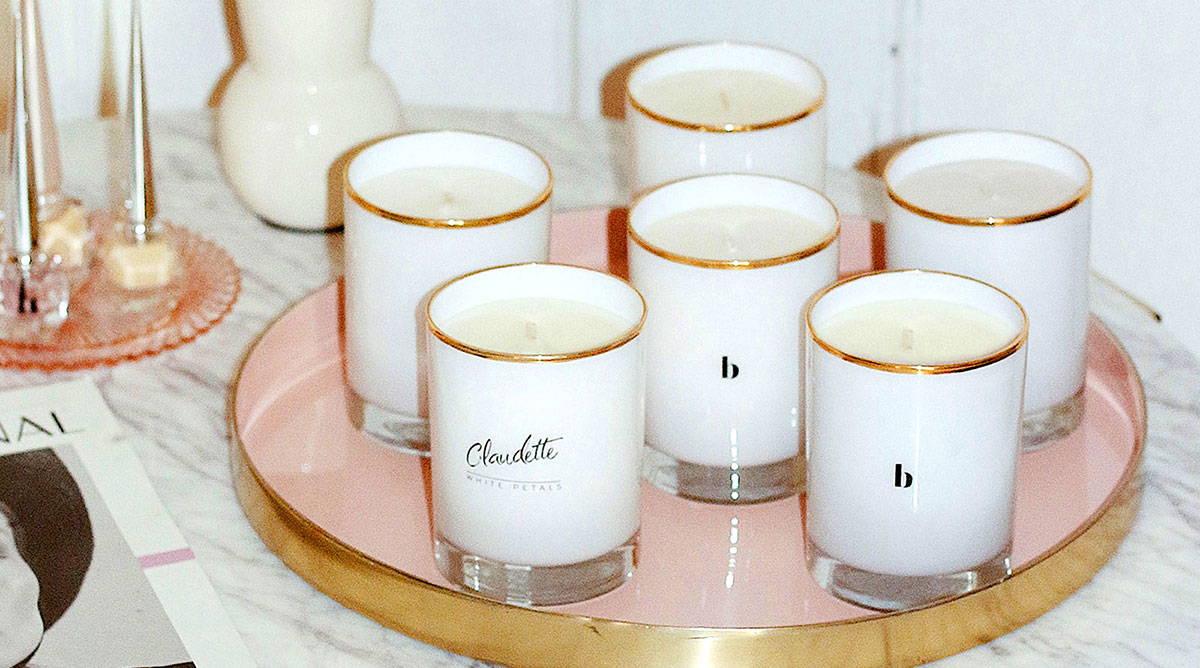 Light up the silver screen with these classic beauties. Featuring glamorous scents from dreamy florals to complex musks—you've found your leading lady.
Liquid error: product form must be given a product
Take your candle obsession to the next level. Trim those wicks, light up some magic and wear your candle love with pride!
Shipping is free when you order $50+ and ship within the 48 contiguous states. Your package should arrive within 5-7 business days.
Shop now and pay in four equal installments every two weeks. No interest, no fees, ever. Just choose Afterpay at checkout.
DON'T JUST TAKE OUR WORD FOR IT
These candles really exceeded my expectations. I don't normally buy candles online because I can be sensitive and picky to smells but I decided to go for it. They all smell absolutely amazing and I will be ordering more.
Skeptic at first, now a believer

I'll keep it short and sweet - well worth your hard earned cash. I can't tell you how annoying it is to purchase candles and either there is no scent, an awful scent, burns too quickly etc. These are hands down the best candles I have purchased, EVER!
This candle smells absolutely fantastic even when it is not lit! This was one of my first purchases from Bijou and I am officially sold. I absolutely loved the packaging, the candle scents and the whole witchy vibe of everything. 10/10 recommend!!
"We believe that luxury should be accessible, that self-care is a necessity, and that scent can be transformative. Our mission is to constantly inspire and be inspired by women throughout history. That's why we name our candles after women, because we truly believe women are magic. To us, Bijou is more than just a candle company—it's living proof of the magic we can achieve when we lift each other up."

see what's inside every box
Your favorite Bijou is waiting for you to light it up.
Use #candlecoven to share your photos