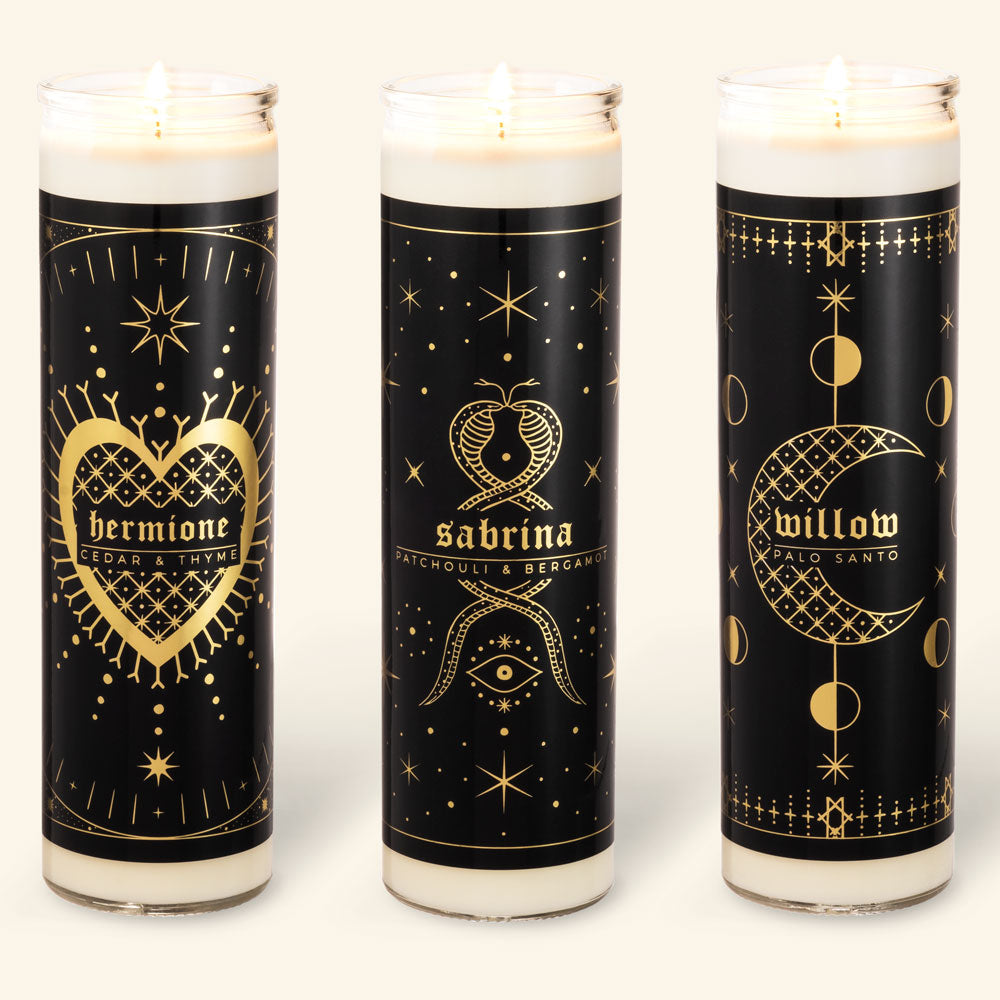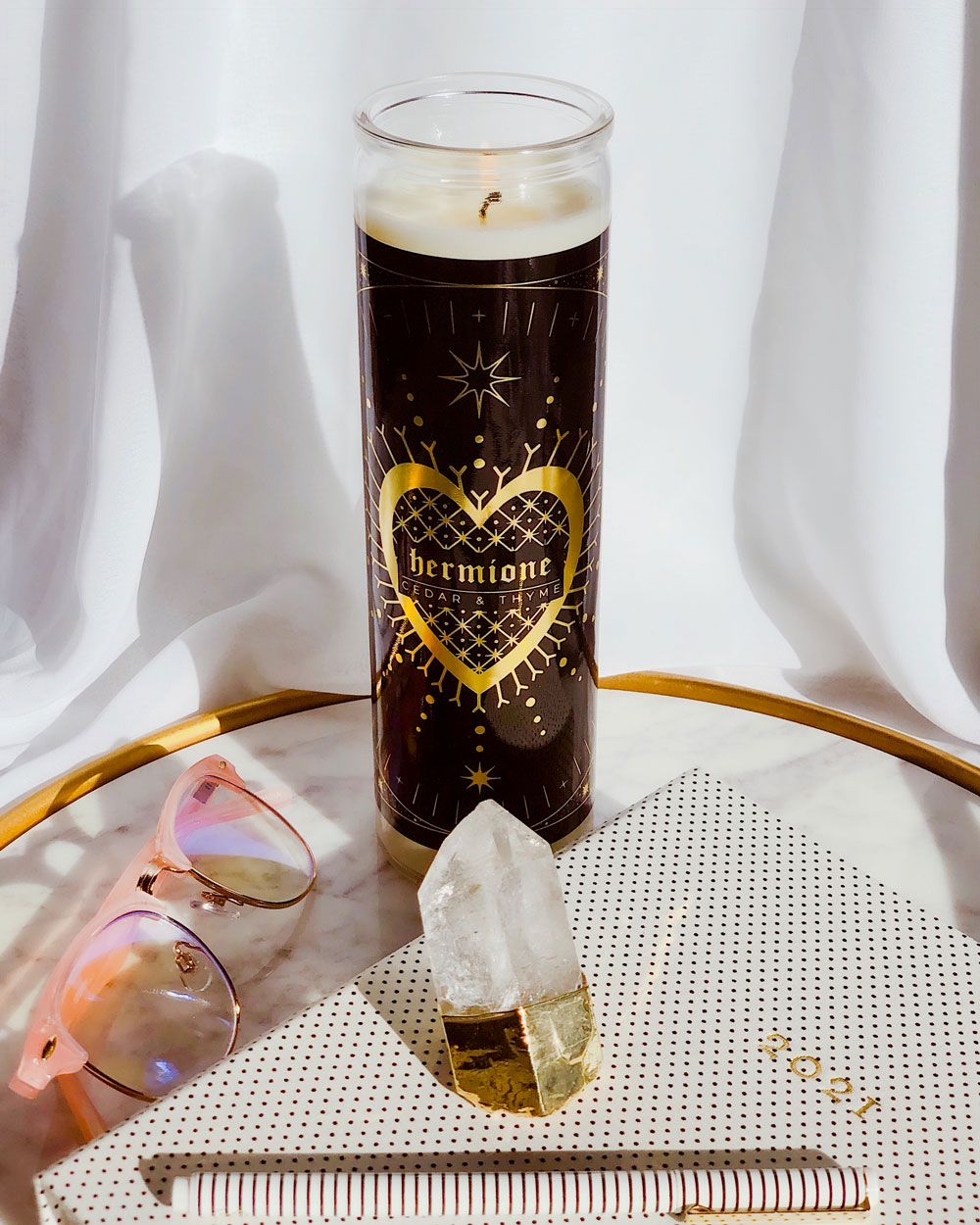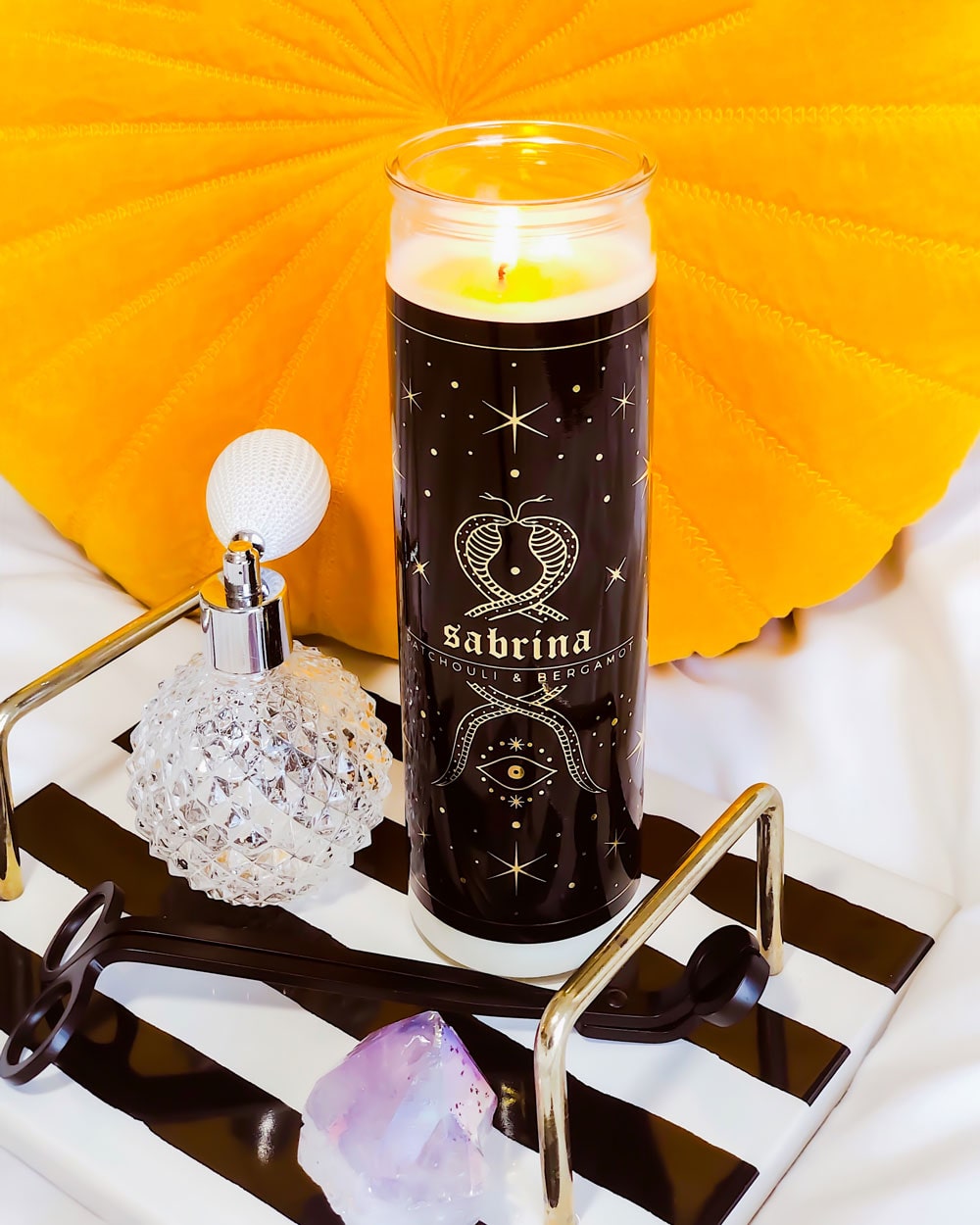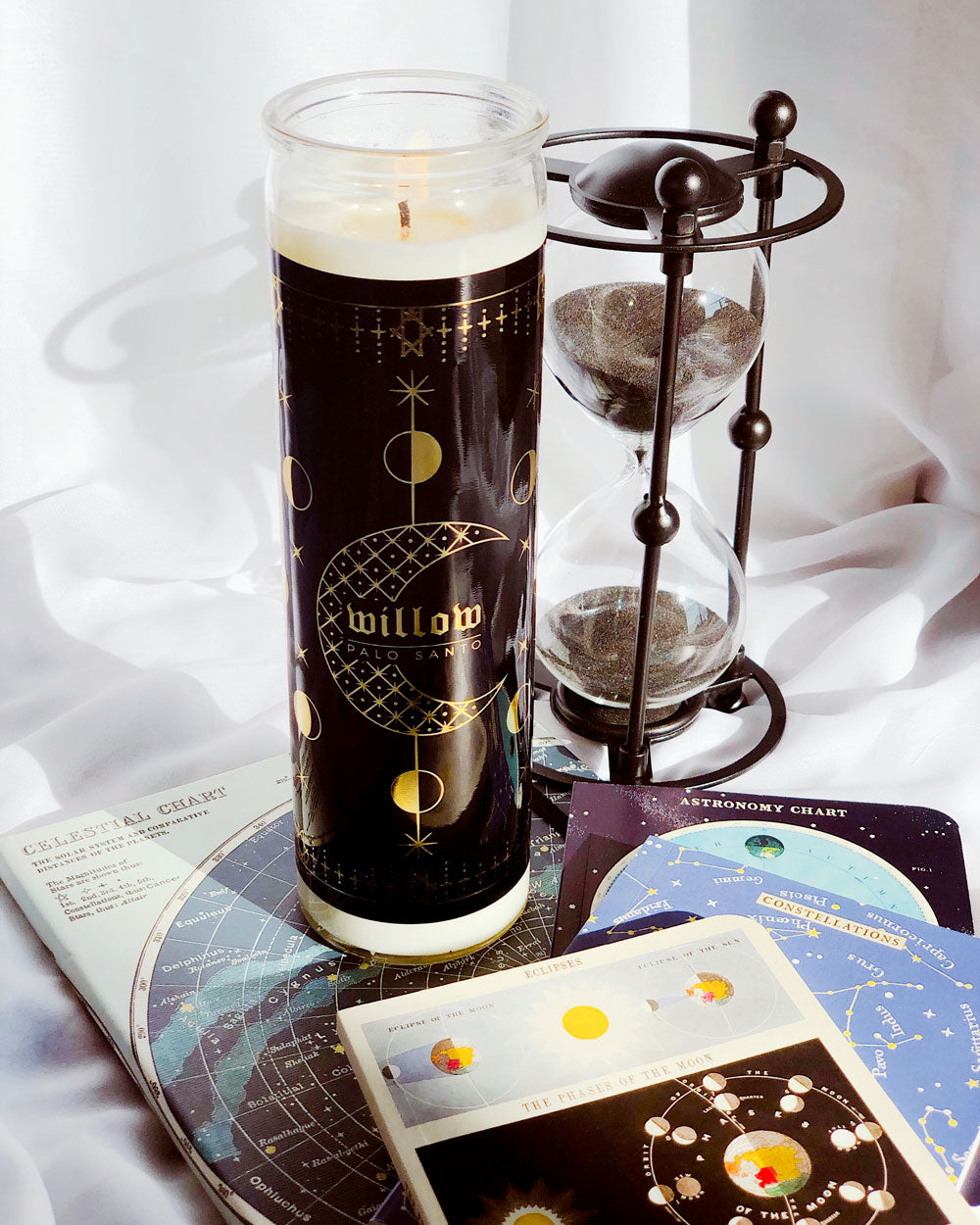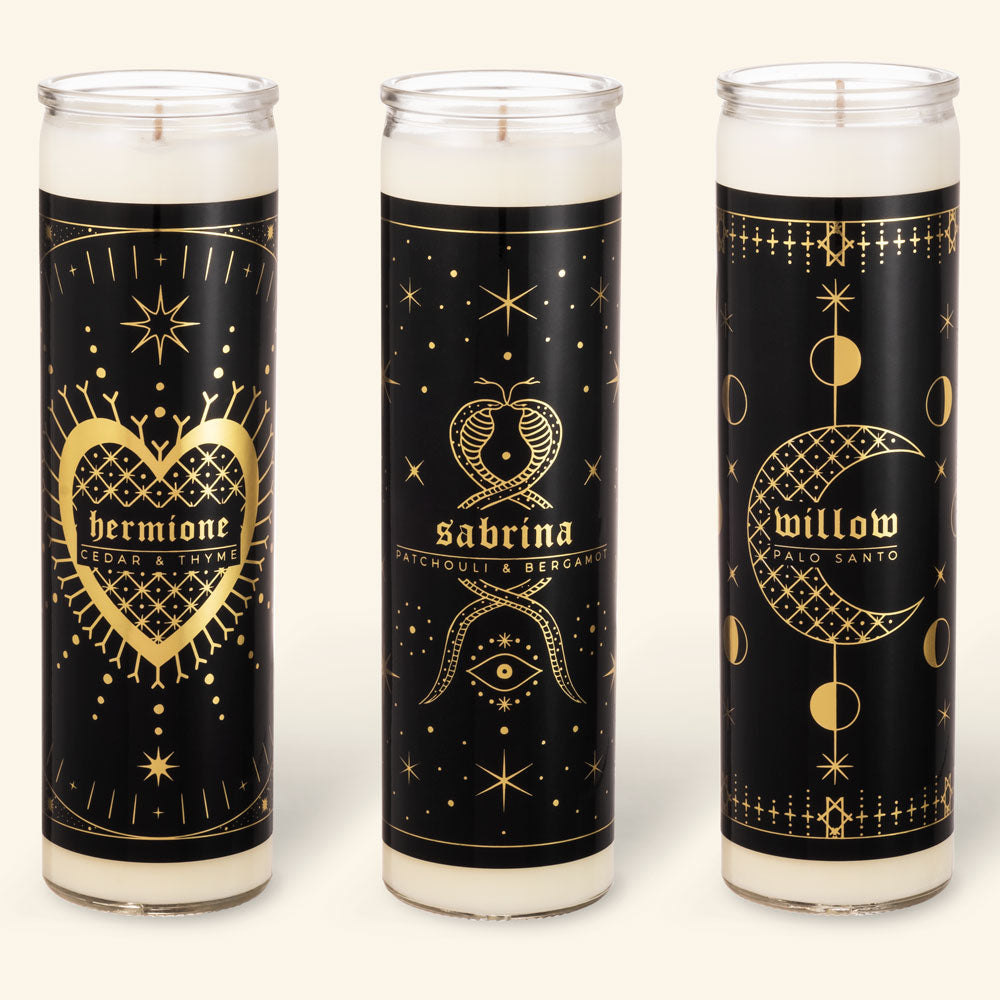 Coven Tall Candle Set
Get spellbound with the Candle Coven! We brewed up the perfect soy wax candle set to include cedar & thyme, patchouli & bergamot, and palo santo scented candles. Each collection is inspired by our favorite witches, Hermione, Sabrina, and Willow.
Hermione • Cedar & Thyme
The spell has been cast. Cedar, sandalwood, and pine with a pinch of thyme, a touch of eucalyptus, and a drop of patchouli.
Sabrina • Patchouli & Bergamot
The ultimate incense. Bergamot, blood orange and lemongrass mellowed by earthy patchouli, sandalwood, and black pepper.
Willow • Palo Santo
A truly sacred blend. Palo santo, resinous labdanum, and smoky birch tar with a warm base of vanilla bean and cedar.
Delicious smelling candles!
I bought the Sabrina, Willow Hermoine pillar bundle… twice. I actually burn them all together and my house smells like a witchy bookshop: I LOVE them. Definitely addicted now.
The BEST Set
I'm obsessed with all Bijou candles but this trio is my tried and true. Absolutely love these scents!! I bought these to gift them and it's always so hard to give them away (I want to keep them all!!)
Wee bit Witchy
Best Fall herbal, spicy zen Witchy combo! Burned through the small jars so quickly had to get the pillars!