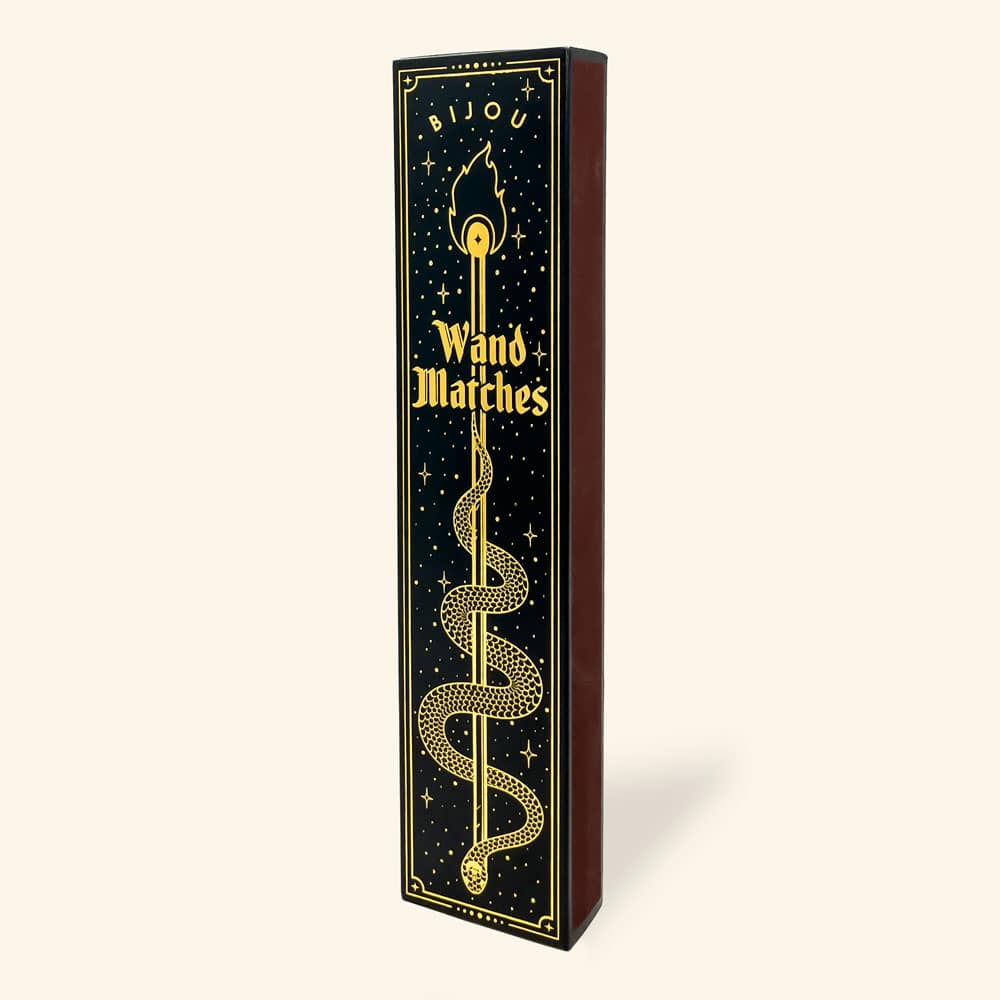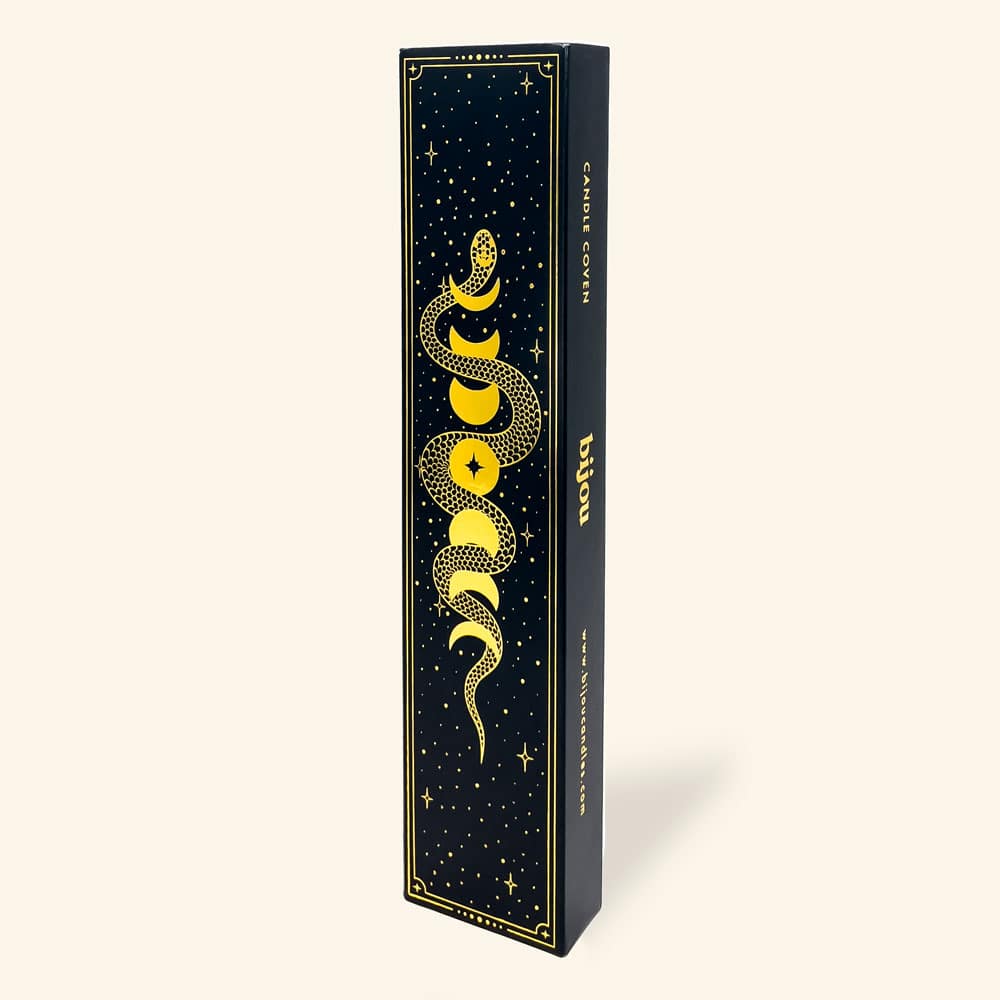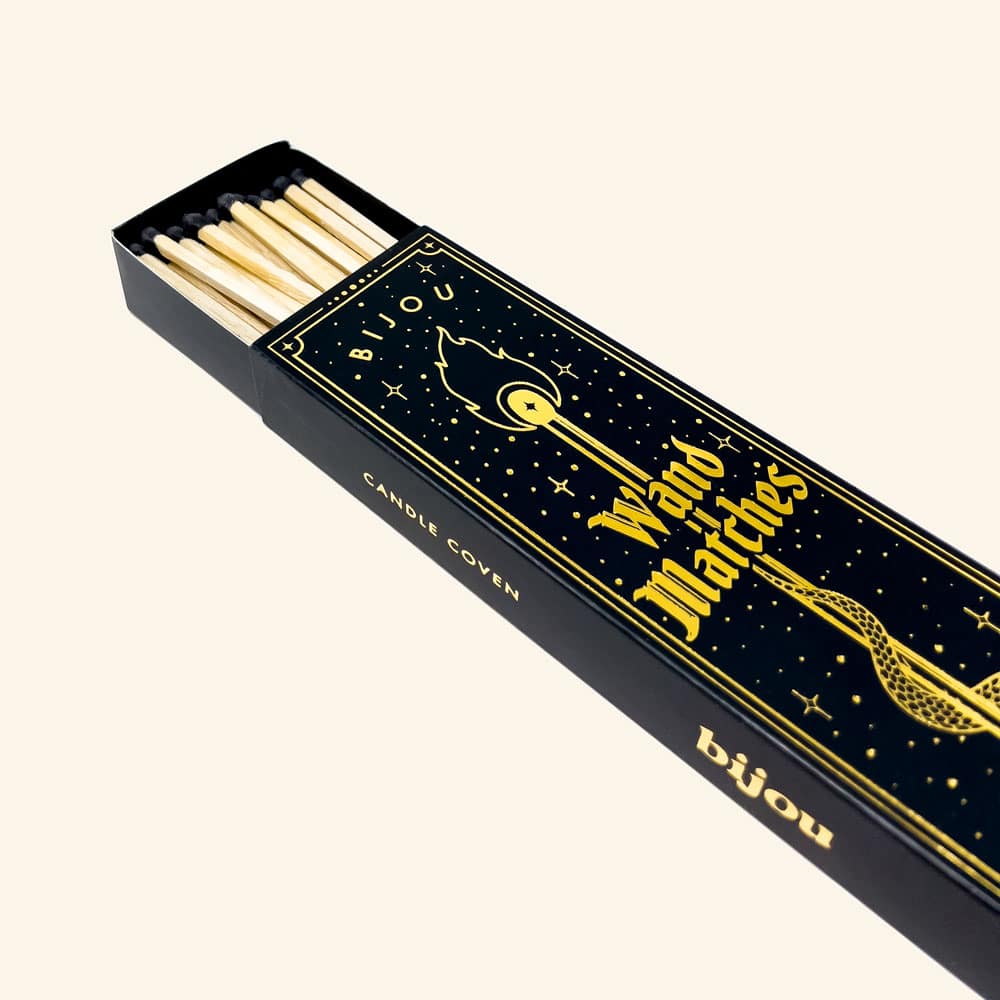 Black Wand Matches
Abracadabra! There's no wick that these extra long matches can't reach. Featuring a gold foil star design on a black cigar box, you'll be making magic with each flick of the wand. These matches pair perfectly with our Tall Votive Candles.
Please note: Due to federal regulations, matches cannot be shipped outside of the contiguous USA. 
11.5in x 2.5in matchbox

40 extra long wand matches
Cute and practical!
Bought these as a gift for a friend and the box is so beautiful! Very witchy and pretty!
Badass matches.
The matches are super long and glamorous.
Love these matches!
These matches are not only beautiful, but light and burn like a dream. I've bought matches before (expensive ones at that!) that either are hard to strike or break. Not these! I'm on my second box.