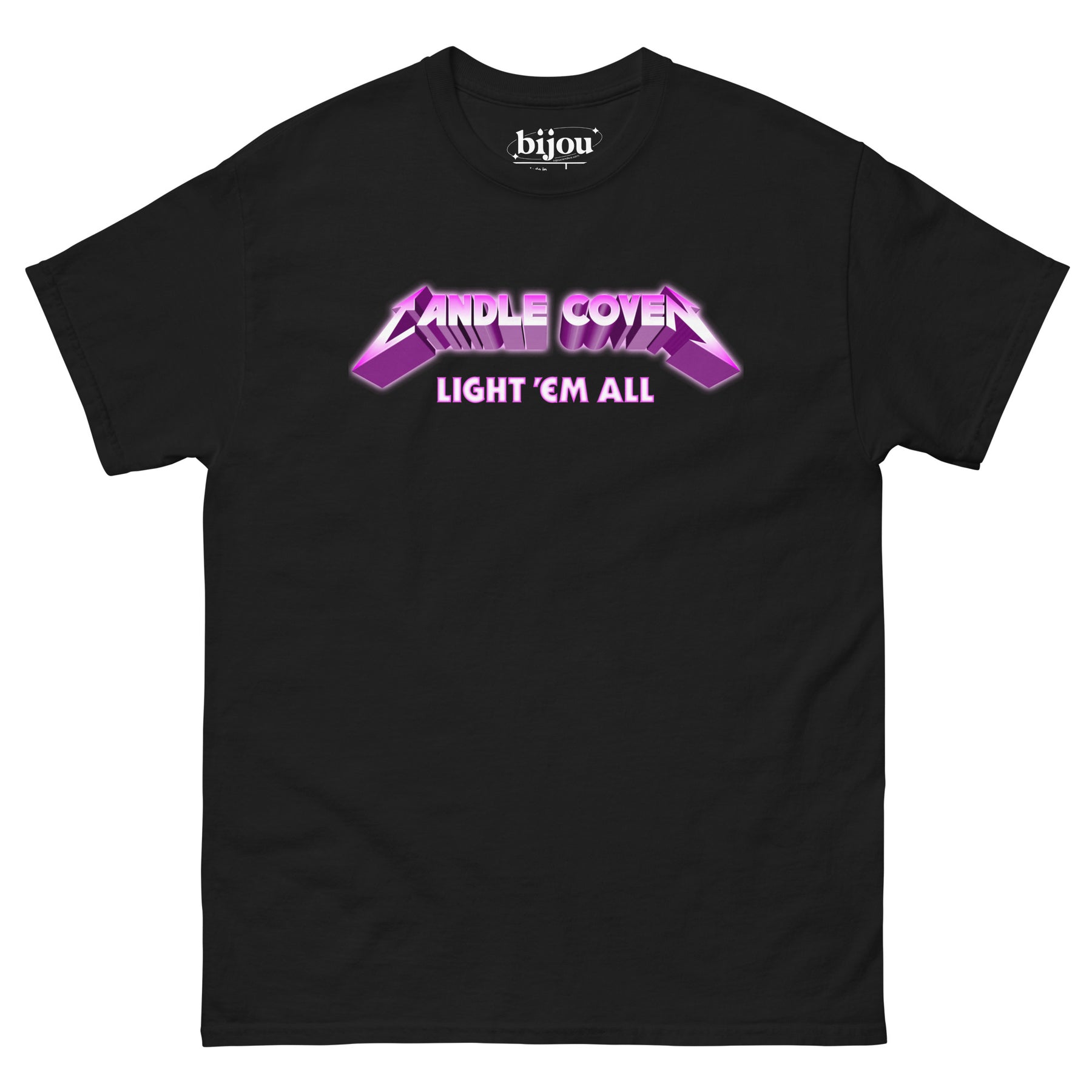 Candle Coven Band T-Shirt
Get ready to jam with our exclusive tee, an homage to the iconic Metallica vibe infused with our candle-loving spirit. This tee proudly flaunts the mantra "Light 'Em All," a rallying cry to illuminate the world with the radiant glow of our candles.
Whether you're turning up the volume on our pop culture-inspired podcast or setting the ambiance with our captivating candle creations, this tee bridges the worlds of culture and light. Let your style roar with the 'Candle Coven Band T-Shirt,' an emblem of unity, creativity, and the vibrant energy that comes from igniting conversations and candles alike.
SMALL
Body Length: 28"
Body Width: 18"
Sleeve Length: 15 ⅝"

MEDIUM
Body Length: 29"
Body Width: 20"
Sleeve Length: 17"

LARGE
Body Length: 30"
Body Width: 22"
Sleeve Length: 18 ½"

XL
Body Length: 31"
Body Width: 24"
Sleeve Length: 20"

2XL
Body Length: 32"
Body Width: 26"
Sleeve Length: 21 ½"

3XL
Body Length: 33"
Body Width: 28"
Sleeve Length: 22 ¾"
• 100% cotton
• Fabric weight: 5.0–5.3 oz/yd² (170-180 g/m²)
• Open-end yarn
• Tubular fabric
• Taped neck and shoulders
• Double seam at sleeves and bottom hem