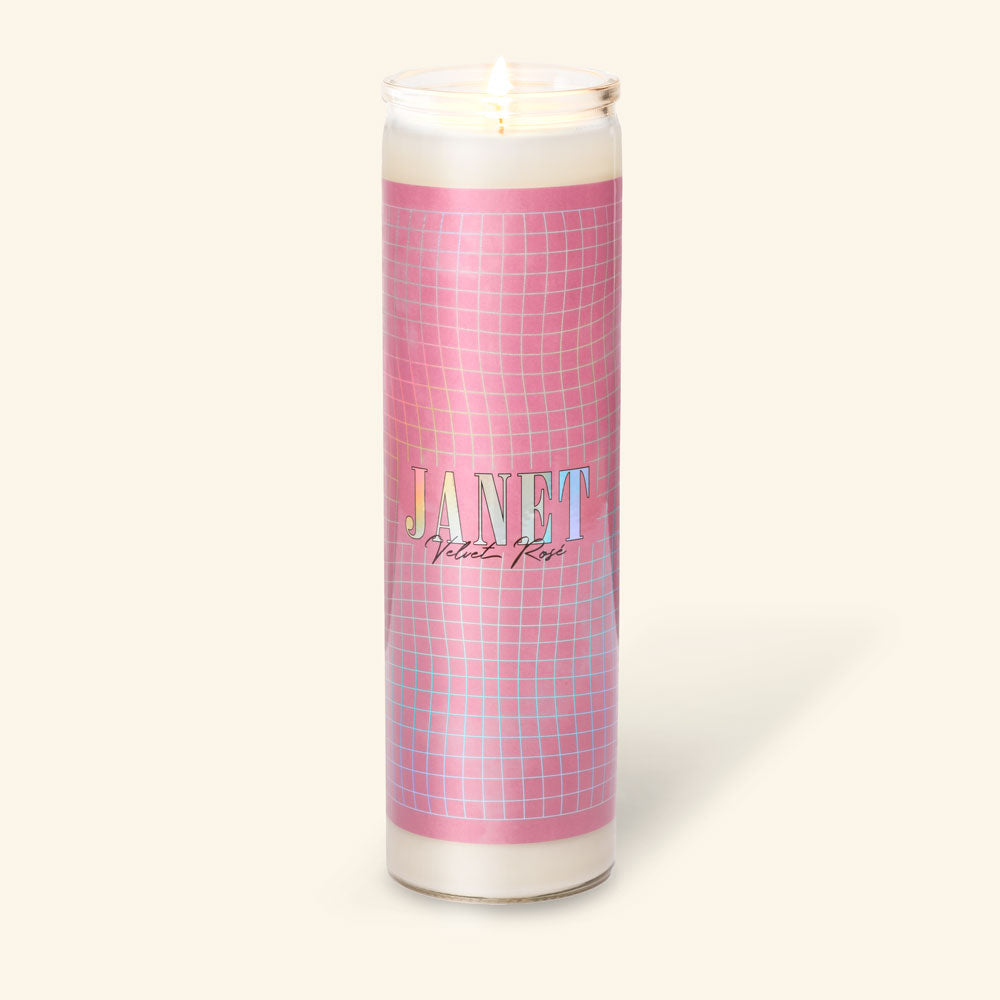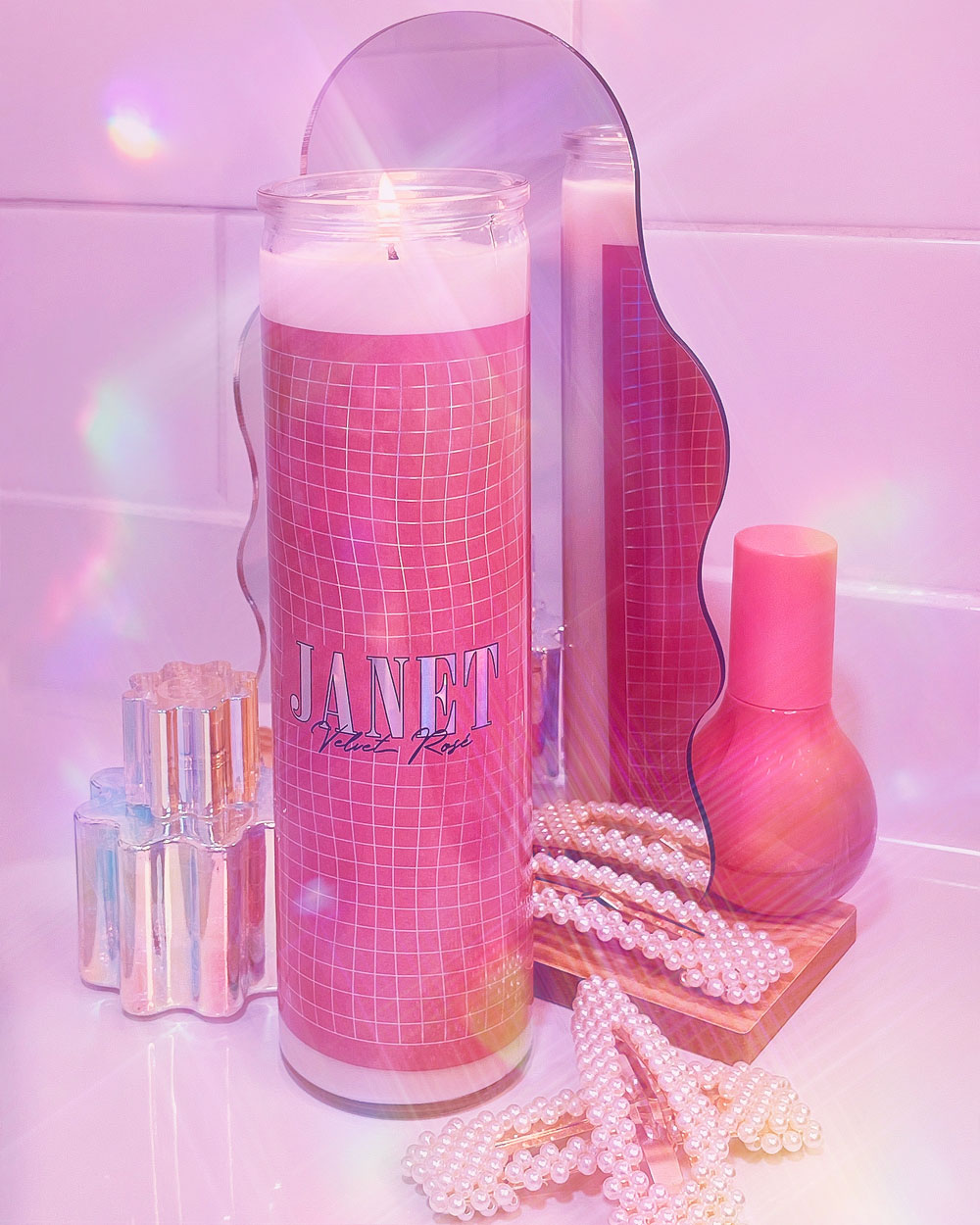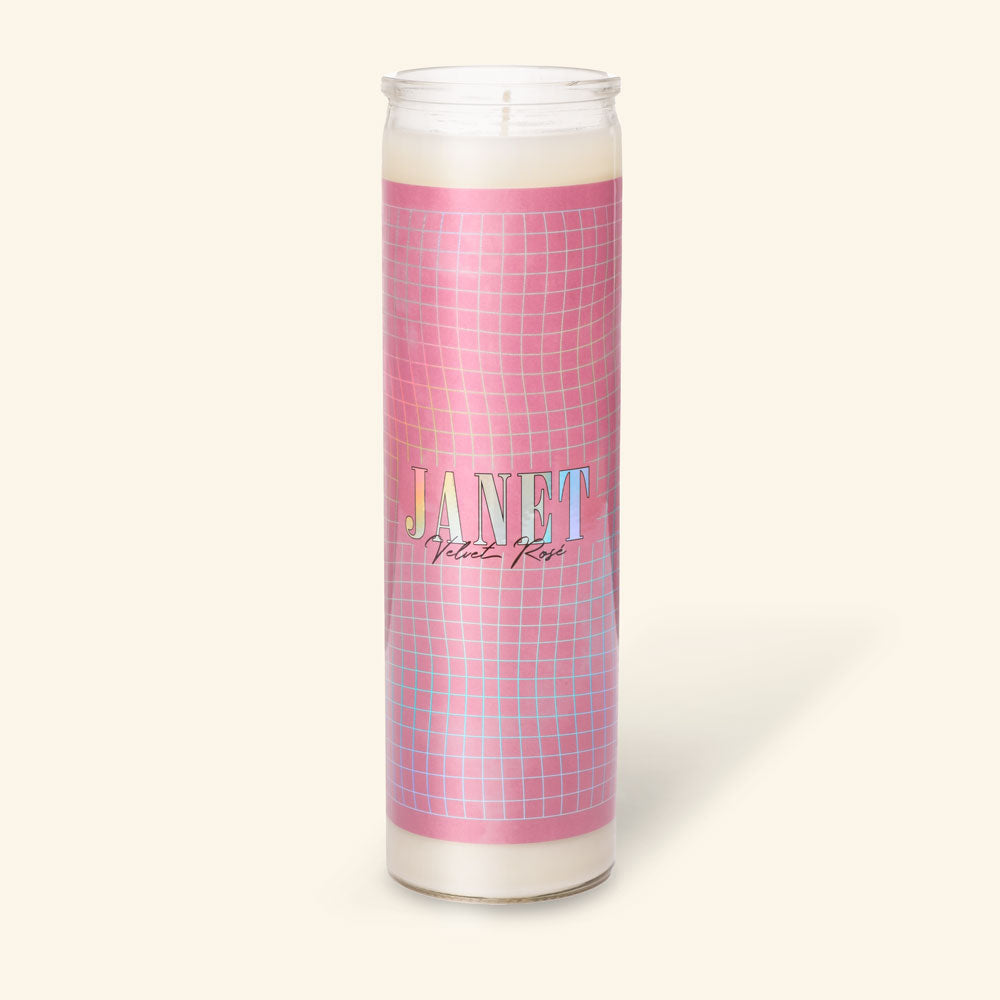 Janet • Velvet Rosé Tall Candle
The first sip of sparkling rosé –fruity, floral with just a touch of sweetness. A kiss that lingers, the taste of candy. Something intoxicating fills the air, slightly herbaceous and green. The velvet embrace of amber and musk. That's the way love goes.
Take a seat after a long day and light up the intoxicating scent of velvet rosé. Our rosé wine scented candle is perfectly blended with the sweet scent of candy floss, sparkling rosé, and a subtle scent of musk. Allow yourself to feel rejuvenated with our Janet Jackson inspired candle.
Top note is the initial impression of the fragrance, middle note is the main body of the scent, and base is its final impression.

Top: Armoise

Middle: Sparkling Rosé, Sweet Candy Floss

Base: Amber, Musk
All of our candles contain a high amount of luxury fragrance oils and are well-balanced to appeal to many palates. Check out the Scent Scale to learn more.

Floral: ◼️◼️◻️◻️◻️
Citrus: ◼️◼️◻️◻️◻️
Fruity: ◼️◼️◻️◻️◻️
Fresh & Clean: ◻️◻️◻️◻️◻️
Woody: ◼️◼️◻️◻️◻️
Sweet: ◼️◻️◻️◻️◻️
Spicy: ◼️ ◻️◻️◻️◻️
Holographic Label
140-hour burn time
14 ounces, 2.3" L x 2.3" W x 8.1" H
100% soy wax, cotton wick
Vegan & cruelty-free
Non-toxic & clean burning
Made in New York
Sweet and Luxurious!
The Janet candle is wonderful! Sweet and luxurious, it makes any room feel warm and relaxing. Love it!
Janet • Velvet Rosé Tall Candle