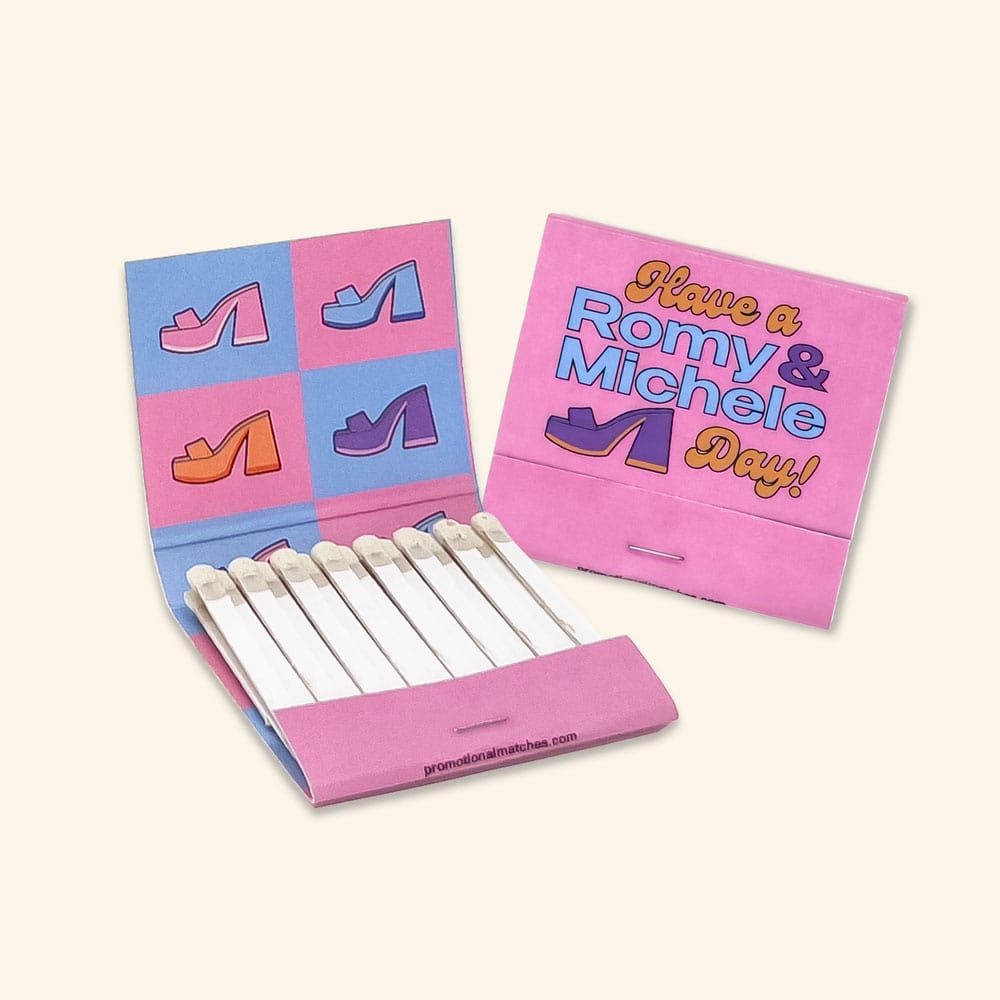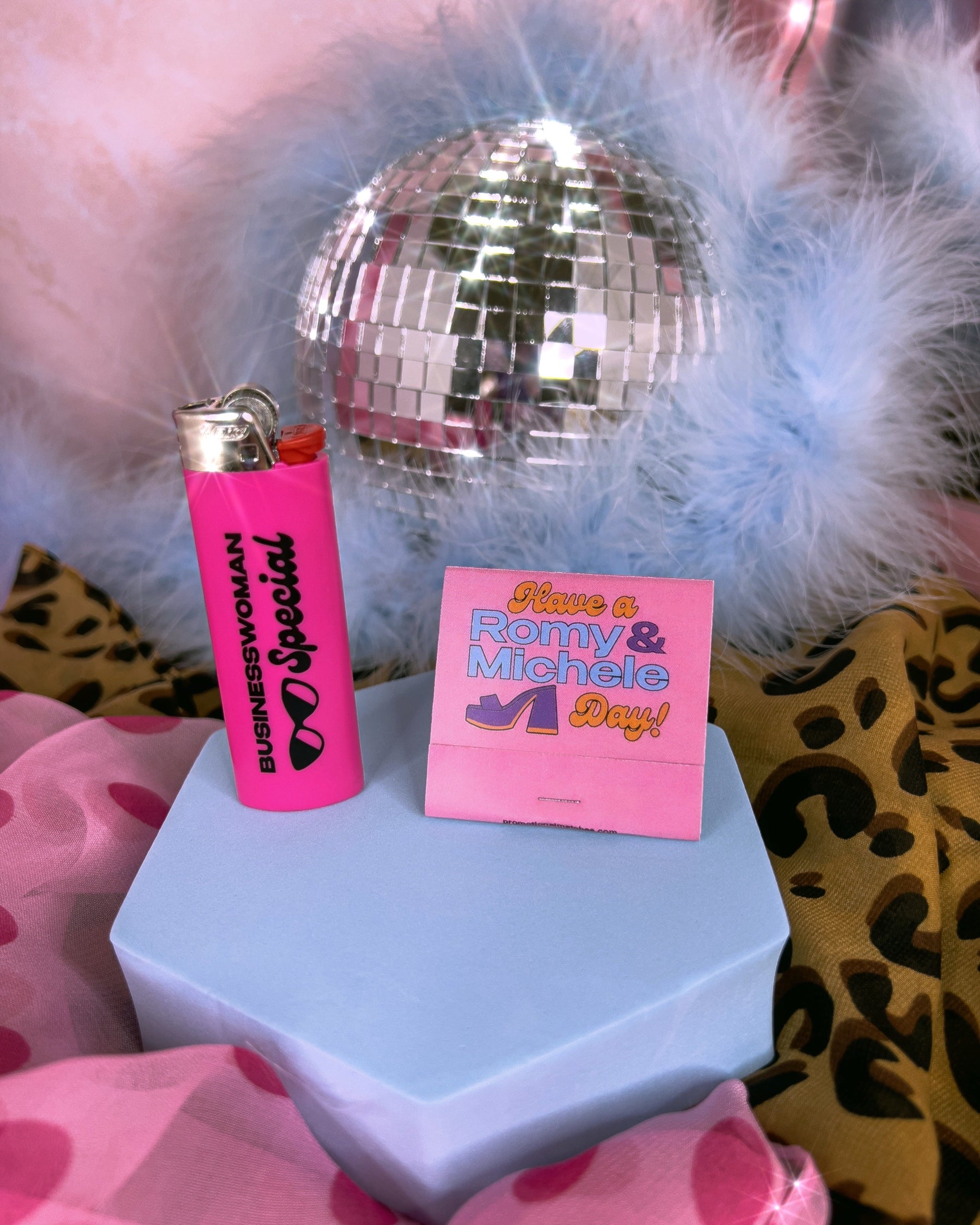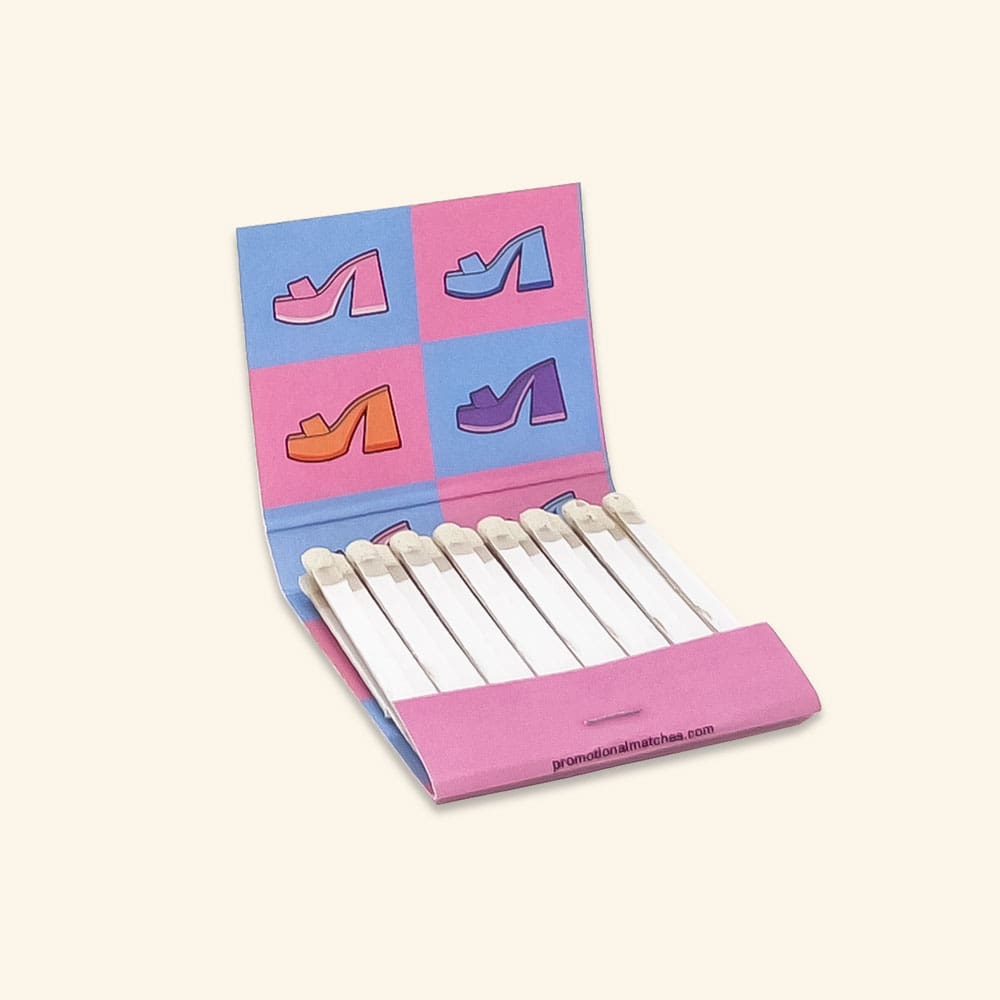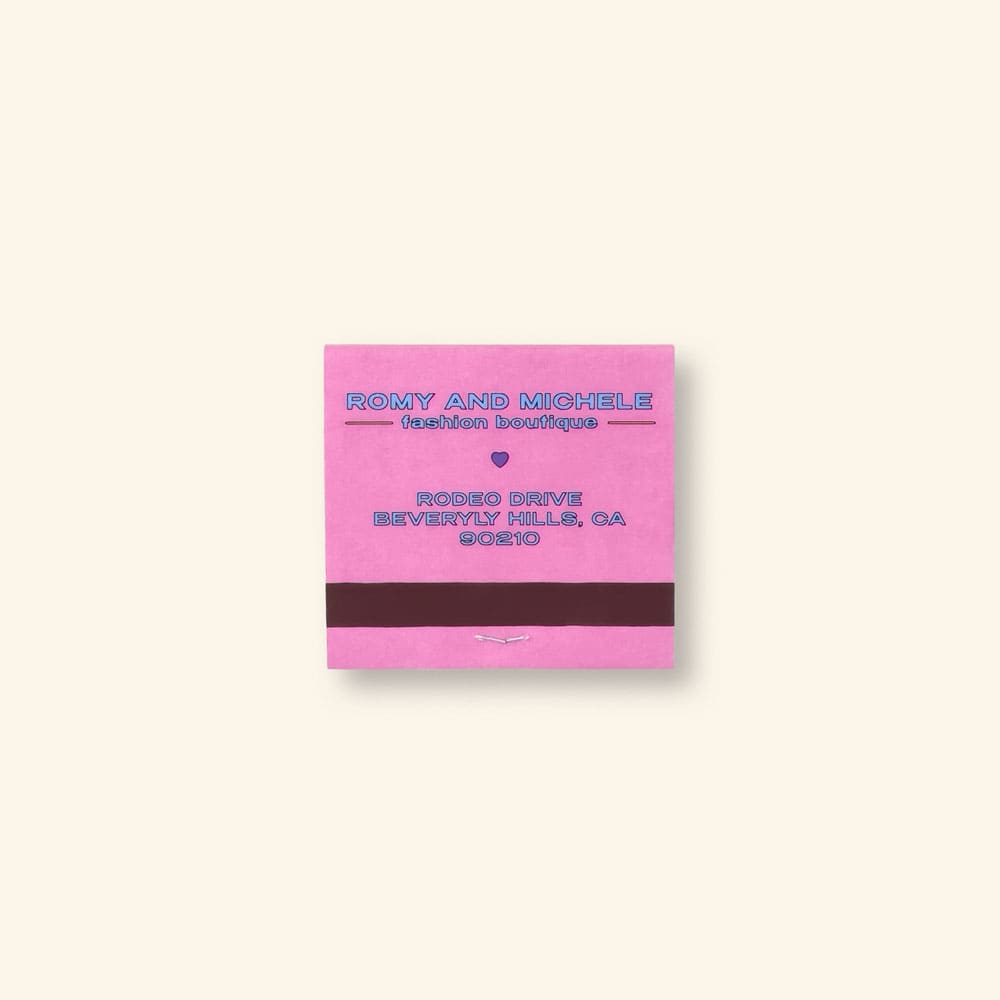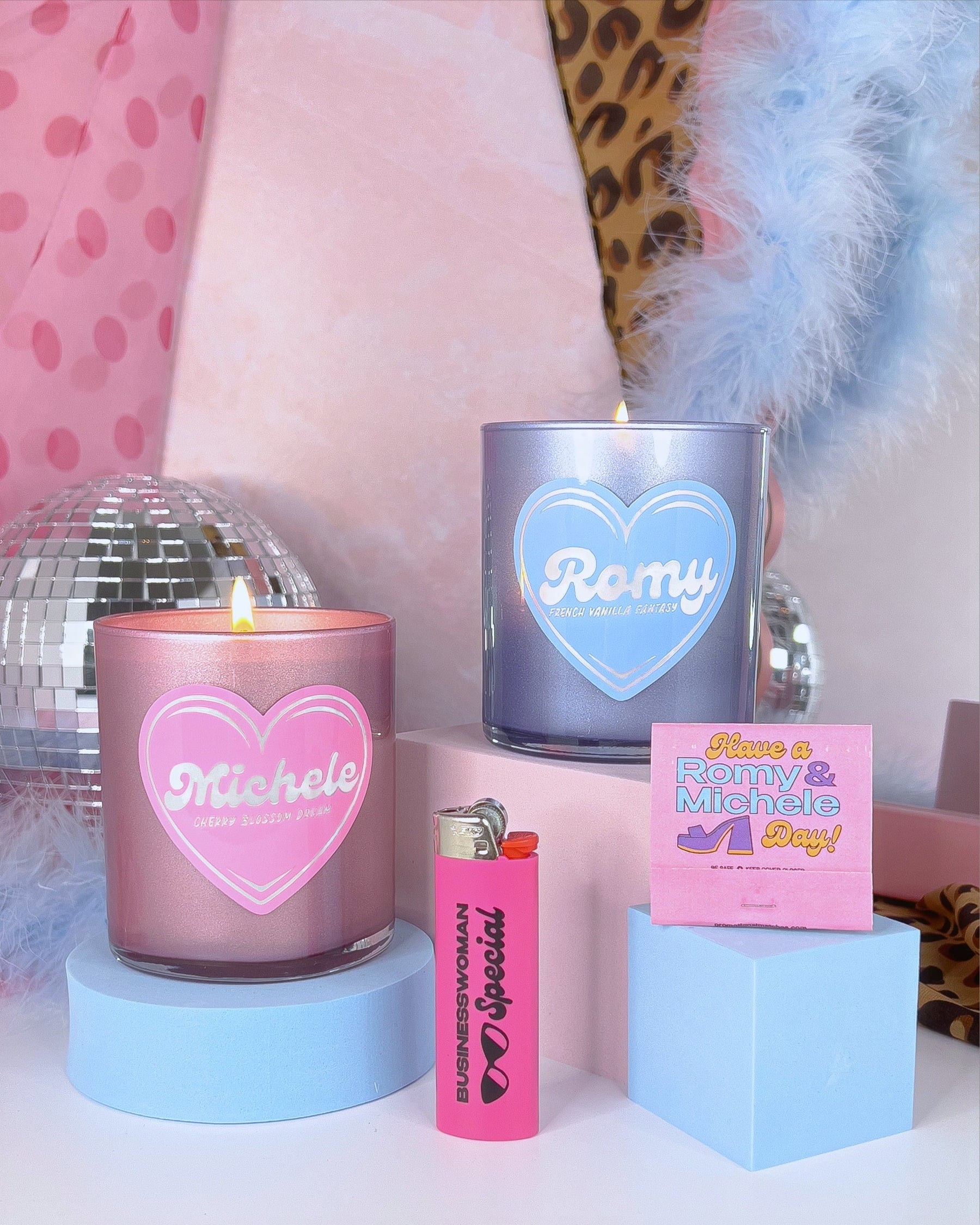 Romy & Michele Matches
Have a Romy & Michele Day with these matches from the fictional boutique of the same name! Oh there's a typo on the back? Michele ordered these and totally missed it but like...yeah...let's fold scarves!

 Please note: Due to federal regulations, matches cannot be shipped outside of the contiguous USA. 

---
2" x 2" matchbook
30-strike matchbook
So cute!
So so so cute! Almost too cute to use. I could totally see Romy and Michelle using these.
Not the best 😕
Cute as hell, but unfortunately not very functional. I think the main problem is just a janky strike pad. I went through four matches right away that wouldn't light and broke, and after trying so many times the strike pad was unusable. Kind of a bummer when you pay extra for it