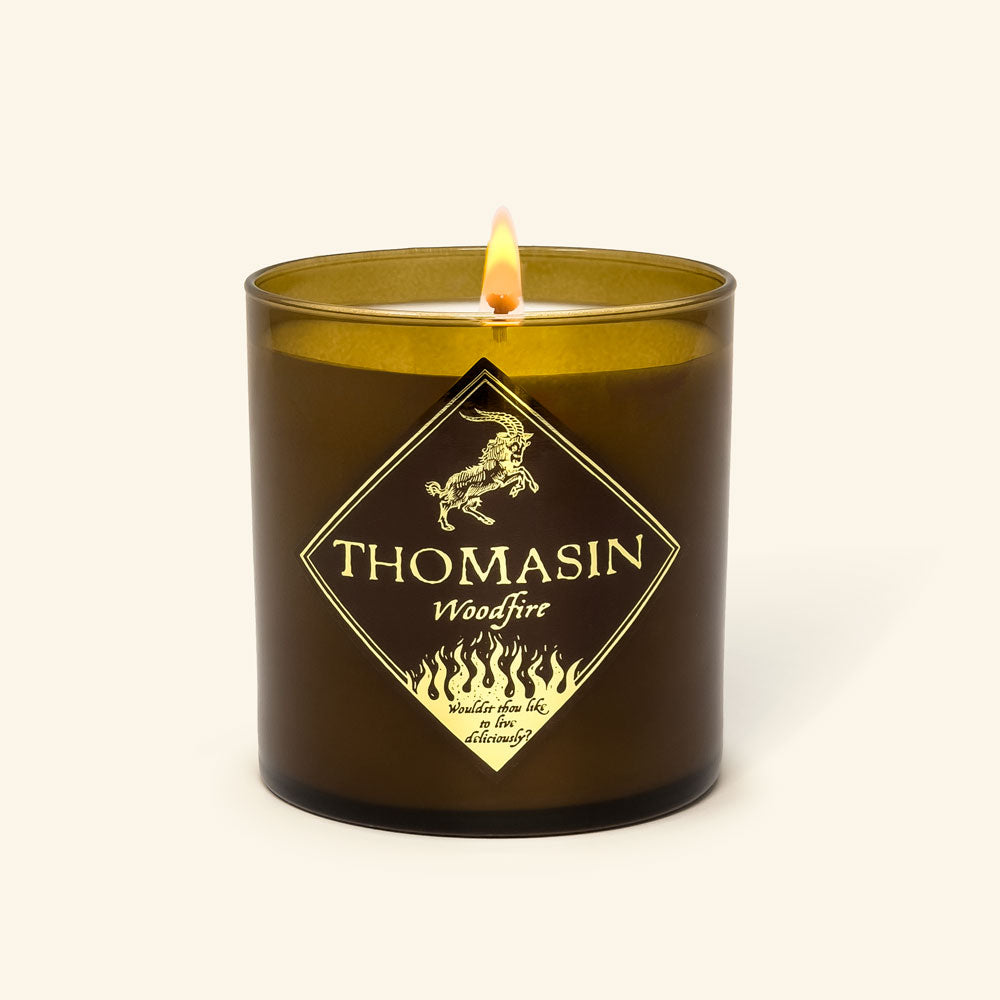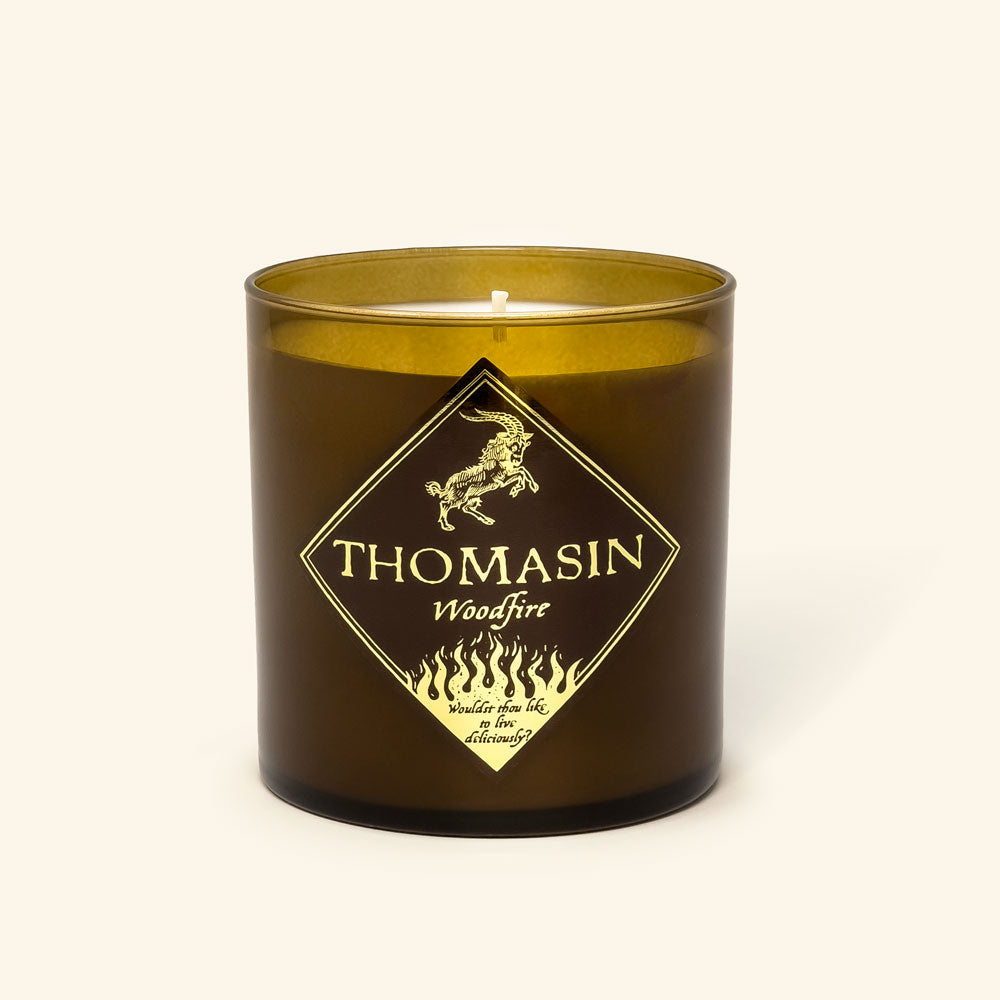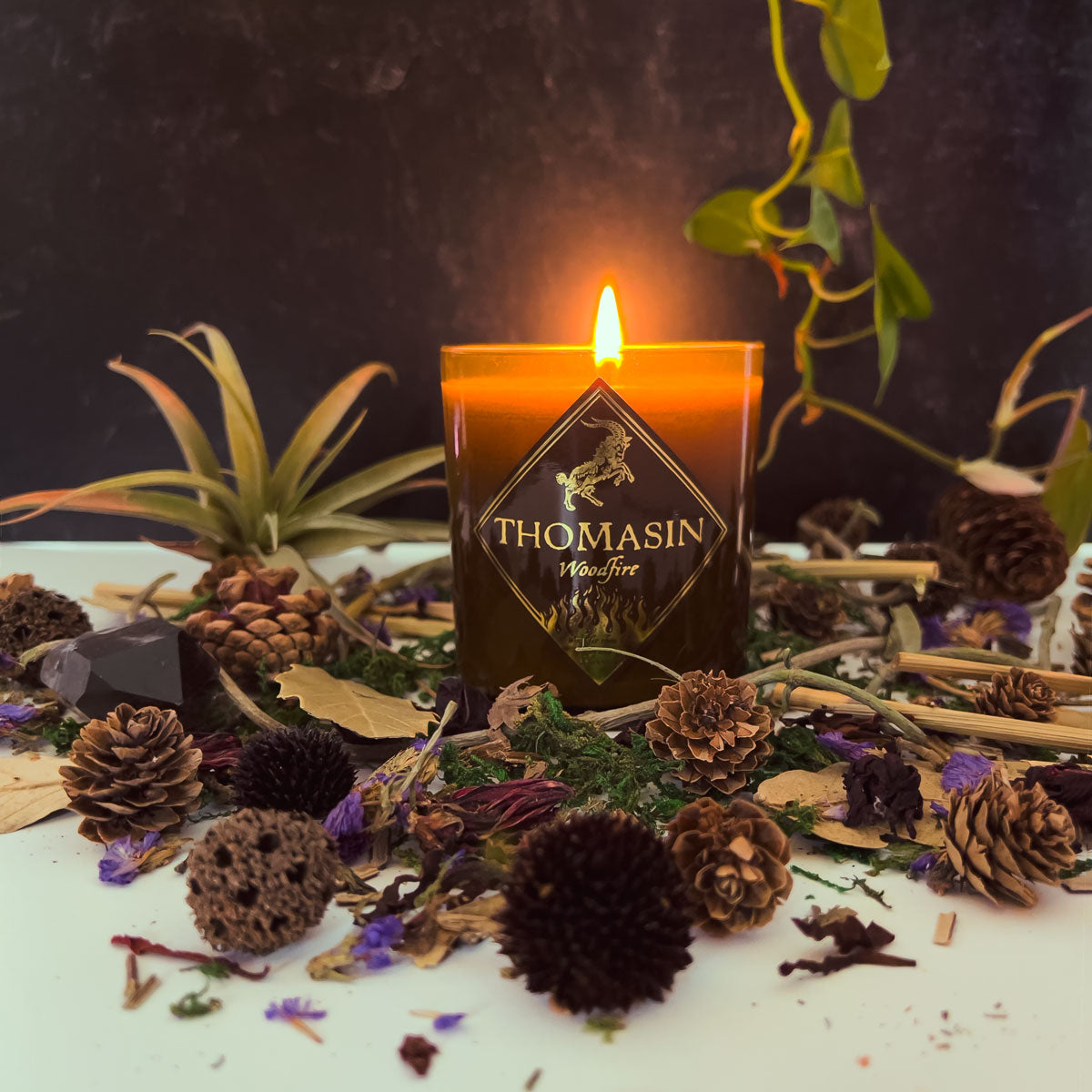 Thomasin • Woodfire Candle
Woulds't thou like the taste of spice? To cloak thyself in bergamot embroidered with threads of pine. To long for clouds of white smoke giving shape to thy desires? To wish thy breath should smell of embers, so that others may sit at their hearths and shudder to know thou art near? Light thy flame, I will guide thy hand.
Breathe in the scent of our favorite New England Folktale. Notes of burning leaves, cracking fireplaces, and mysterious spices.
Top note is the initial impression of the fragrance, middle note is the main body of the scent, and base is its final impression.

Top: Bergamot, Cinnamon, Pinon

Middle: Cade, White Smoke

Base: Cedarwood, Vetiver, Birchwood
All of our candles contain a high amount of luxury fragrance oils and are well-balanced to appeal to many palates. Check out the Scent Scale to learn more.

Floral: ◻️◻️◻️◻️◻️
Citrus: ◼️◻️◻️◻️◻️
Fruity: ◻️◻️◻️◻️◻️
Fresh & Clean: ◻️◻️◻️◻️◻️
Woody: ◼️◼️◼️◼️◼️
Sweet: ◻️◻️◻️◻️◻️
Spicy: ◼️◼️◻️◻️◻️
65-hour burn time
10 ounces, 3.5" L x 3.5" W x 3.125" H
100% soy wax, cotton wick
Vegan & cruelty-free
Non-toxic & clean burning
Made in New York
Smokey
I bought this as a gift for a very picky candle lover. It is a very woodsy and smokey strong scent so I know it will be a crowd pleaser. I can't get over how pretty it is as well!
So Smoky! <3
Bought this candle as a gift but could smell it through the box before I even opened it! The wood smoke smell is so prominent and I love it. Am going to have to get one just for me to keep!
Great autumn scent
Smells like driving through country with the windows down smelling the neighbors burn leaves in the yard in October. Wish it had a little better projection though, I definitely don't feel like it fills my living room with scent.