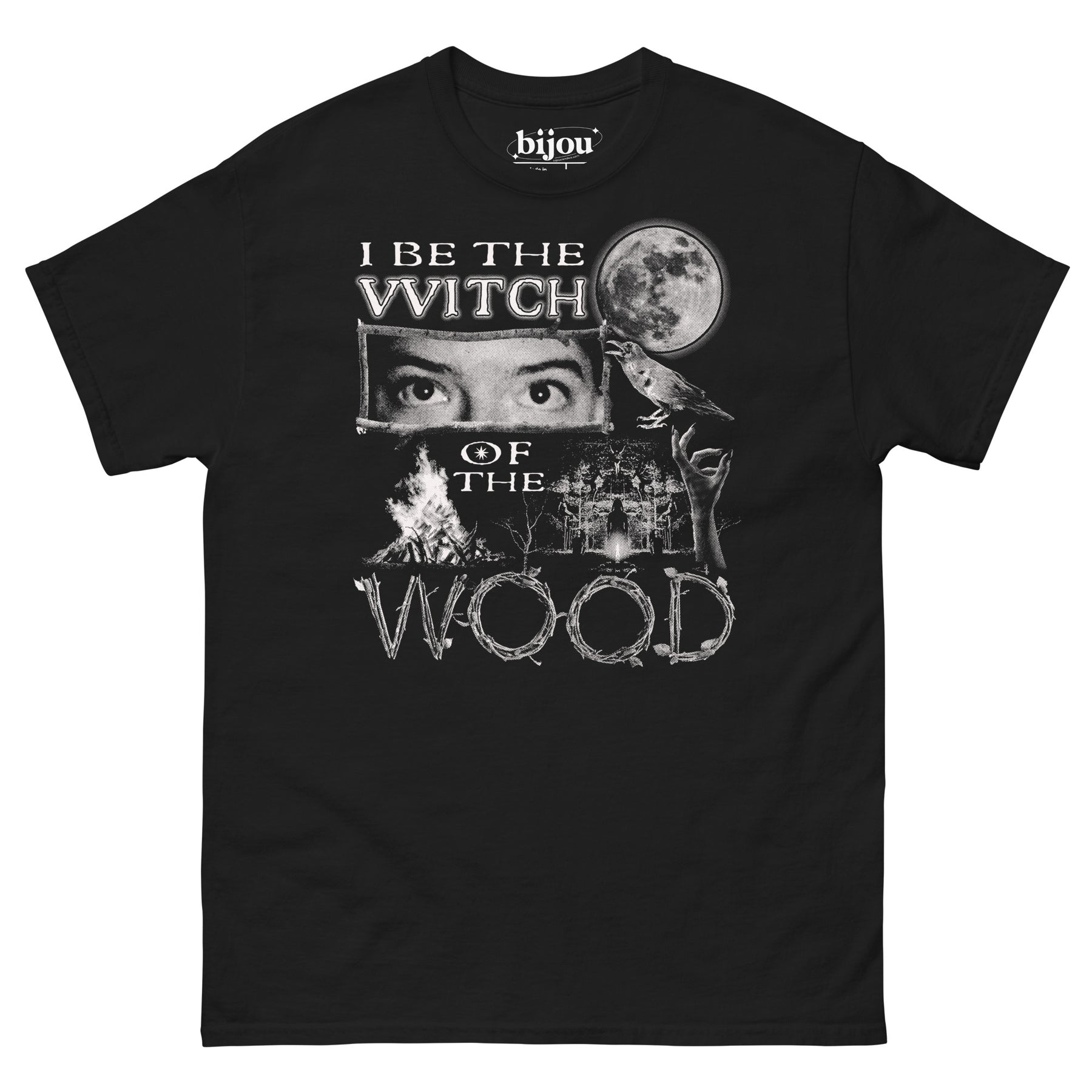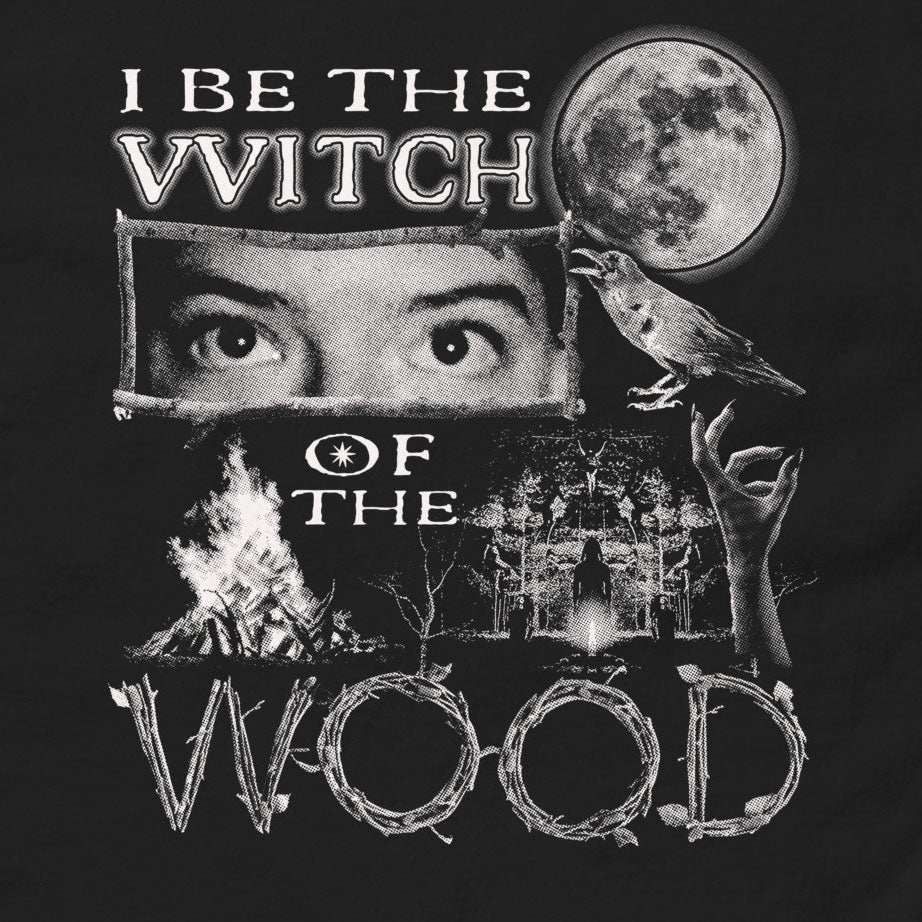 Witch Of The Wood T-Shirt
In shadows deep, where ancient secrets slumber and whispers ride the wind, there lies The Witch Of The Wood. Thomasin's eyes, pools of mystery, mirror the secrets of the night. A raven, messenger of the arcane, takes flight, its caw a herald of unseen realms. Amidst the flickering flames, a witchy hand weaves spells, leaving traces of magic in its wake. "I be the witch of the wood," proclaims the wearer.

This shirt, a tapestry of the mystical, speaks of forest enchantments and the allure of the unseen. Cloak thyself in its folds, and become one with the shadows, for in every thread, the essence of the witching hour resides.
SMALL
Body Length: 28"
Body Width: 18"
Sleeve Length: 15 ⅝"

MEDIUM
Body Length: 29"
Body Width: 20"
Sleeve Length: 17"

LARGE
Body Length: 30"
Body Width: 22"
Sleeve Length: 18 ½"

XL
Body Length: 31"
Body Width: 24"
Sleeve Length: 20"

2XL
Body Length: 32"
Body Width: 26"
Sleeve Length: 21 ½"

3XL
Body Length: 33"
Body Width: 28"
Sleeve Length: 22 ¾"
• 100% cotton
• Fabric weight: 5.0–5.3 oz/yd² (170-180 g/m²)
• Open-end yarn
• Tubular fabric
• Taped neck and shoulders
• Double seam at sleeves and bottom hem