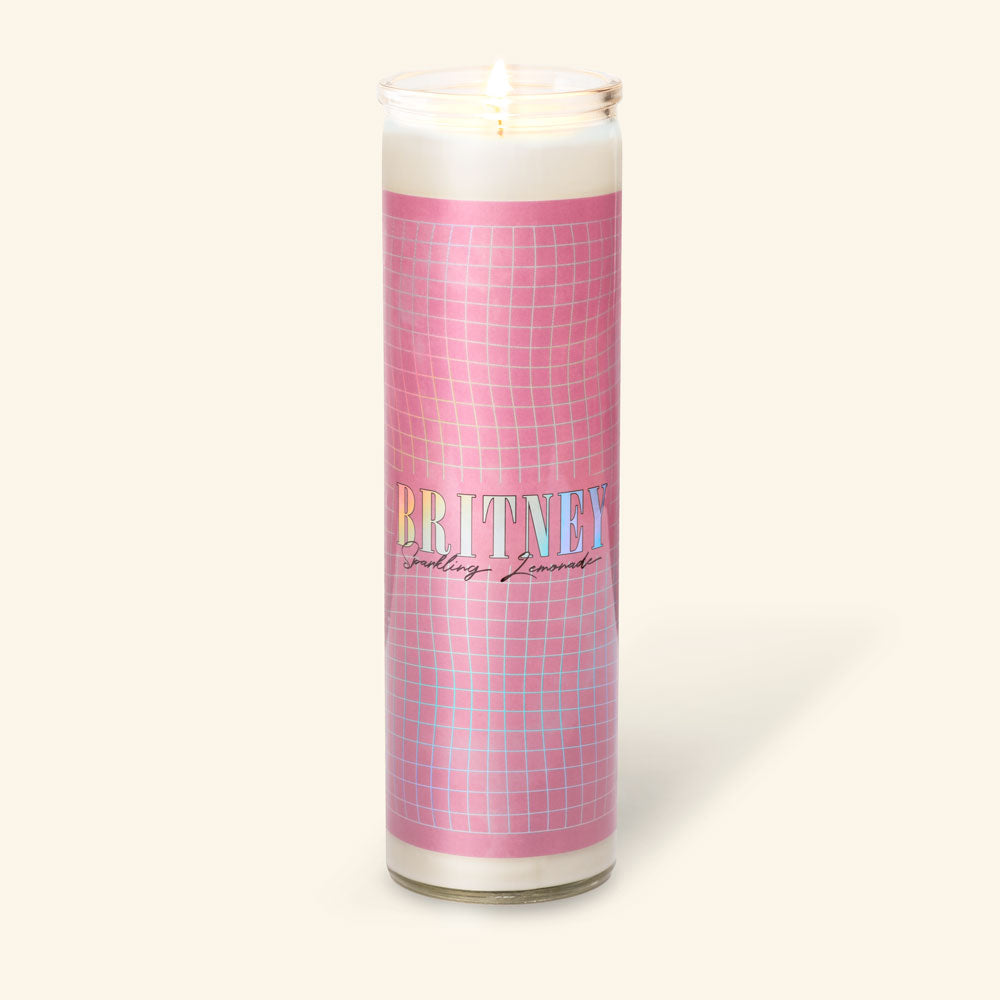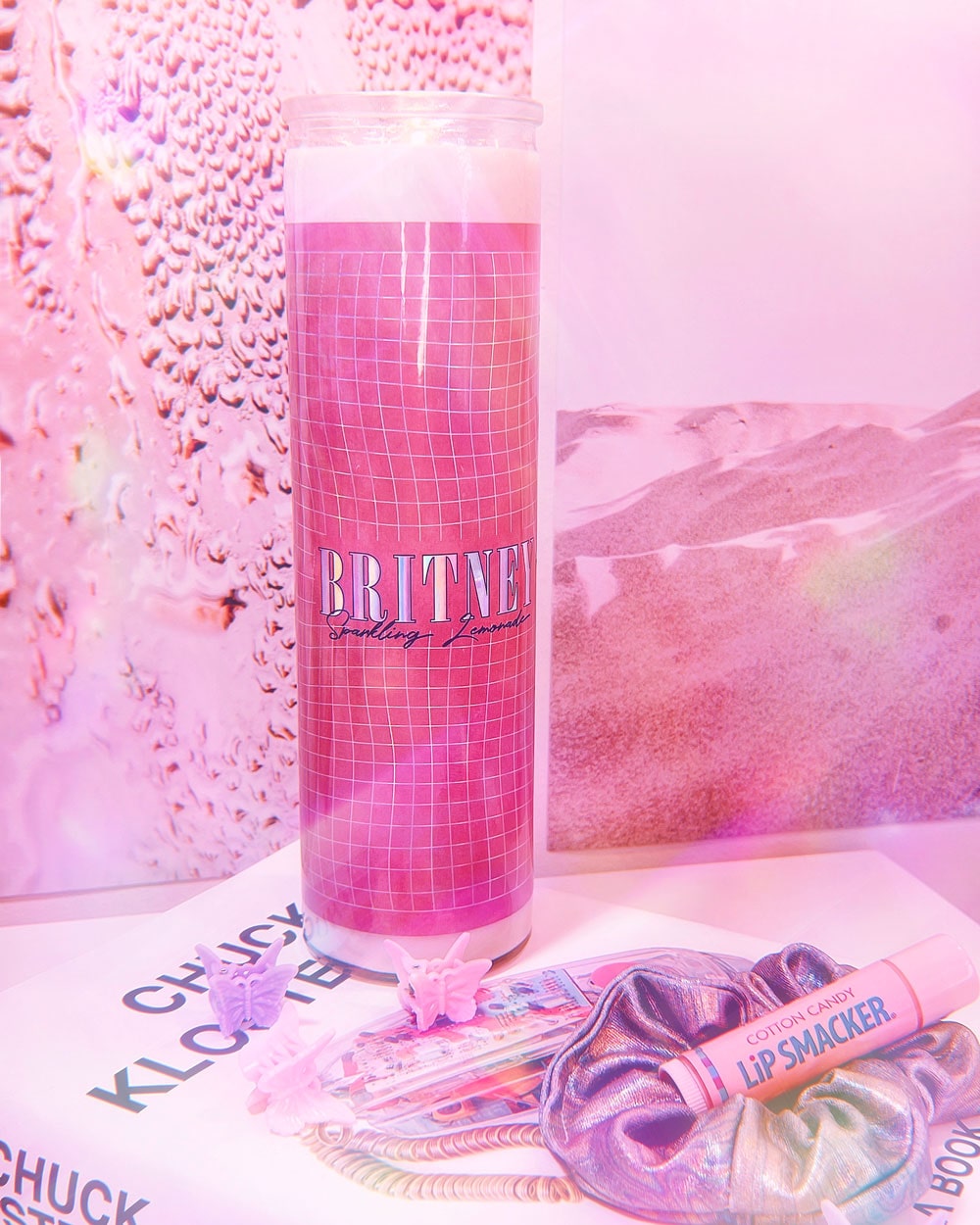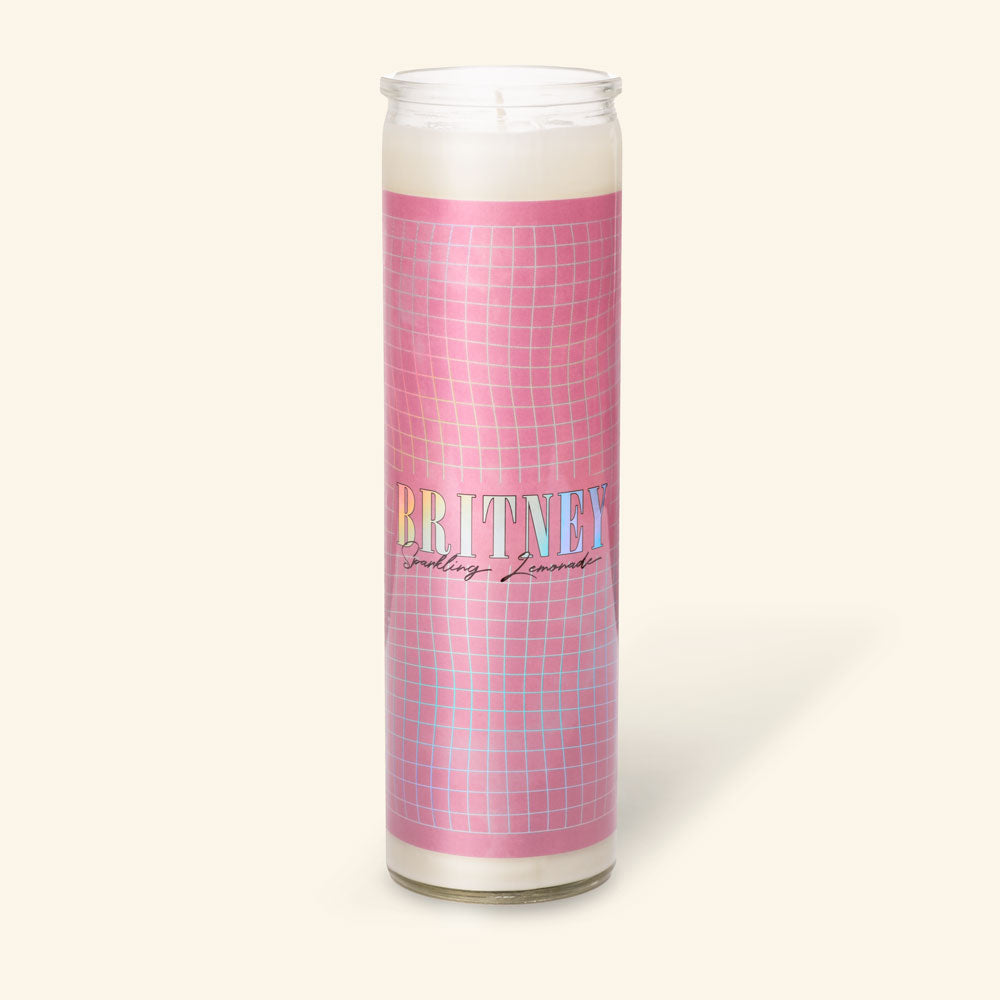 Britney • Sparkling Lemonade Tall Candle
Oh baby, baby. A sparkling pop of sweet lemon twirls with dreamy white florals. The nectar of fresh orange blossom shimmies with hints of vanilla. A warming musk undulates at the base – Oops!...We did it again.
Feel rejuvenated and ready to dance all day! Light up our sparkling lemonade candle to take you back to the 90's. The citrusy sweet punch of lemon combined with the dreamy scent of white florals will fill your space with all the positive vibes.
Top note is the initial impression of the fragrance, middle note is the main body of the scent, and base is its final impression.

Top: Sweet California Lemon, Orange Blossom Nectar

Middle: White Florals, Heliotrope

Base: Musk, Vanilla
All of our candles contain a high amount of luxury fragrance oils and are well-balanced to appeal to many palates. Check out the Scent Scale below to learn more.

Floral: ◼️◼️◼️◻️◻️
Citrus: ◼️◼️◼️◼️◻️
Fruity: ◻️◻️◻️◻️◻️
Fresh & Clean: ◼️◻️◻️◻️◻️
Woody: ◻️◻️◻️◻️◻️
Sweet: ◼️◼️◼️◻️◻️
Spicy: ◻️◻️◻️◻️◻️
Holographic Label
140-hour burn time
14 ounces, 2.3" L x 2.3" W x 8.1" H
100% soy wax, cotton wick
Vegan & cruelty-free
Non-toxic & clean burning
Made in New York
💖🍋✨
I love it. Smells so incredible. I was surprised it wasn't vanilla inspired considering the namesake 😅 still%2C amazing and gives a very early era Britney vibe ✨ I love it so much I got another as well as the Janet and Mariah ☺%EF%B8%8F
Best Candle to Melt in Car
I accidentally let this candle melt all over my passenger seat. Now my car smells great! My friends love the look of the candle holder. The candle was also a big hit at work. It's sweet, but not over powering. I'd recommend this smell to anyone who wants something uplifting.