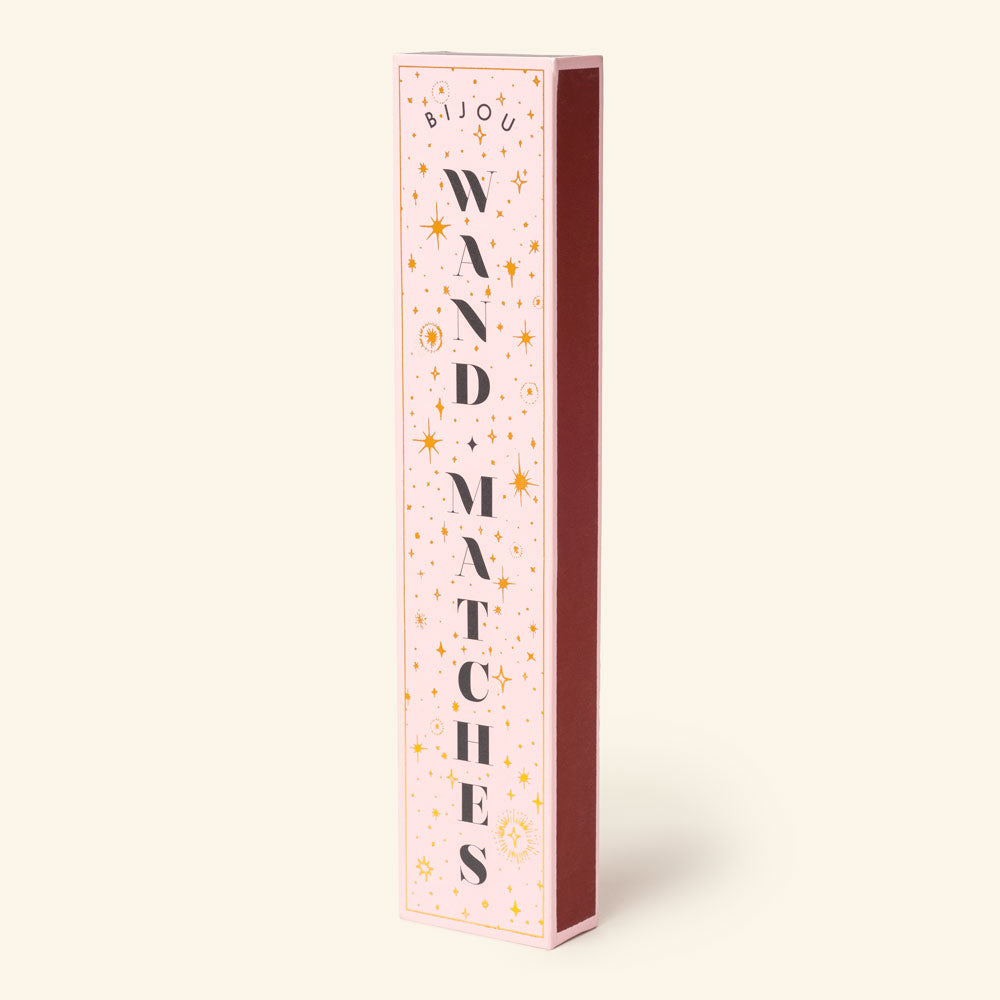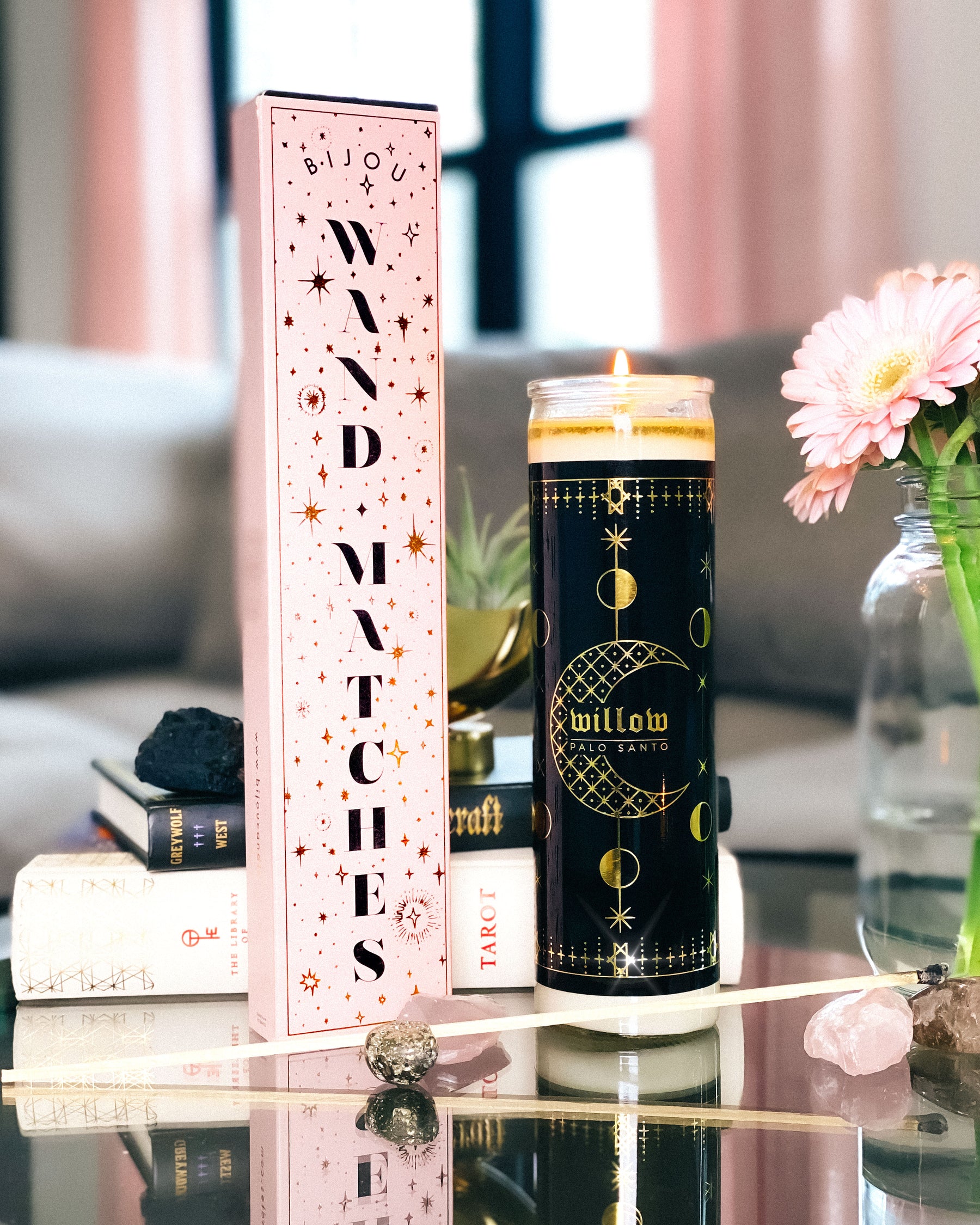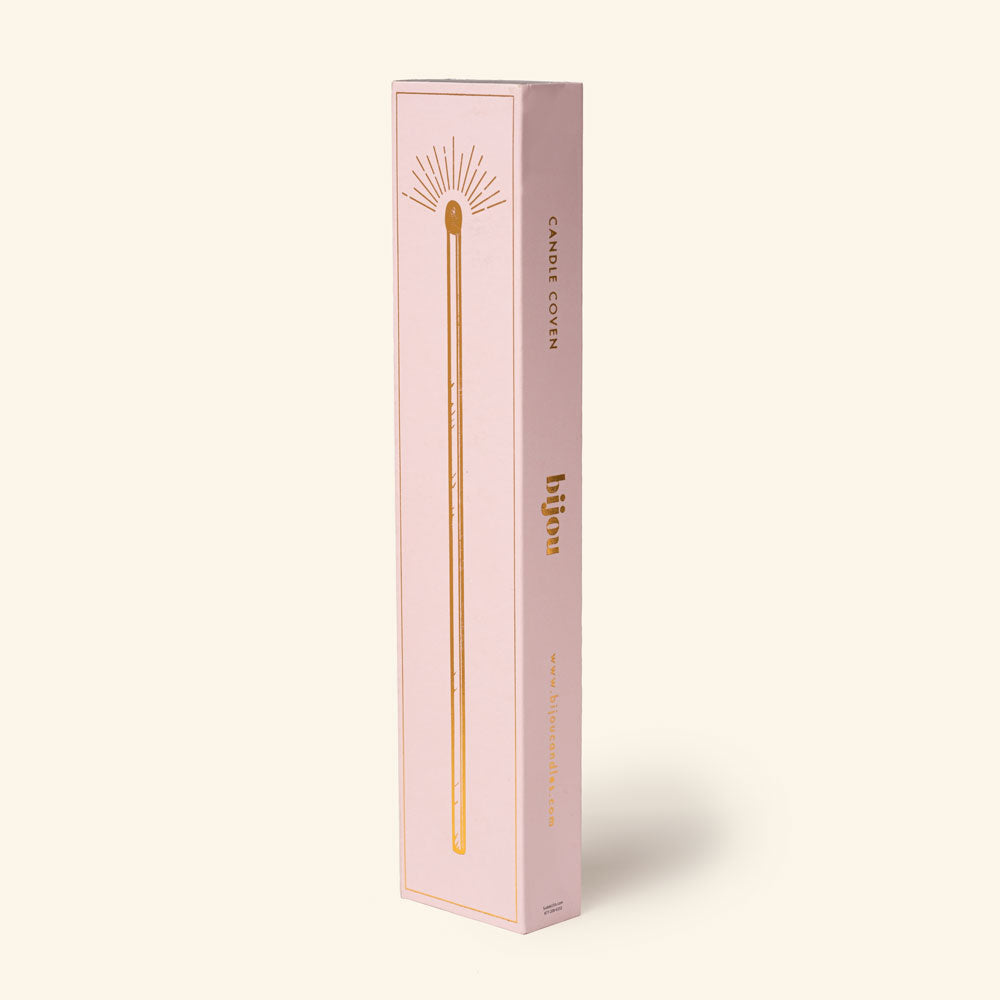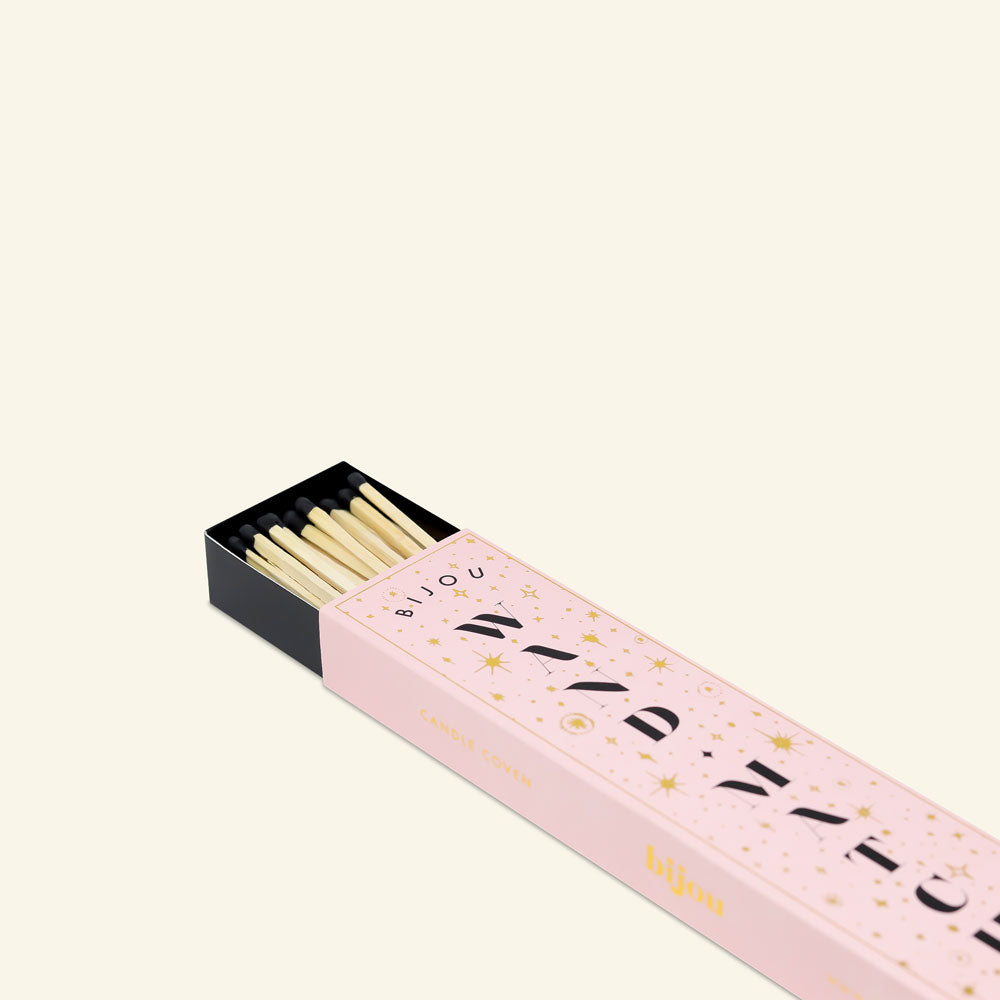 Pink Wand Matches
Abracadabra! There's no wick that these extra long matches can't reach. Featuring a gold foil star design on a pink cigar box, you'll be making magic with each flick of the wand. These matches pair perfectly with our Tall Votive Candles.
Please note: Due to federal regulations, matches cannot be shipped outside of the contiguous USA. 
11.5in x 2.5in matchbox

40 extra long wand matches
Sturdy and Reliable
This is my first time using wand matches and I'm impressed with how sturdy and easy-to-light they are. I was struggling to get to the bottom of my Sabrina candle with my regular lighter. These easily light a tall candle that's down to its last few uses.
Magical
Lighting my Stevie candle with Wand Matches elevates the whole experience!