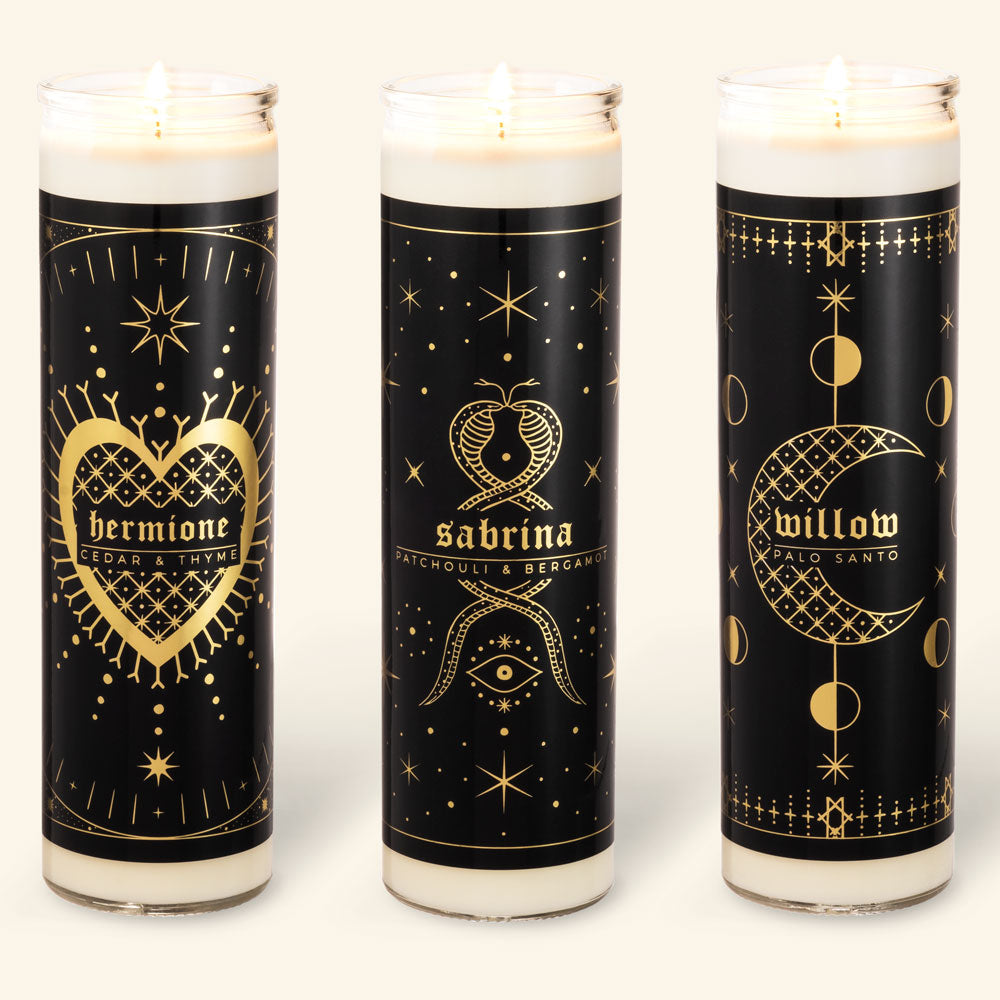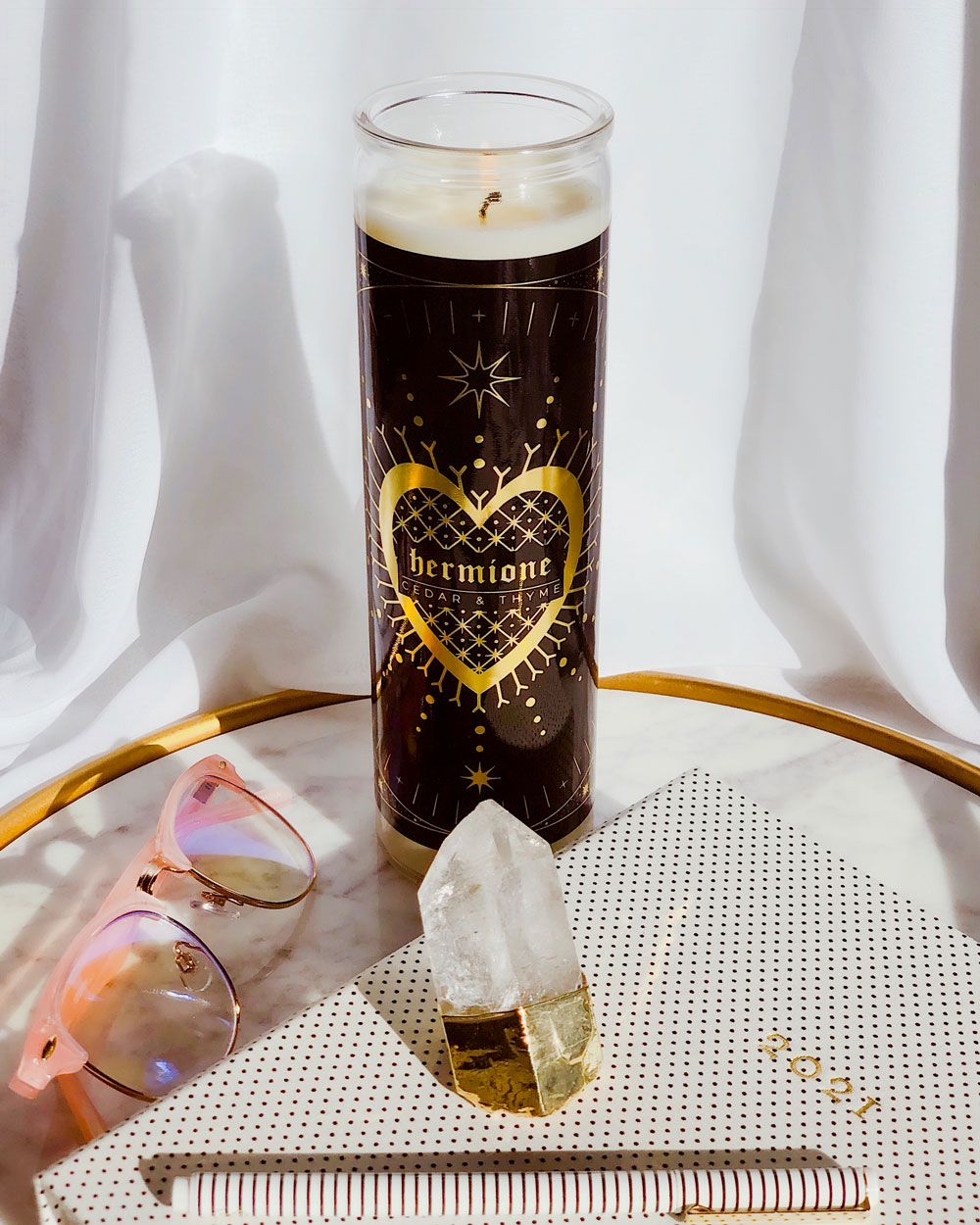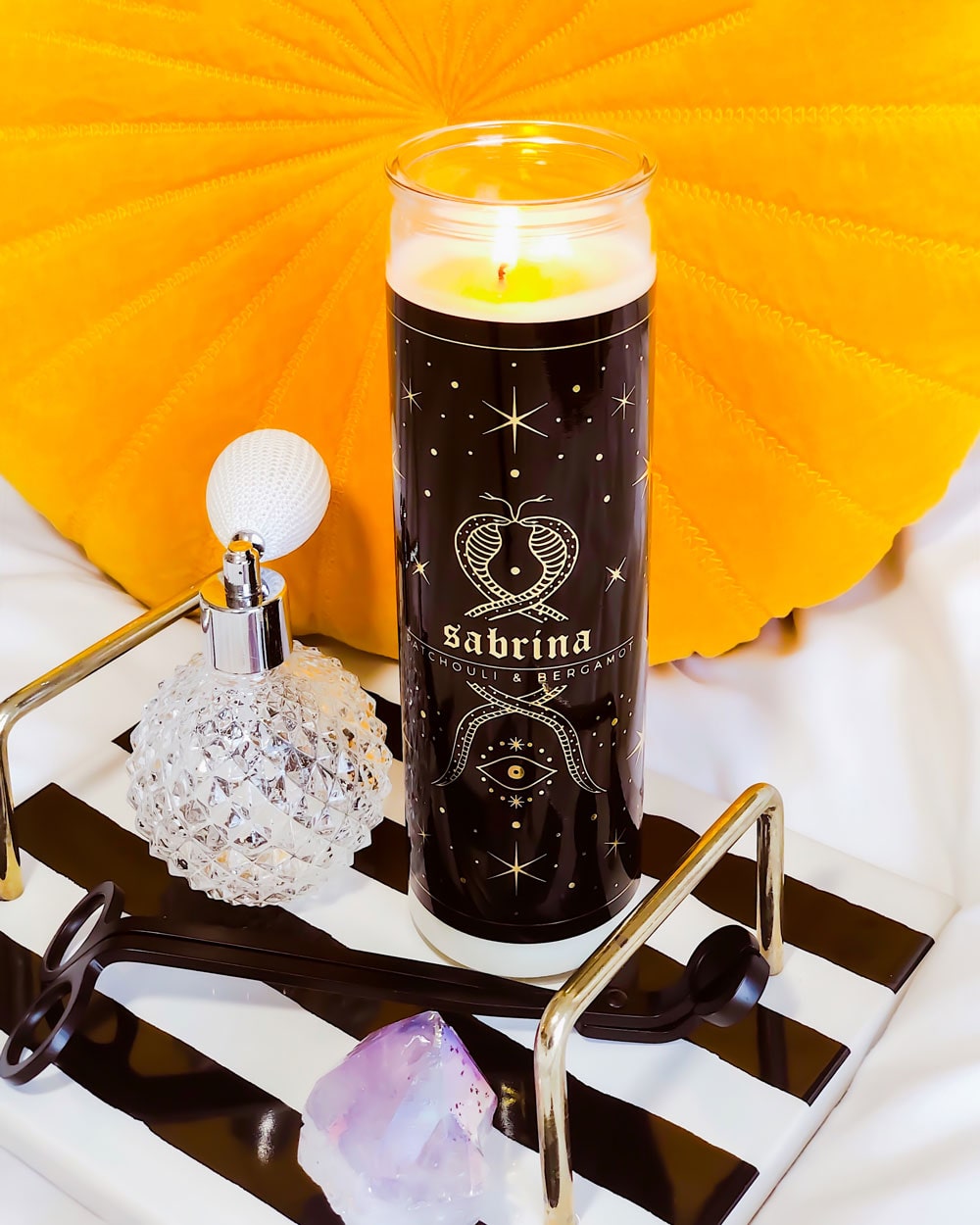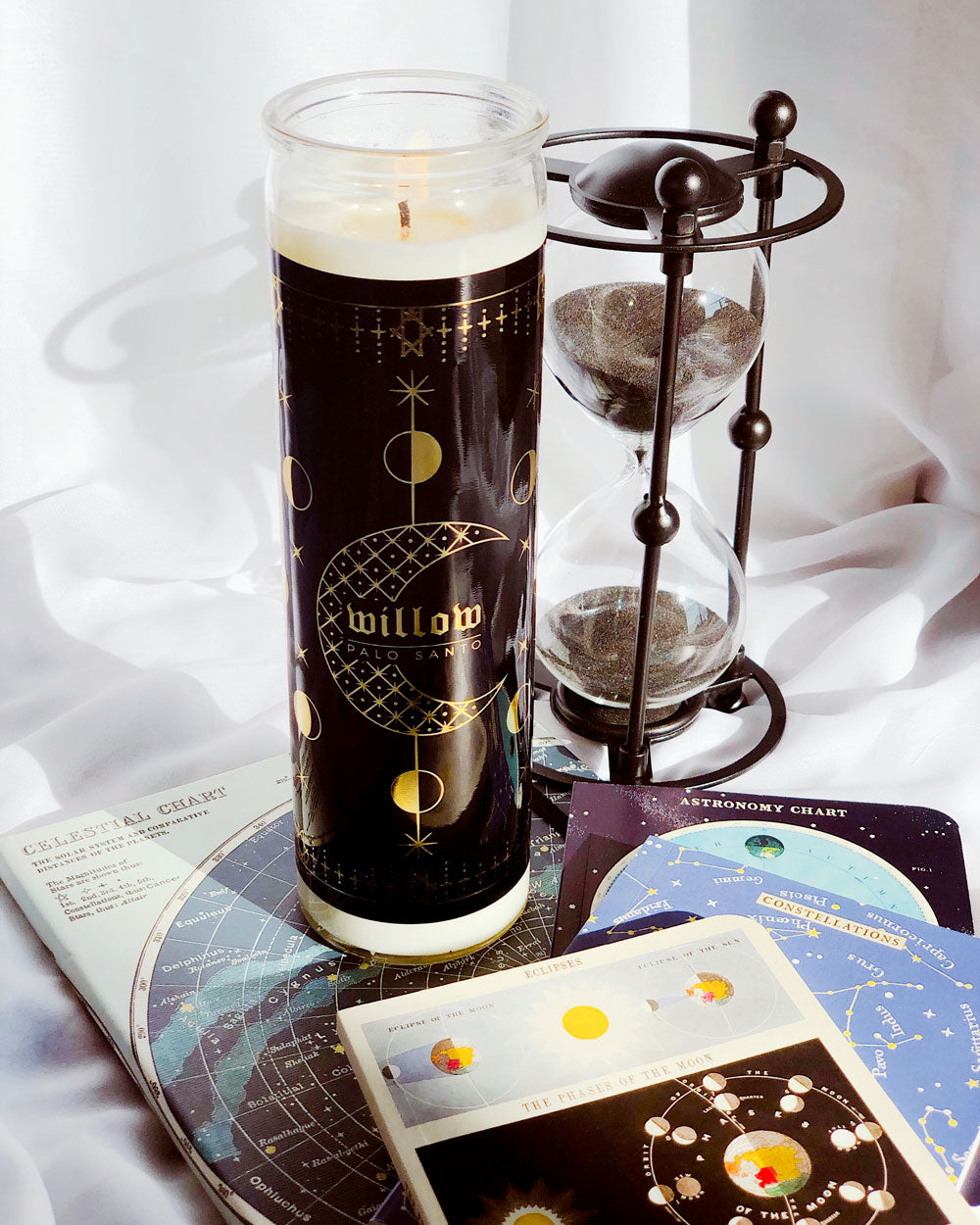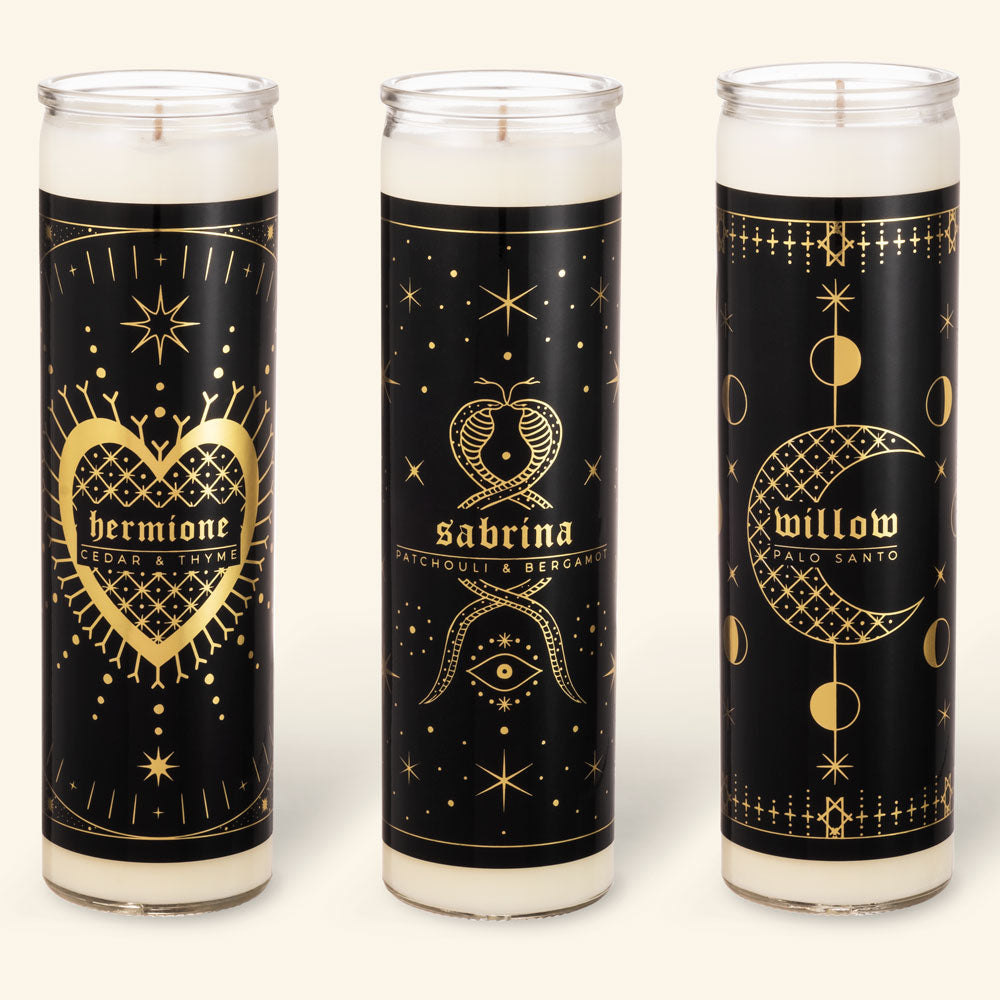 Coven Tall Candle Set
Get spellbound with the Candle Coven! We brewed up the perfect soy wax candle set to include cedar & thyme, patchouli & bergamot, and palo santo scented candles. Each collection is inspired by our favorite witches, Hermione, Sabrina, and Willow.
Hermione • Cedar & Thyme
The spell has been cast. Cedar, sandalwood, and pine with a pinch of thyme, a touch of eucalyptus, and a drop of patchouli.
Sabrina • Patchouli & Bergamot
The ultimate incense. Bergamot, blood orange and lemongrass mellowed by earthy patchouli, sandalwood, and black pepper.
Willow • Palo Santo
A truly sacred blend. Palo santo, resinous labdanum, and smoky birch tar with a warm base of vanilla bean and cedar.
A Virgo's dream set!
I LOVE the coven set! All the earthy tones and they blend so well together, I love burning them alone or blend two or all three. I will be getting again once I run out, but that'll be a while bc the burn time is unreal 🙌🏻
A classic for a reason
I've bought this trio a few times (so far-- more to come!) and it never gets old to me. They burn so beautifully together! The end result is woodsy and complicated and reminds me of wandering into witchy shops where incense is burning. Can't recommend enough.
Thank Goodness
Nothing helps me settle into the colder months than the Coven trio! 🖤