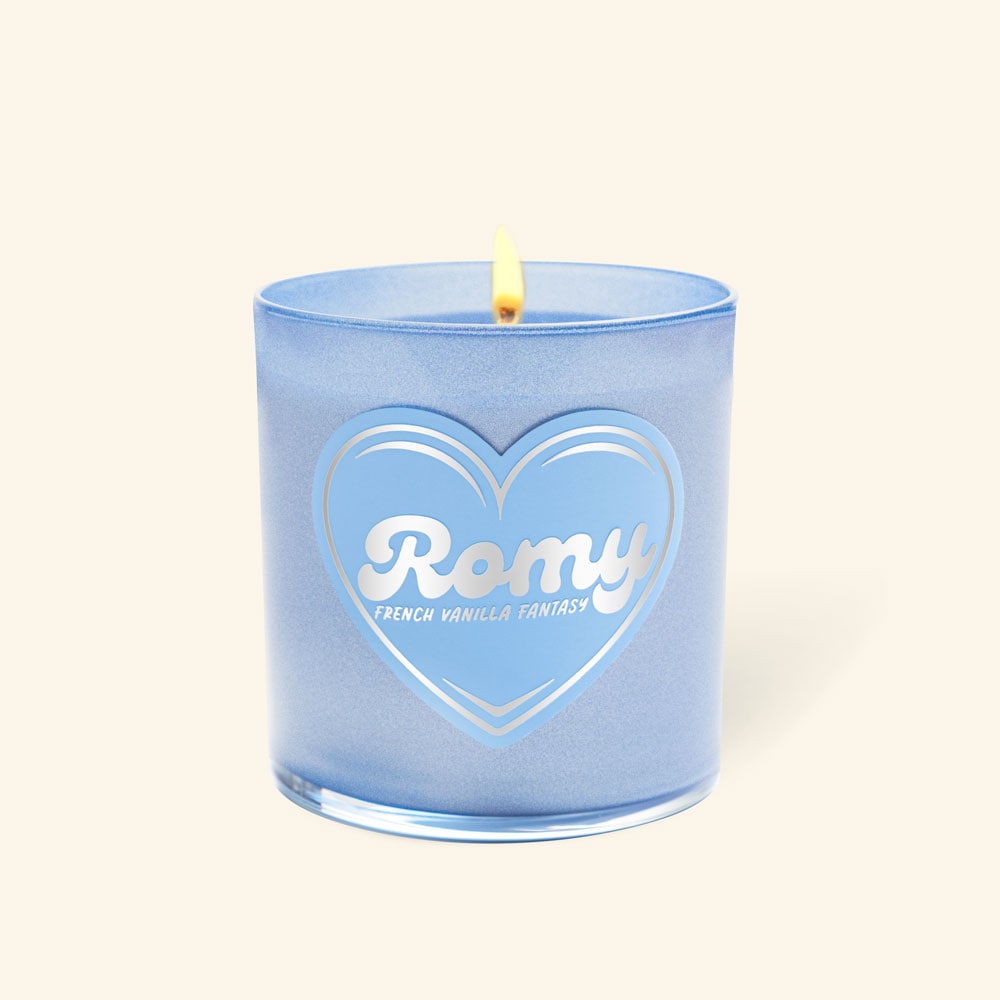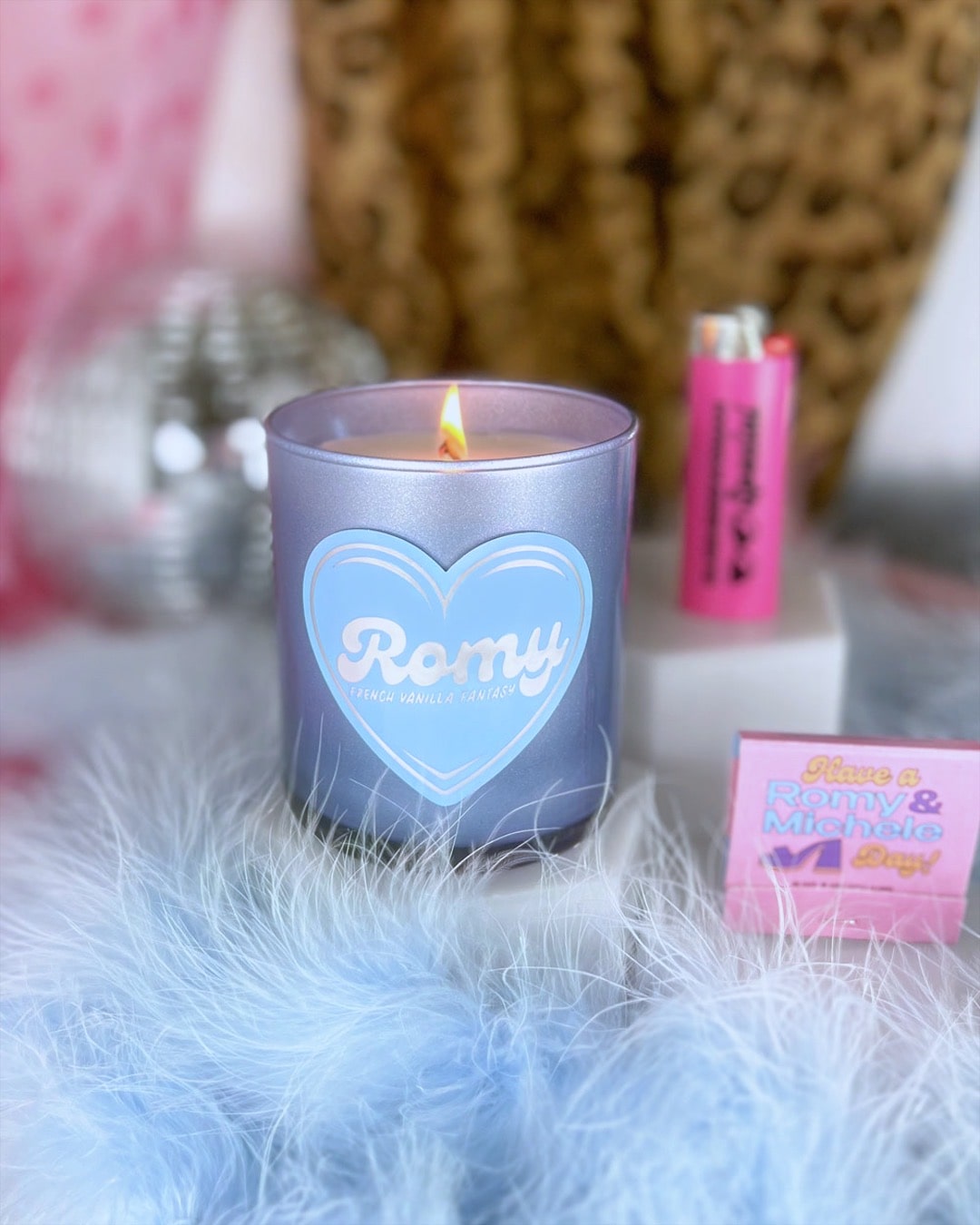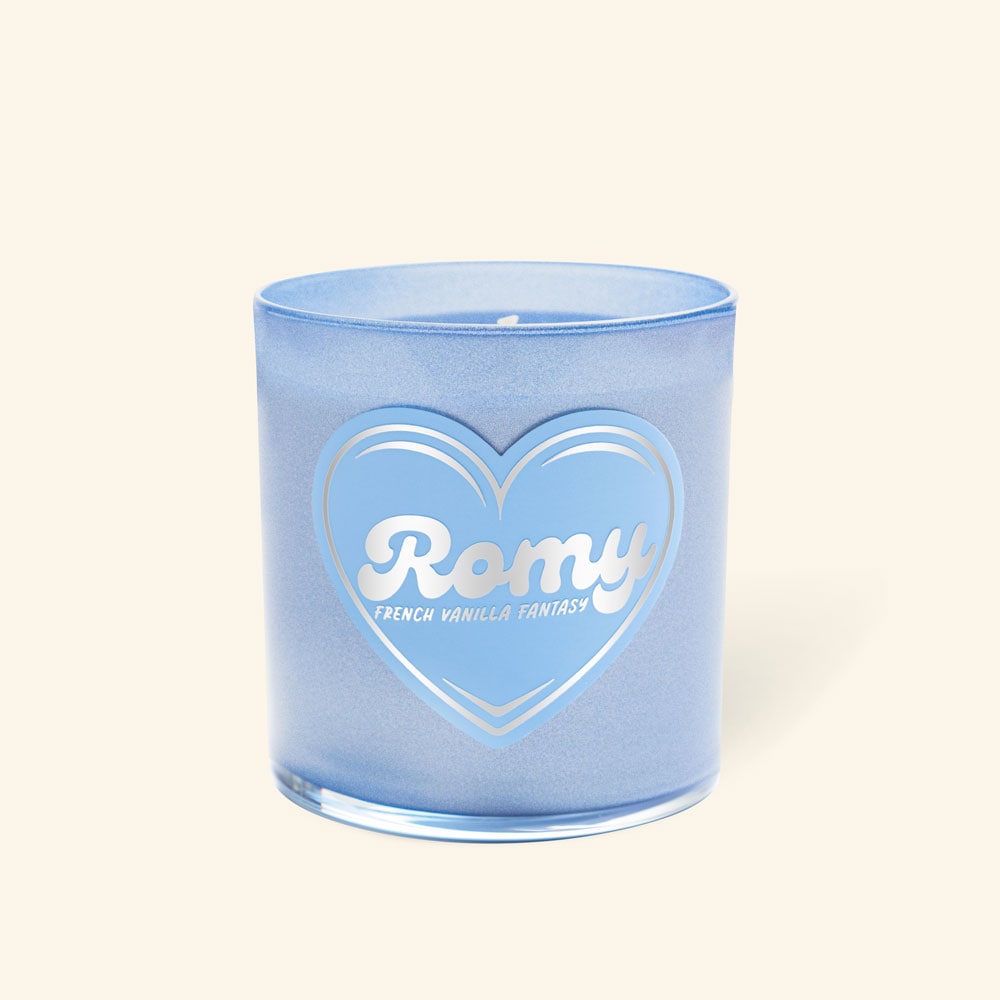 Romy • French Vanilla Fantasy Candle
A fun, frisky use of juicy peach and sweet fig. Floral bffs vanilla orchid and gardenia do a choreographed dance. Sophisticated French vanilla and sandalwood are all business, while maple sugar and coconut have a blast like they always do. 
In true Romy fashion, we've created a sophisticated yet spirited french vanilla candle scent with undertones of sweet fig and brown sugar. A floral combination of vanilla orchid and gardenia adds a fun twist that will have you thinking of your favorite businesswoman!
Top note is the initial impression of the fragrance, middle note is the main body of the scent, and base is its final impression.

Top: Peach, Gardenia, Vanilla Orchid

Middle: Mission Fig, Maple Sugar, Coconut

Base: French Vanilla, Sandalwood, Musk
All of our candles contain a high amount of luxury fragrance oils and are well-balanced to appeal to many palates. Check out the Scent Scale below to learn more.

Floral: ◼️◼️◼️◻️◻️
Citrus: ◻️◻️◻️◻️◻️
Fruity: ◼️◻️◻️◻️◻️
Fresh & Clean: ◼️◼️◻️◻️◻️
Woody: ◻️◻️◻️◻️◻️
Sweet: ◼️◼️◼️◻️◻️
Spicy: ◻️◻️◻️◻️◻️
65-hour burn time
10 ounces, 3.5" L x 3.5" W x 3.125" H
100% soy wax, cotton wick
Vegan & cruelty-free
Non-toxic & clean burning
Made in New York
A very unique vanilla!
I really do not like vanilla candles and perfumes that are overly sweet and gourmand leaning. This one is so nice in that it has some floral and musk mixed in, it's so well balanced. This is one I'd buy again.
The best floral vanilla
I tried both candles in the set and Romy became an instant favorite, i had to repurchase this one!
Sweet, luxurious perfection!
So many vanilla candles out there are too sickeningly sweet and cheaply made. But Romy is sophisticated, luxurious, and balanced. Love her! Easily one of my top 5 Bijou candles.