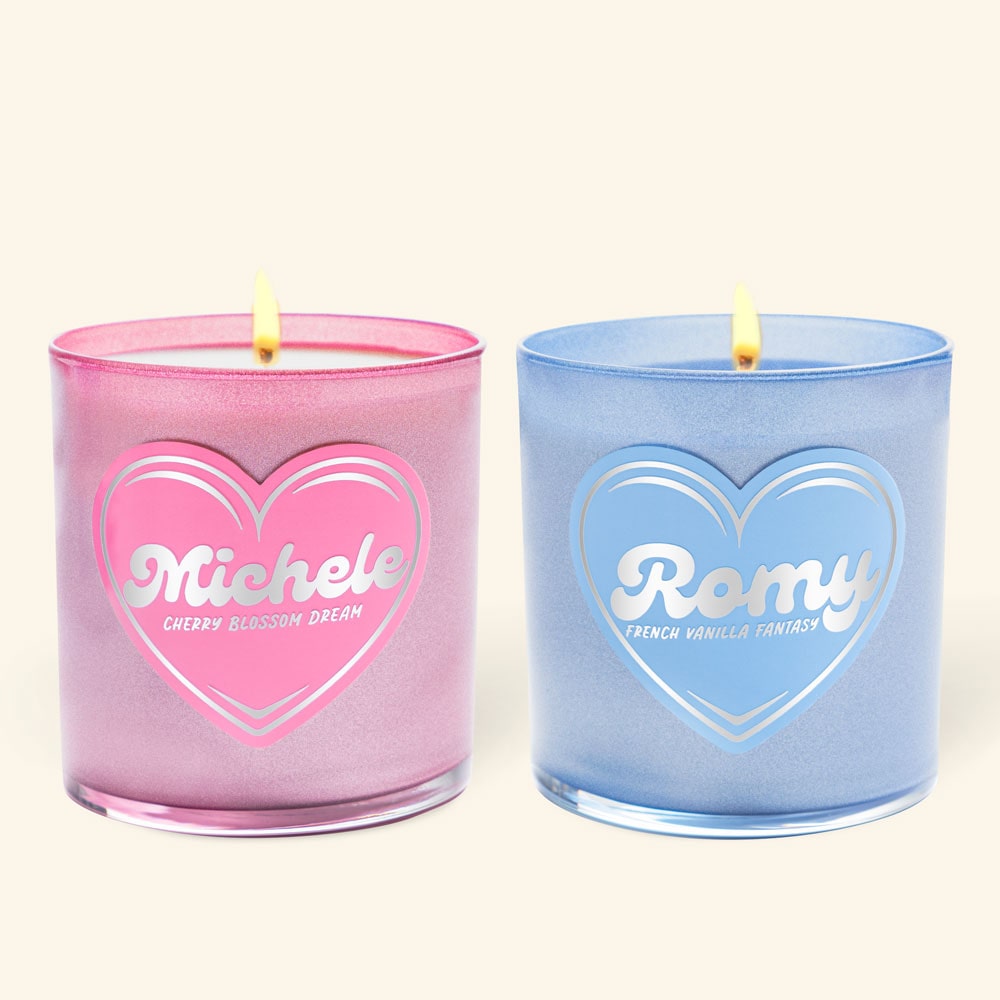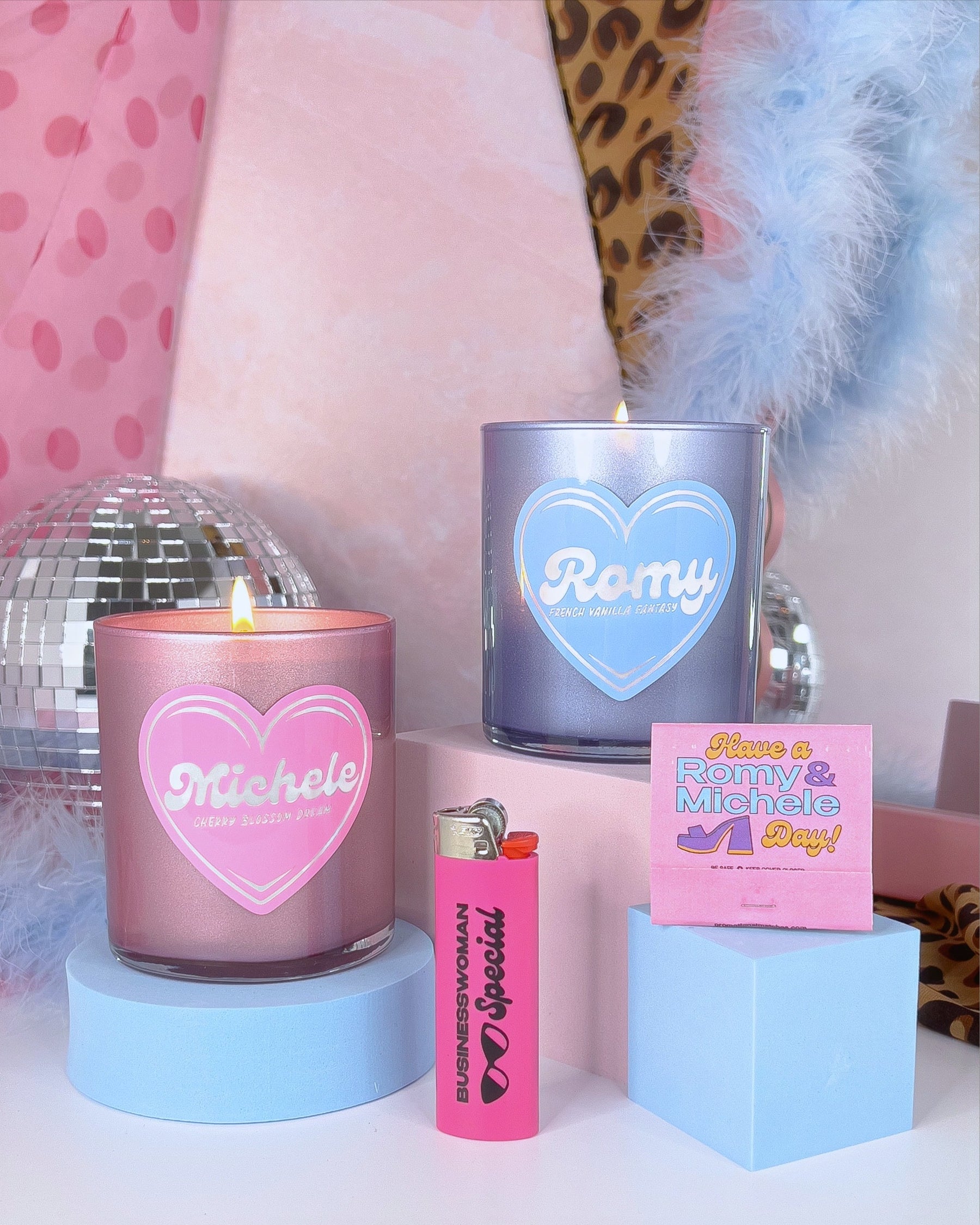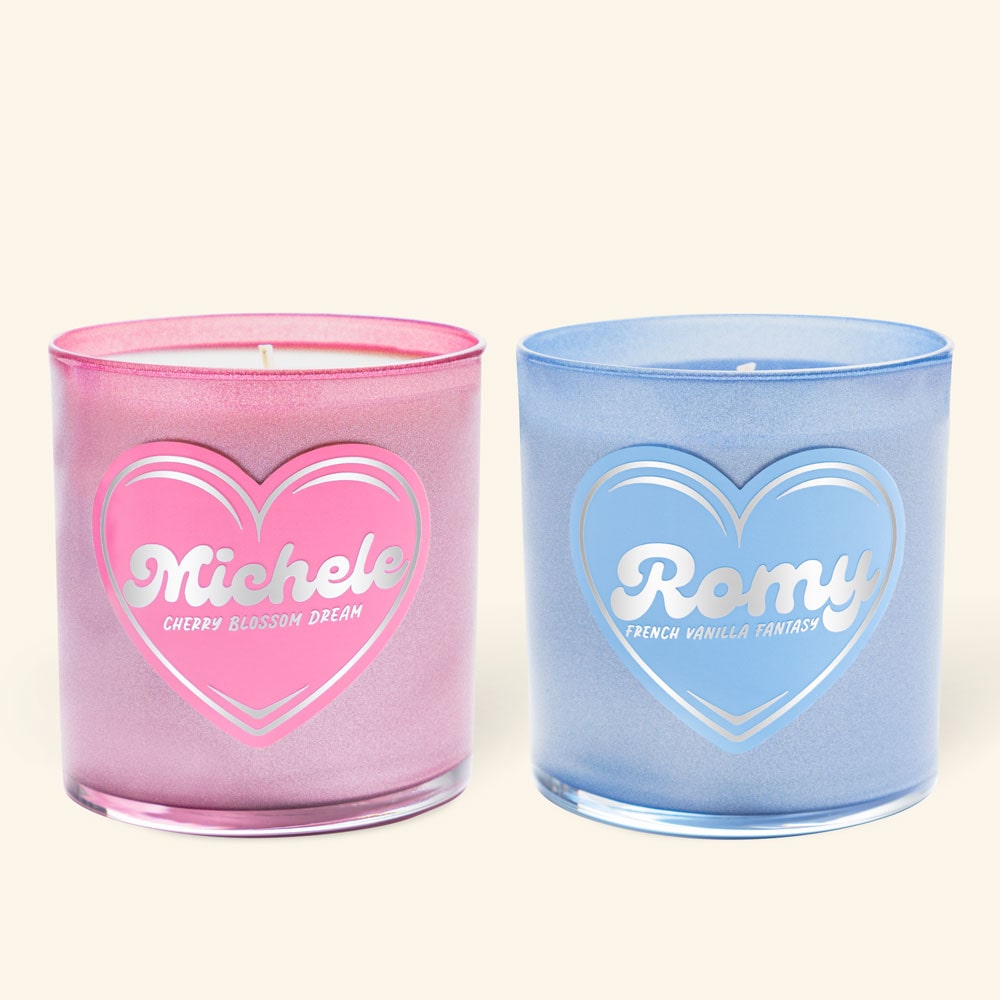 Romy & Michele Candle Set
Have a Romy and Michele day with our Romy and Michele candle set! Inspired by their iconic friendship, we've created a soy wax candle duo of french vanilla and cherry blossom candle scents. 
Romy • French Vanilla Fantasy
A fun, frisky use of juicy peach and sweet fig. Floral bffs vanilla orchid and gardenia do a choreographed dance. Sophisticated French vanilla and sandalwood are all business, while maple sugar and coconut have a blast like they always do. 
Michele • Cherry Blossom Dream
The funnest fruity blend of peach, orange and red apple. Cherry Blossom and Lilac are they cutest they've ever looked. Accessorized with a base of musk and blond woods that smell so good it's not even funny. 
Love
I love the scents and the packaging! Burned together these two are very complimenting. Michele is very bright and fills a room, while Romy is sweet and subtle warming up in the background.
90's Nostalgia Candle Perfection
I bought these as a present for a friend and they were a big hit! She said between the two scents, it's like walking around a mall in the 90's. Michelle is as close to Love Spell as you can get, and Romy is like a big hug from B&BW Warm Vanilla Sugar. She isn't even usually a fan of vanilla scents but this one won her over. Bijou candles are my favorite and I was happy to get another person hooked!
Loved this set!
These two smelled so amazing. I got them as a gift for one of my best friends. We're movie lovers and this was perfect for girlfriends who love movies! I'll be getting a set for myself as well. They really smell amazing.