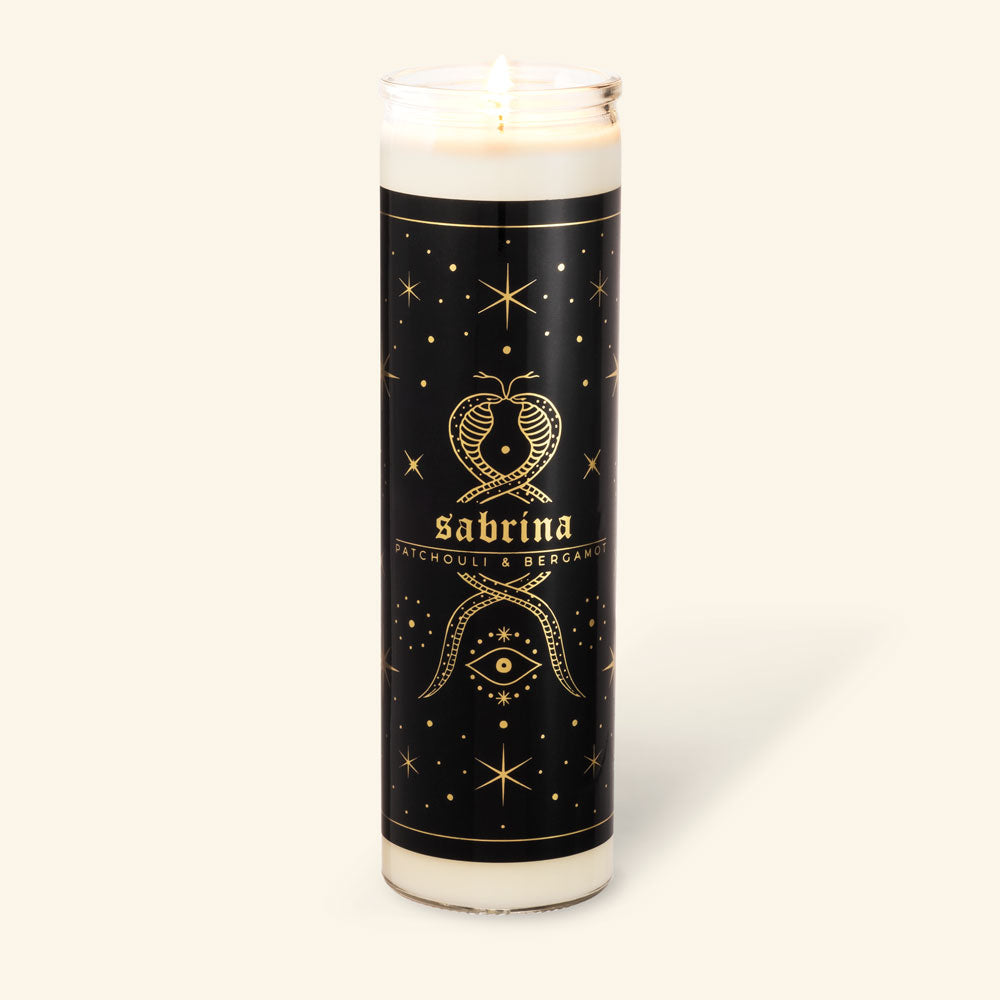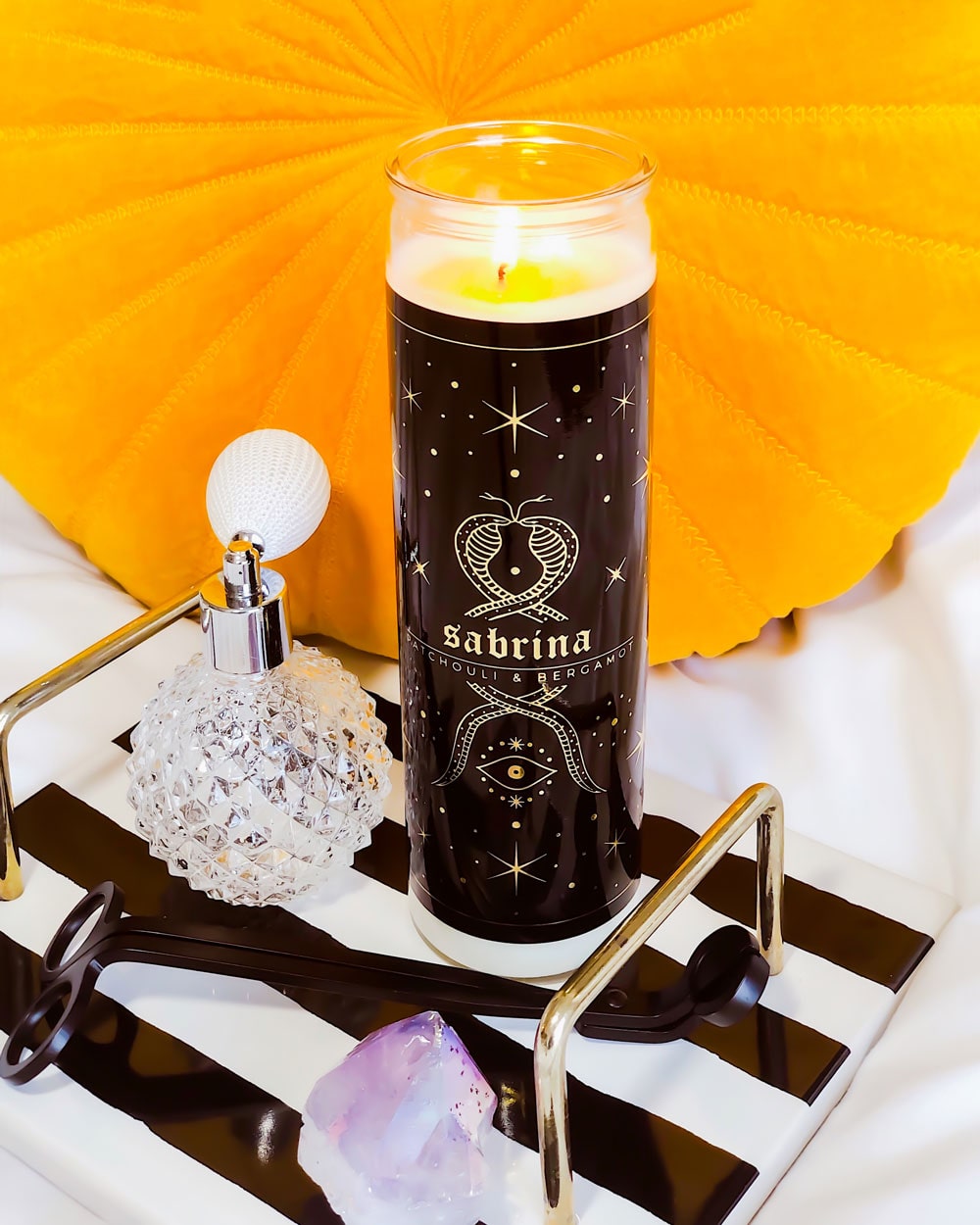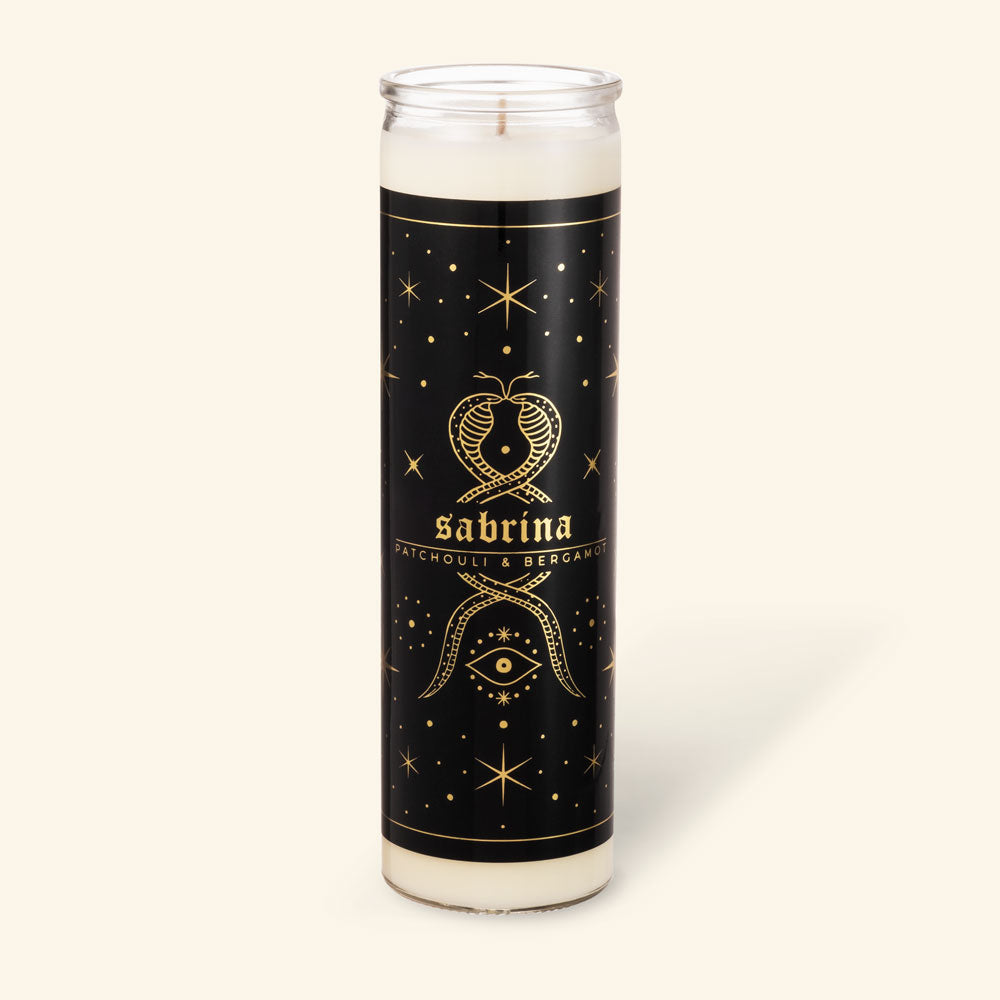 Sabrina • Patchouli & Bergamot Tall Candle
The ultimate incense. Bergamot, blood orange and lemongrass mellowed by earthy patchouli, sandalwood, and black pepper.
Channel your inner witch with the perfect incense scented candle. The earthy aroma of patchouli combined with citrusy bergamot brings balance and tranquility. Our patchouli and bergamot candle brings you an uplifting environment to relieve everyday stress.
Top note is the initial impression of the fragrance, middle note is the main body of the scent, and base is its final impression.

Top: Bergamot, Blood Orange, Lemongrass

Middle: Black Pepper, Geranium

Base: Patchouli, Sandalwood, Musk, Vanilla Bean
All of our candles contain a high amount of luxury fragrance oils and are well-balanced to appeal to many palates. Check out the Scent Scale to learn more.

Floral: ◼️◻️◻️◻️◻️
Citrus: ◼️◼️◼️◼️◻️
Fruity: ◻️◻️◻️◻️◻️
Fresh & Clean: ◼️◻️◻️◻️◻️
Woody: ◼️◼️◼️◻️◻️
Sweet: ◼️◻️◻️◻️◻️
Spicy: ◼️◼️◻️◻️◻️
140-hour burn time
14 ounces, 2.3" L x 2.3" W x 8.1" H
100% soy wax, cotton wick
Vegan & cruelty-free
Non-toxic & clean burning
Made in New York
Love!
Perfect witchy candle. Smells great, not overpowering. The candle is so pretty even not lit!
Amazing smell and design! I will be purchasing more!
My absolute fave! Amazing scent, great burn time, and great throw.