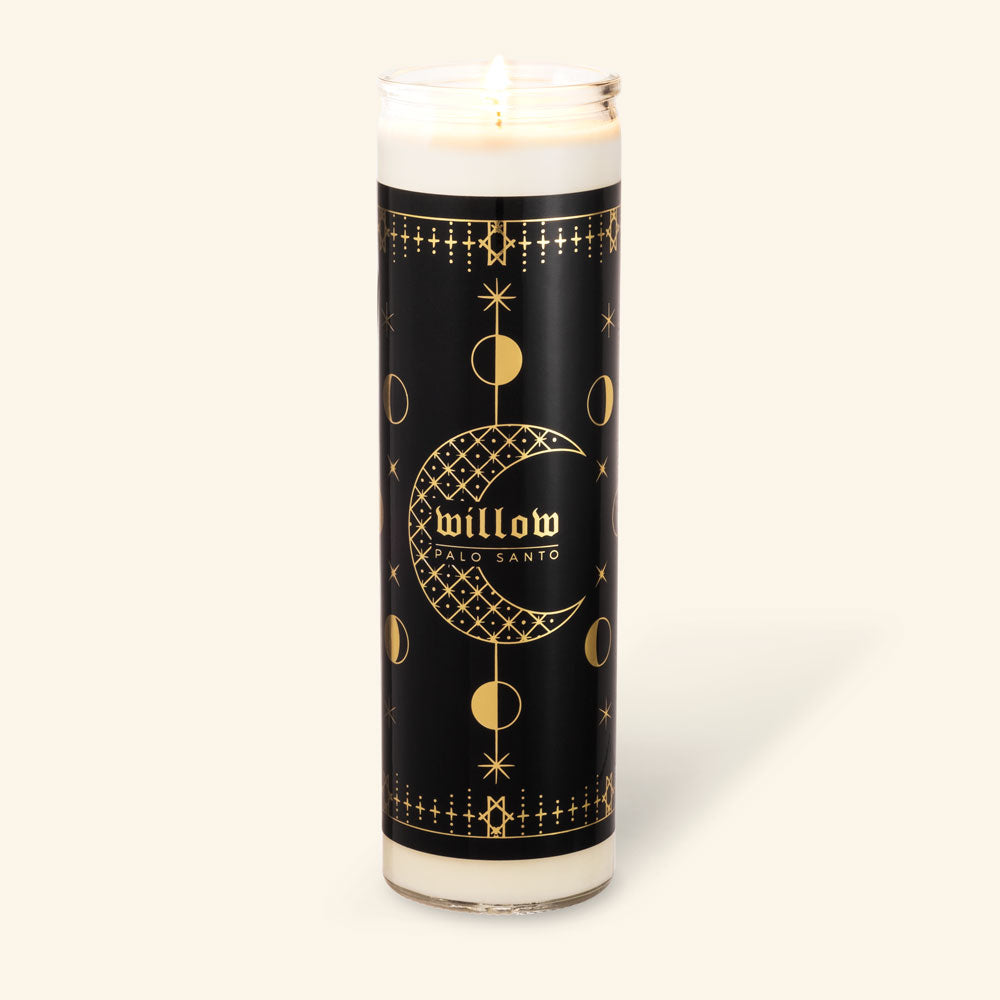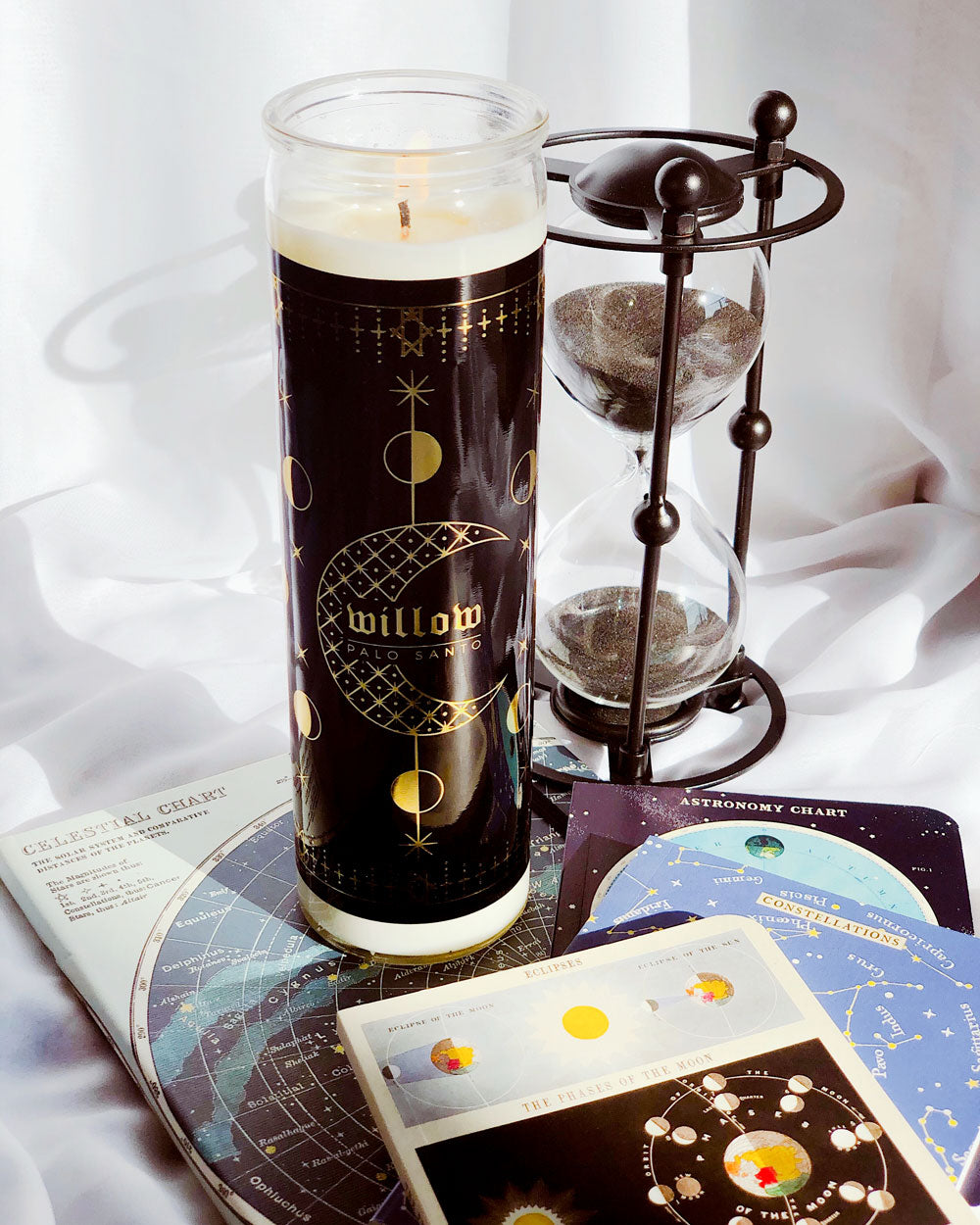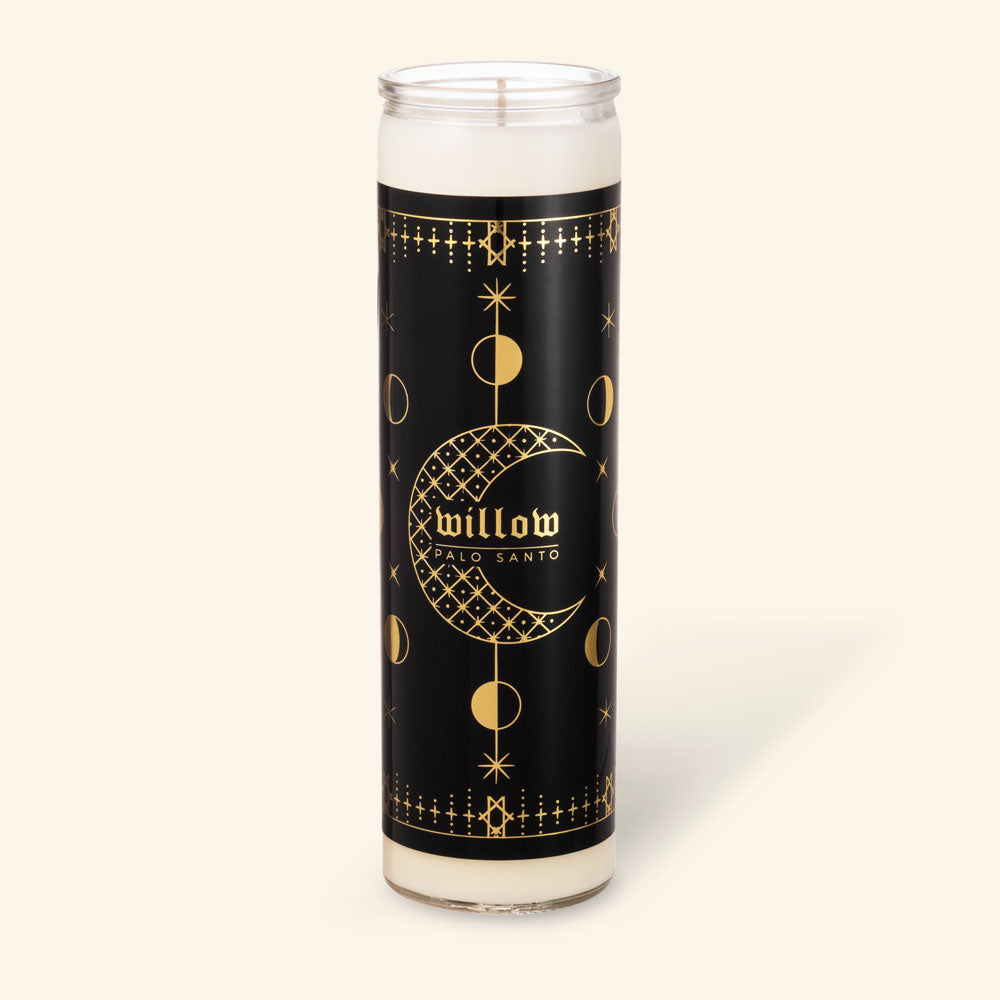 Willow • Palo Santo Tall Candle
A truly sacred blend. Palo santo, resinous labdanum, and smoky birch tar with a warm base of vanilla bean and cedar.
The Palo Santo tree is known for its purifying and cleansing properties, which is why we crafted this scented candle. Our Palo Santo candle is perfect for removing negative energy from your mind and filling your space with its subtle yet powerful and positive aroma.
Top note is the initial impression of the fragrance, middle note is the main body of the scent, and base is its final impression.

Top: Palo Santo

Middle: Smoky Birch Tar, Labdanum

Base: Vanilla Bean, Cedar, Cade

All of our candles contain a high amount of luxury fragrance oils and are well-balanced to appeal to many palates. Check out the Scent Scale to learn more.

Floral: ◻️◻️◻️◻️◻️
Citrus: ◼️◻️◻️◻️◻️
Fruity: ◻️◻️◻️◻️◻️
Fresh & Clean: ◻️◻️◻️◻️◻️
Woody: ◼️◼️◼️◻️◻️
Sweet: ◼️◼️◻️◻️◻️
Spicy: ◼️◻️◻️◻️◻️
140-hour burn time
14 ounces, 2.3" L x 2.3" W x 8.1" H
100% soy wax, cotton wick
Vegan & cruelty-free
Non-toxic & clean burning
Made in New York
She's Everything
Willow is stunning on her own, but she also blends so seamlessly with every single other Bijou candle! Hands down my favorite to add a bit of mystery and intrigue to any other scent profile! Also, the tall candle with the black and gold design adds an elegant and witchy flair to your decor. Obsessed!
Willow
Literally the best smelling candle ever! It's the best!
Love!
These candles burn forever, and this is one of my favorite scents!