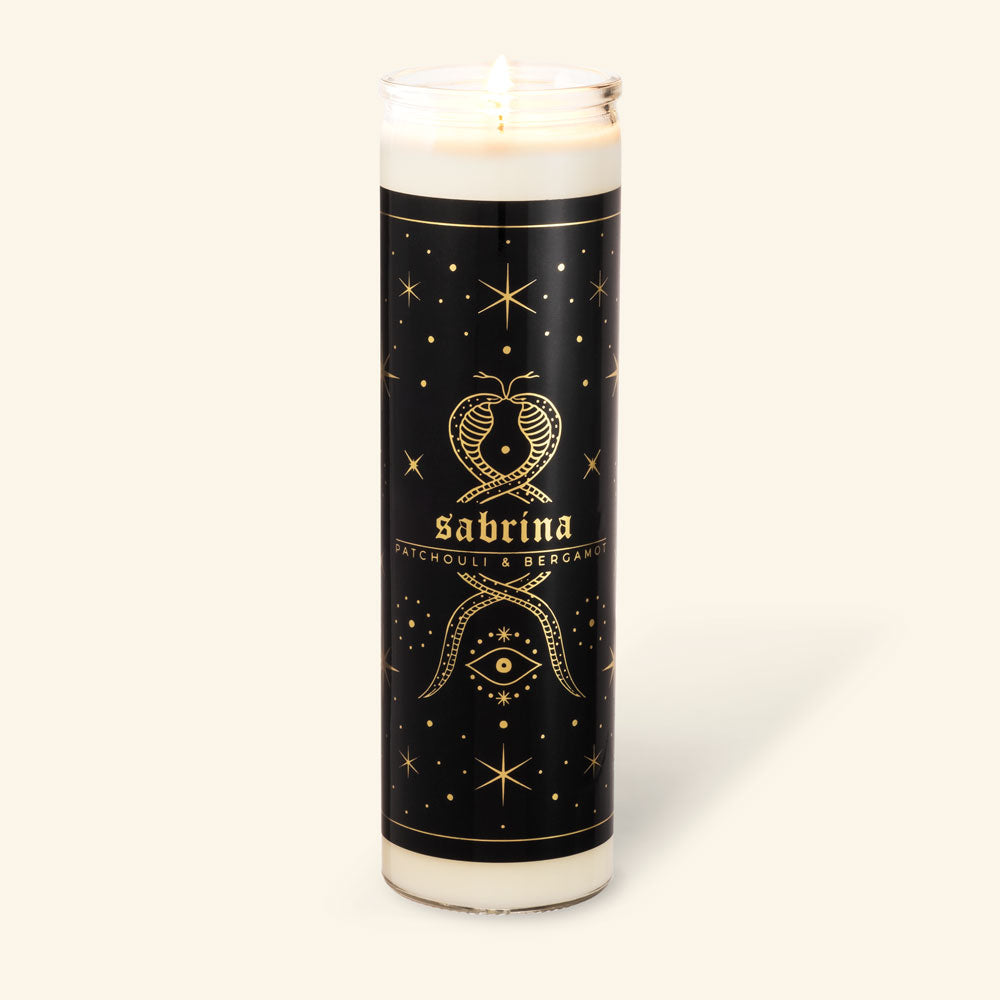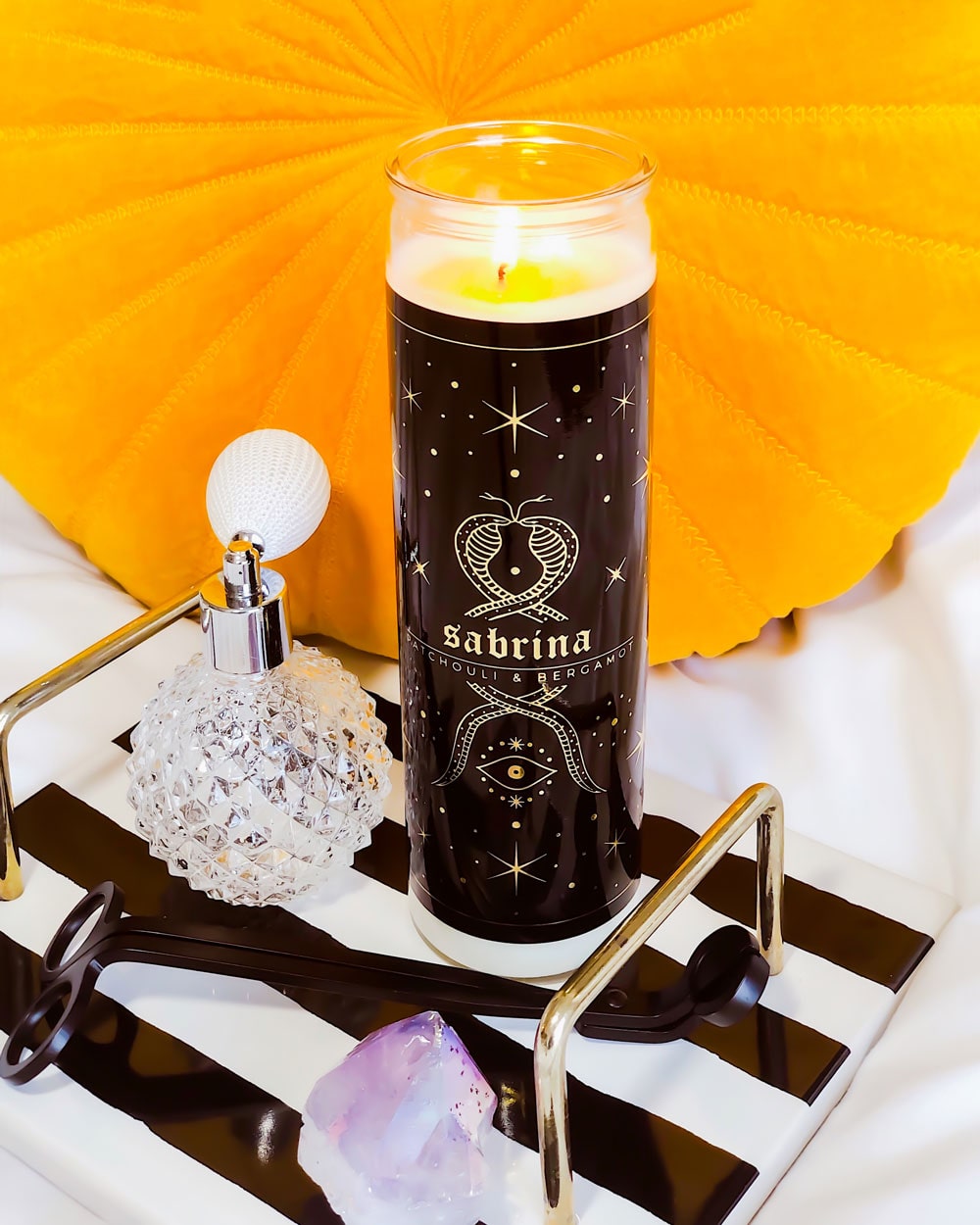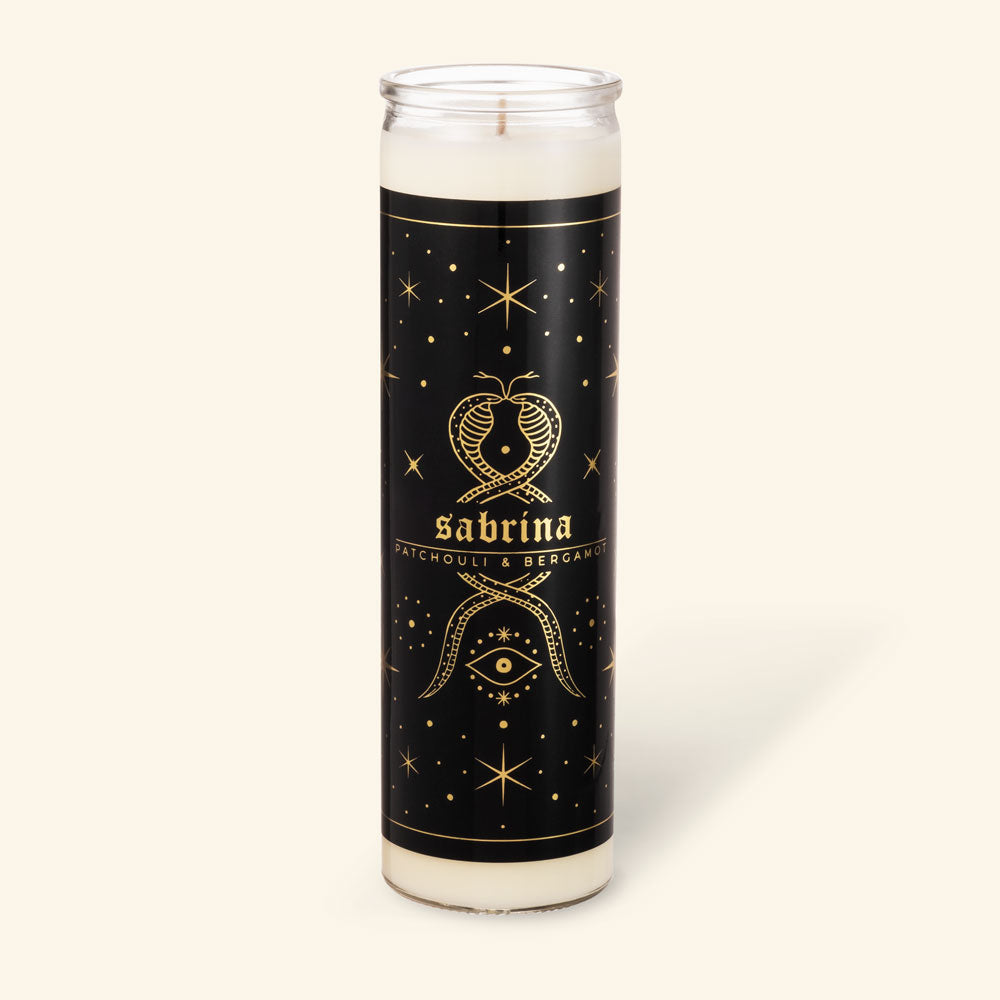 Sabrina • Patchouli & Bergamot Tall Candle
The ultimate incense. Bergamot, blood orange and lemongrass mellowed by earthy patchouli, sandalwood, and black pepper.
Channel your inner witch with the perfect incense scented candle. The earthy aroma of patchouli combined with citrusy bergamot brings balance and tranquility. Our patchouli and bergamot candle brings you an uplifting environment to relieve everyday stress.
Top note is the initial impression of the fragrance, middle note is the main body of the scent, and base is its final impression.

Top: Bergamot, Blood Orange, Lemongrass

Middle: Black Pepper, Geranium

Base: Patchouli, Sandalwood, Musk, Vanilla Bean
All of our candles contain a high amount of luxury fragrance oils and are well-balanced to appeal to many palates. Check out the Scent Scale to learn more.

Floral: ◼️◻️◻️◻️◻️
Citrus: ◼️◼️◼️◼️◻️
Fruity: ◻️◻️◻️◻️◻️
Fresh & Clean: ◼️◻️◻️◻️◻️
Woody: ◼️◼️◼️◻️◻️
Sweet: ◼️◻️◻️◻️◻️
Spicy: ◼️◼️◻️◻️◻️
140-hour burn time
14 ounces, 2.3" L x 2.3" W x 8.1" H
100% soy wax, cotton wick
Vegan & cruelty-free
Non-toxic & clean burning
Made in New York
Stunning!
Such a vibe. I love how this scent isn't overpowering but is also very striking. I get hints of it throughout my main floor even when it's not lit. Love the Coven collection and Sabrina is my absolute favorite. 🖤
It's so good!
I've purchased this candle countless times now. I love the vibe it gives off. Whenever I've had it burning and had people over, they comment on how yummy it smells.
So delightful
Recently re-purchased Sabrina again! Just love love love this candle especially when paired with Hermione! Excellent scent throw and a completely magical scent!