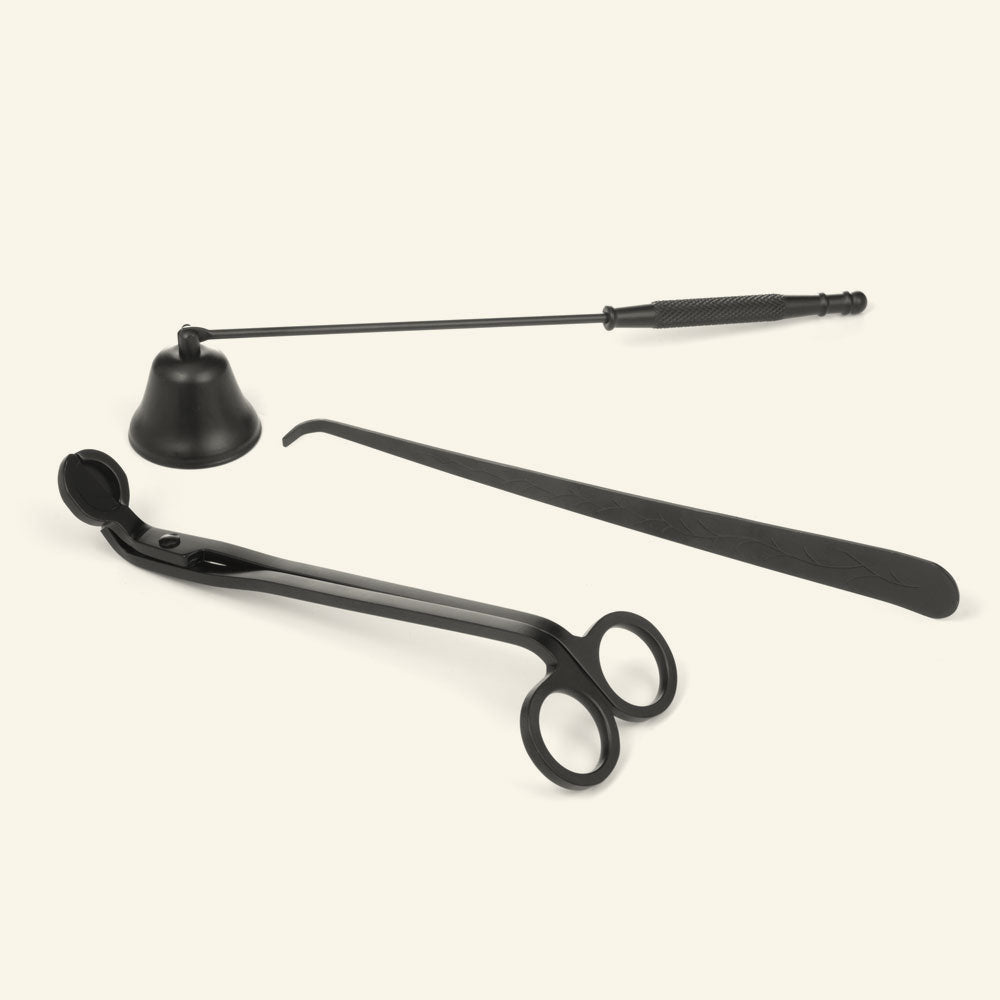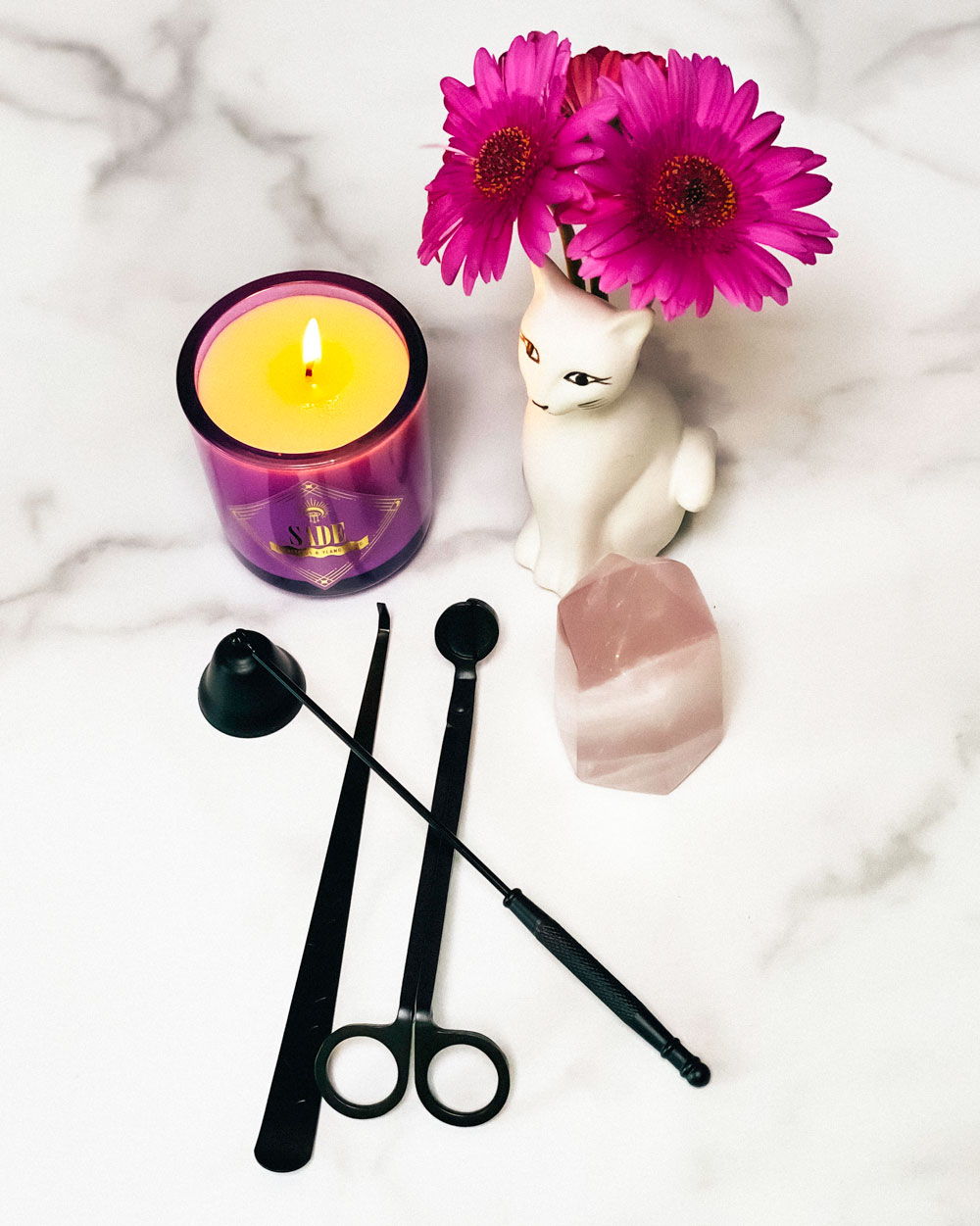 Candle Care Kit
Keep your candles burning clean and bright with this Candle Care Kit, featuring a wick trimmer, wick dipper, and candle snuffer in chic matte black stainless steel.
Check out our Candle Care Kit Tutorial here. 
---
Black stainless steel
1 wick trimmer
1 wick dipper
1 candle snuffer
Cute and useful!
I purchased bc I needed the wick trimmer but getting the other items have been great! They are so sleek and don't get ruined by th w candle flame! IF I need to I will definitely be repurchasing in the future!
The L-shaped product I can't remember the name I had never used before, but I used it tonight and it doesn't bend easily. I was extremely worried it would, but it was nice for scraping the Lacs on one of the candles, and attempting to make the wax even
The Best!
I love this set so much. The quality is great. I love the matte black color. I prefer to dip my wicks but my husband has so much fun with the snuffer. Reduces smoke & soot and keeps my candles so clean! Get it! Your candles will thank you. Bonus if you can get them on sale!