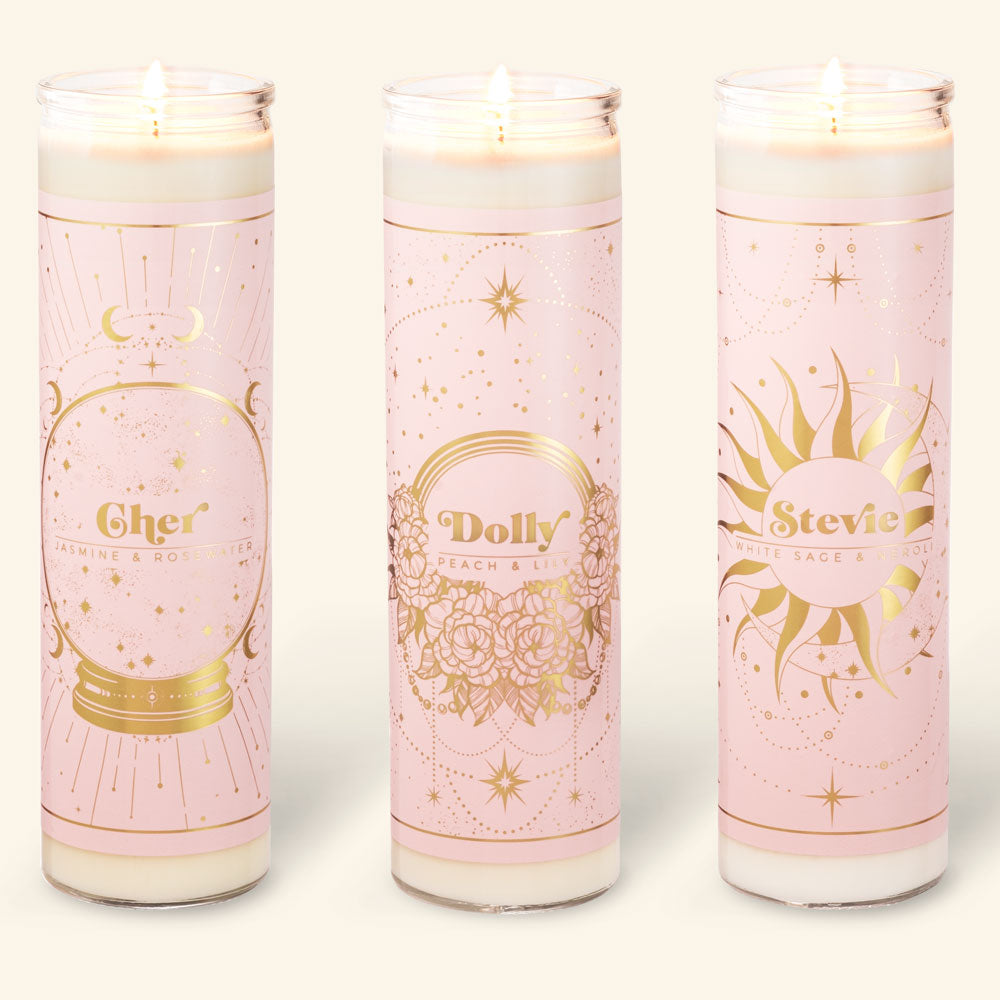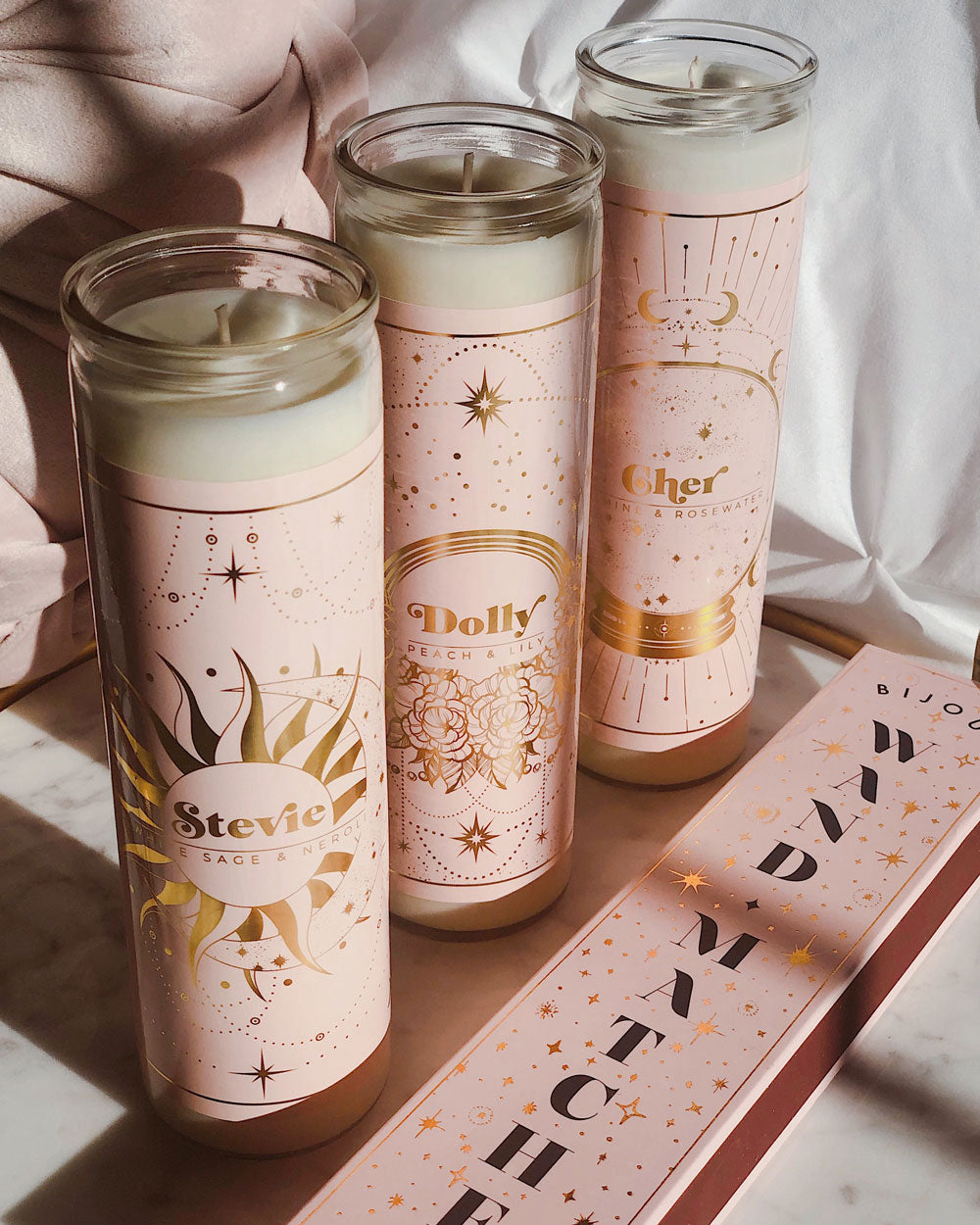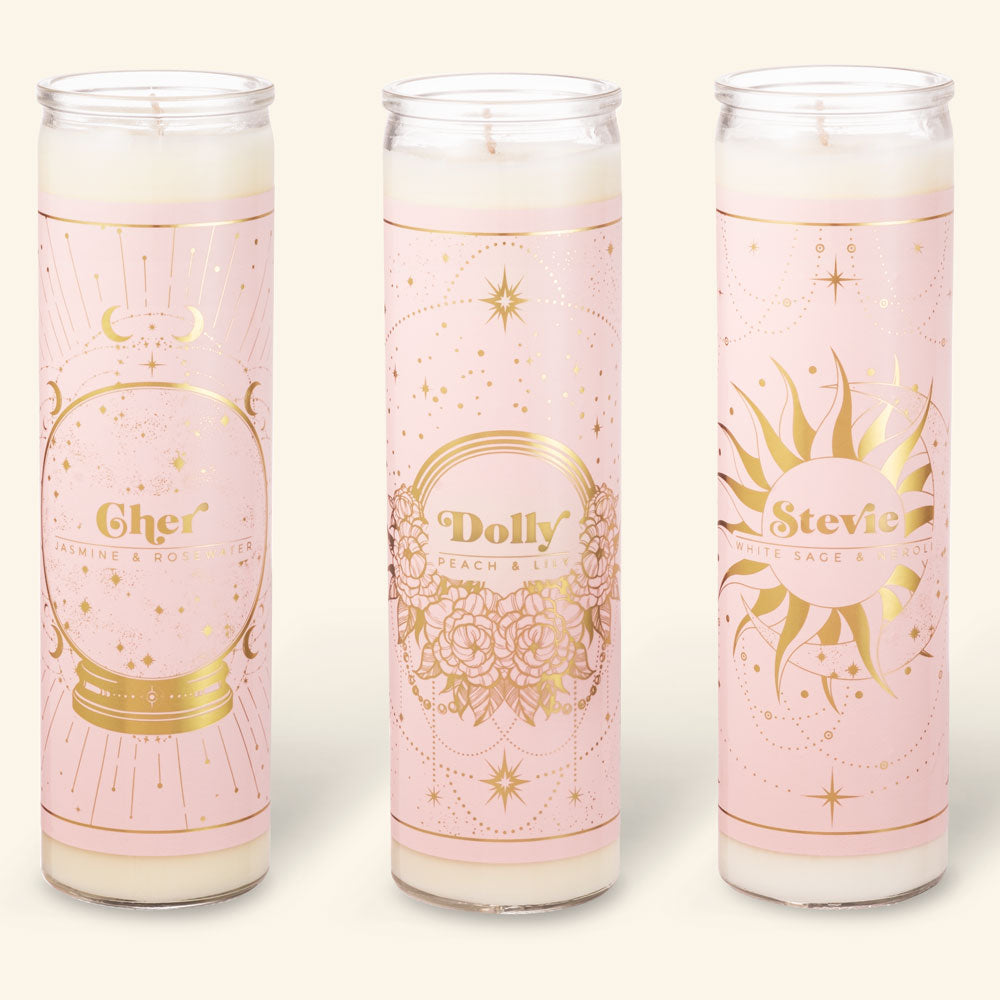 70s Icons Tall Candle Set
Experience the harmony of this iconic trio inspired by the leading ladies of the 70s, Stevie, Dolly, and Cher. We created a long lasting candle set so you can enjoy the scents of white sage & neroli, peach & lily, and jasmine & rosewater in three scented candles available in 14oz, 9.5oz, and 4oz sizes.

Stevie • White Sage & Neroli
Rock on, gold dust woman. Earthy white sage and sweet neroli finished with a chord of jasmine, violet, and musk. 

Dolly • Peach & Lily
I-I-I will always love you. Juicy peach, lily of the valley and (steel) magnolias combined with ginger, cardamom and a hint of tangy grapefruit. 

Cher • Jasmine & Rosewater
Dark lady...her brew was done. Fresh rosewater and floral jasmine rest on a sensual ensemble of clove, amber and patchouli.
She loved them!
Gave this set to my daughter for her 70s themed birthday and she could not have been happier with their appearance and scent!
Perfect trio
Loved all three!! Didn't know if I would like Dolly because I don't usually go for sweeter scents but she turned out to be my favorite of the three! All of them are balanced and so good. I really enjoy mixing and matching with my other Bijou candles! Dolly and Lucille was a fun combo
1970s trio
An absolute favorite. The scents are beautiful