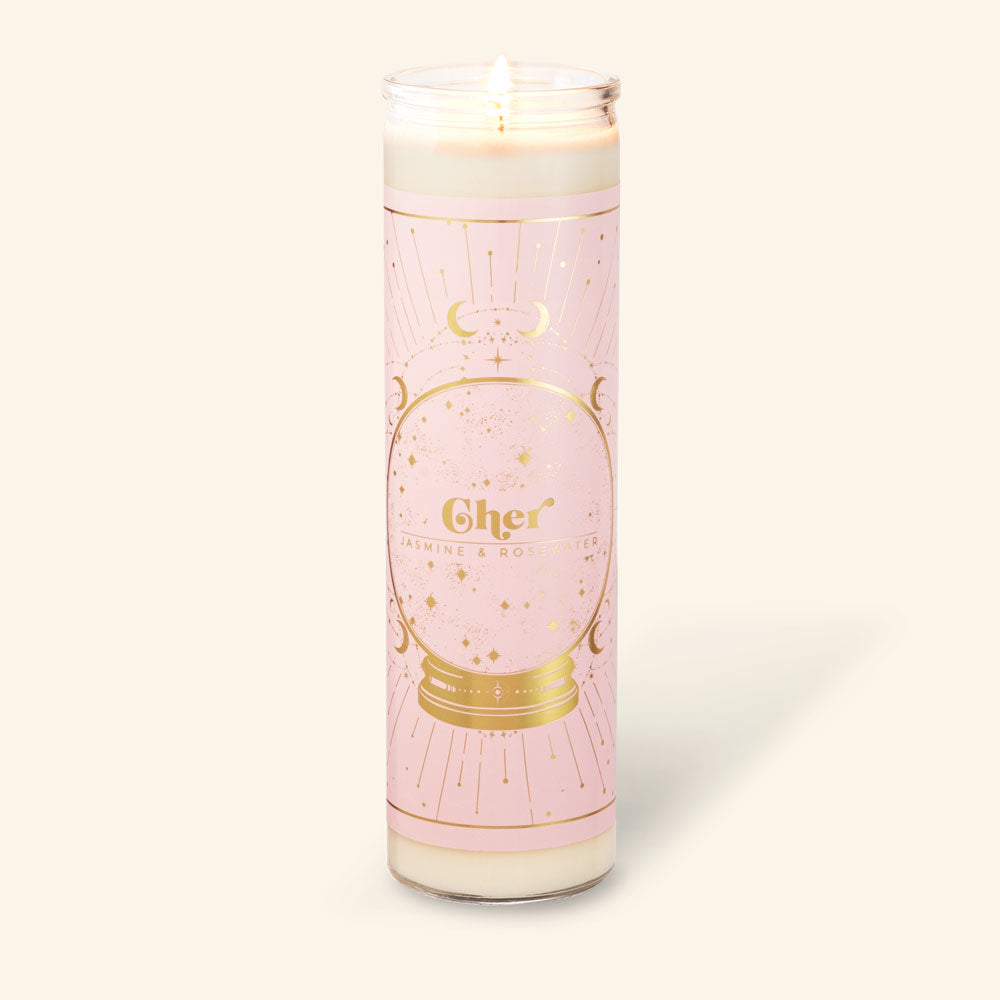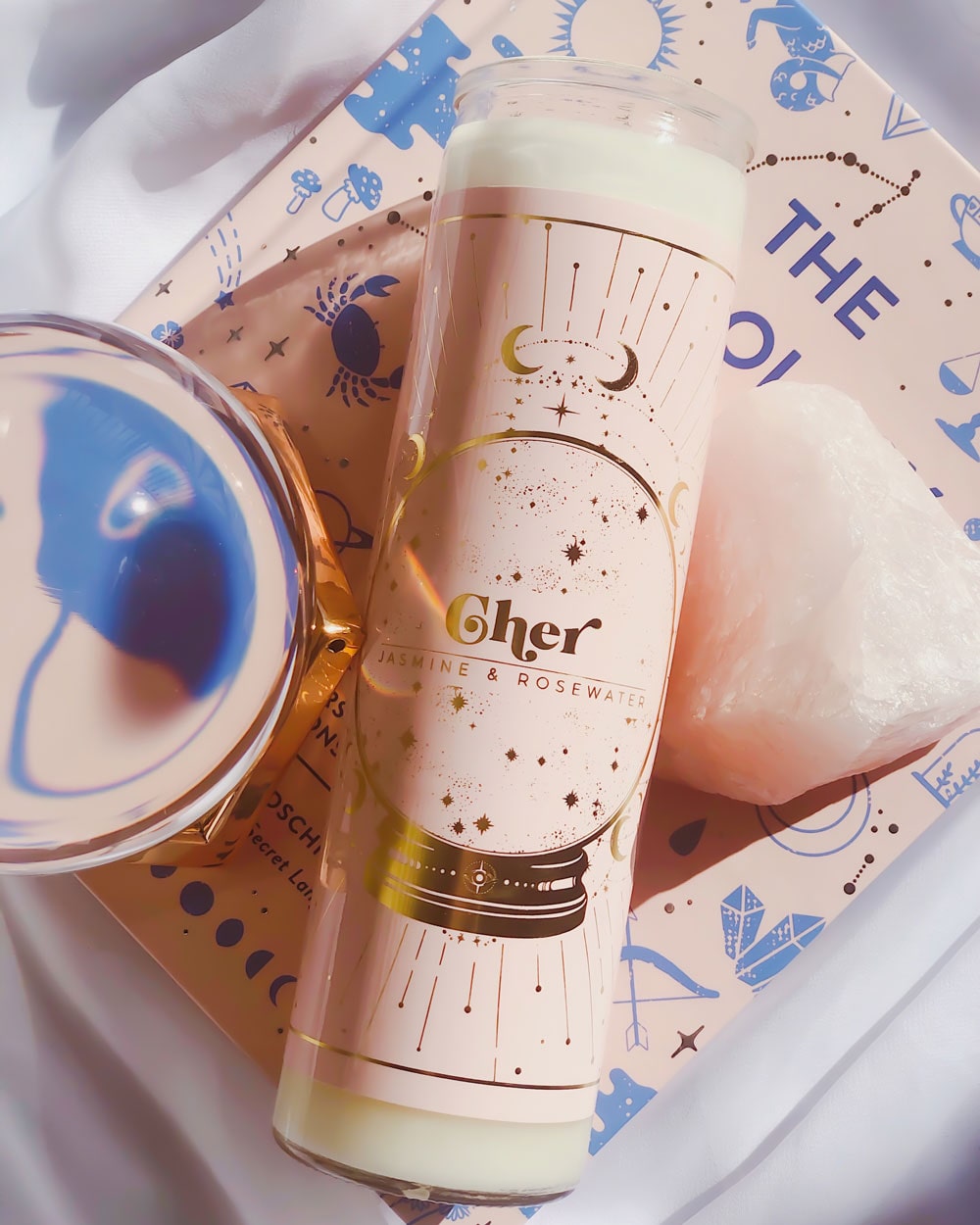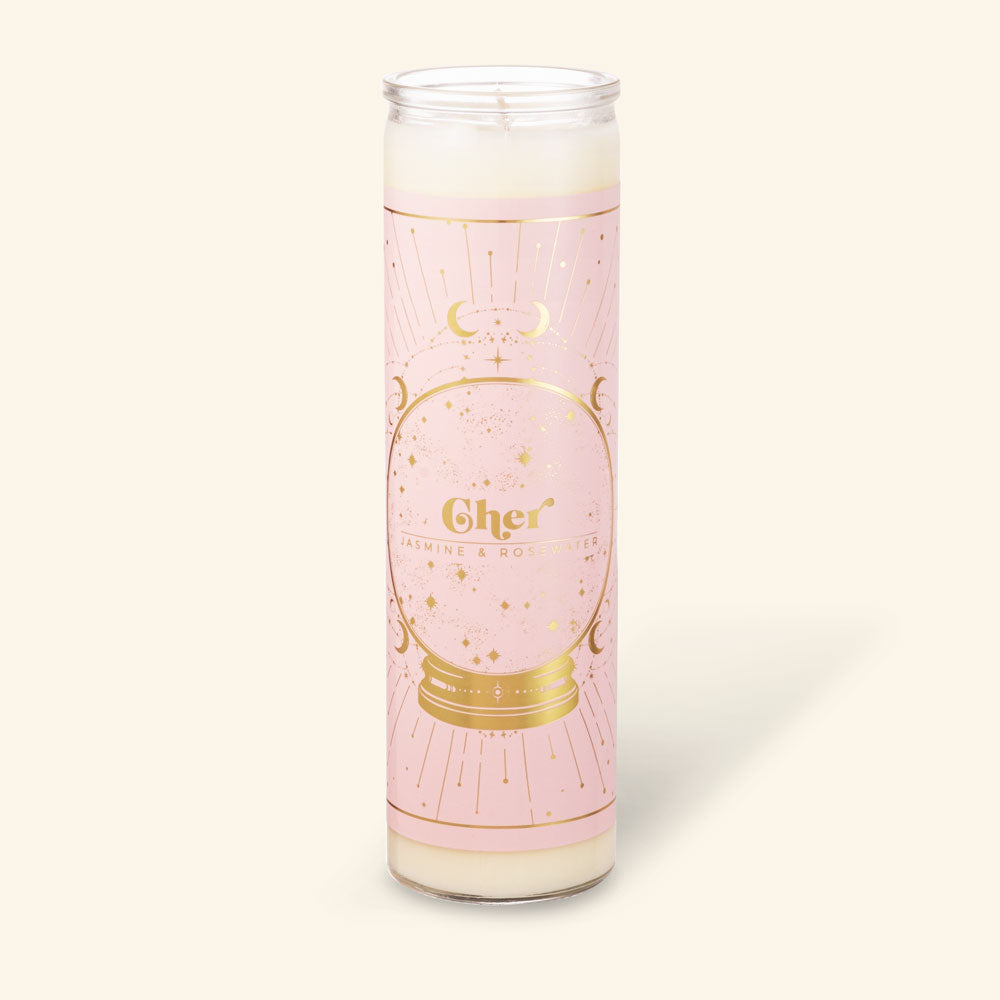 Cher • Jasmine & Rosewater Tall Candle
Dark lady...her brew was done. Fresh rosewater and floral jasmine rest on a sensual ensemble of clove, amber and patchouli.
Decompress with the soothing aroma of our floral jasmine and fresh rosewater scented candle. Accompanied by the sensual ensemble of clove, amber, and patchouli, you'll bask in spice and white floral vibes. This Cher inspired jasmine candle will have you feeling like a rich man!
Top note is the initial impression of the fragrance, middle note is the main body of the scent, and base is its final impression.

Top: Rosewater, Eucalyptus, Sweet Berry

Middle: Jasmine, Clove

Base: Amber, Patchouli
All of our candles contain a high amount of luxury fragrance oils and are well-balanced to appeal to many palates. Check out the Scent Scale to learn more.

Floral: ◼️◼️◼️◼️◻️
Citrus: ◻️◻️◻️◻️◻️
Fruity: ◼️◻️◻️◻️◻️
Fresh & Clean: ◼️◻️◻️◻️◻️
Woody: ◻️◻️◻️◻️◻️
Sweet: ◼️◼️◻️◻️◻️
Spicy: ◼️◼️◻️◻️◻️
140-hour burn time
14 ounces, 2.3" L x 2.3" W x 8.1" H
100% soy wax, cotton wick
Vegan & cruelty-free
Non toxic & clean burning
Made in New York
So Goooood
What a nice woody floral. It's super feminine without being sweet and overpowering. A great choice if you like incense and dark floral scents.
A staple in our home
I first received the Cher tall candle as a birthday gift back in 2020 right before the pandemic shutdown, and its beautiful scent was so ground truly helped carry through that summer isolated and inside. Now in 2023, I still refill on my Cher (and the many other amazing Bijou) candles as a staple in our home, and especially in my work-from-home office. The jasmine & rosewater combo makes me feel like a goddess.
My favorite yet!
I have purchased more than one candle from Bijou and this is my favorite yet. I had high hopes and they were exceeded.