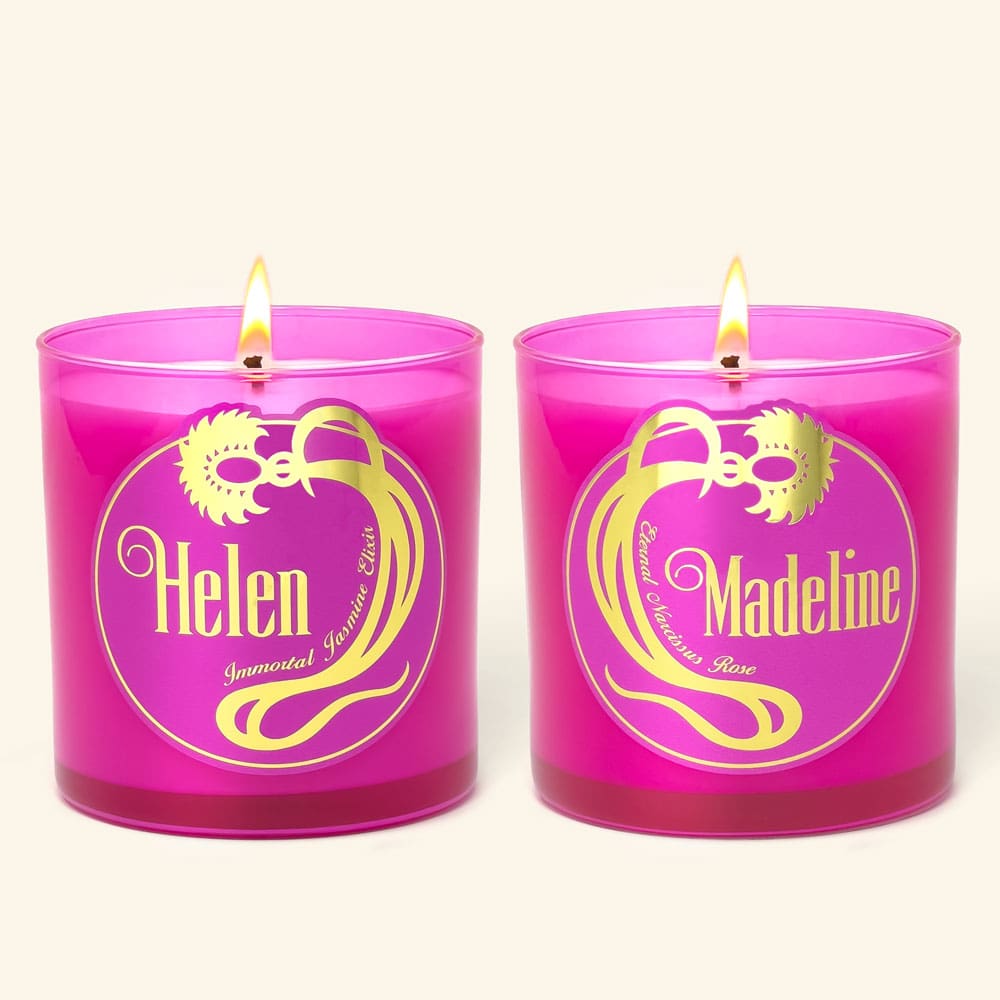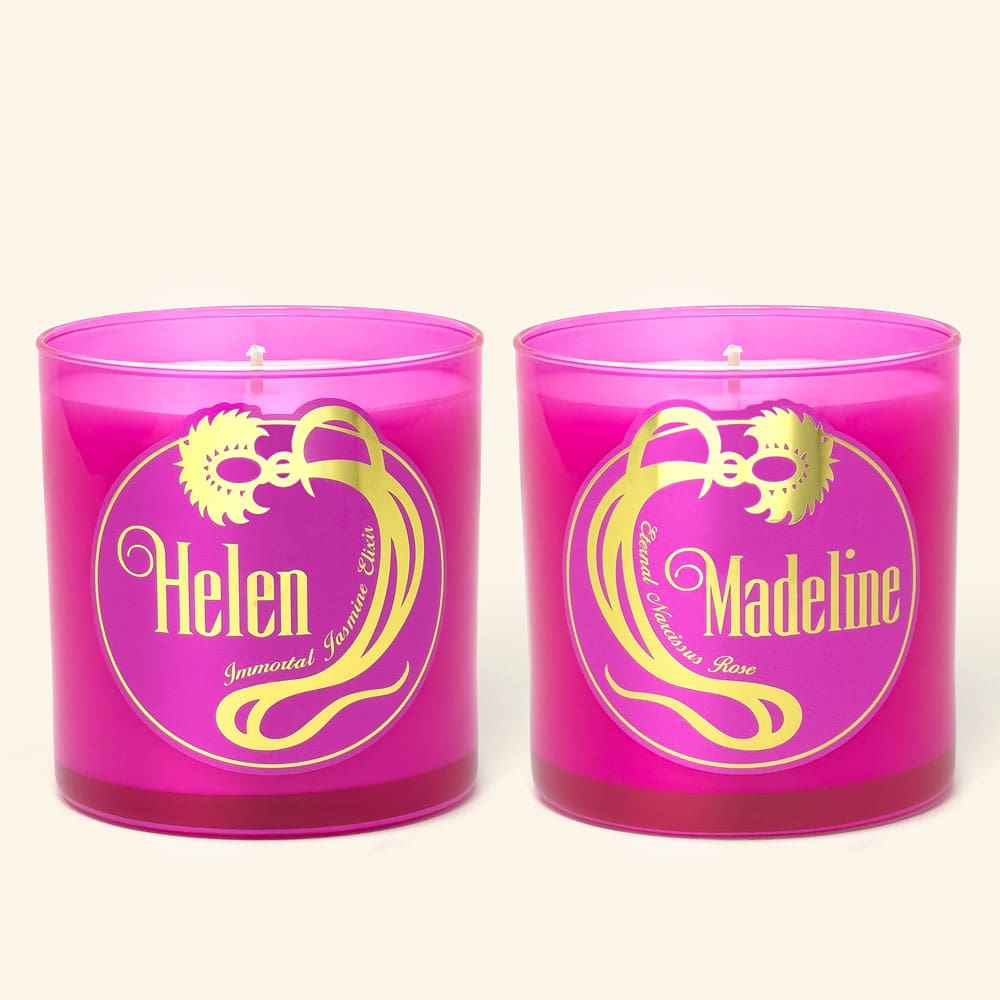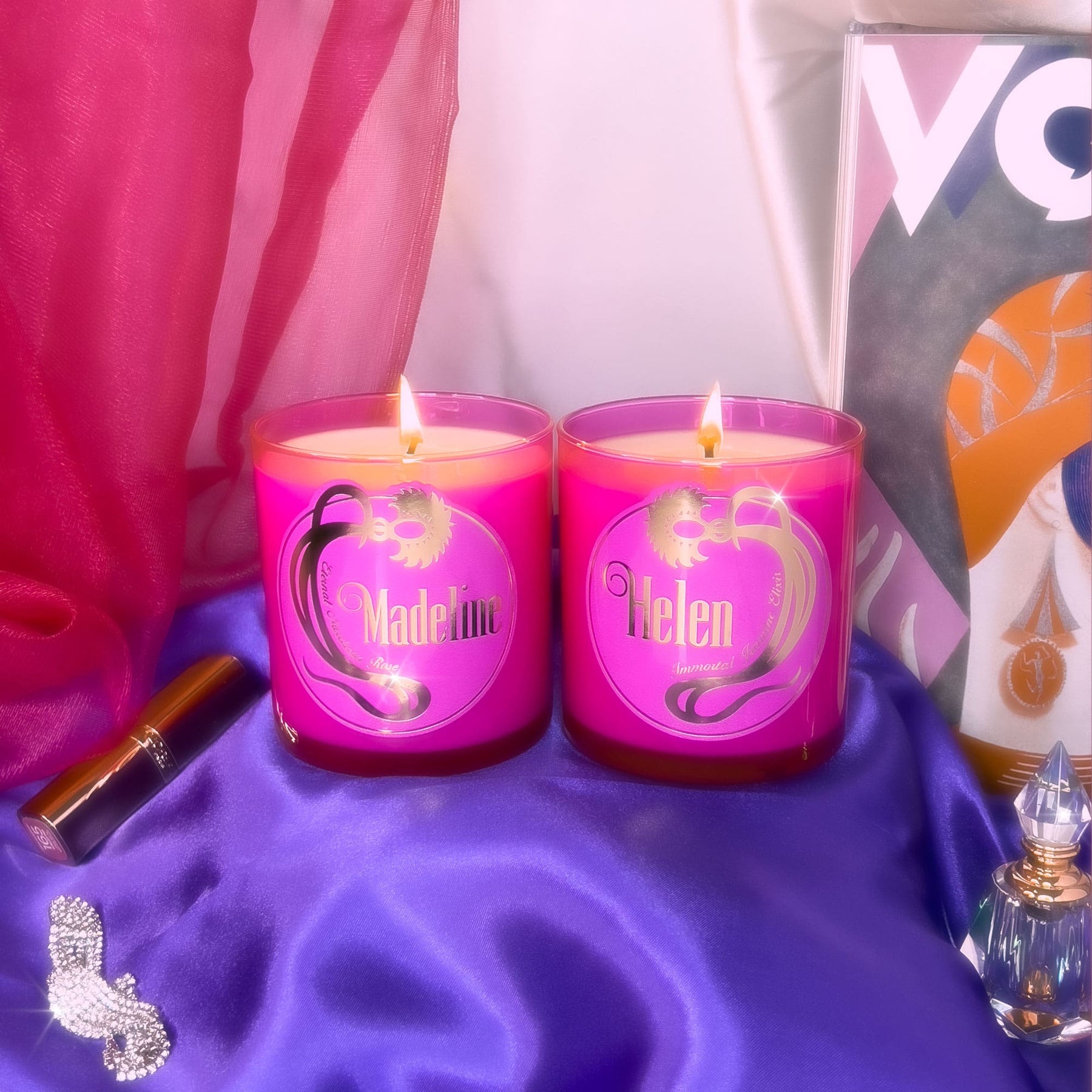 Death Becomes Her Candle Set
Enter a world where rivalry meets eternal beauty, where each candle tells a tale from a different perspective. "The Death Becomes Her Candle Set" unites Madeline's Eternal Narcissus Rose Candle and Helen's Immortal Jasmine Elixir Candle, just as their paths are forever intertwined.
Madeline • Eternal Narcissus Rose
Citrus and mint waltz in dramatic tension. Geranium and jasmine, seduced by an eternal promise. One sip of forbidden rose. Amber and rosewood, bound for eternity. A haunting twist of clove lingers in its eternal flicker.
Helen • Immortal Jasmine Elixir
Sweet black cherry mellows tart citron. A desperate sip of night-blooming jasmine. The dark essence of patchouli, transcending time itself. At the finish, a classic duo of amber and bourbon, destined to endure forever.
This candle set features a beautiful fuchsia glass vessel that has been decorated to mimic the Potion from the movie. It will change color depending on the lighting and also glows in UV light! 
Worth the hype
Floral but mysterious 😍 I imagine this is how their perfumes would smell. Beautiful packaging, exceptional quality. So good I had to buy more!!
Absolutely dreamy
Adding this to a repeat buy for me…I love this duo so much. I don't want them to run out.