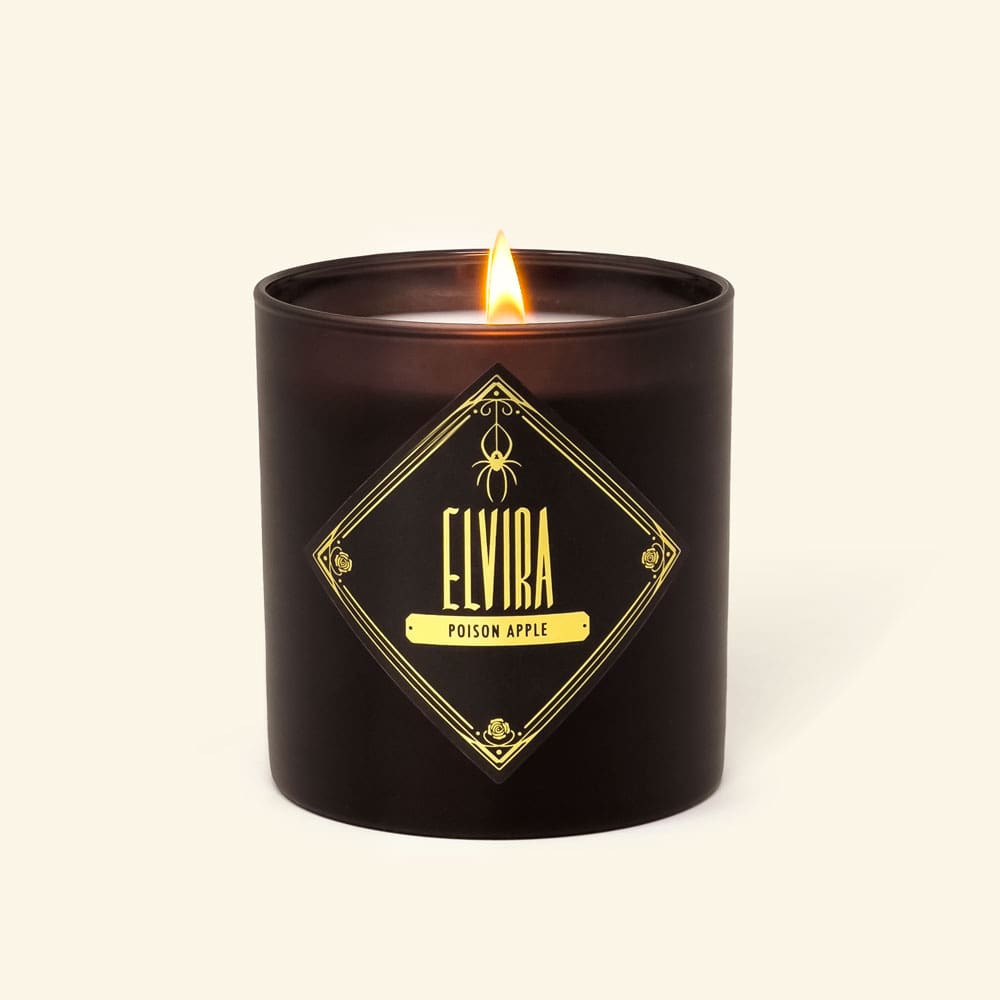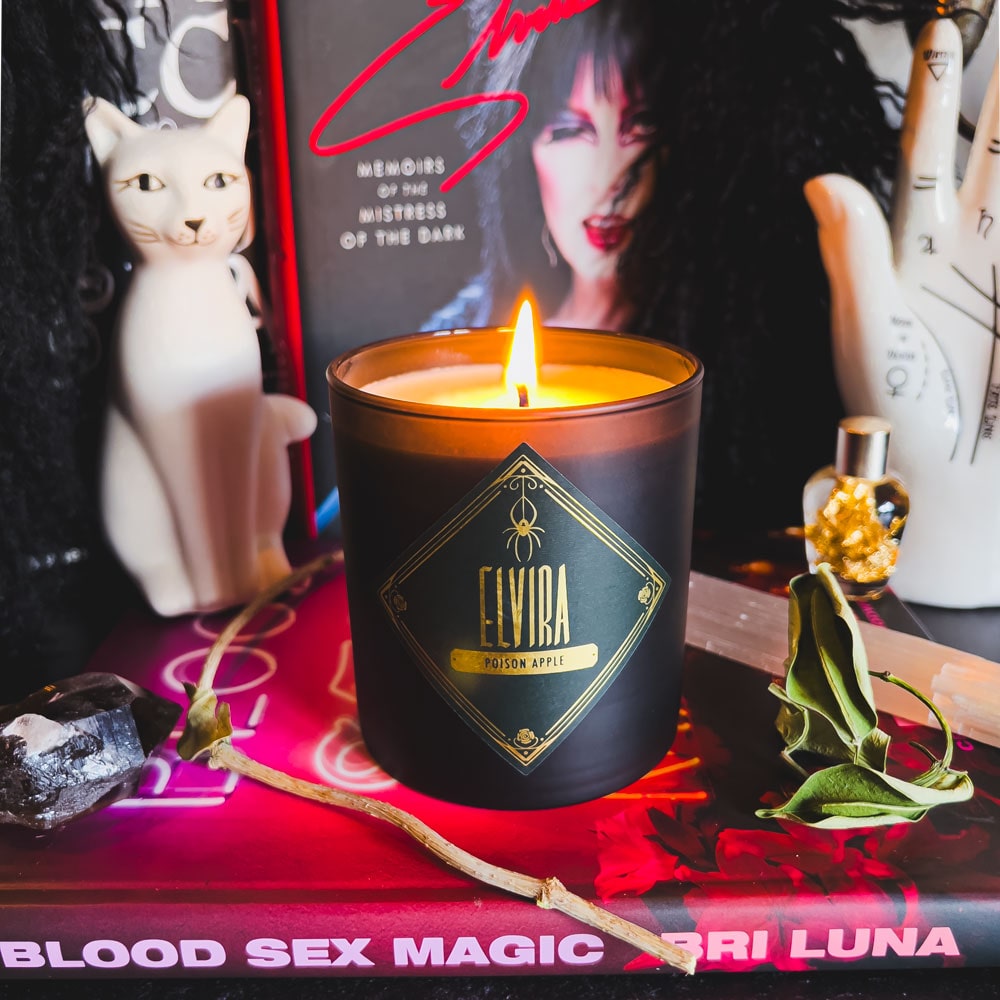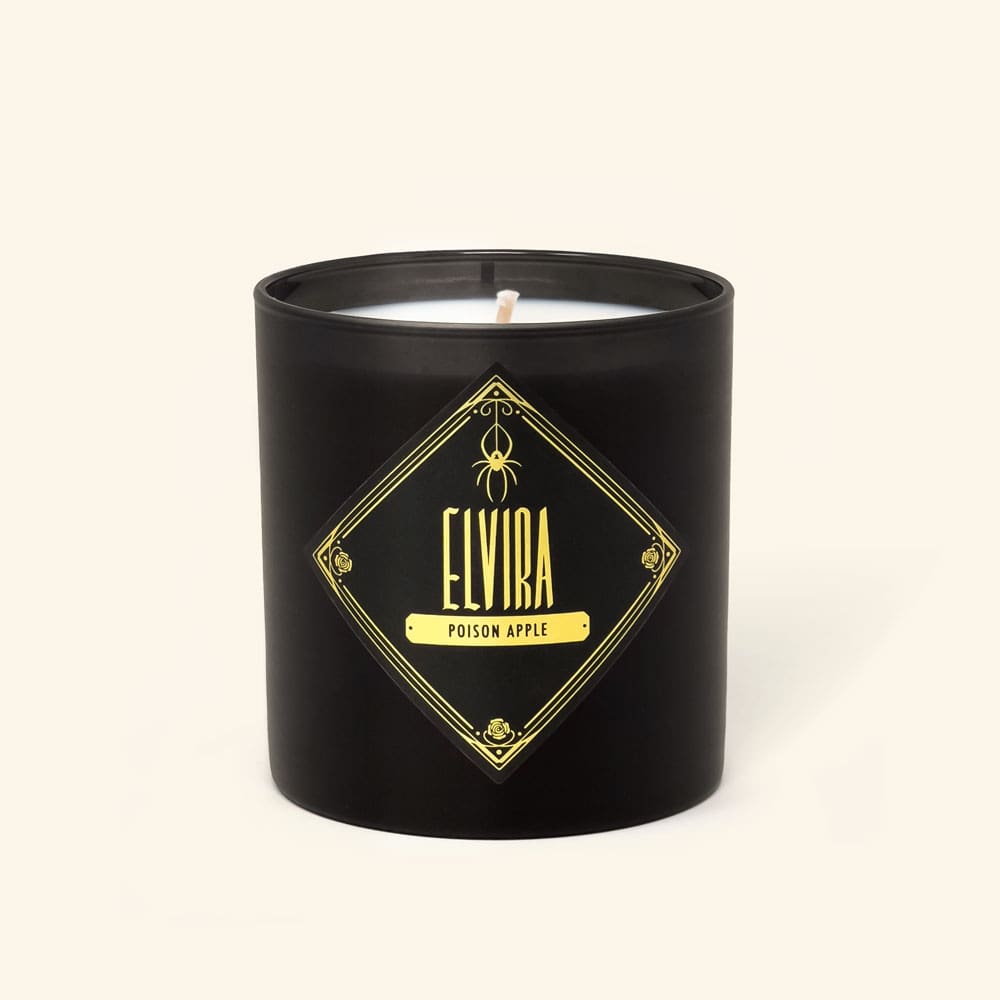 Elvira • Poison Apple Candle
The irresistible bite of a blood-red apple. An intoxicating bouquet of sweet violets and jasmine. The forbidden fruit of mashed black currants. The earthy aroma from a mysterious leather bound book. This is no ordinary apple...
This is the closest you should get to a poison apple. Our Elvira inspired red apple candle fills any area with a balance of earthy and sweet scents to satisfy your senses. Just try to resist the urge to bite our alluring scented poison apple candle.
Top note is the initial impression of the fragrance, middle note is the main body of the scent, and base is its final impression.

Top: Red Apple, Black Currant, Violet

Middle: Jasmine, Sweet Grass, Rosewood

Base: Leather, Cypress, Hemp
All of our candles contain a high amount of luxury fragrance oils and are well-balanced to appeal to many palates. Check out the Scent Scale to learn more.

Floral: ◼️◼️◻️◻️◻️
Citrus: ◼️◻️◻️◻️◻️
Fruity: ◼️◼️◼️◼️◻️
Fresh & Clean: ◼️◼️◻️◻️◻️
Woody: ◼️◻️◻️◻️◻️
Sweet: ◼️◼️ ◻️◻️◻️
Spicy: ◻️◻️◻️◻️◻️
50-hour burn time
6.5 ounces , 3.19" L x 3.19" W x 3.54" H
100% soy wax, cotton wick
Vegan & cruelty-free
Non-toxic & clean burning
Made in New York