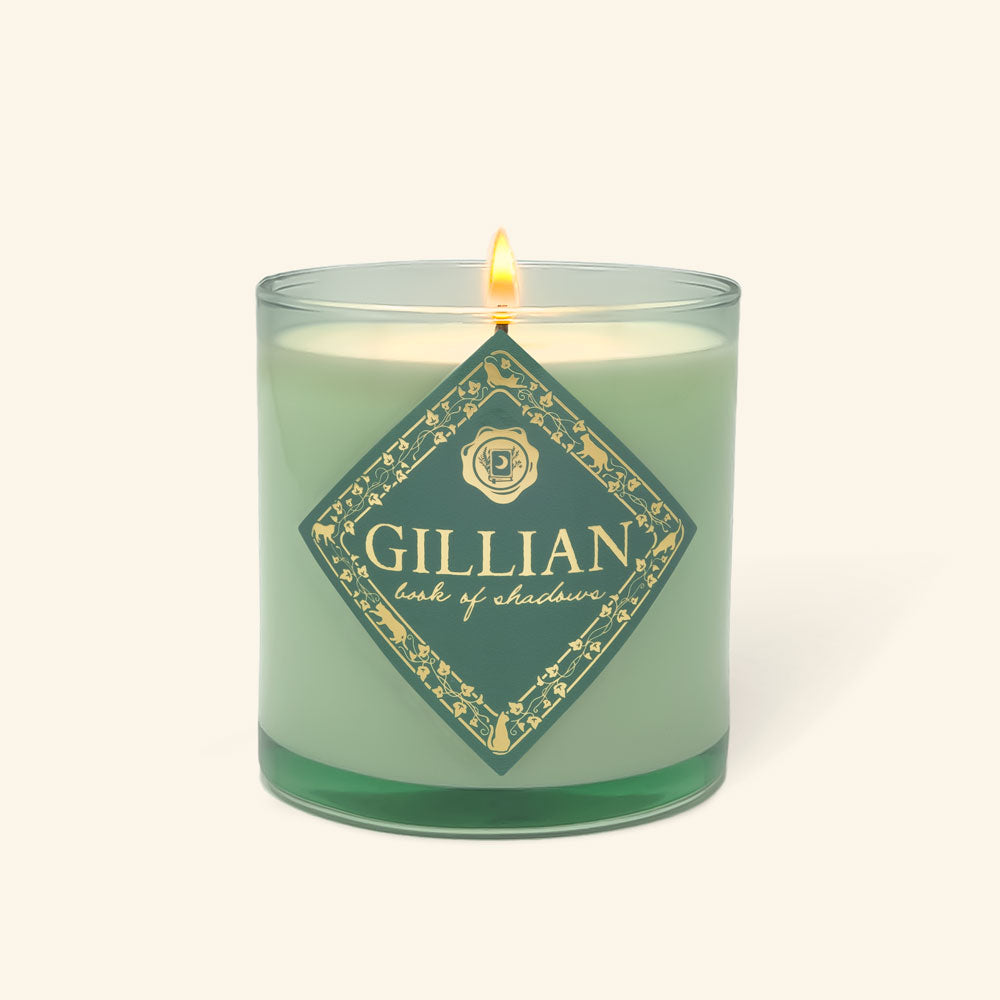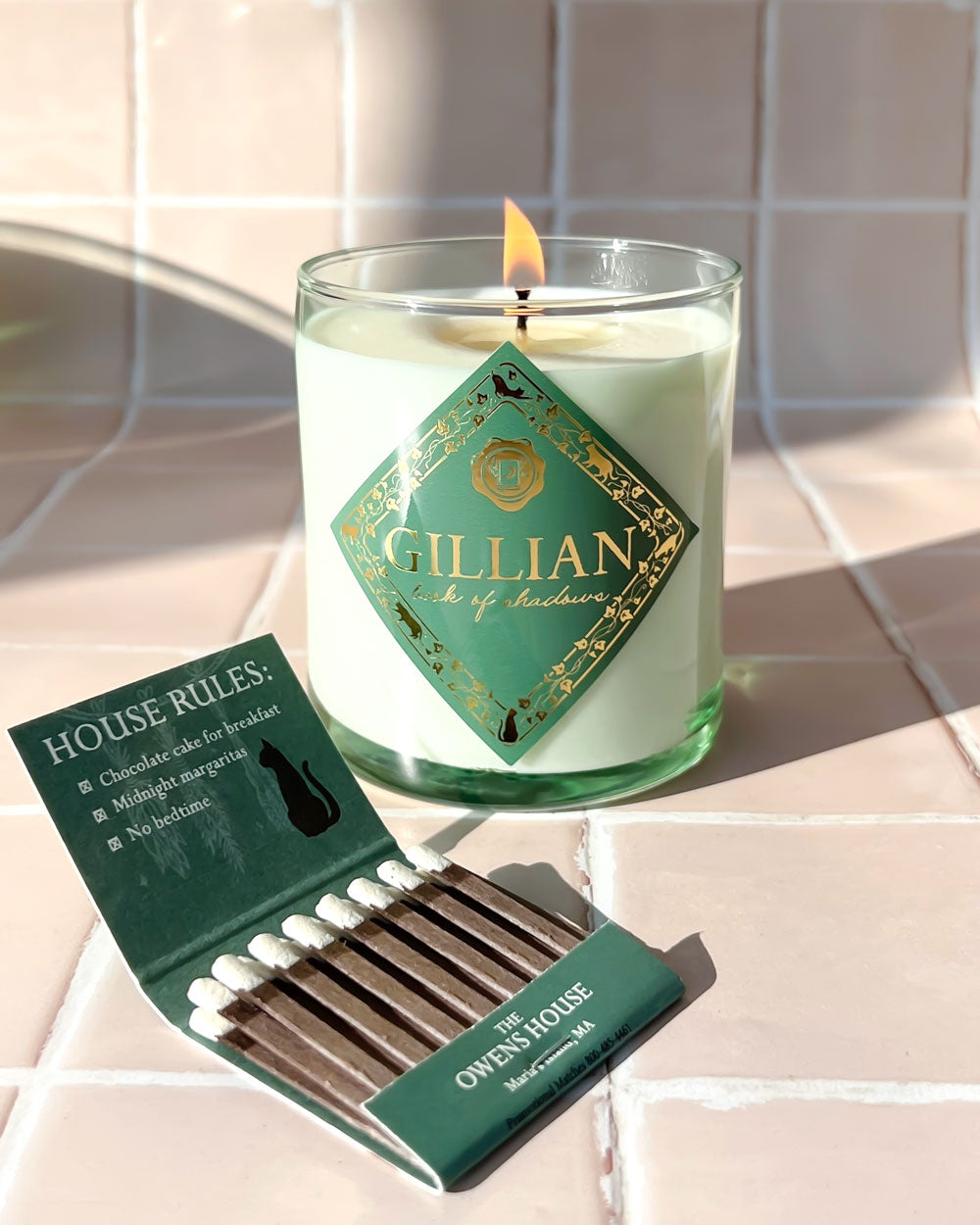 Gillian • Book of Shadows Candle
Pressed flowers and papyrus bound together in sweet and spicy vintage leather. Each page perfumed with magic – patchouli, jasmine, and warm amber. The wood stove crackles, an enchanting brew bubbles, and a black cat curls up at your feet.

Ignite your senses with the warm spices of our Book of Shadows inspired candle. This black peppercorn and cedarwood scented candle is paired perfectly with dreamy coriander, earthy patchouli, and sweet jasmine. If you're looking to add some magic to your home this spooky season, look no further than Gillian! 
Top note is the initial impression of the fragrance, middle note is the main body of the scent, and base is its final impression.

Top: Black Peppercorn

Middle: Papyrus, Jasmine, Coriander

Base: Bourbon Vanilla, Cedarwood, Patchouli, Warm Amber
All of our candles contain a high amount of luxury fragrance oils and are well-balanced to appeal to many palates. Check out the Scent Scale below to learn more.

Floral: ◼️◻️◻️◻️◻️
Citrus: ◻️◻️◻️◻️◻️
Fruity: ◻️◻️◻️◻️◻️
Fresh & Clean: ◻️◻️◻️◻️◻️
Woody: ◼️◼️◼️◼️◻️
Sweet: ◼️◼️◼️◻️◻️
Spicy: ◼️◼️◻️◻️◻️
65-hour burn time
10 ounces, 3.5" L x 3.5" W x 3.125" H
100% soy wax, cotton wick
Vegan & cruelty-free
Non-toxic & clean burning
Made in New York
Love!
Practical magic is my favorite witchy movie and I knew I had to have this candle. It's just a calming scent. I highly recommend!
My absolute favorite candle
This is my second time ordering Gillian and I wish it was a permanent scent!!
Witchy and Earthy
Love the vibe and scent of this candle. I love burning this at night when I'm winding down.