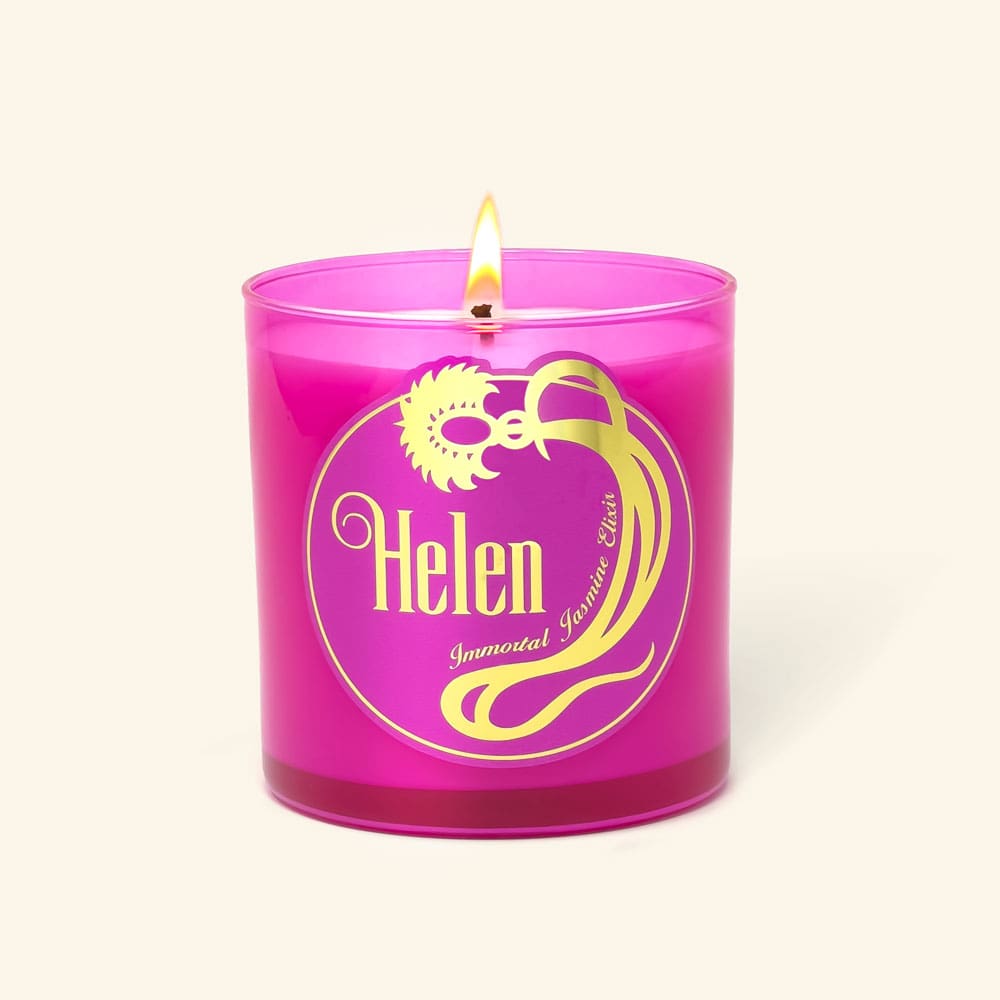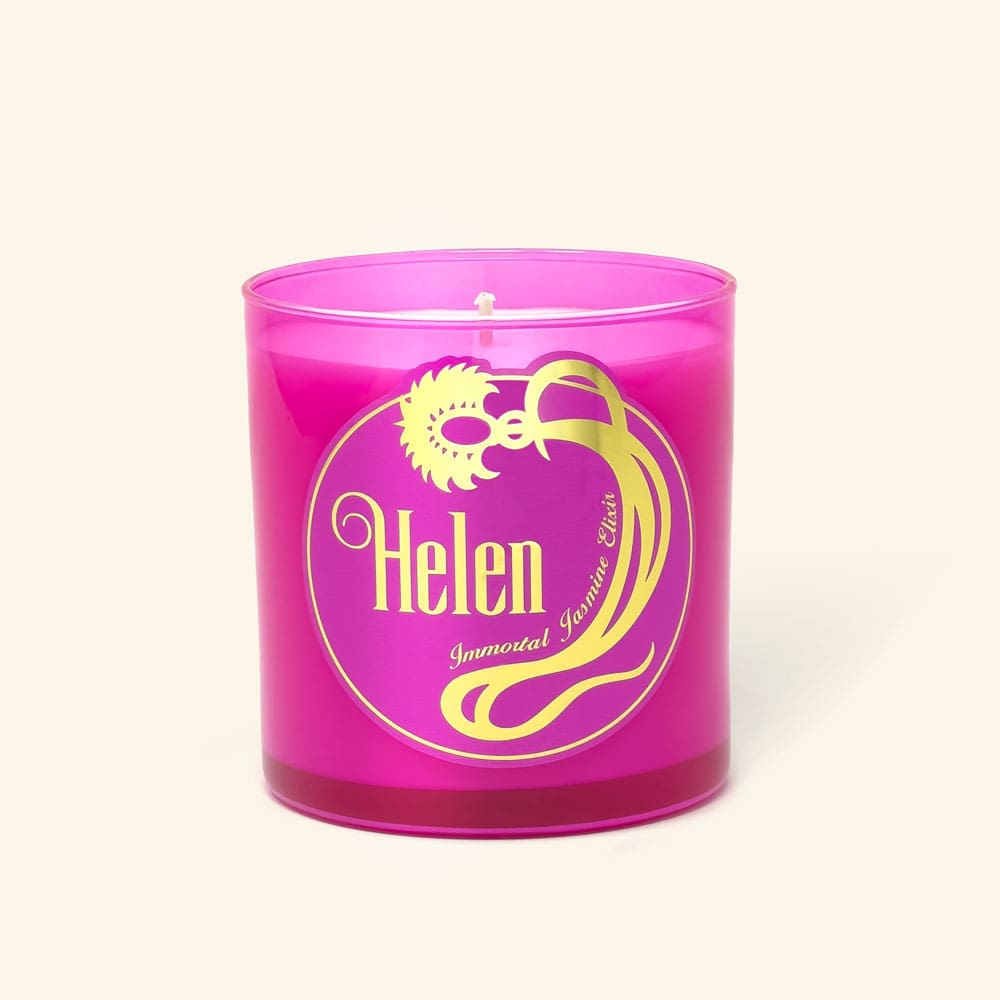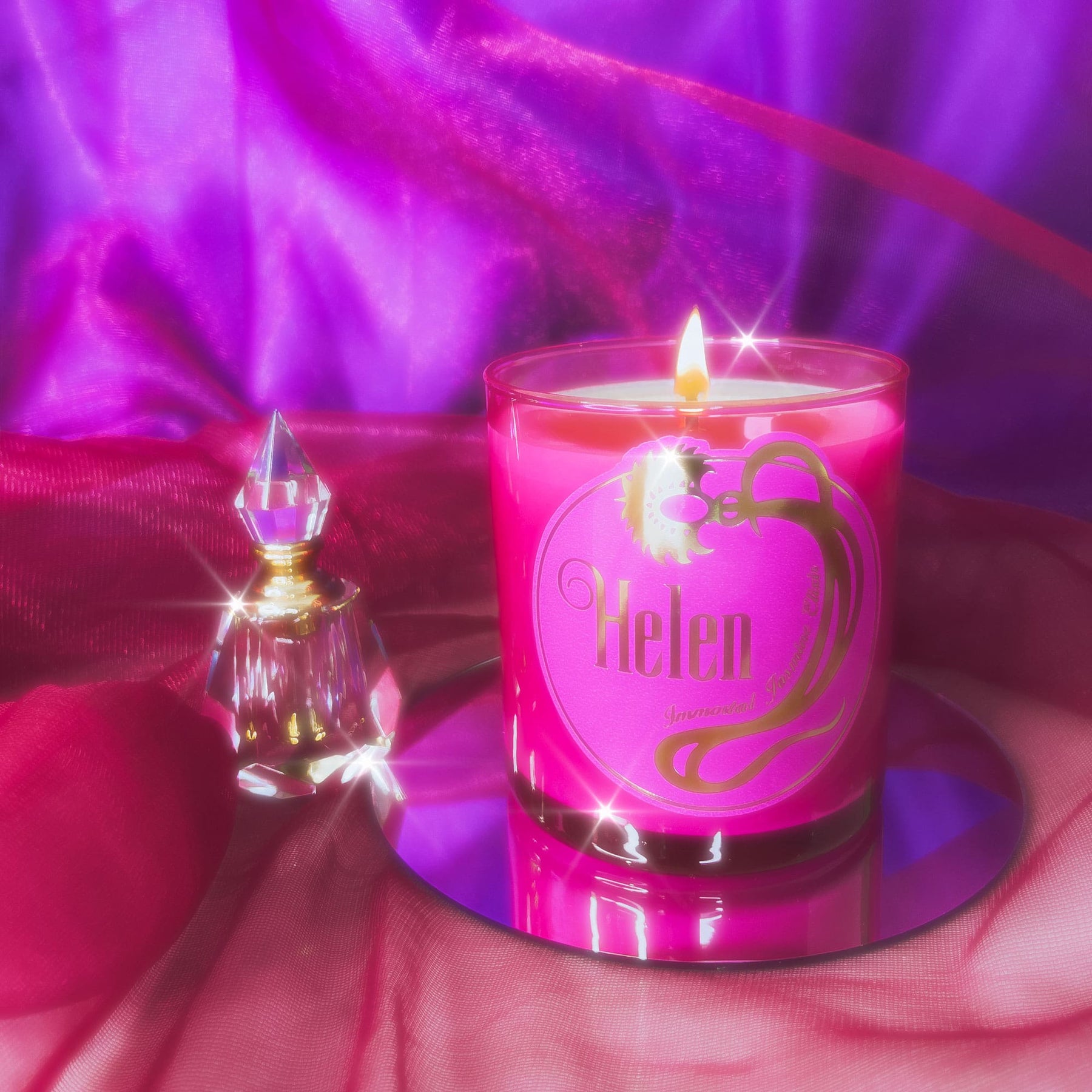 Helen • Immortal Jasmine Elixir Candle
Sweet black cherry mellows tart citron. A desperate sip of night-blooming jasmine. The dark essence of patchouli, transcending time itself. At the finish, a classic duo of amber and bourbon, destined to endure forever.
This candle features a beautiful fuchsia glass vessel that has been decorated to mimic the Potion from the movie. It will change color depending on the lighting and also glows in UV light! 
Top note is the initial impression of the fragrance, middle note is the main body of the scent, and base is its final impression.

Top: Citron, Black Cherry

Middle: Night-Blooming Jasmine

Base: Amber, Patchouli, Bourbon
All of our candles contain a high amount of luxury fragrance oils and are well-balanced to appeal to many palates. Check out the Scent Scale to learn more.

Floral: ◼️◼️◼️◻️◻️
Citrus: ◼️◻️◻️◻️◻️
Fruity: ◼️◼️◻️◻️◻️
Fresh & Clean: ◻️◻️◻️◻️◻️
Woody: ◼️◼️◻️◻️◻️
Sweet: ◼️◼️◻️◻️◻️
Spicy: ◼️◻️◻️◻️◻️
65-hour burn time
10 ounces, 3.5" L x 3.5" W x 3.125" H
100% soy wax, cotton wick
Vegan & cruelty-free
Non-toxic & clean burning
Made in New York
Simply divine!
A perfect blend of citrus, floral, woody, and sweet notes that combine to form a truly enchanting elixir that luxuriates any room in the house.