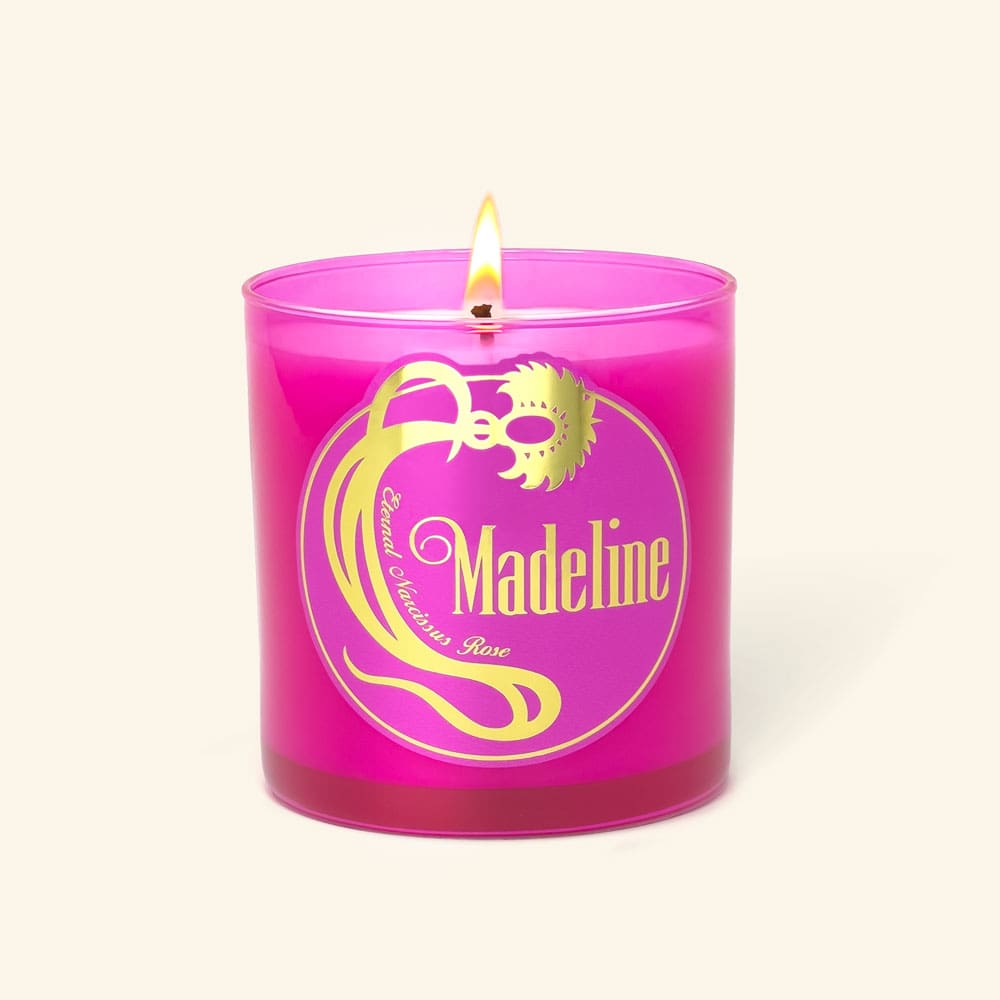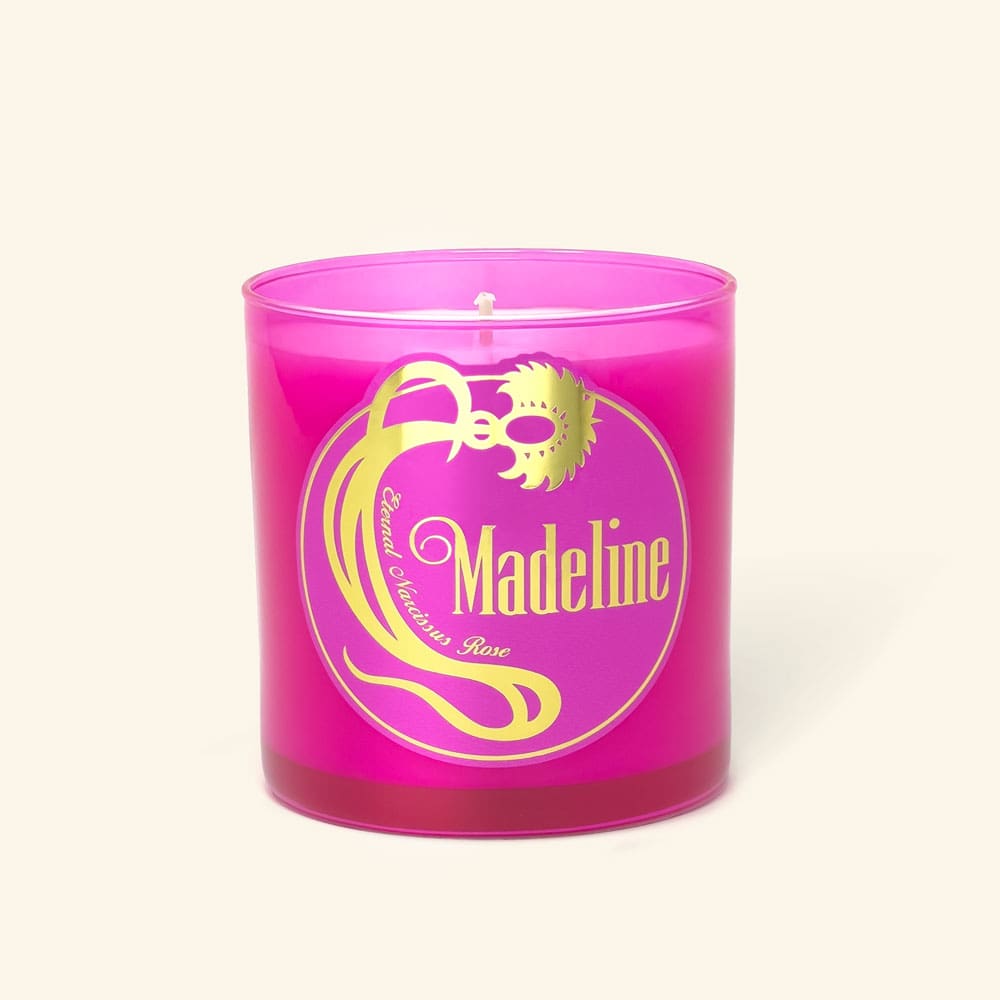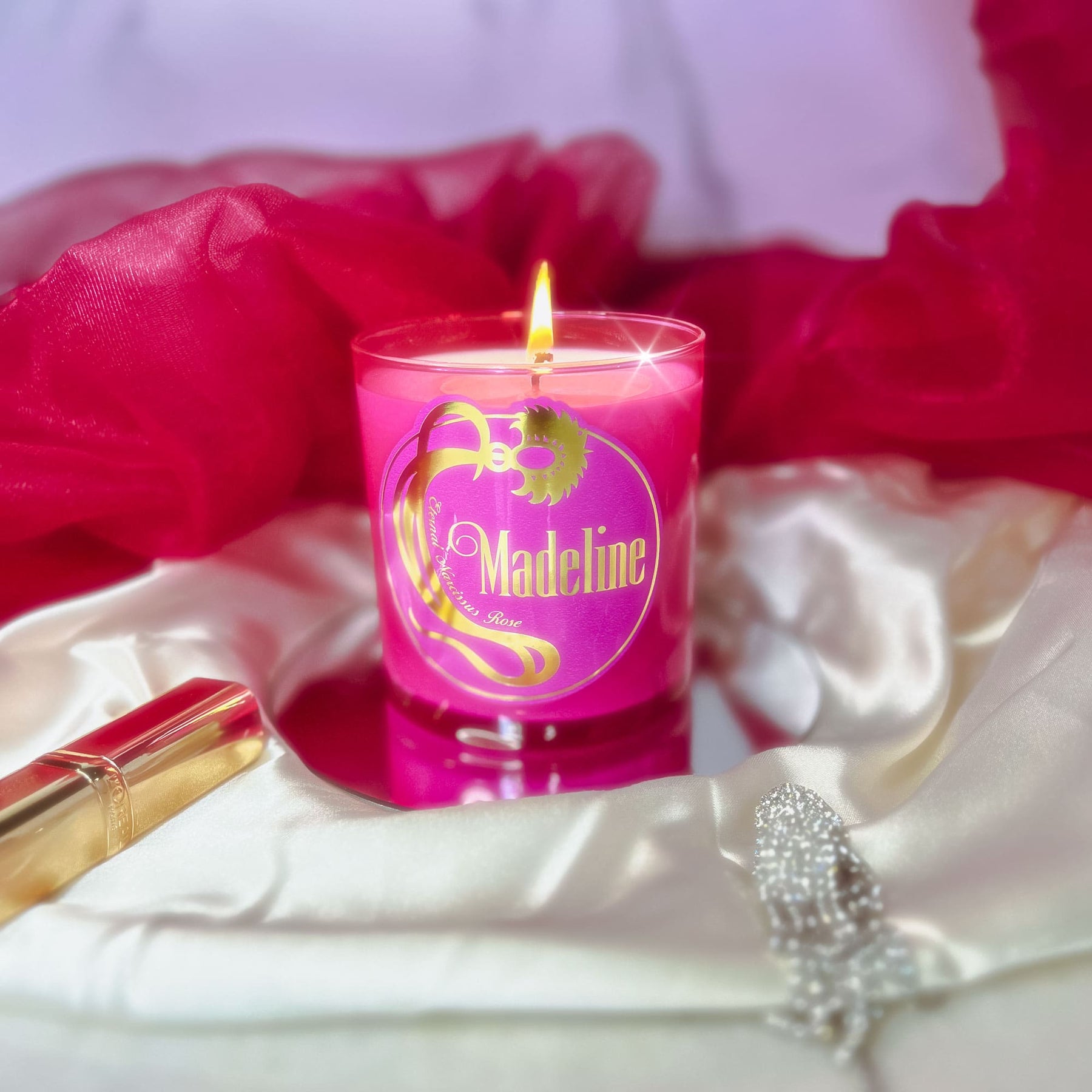 Madeline • Eternal Narcissus Rose Candle
Citrus and mint waltz in dramatic tension. Geranium and jasmine, seduced by an eternal promise. One sip of forbidden rose. Amber and rosewood, bound for eternity. A haunting twist of clove lingers in its eternal flicker.
This candle features a beautiful fuchsia glass vessel that has been decorated to mimic the Potion from the movie. It will change color depending on the lighting and also glows in UV light! 
Top note is the initial impression of the fragrance, middle note is the main body of the scent, and base is its final impression.

Top: Citrus, Mint

Middle: Rose Geranium, Jasmine

Base: Clove, Amber, Sandalwood, Rosewood, Musk
All of our candles contain a high amount of luxury fragrance oils and are well-balanced to appeal to many palates. Check out the Scent Scale to learn more.

Floral: ◼️◼️◼️◼️◻️
Citrus: ◼️◼️◻️◻️◻️
Fruity: ◻️◻️◻️◻️◻️
Fresh & Clean: ◼️◻️◻️◻️◻️
Woody: ◻️◻️◻️◻️◻️
Sweet: ◼️◻️◻️◻️◻️
Spicy: ◼️◻️◻️◻️◻️
65-hour burn time
10 ounces, 3.5" L x 3.5" W x 3.125" H
100% soy wax, cotton wick
Vegan & cruelty-free
Non-toxic & clean burning
Made in New York