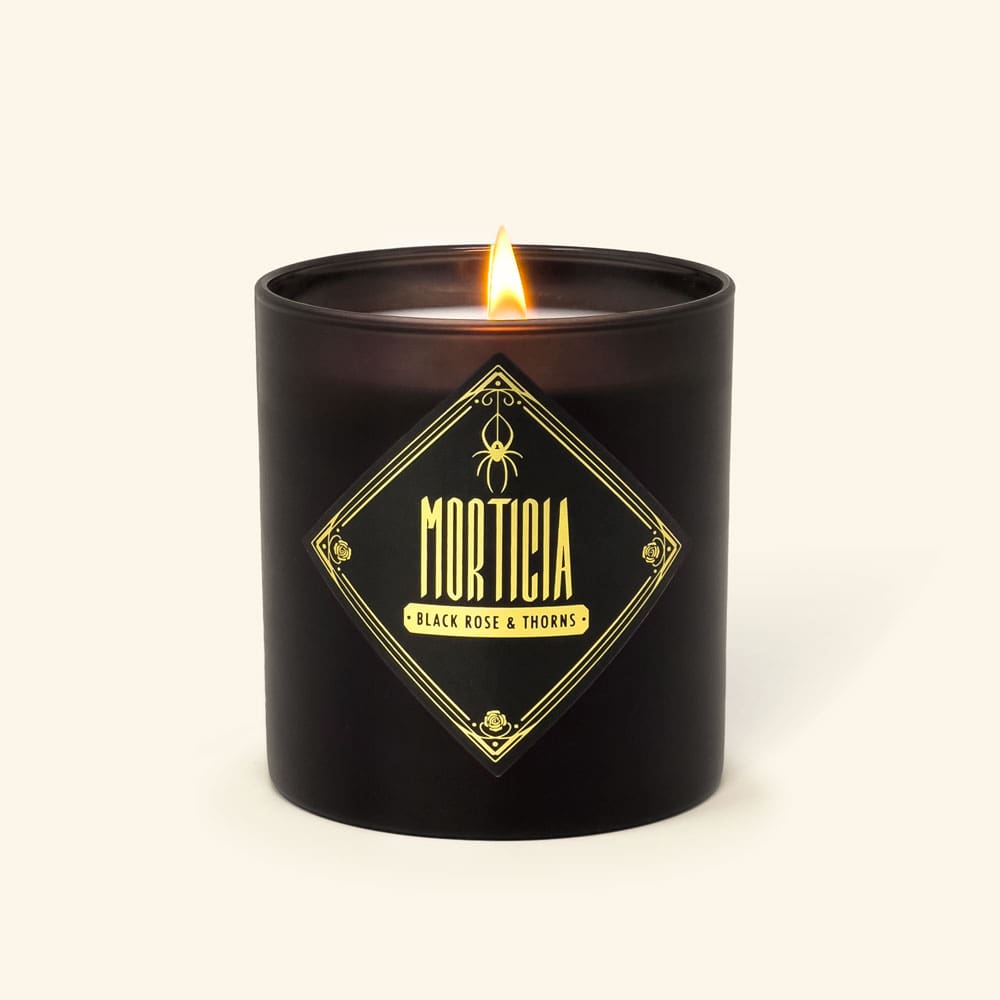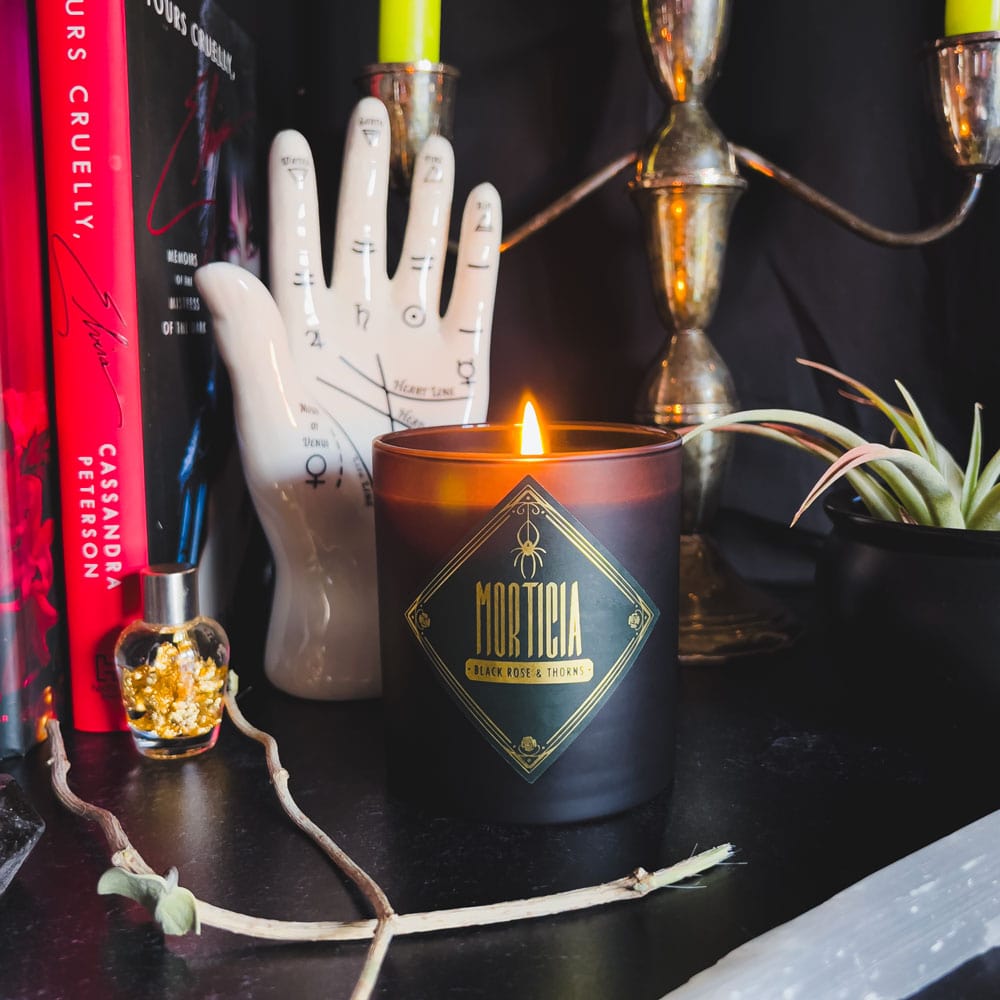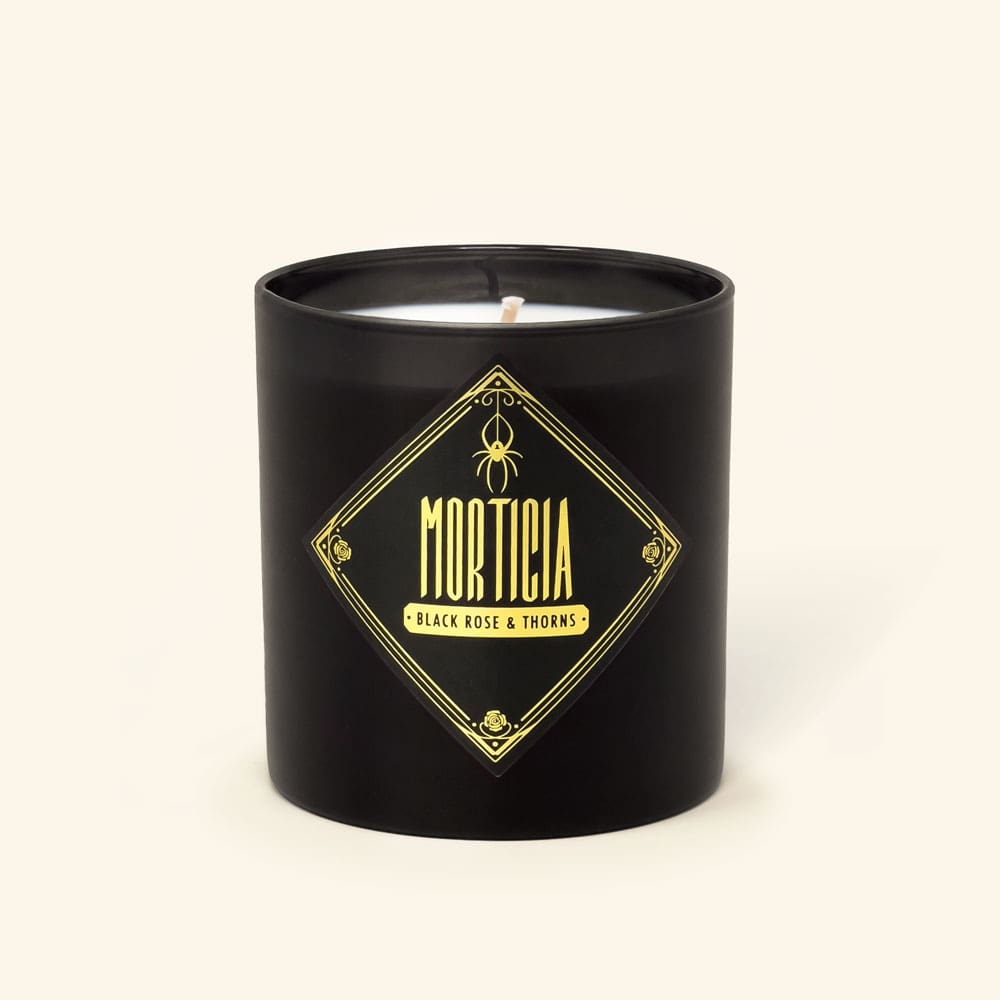 Morticia • Black Rose & Thorns Candle
The velvety perfume of rose petals mingles with plush peony. A sharp bite of mandarin essence. The allure of warm amber and sensual musk draws you closer. Beware the thorns...
This isn't like any other rose scented candle you've smelled before! Uniquely blended rose with a pinch of sweet mandarin and a subtle hint of alluring musk, this candle brings together traditional feminine scents with a modern undercurrent of mystery. You'll have undying love for this unconventional rose candle!
Top note is the initial impression of the fragrance, middle note is the main body of the scent, and base is its final impression.

Top: Dewy Rose Petals, Peony, Mandarin Peel

Middle: Rose Absolute

Base: Amber, Musk
All of our candles contain a high amount of luxury fragrance oils and are well-balanced to appeal to many palates. Check out the Scent Scale to learn more.

Floral: ◼️◼️◼️◼️◻️
Citrus: ◼️◼️◻️◻️◻️
Fruity: ◼️◻️◻️◻️◻️
Fresh & Clean: ◻️◻️◻️◻️◻️
Woody: ◼️◻️◻️◻️◻️
Sweet: ◼️◻️◻️◻️◻️
Spicy: ◻️◻️◻️◻️◻️
50-hour burn time
6.5 ounces , 3.19" L x 3.19" W x 3.54" H
100% soy wax, cotton wick
Vegan & cruelty-free
Non-toxic & clean burning
Made in New York