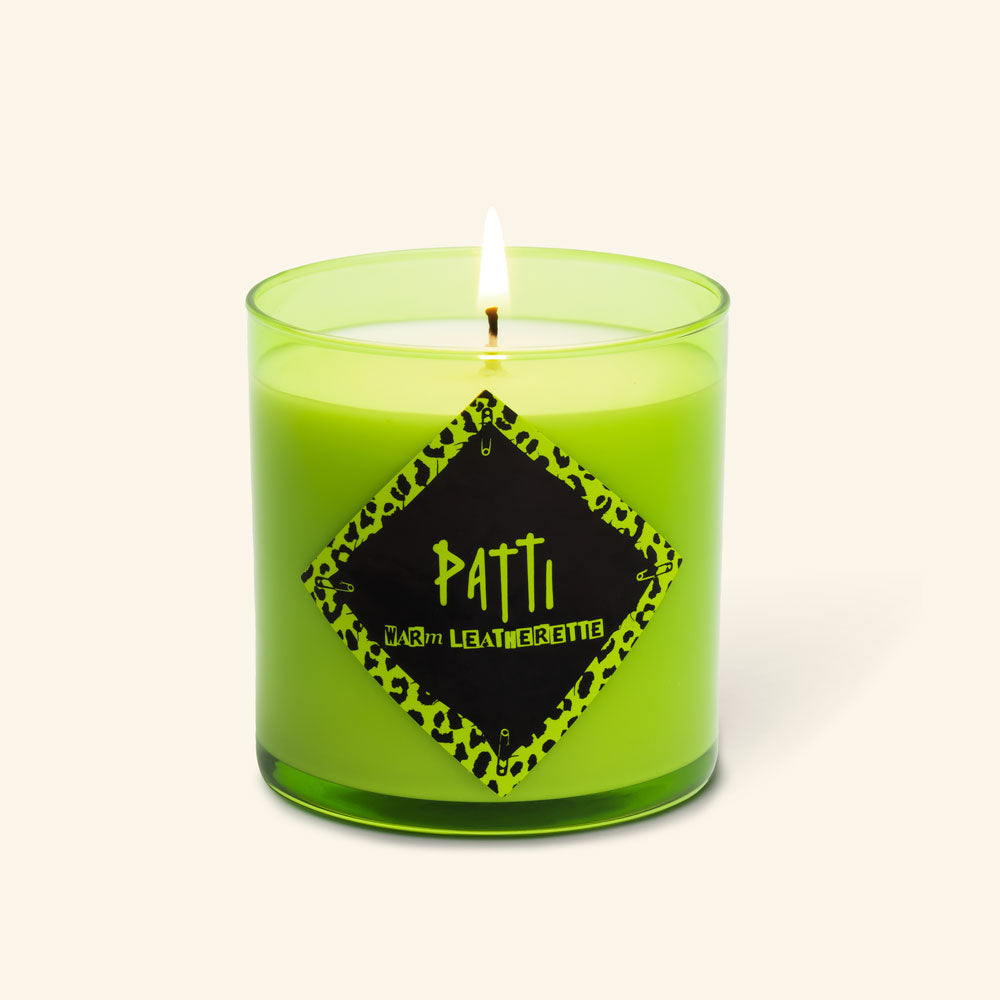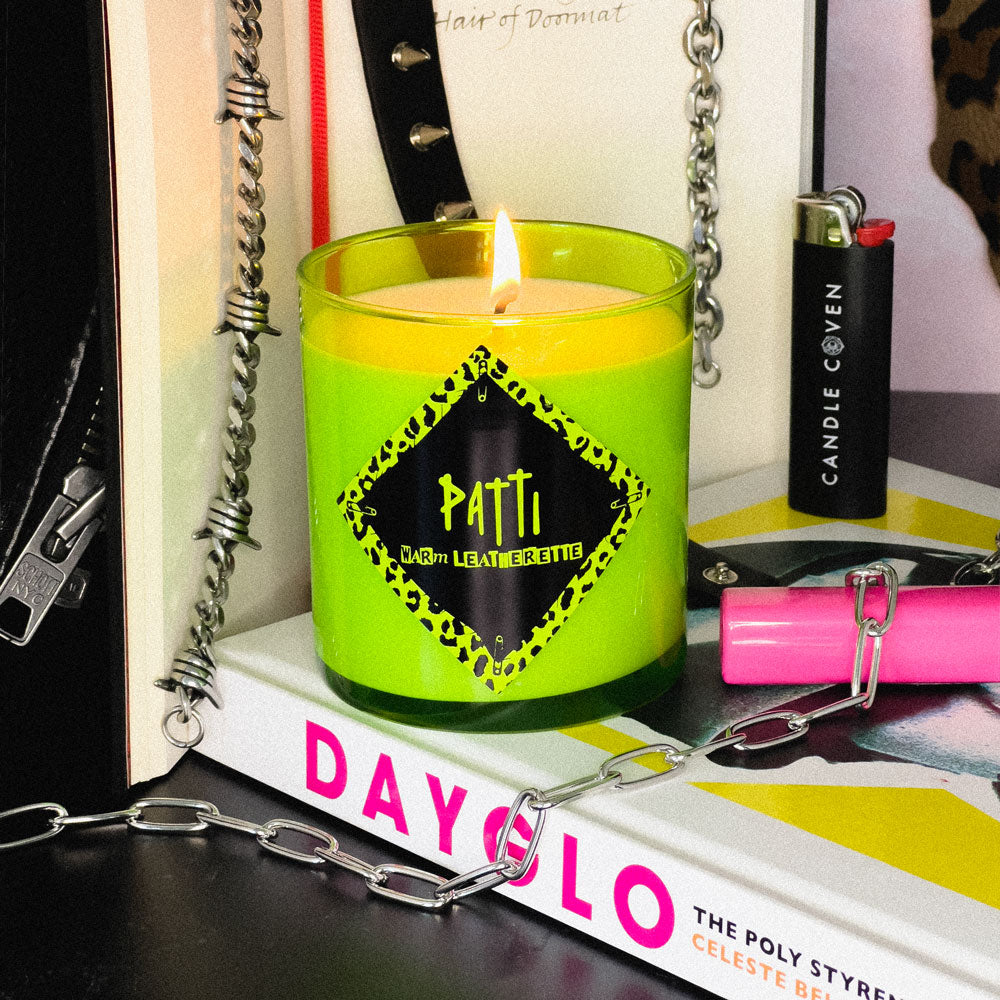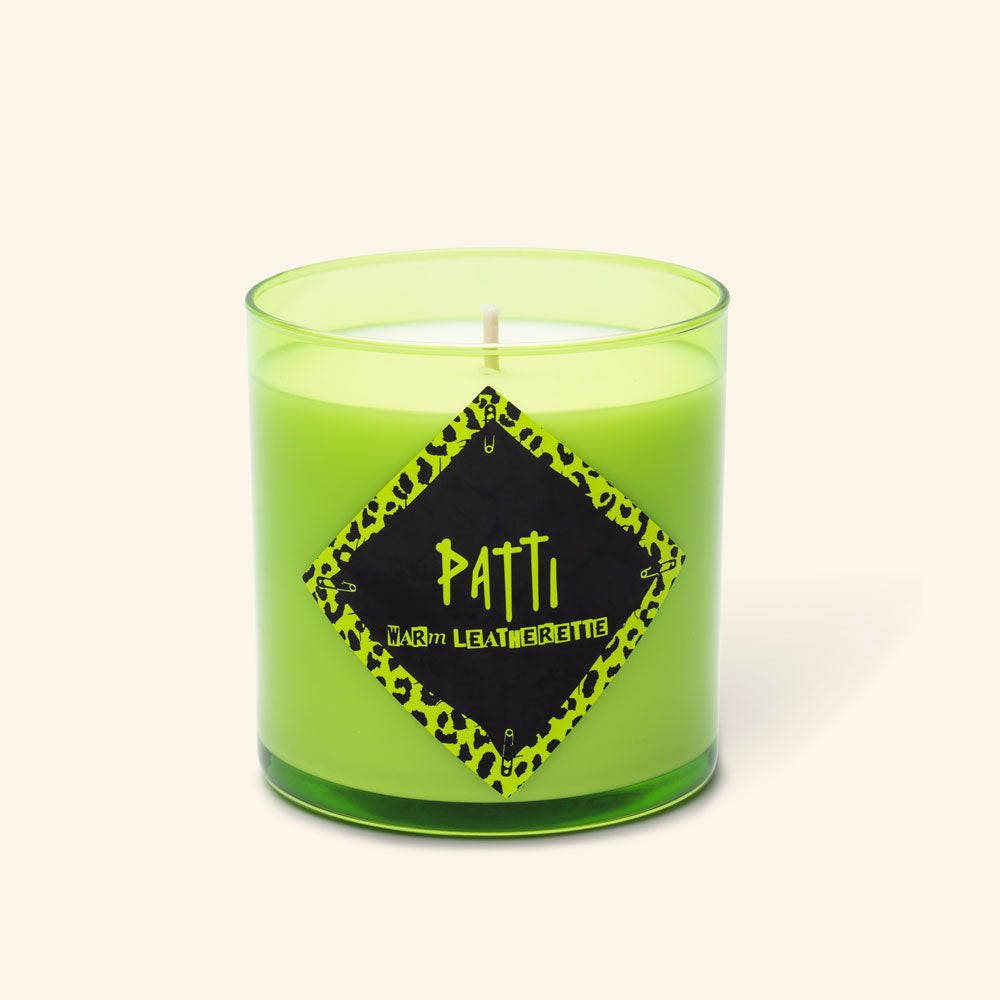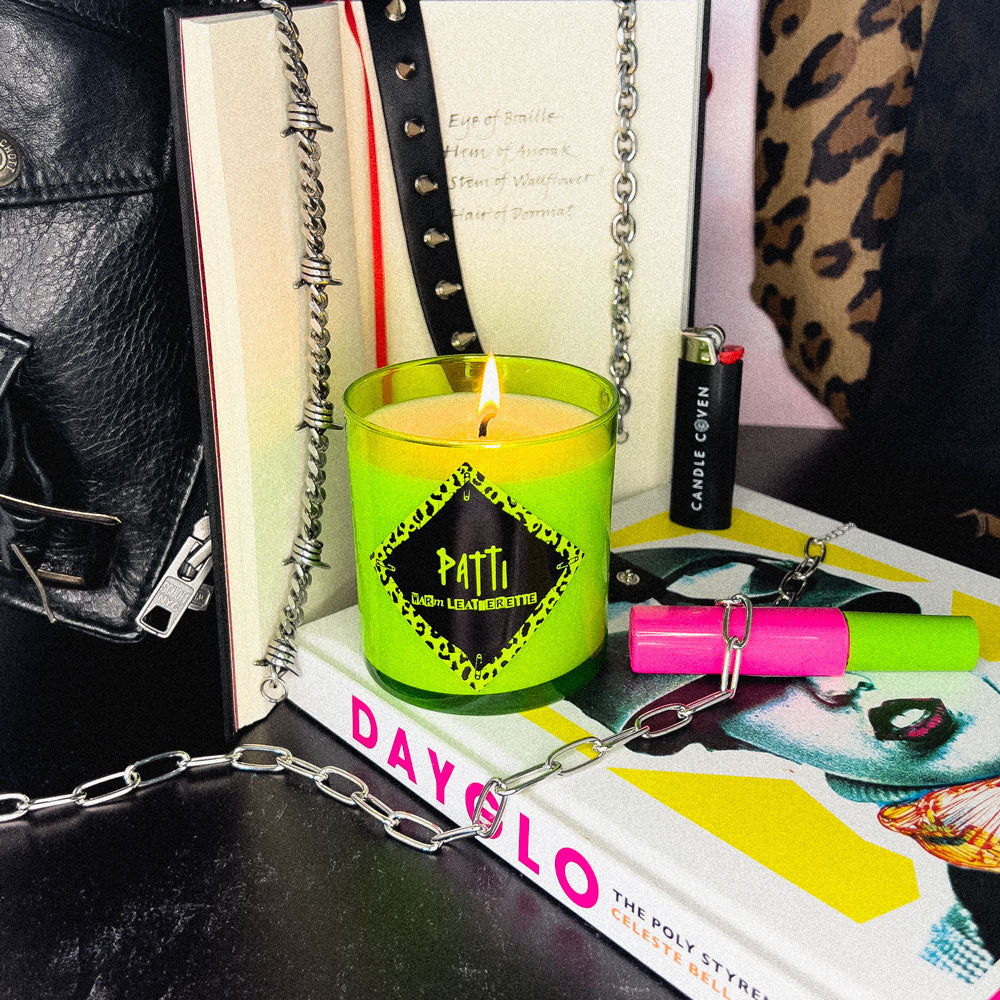 Patti • Warm Leatherette Candle
This is
the intoxicating smoke of sage and eucalyptus.
Swirls of pink jasmine laced with
patchouli and sandalwood.
The familiar crackle of vintage leather
as we ramble through ancient forests,
clothed in oakmoss.
Indulge in the poetic essence of Patti Smith with our candle inspired by her captivating spirit. Patti's Warm Leatherette Candle captures the smoky incense of sage and eucalyptus, swirling with delicate notes of pink jasmine, patchouli, and sandalwood. This candle evokes the familiar crackle of vintage leather as you wander through ancient forests, enveloped in the earthy embrace of oakmoss. Let this intoxicating fragrance fill the air, and feel the poetic energy of Patti Smith ignite within you.
Top note is the initial impression of the fragrance, middle note is the main body of the scent, and base is its final impression.

Top: Eucalyptus, Pink Jasmine

Middle: Sandalwood, Oakmoss, Sage

Base: Leather, Patchouli
All of our candles contain a high amount of luxury fragrance oils and are well-balanced to appeal to many palates. Check out the Scent Scale to learn more.

Floral: ◼️◻️◻️◻️◻️
Citrus: ◻️◻️◻️◻️◻️
Fruity: ◻️◻️◻️◻️◻️
Fresh & Clean: ◻️◻️◻️◻️◻️
Woody: ◼️◼️◼️◼️◻️
Sweet: ◼️◻️◻️◻️◻️
Spicy: ◻️◻️◻️◻️◻️
65-hour burn time
10 ounces, 3.5" L x 3.5" W x 3.125" H
100% soy wax, cotton wick
Vegan & cruelty-free
Non-toxic & clean burning
Made in New York
Great autumn scent
Warm and comforting! Will definitely purchase again. I love lighting it along with Billie or Sarah.
Third time buying
Love this candle! It's so autumnal!
<3
This scent is so warm and inviting!! Can't wait to light it throughout the fall