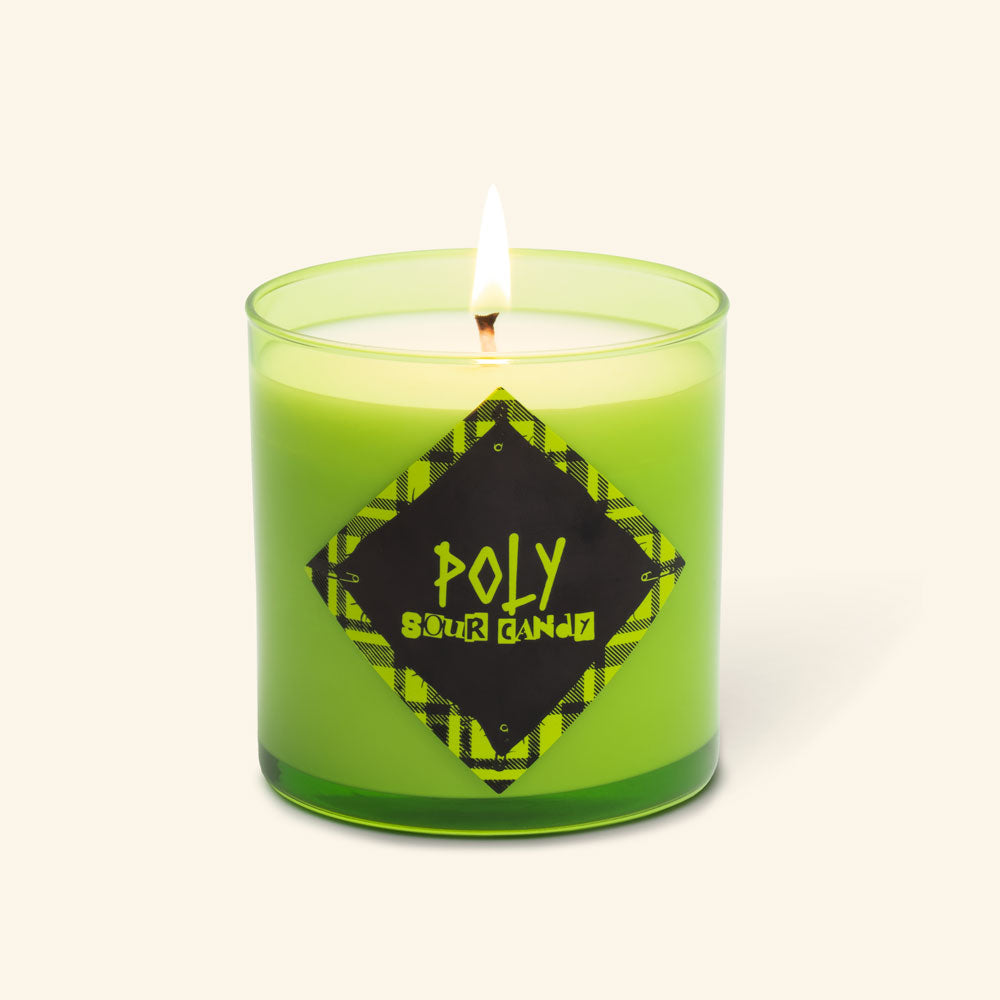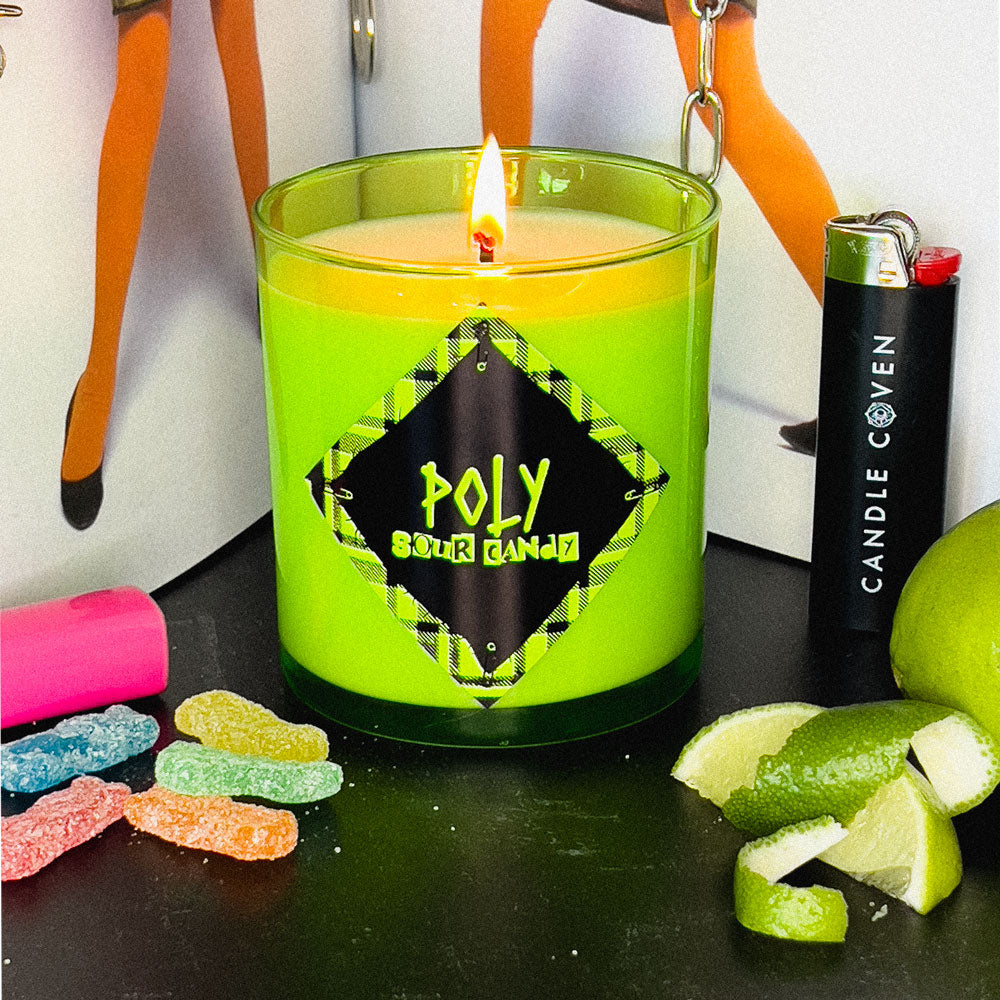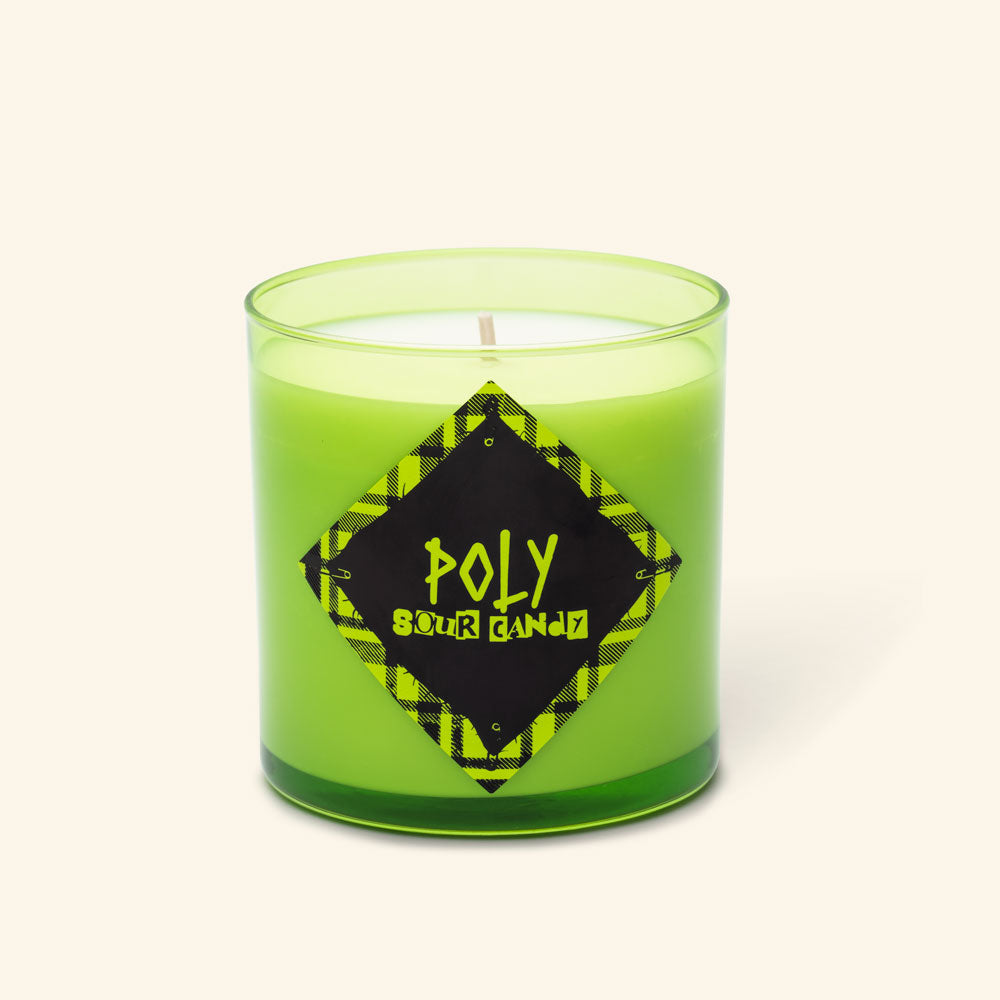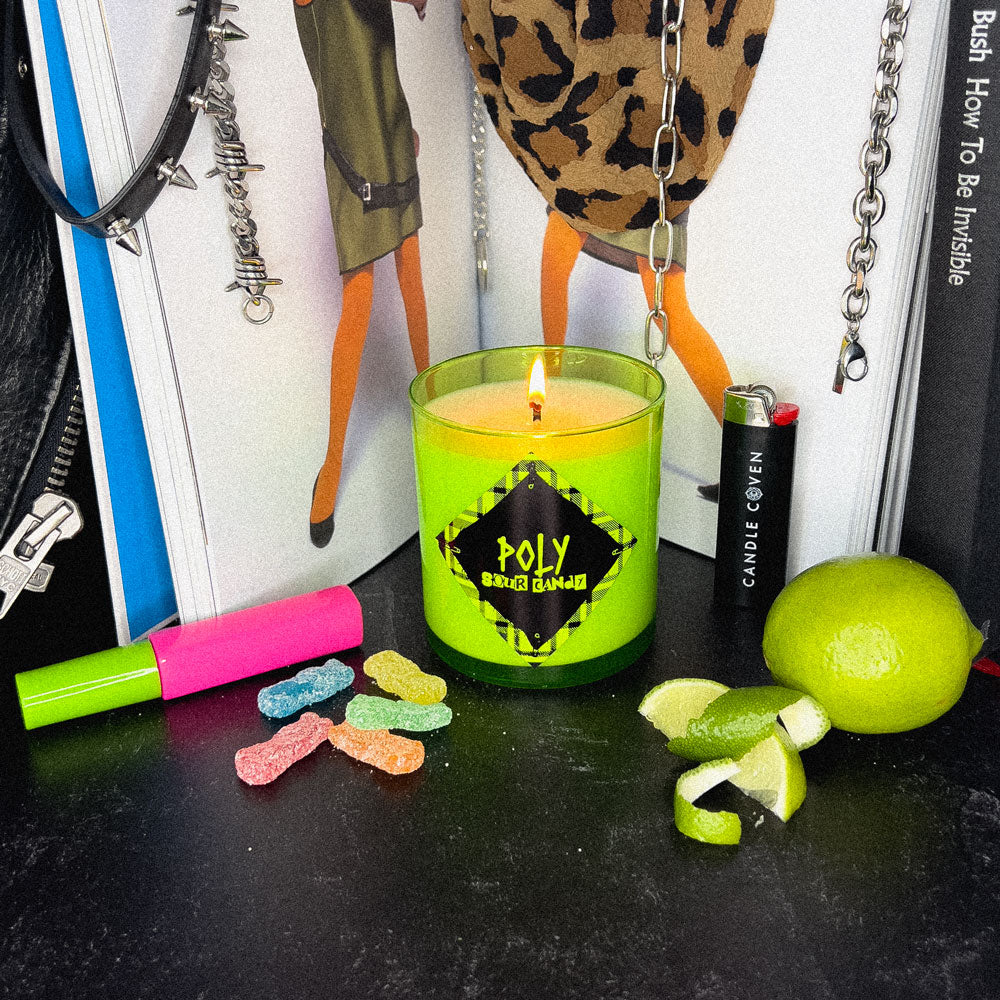 Poly • Sour Candy Candle
Obscene pink peony and rosewater
Razz lemonade turned dayglo
A radical punch of sour lime
"Oh bondage, up yours!"
Immerse yourself in the rebellious spirit of Poly Styrene from X-Ray Spex with our candle inspired by her fierce energy. Poly's Sour Candy Candle captures the essence of her radical persona with an intoxicating burst of pink peony and rosewater, intertwined with a punch of sour lime that will electrify your space. This candle embodies the vibrant and audacious energy of Poly Styrene, inviting you to embrace your authentic self and shout, "Oh bondage, up yours!"
Top note is the initial impression of the fragrance, middle note is the main body of the scent, and base is its final impression.

Top: Raspberry Lemonade, Kaffir Lime Leaves

Middle: Pink Peony

Base: Rosewater
All of our candles contain a high amount of luxury fragrance oils and are well-balanced to appeal to many palates. Check out the Scent Scale to learn more.

Floral: ◼️◼️◼️◻️◻️
Citrus: ◼️◼️◼️◼️◻️
Fruity: ◼️◼️◻️◻️◻️
Fresh & Clean: ◼️◻️◻️◻️◻️
Woody: ◻️◻️◻️◻️◻️
Sweet: ◼️◻️◻️◻️◻️
Spicy: ◻️◻️◻️◻️◻️
50-hour burn time
6.5 ounces, 3.19" L x 3.19" W x 3.54" H
100% soy wax, cotton wick
Vegan & cruelty-free
Non-toxic & clean burning
Made in New York
Top 3 Bijou Candle!
Absolutely love this candle! It's a surprising balance of sweet, citrus, and floral notes that I've never found before. I can't wait to buy more.
LOVE
Don't let sour candy fool you like it did me! Obsessed with this candle and already finished it before I could leave the review. The whole punks collection is better than I even imagined. Don't think, just add to cart!
Sour Candie Delicious
I placed my first order and finally found out what was really up with these candles. They are addictive! Beautiful quality, delivered in a timely manner. I already ordered 2 more Poly~ Sour Candie candles. I can't get enough of this one. Do yourself a favor...place an order! Well worth it.