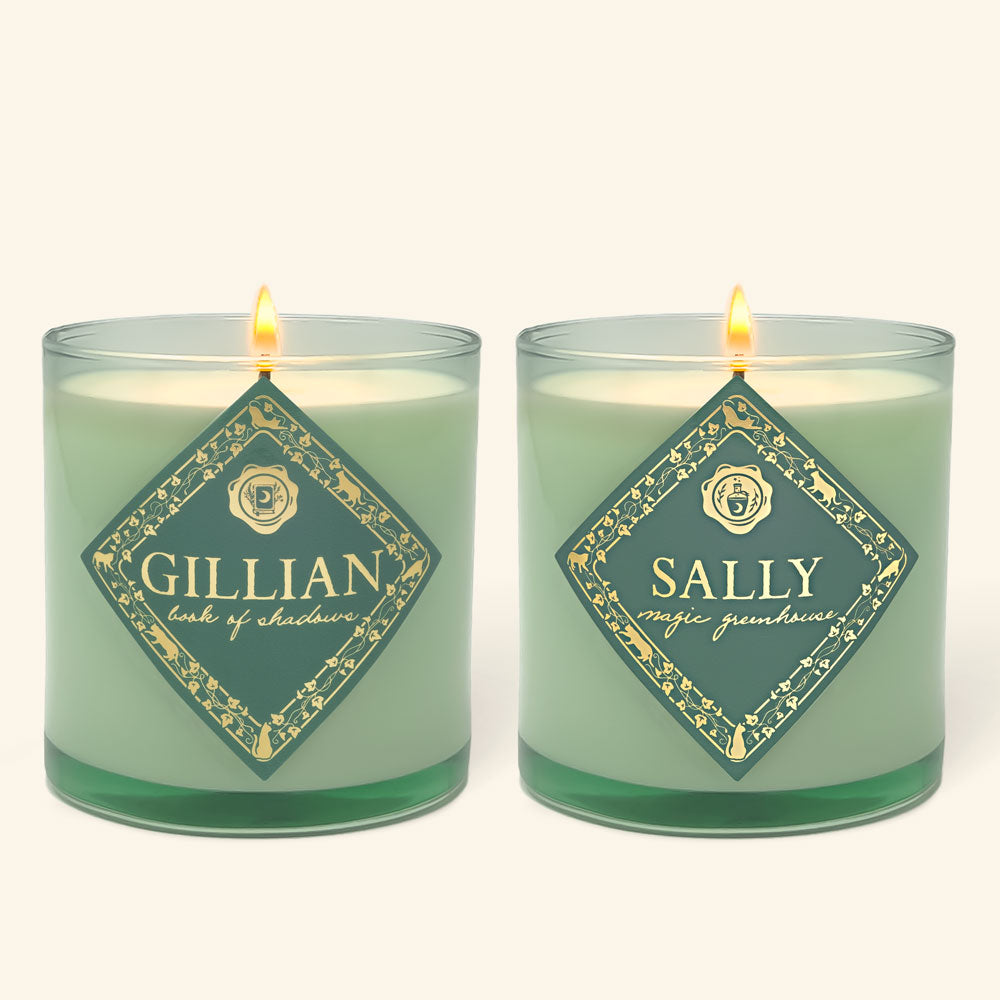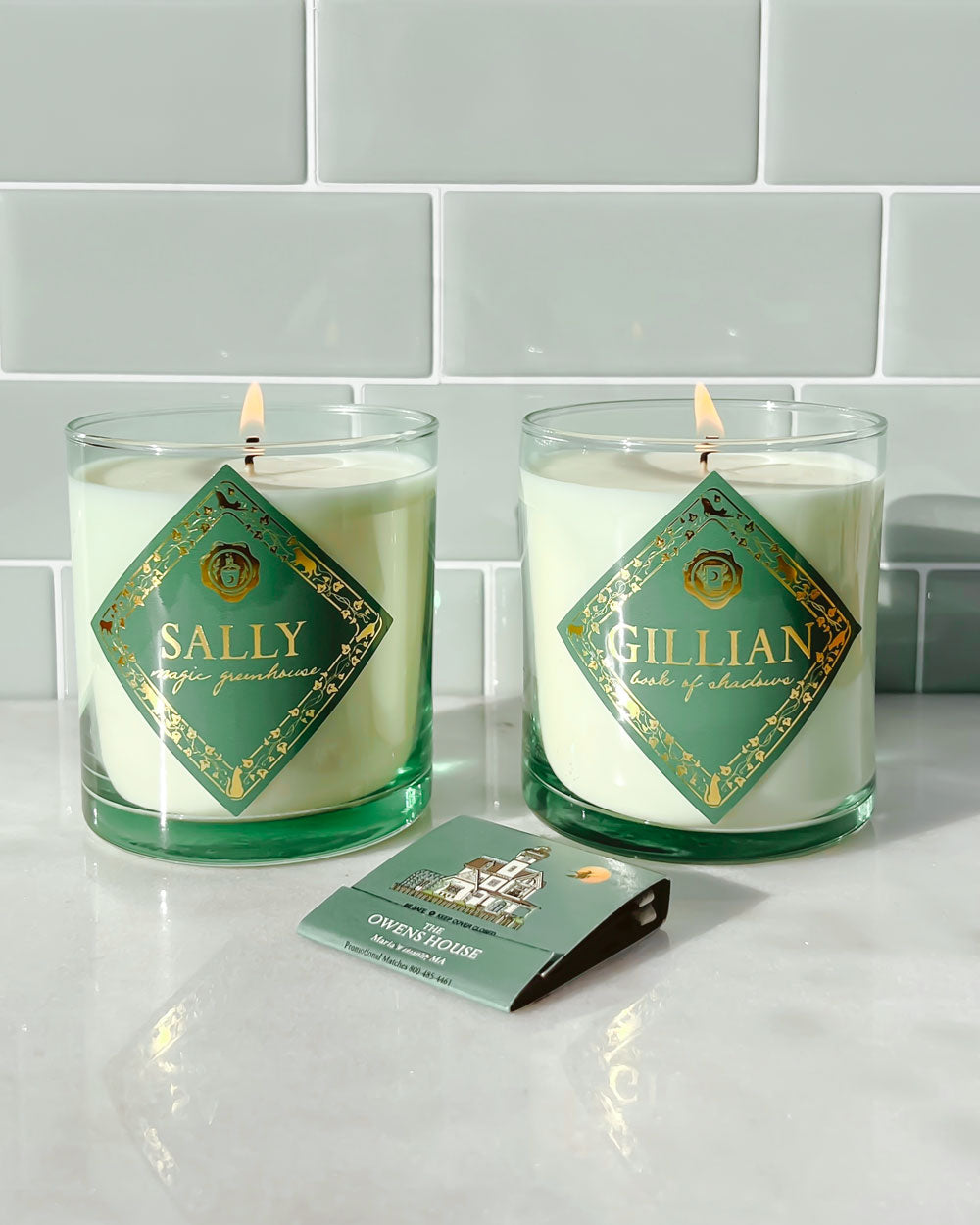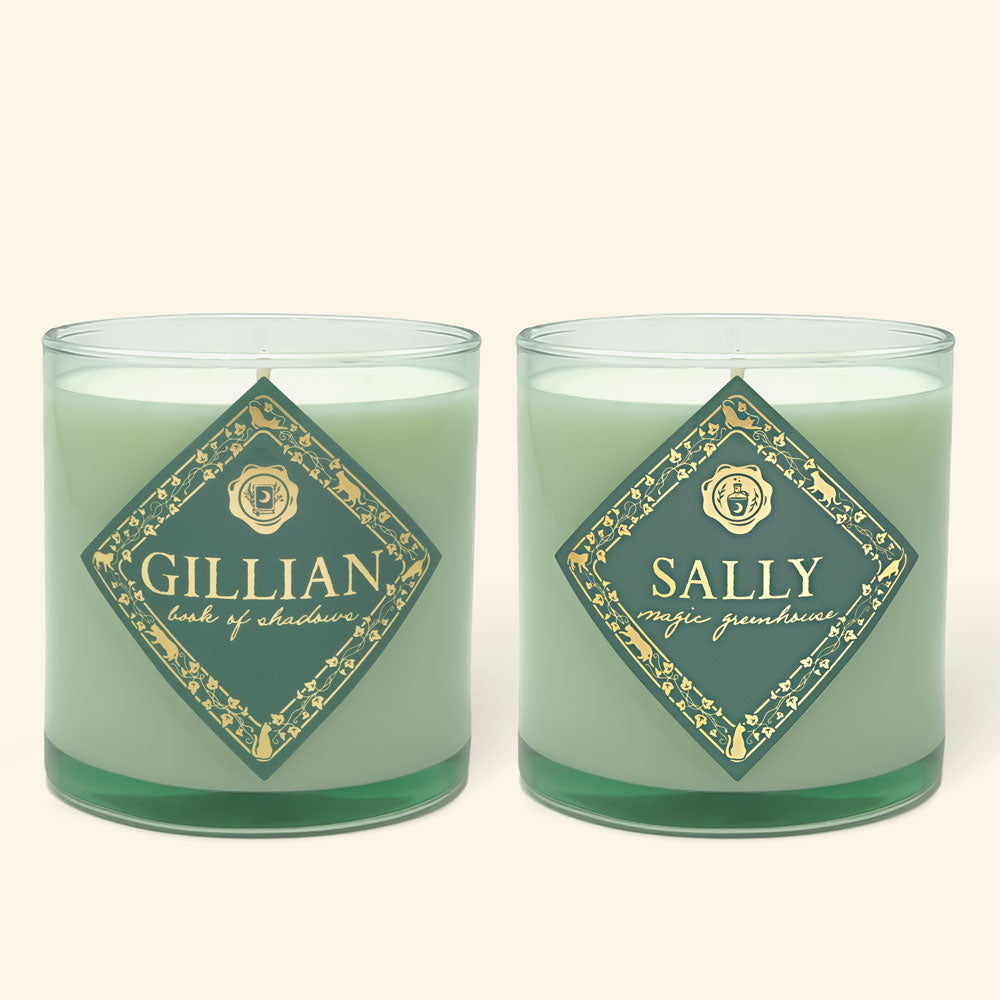 Practical Magic Candle Set
There's a little witch in all of us, that's how we know you're going to adore our Practical Magic inspired candle set. These scents will whisk you away to a world of vintage leather books, supernatural greenery, and love spells. It's impossible not to fall for these long lasting soy wax candles just like you fell for the Owens sisters.

Sally • Magic Greenhouse
Fresh eucalyptus and soothing lavender waft through sun dappled leaves. A warming brew of cardamom and vanilla seemingly stirs itself. Petals of lily, leaves of fig, and a cozy cashmere hug - a true love spell.
Gillian • Book of Shadows
Pressed flowers and papyrus bound together in sweet and spicy vintage leather. Each page perfumed with magic – patchouli, jasmine, and warm amber. The wood stove crackles, an enchanting brew bubbles, and a black cat curls up at your feet.
Magical!
Beautiful scents!! Remind me so much of Sally & Gillian.
Love this combo
I love this candle set! Sally is the perfect clean, spring scent; and Gillian is moody and sensuous - similar to Stevie. Highly recommend both!