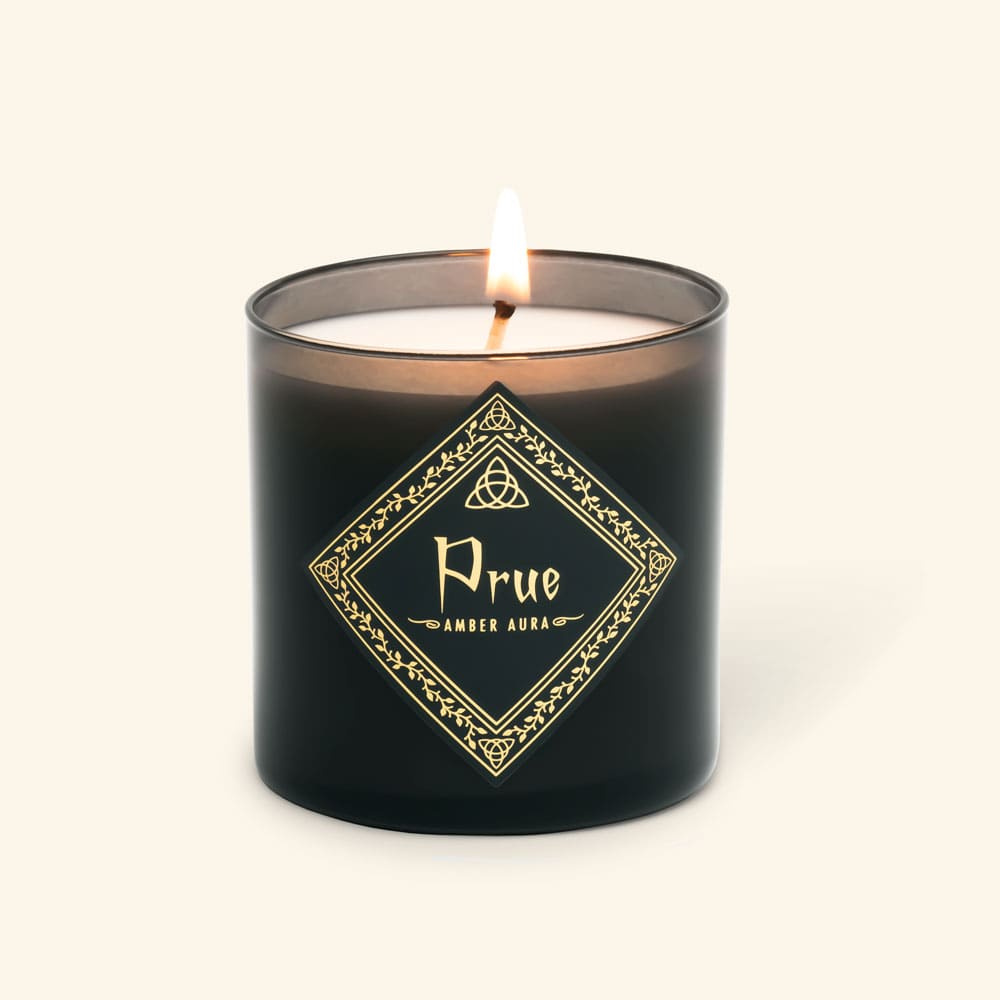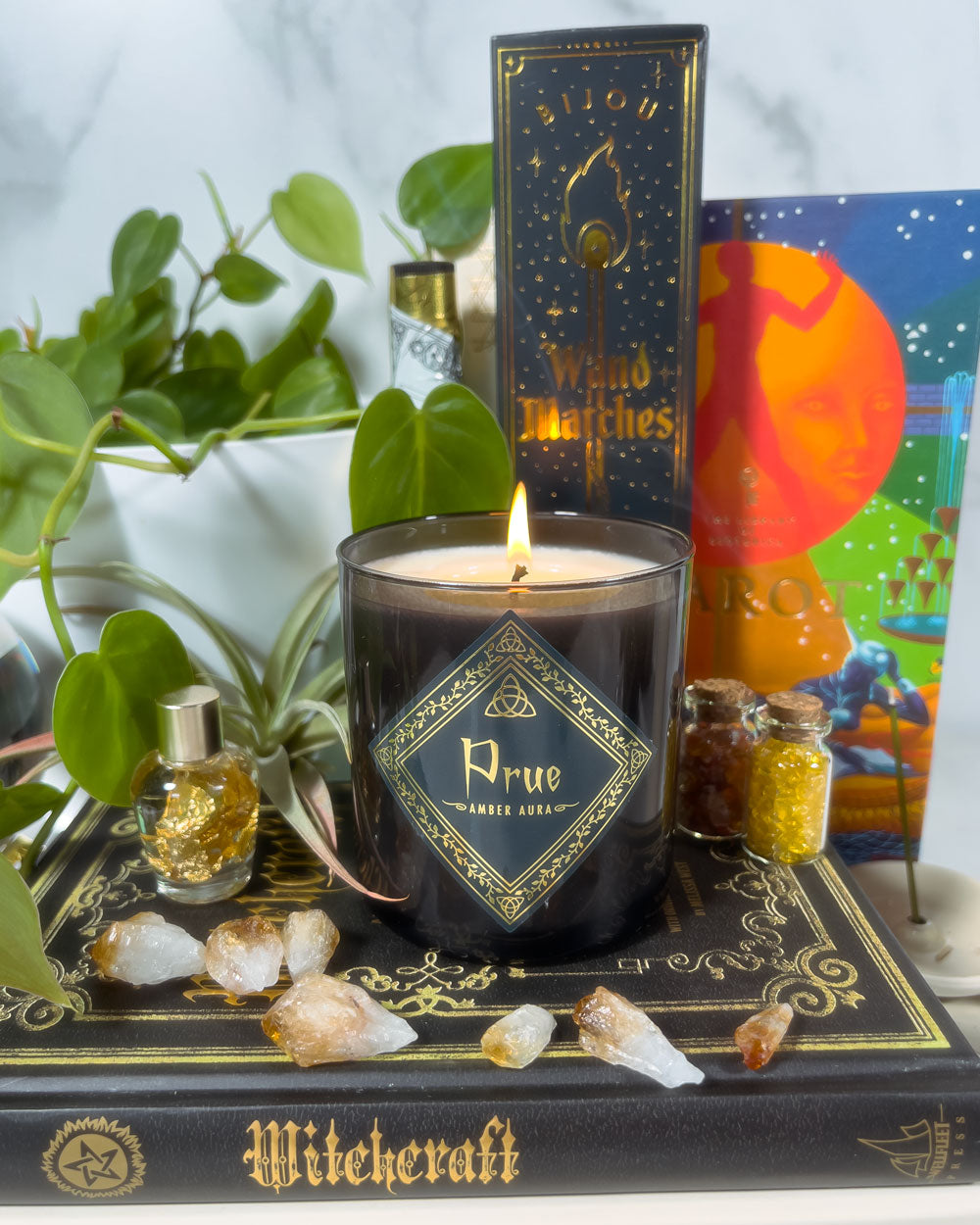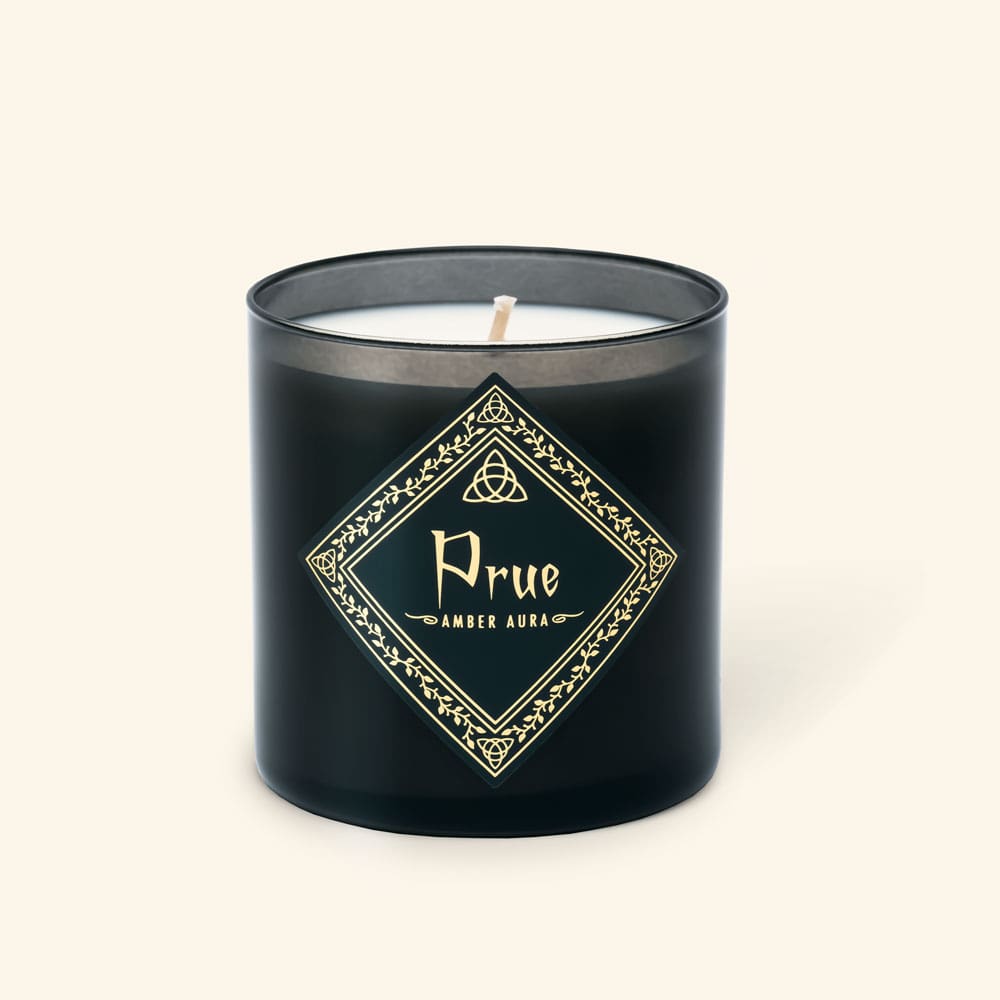 Prue • Amber Aura Candle
Citrus, release your ancient powers
Ylang ylang, jasmine, and orchid flowers
Crystalline salt of air, sand, and sea
Amber and patchouli will set us free
Our amber candle is infused with a citrusy, floral layer of jasmine and ylang ylang paired with undertones of earthy amber, patchouli, and musk. This uniquely blended amber candle scent will leave you feeling reenergized and refreshed.
Top note is the initial impression of the fragrance, middle note is the main body of the scent, and base is its final impression.

Top: Orange Blossom, Sea Salt

Middle: Jasmine, Orchid, Ylang Ylang

Base: Amber, Patchouli, Musk
All of our candles contain a high amount of luxury fragrance oils and are well-balanced to appeal to many palates. Check out the Scent Scale to learn more.

Floral: ◼️◼️◻️◻️◻️
Citrus: ◼️◼️◼️◻️◻️
Fruity: ◻️◻️◻️◻️◻️
Fresh & Clean: ◼️◻️◻️◻️◻️
Woody: ◼️◼️◻️◻️◻️
Sweet: ◼️◻️◻️◻️◻️
Spicy: ◻️◻️◻️◻️◻️
65-hour burn time
10 ounces, 3.5" L x 3.5" W x 3.125" H
100% soy wax, cotton wick
Vegan & cruelty-free
Non-toxic & clean burning
Made in New York
Guilty! Prue💜
When I originally bought the Charmed collection, I ranked Prue last but I was so wrong! I felt so guilty I bought another one…but just Prue. It smells great unlit and lit. Musky, yet floral. So good. My sons even like it.
Wasn't sure if I would like this. So glad I tried it!
I wasn't sure if I would like this candle as I am very picky but I find I love everything from Bijou so why not‽ I can't really put my finger on what I smell (my nose can be weird) but this smells almost like candy to me. A little fruity/a little floral. It's a lovely smell. It's not the strongest but not the weakest from Bijou either. It is quite pleasant and I'm excited to burn it for Spring. I love that I get a whiff even when it's cold.
I ❤️ Prue
I'm so glad I bought two of these candles. The scent flashes me back to the late 90's and my favorite incense sticks. Definite New Age bookstore vibes. I can't get enough! I'm in love with these candles!