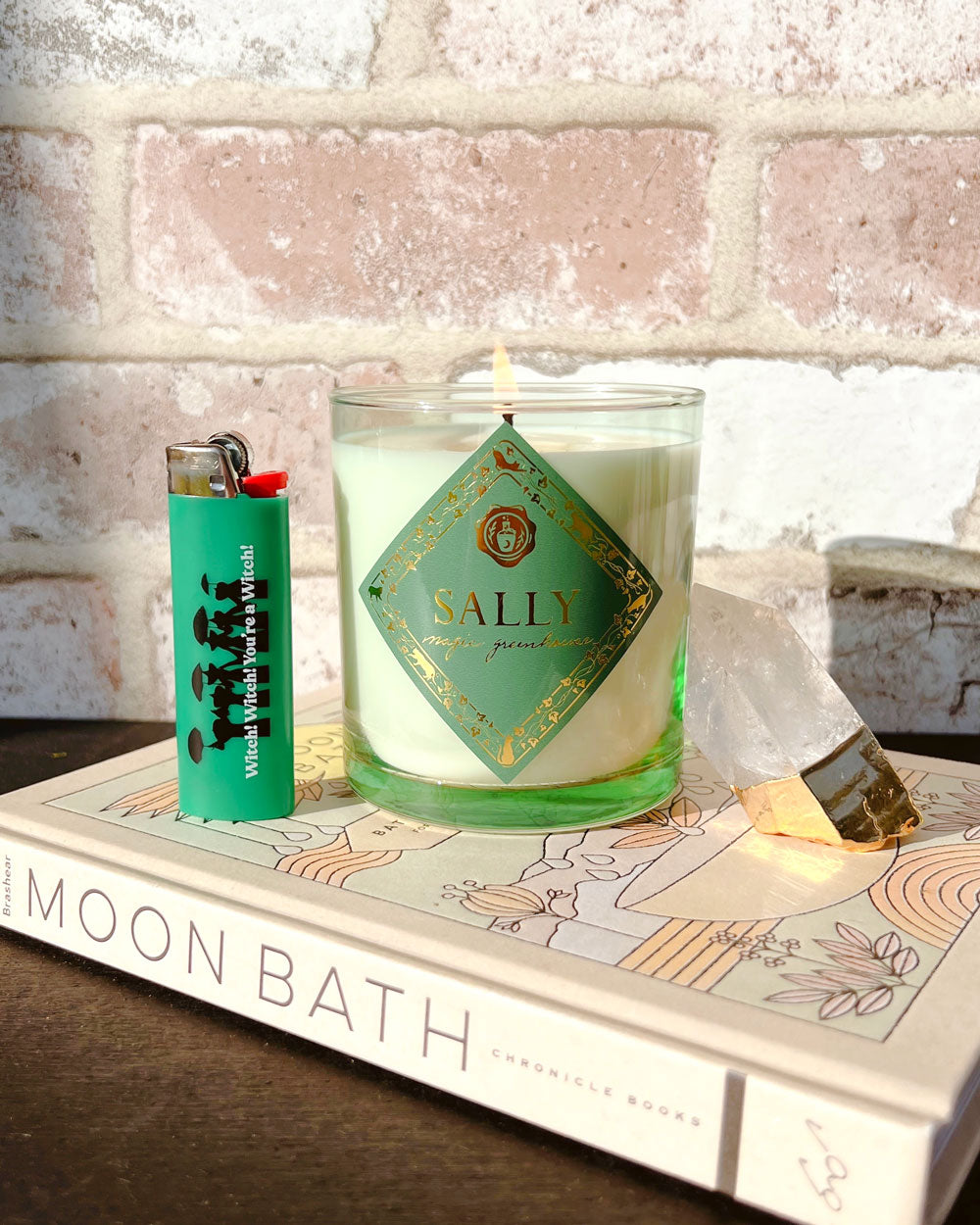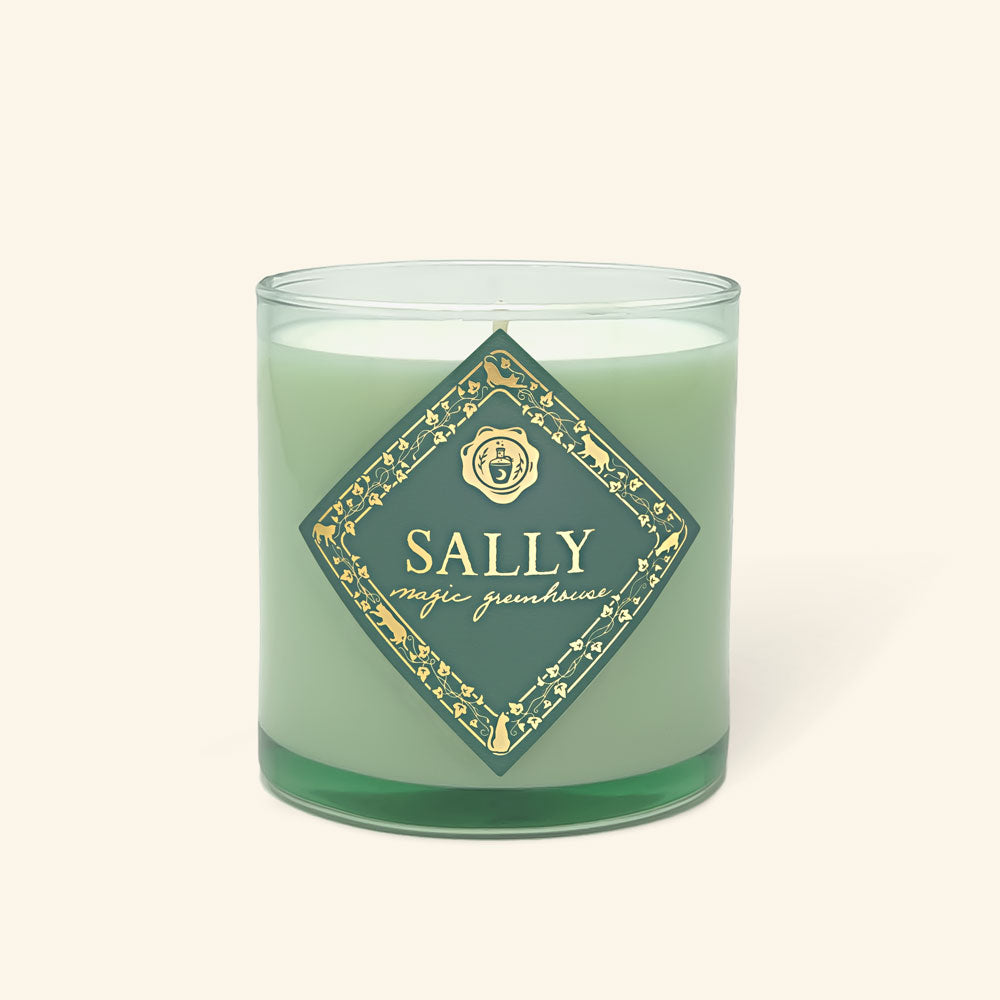 Sally • Magic Greenhouse Candle
Fresh eucalyptus and soothing lavender waft through sun dappled leaves. A warming brew of cardamom and vanilla seemingly stirs itself. Petals of lily, leaves of fig, and a cozy cashmere hug - a true love spell.

You'll fall in love with this eucalyptus and lavender candle, but don't worry, you won't die… Inspired by one of our favorite Owens sisters, this magical blend of lemon and fig leaf will grow on you just like the magical plants in the greenhouse.
Top note is the initial impression of the fragrance, middle note is the main body of the scent, and base is its final impression.

Top: Eucalyptus, Lavender, Lemon

Middle: Fig Leaf, Cashmere, Lily

Base: Sandalwood, Cardamom, Vanilla, Musk
All of our candles contain a high amount of luxury fragrance oils and are well-balanced to appeal to many palates. Check out the Scent Scale below to learn more.

Floral: ◼️◼️◻️◻️◻️
Citrus: ◼️◻️◻️◻️◻️
Fruity: ◼️◻️◻️◻️◻️
Fresh & Clean: ◼️◻️◻️◻️◻️
Woody: ◼️◼️◼️◻️◻️
Sweet: ◼️◻️◻️◻️◻️
Spicy: ◼️◼️◻️◻️◻️
65-hour burn time
10 ounces, 3.5" L x 3.5" W x 3.125" H
100% soy wax, cotton wick
Vegan & cruelty-free
Non-toxic & clean burning
Made in New York
Beautiful Botanical!
Bought this candle as a gift but still smells so good right out of the box. Such a great balance of warm AND green fresh scents.
So fresh!
I previously bought the Gillian candle, which is very musky and sexy, and the Sally candle is the perfect, fresh counterpart!!
dreamyyy
lowkey and lovely just like sally 😊💚