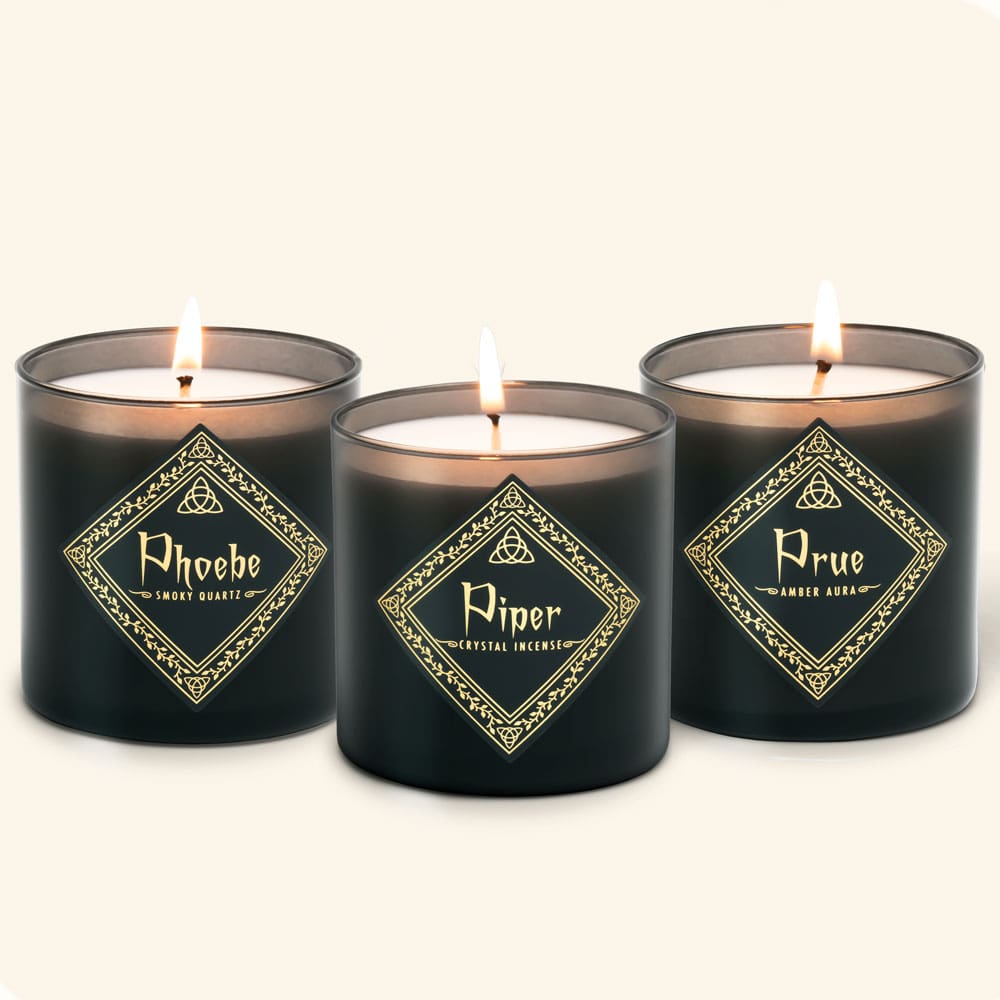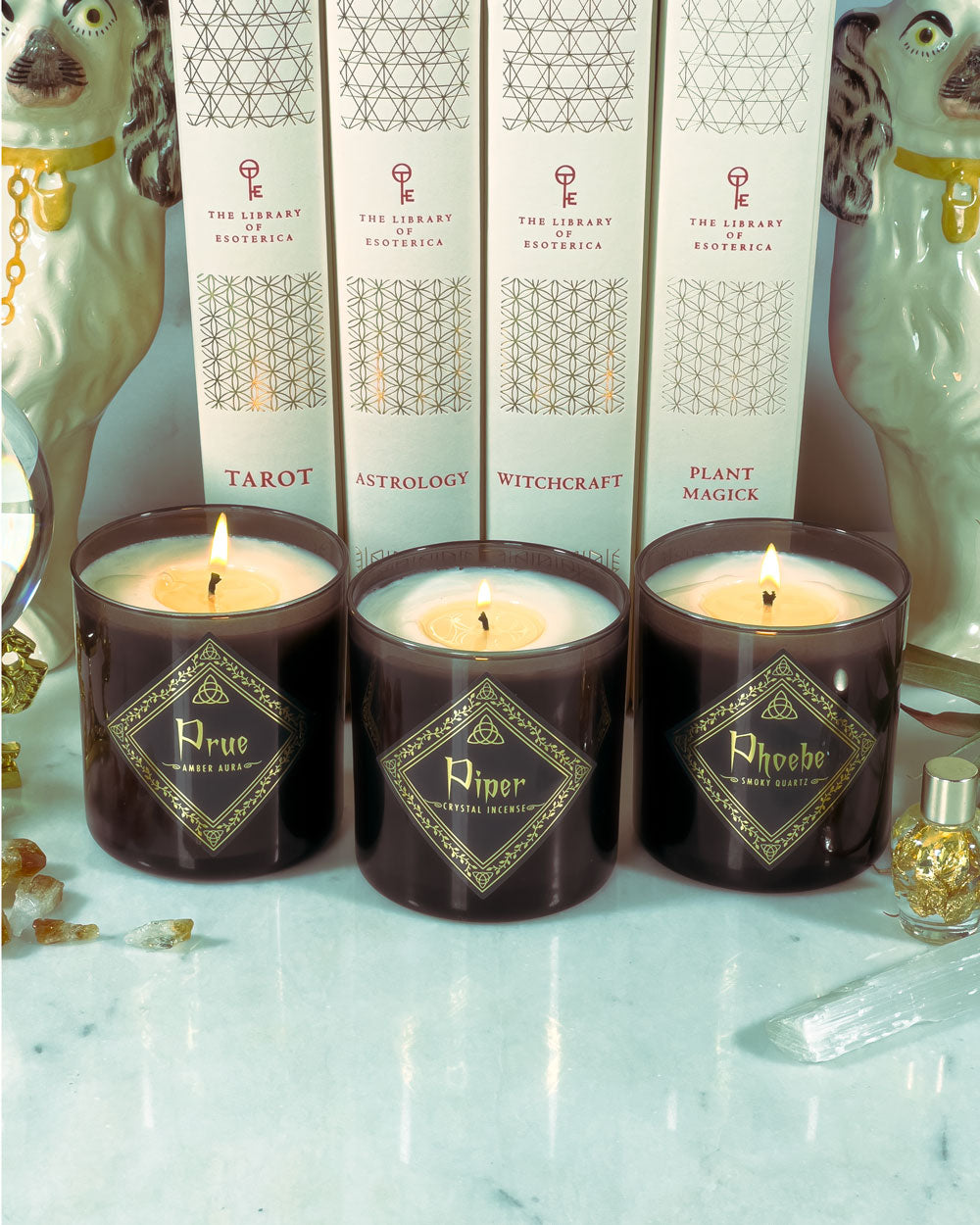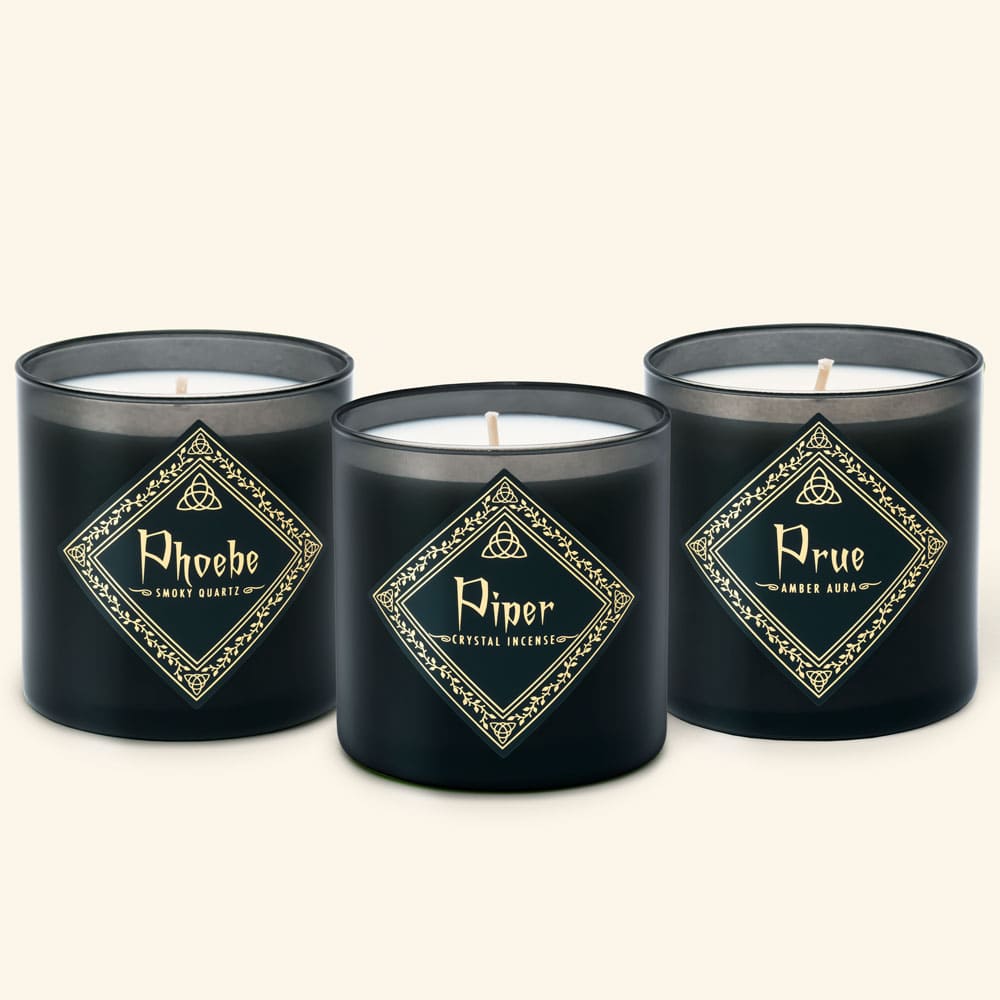 The Charmed Candle Set
Fill your space with the Power of Three with our long lasting candle set. Inspired by Prue, Piper, and Phoebe, our three scents are strong enough to enjoy alone but work together in collaboration just like the Halliwell sisters. Enjoy our amber aura, crystal incense, and smoky quartz scented candles, to help keep demons at bay. 
Prue • Amber Aura
Citrus, release your ancient powers
Ylang ylang, jasmine, and orchid flowers
Crystalline salt of air, sand, and sea
Amber and patchouli will set us free
Piper • Crystal Incense
Orange blossom and jasmine rise
Sweet amber and saffron fill the skies
Oakmoss and cedar intertwined
All that you seek, you shall find
Phoebe • Smoky Quartz
Chestnut and embers, a witch's fire
Clove and anise invoke desire
Coriander and musk from powers above
A spark within that turns to love
Pleasantly surprised ✨
I hadn't bought a new set since my Sally & Gillian… so it was time for a new one. I was so pleasantly surprised! Ranking order: Piper, Phoebe, Prue - and even better all together. If you close your eyes, you might think you're in a witchy apothecary.
Magical!
I have loved all the candles I've ordered from this company. It's fun seeing what new candles are going to come out, I love my house smelling like a metaphysical bookshop!
LOVE
Absolutely love this set! I'm so thrilled with the quality of these candles, the packaging, and the smell!