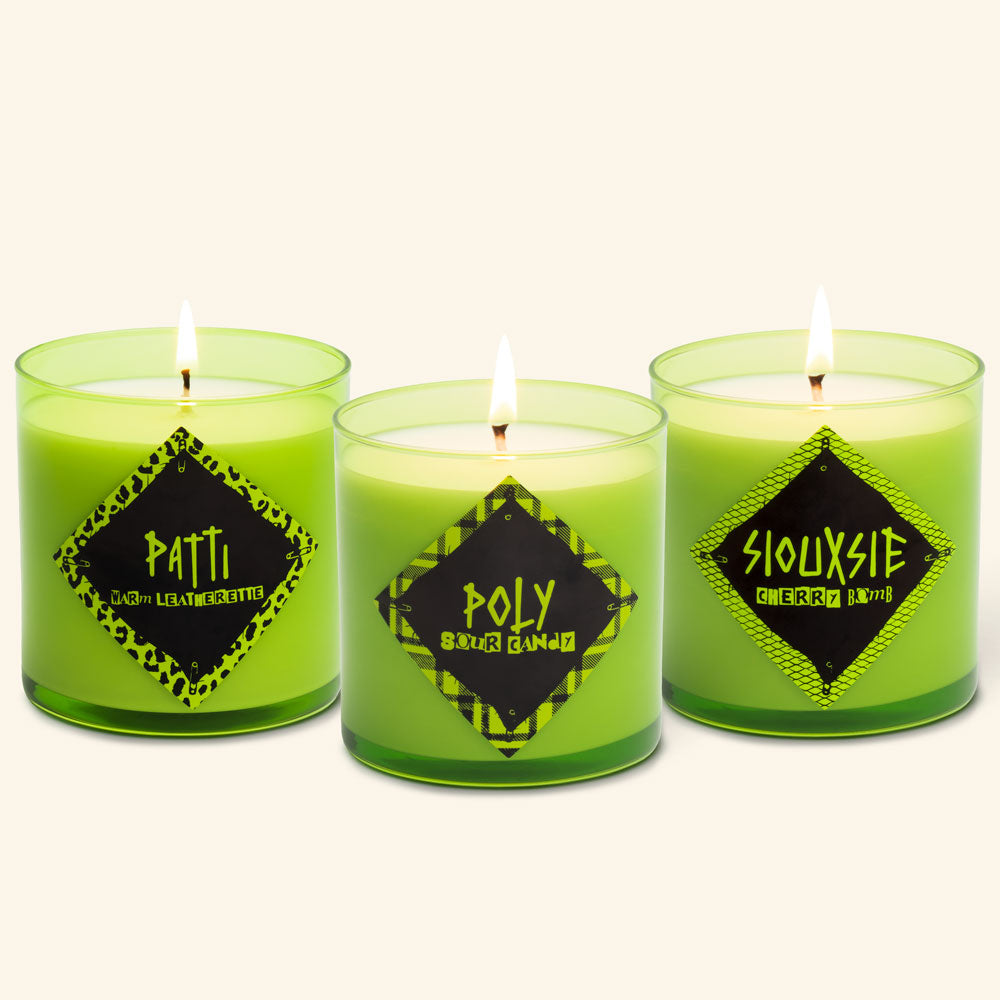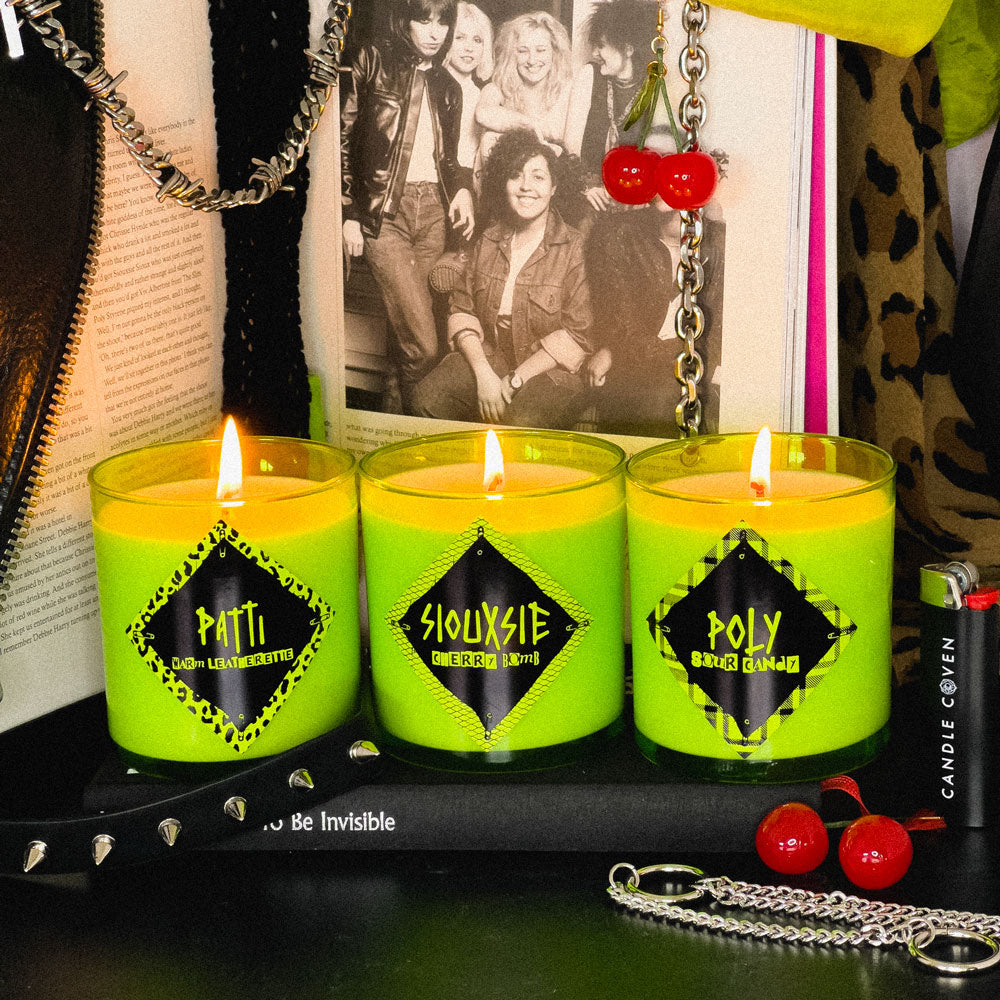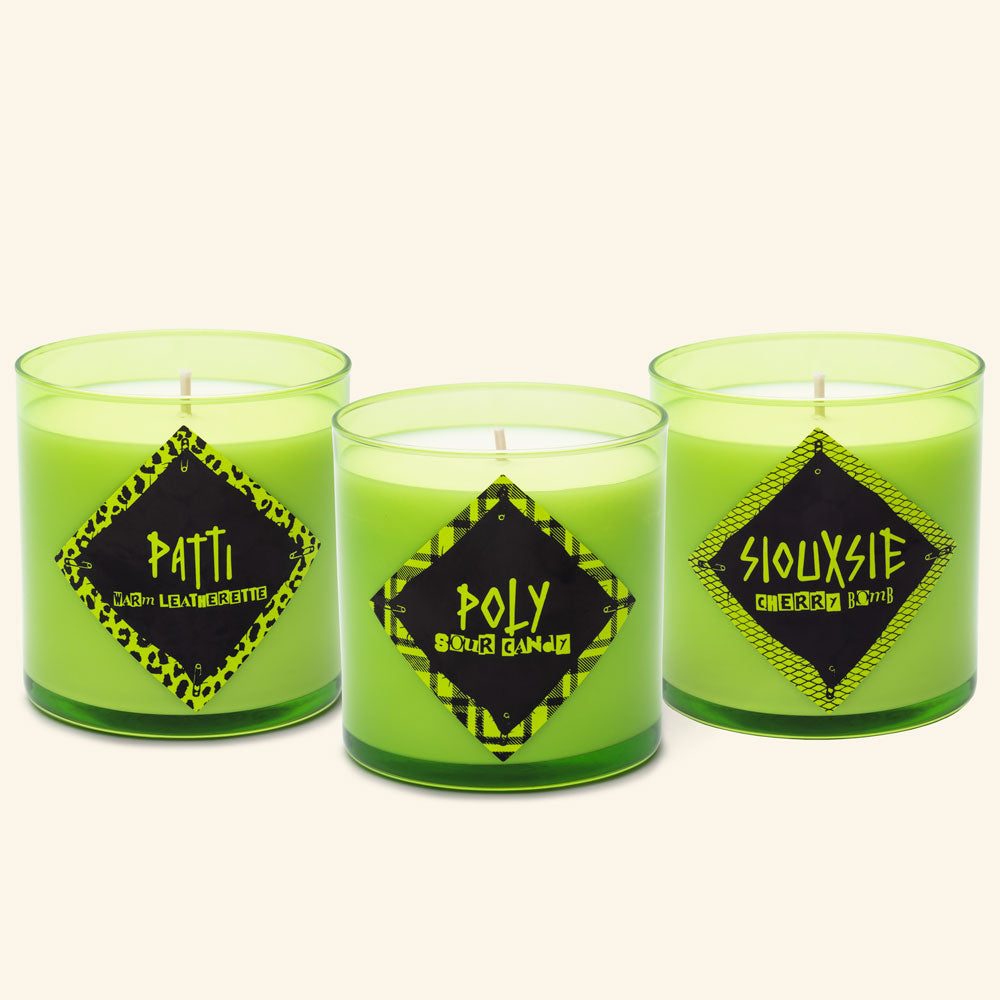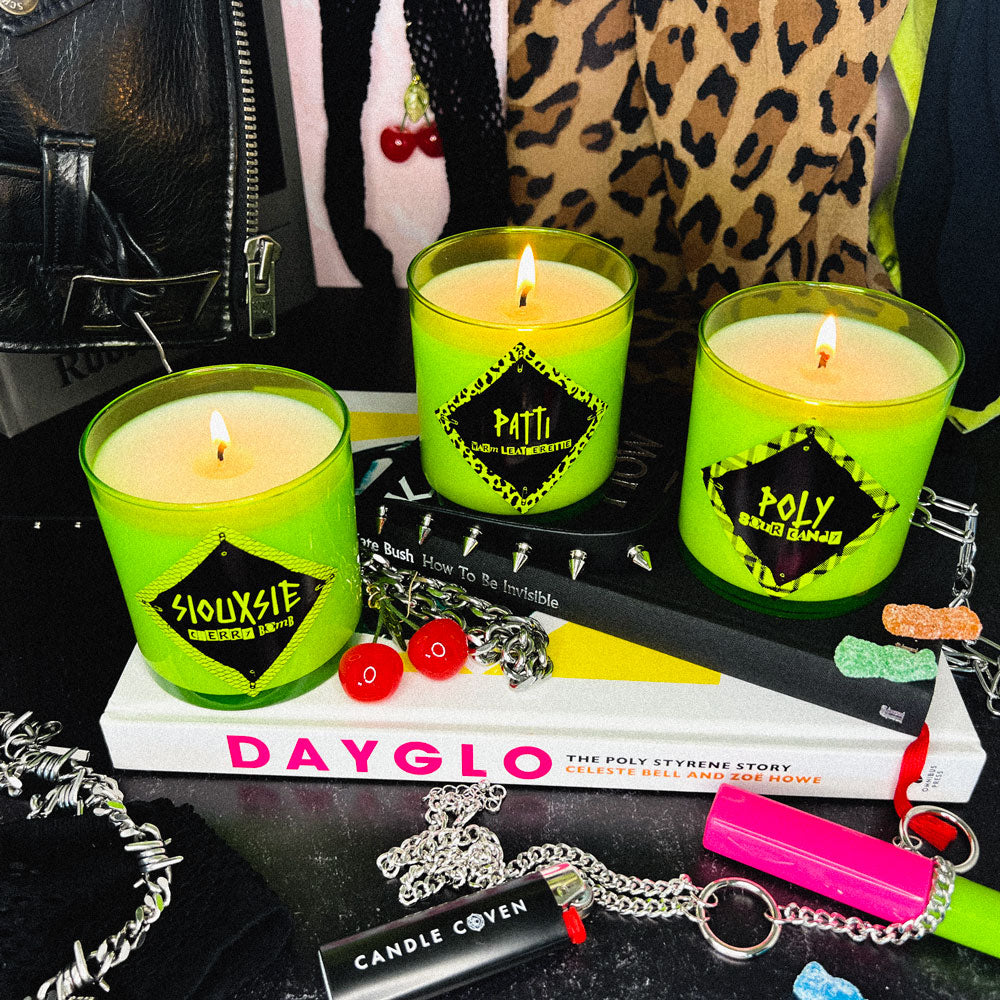 The Punks Candle Set
Experience scent anarchy with The Punks. Each set includes Classic Candles of Patti, Poly and Siouxsie. 
Patti • Warm Leatherette
This is
the intoxicating smoke of sage and eucalyptus.
Swirls of pink jasmine laced with
patchouli and sandalwood.
The familiar crackle of vintage leather
as we ramble through ancient forests,
clothed in oakmoss.
Poly • Sour Candy
Obscene pink peony and rosewater
Razz lemonade turned dayglo
A radical punch of sour lime
Oh bondage, up yours!
Siouxsie • Cherry Bomb
A jamboree of strawberry, orange and dark cherry.
Unleashing scent of blond woods.
Entranced by gardens of heliotrope and rose.
Spellbound.
Iconic
I got these for my daughter for her 16th birthday. They are fantastic!
My three personalities in a set!
I am obsessed with this set! Souxsie is my favorite but Patti just hits different.
Second purchase
When I saw these were going on the vault I immediately ordered another set. There is something moody yet uplifting to these scents… just like their namesakes!!