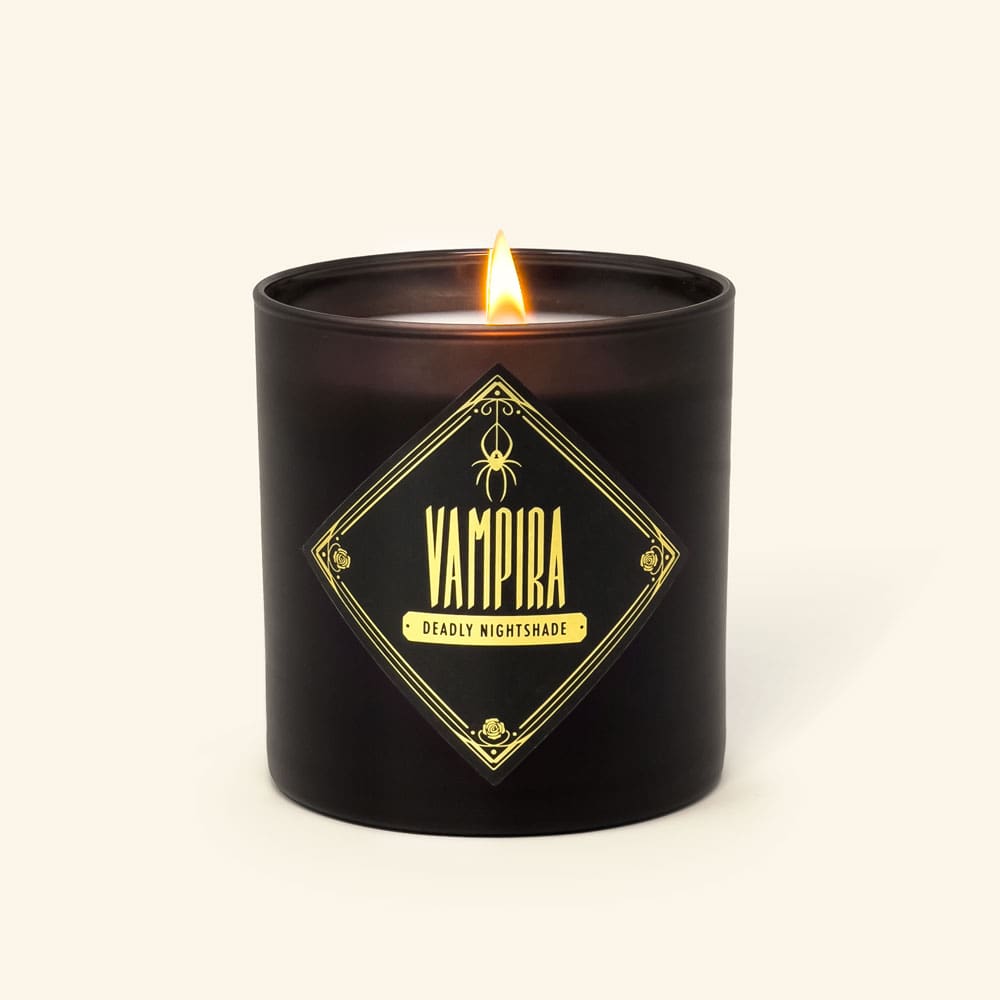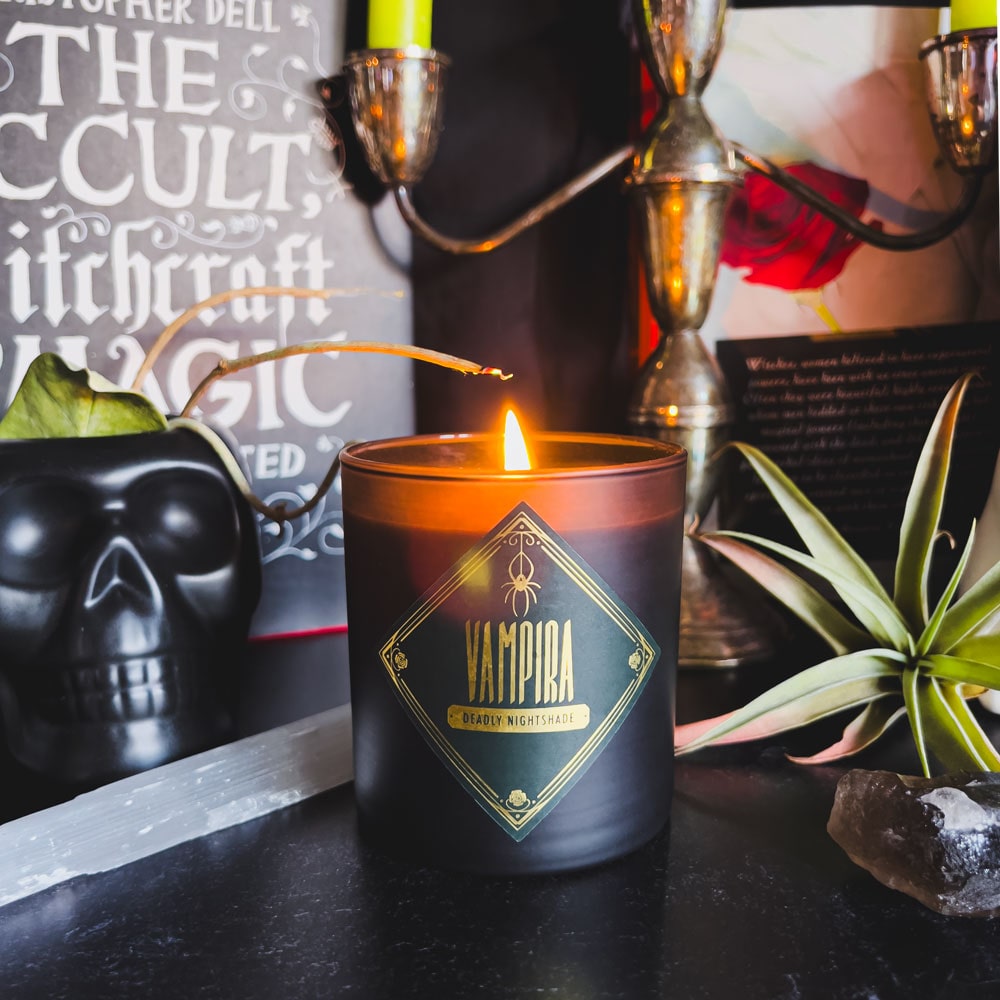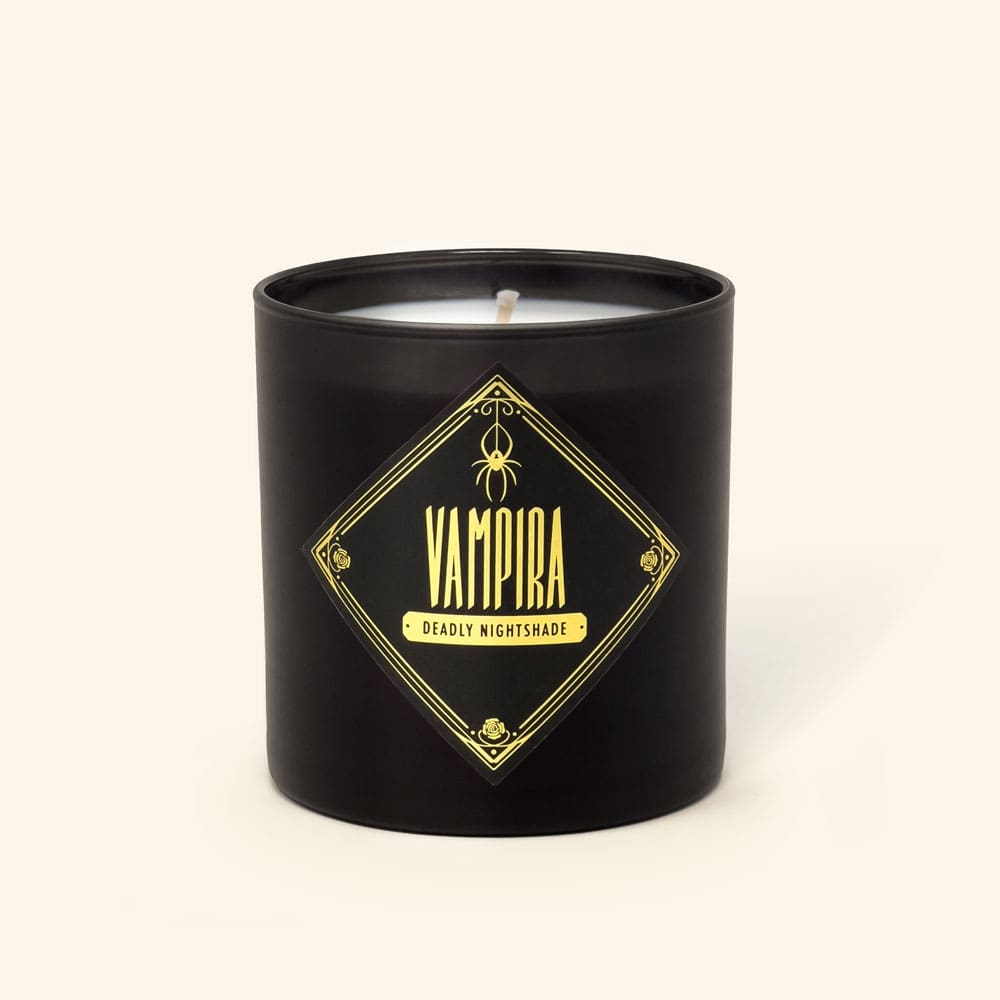 Vampira • Deadly Nightshade Candle
The dripping juice of blood orange and black plum. The lingering cologne of rose and musk. The mysterious sweetness of blackberries. The ghostly incense of patchouli. A whisper of smoke...is someone there?
Have you ever smelled blood? A sweet blood orange is what we mean! This uniquely blended blood orange candle is infused with musk and a subtle pinch of patchouli. Captivate your senses with the alluring aroma of our Vampira inspired candle.
Top note is the initial impression of the fragrance, middle note is the main body of the scent, and base is its final impression.

Top: Blood Orange, Plum, Blackberry, Bergamot

Middle: Rose, Hemp, Patchouli

Base: Vetiver, Musk
All of our candles contain a high amount of luxury fragrance oils and are well-balanced to appeal to many palates. Check out the Scent Scale to learn more.

Floral: ◼️◼️◼️◻️◻️
Citrus: ◼️◼️◻️◻️◻️
Fruity: ◼️◼️◼️◻️◻️
Fresh & Clean: ◻️◻️◻️◻️◻️
Woody: ◼️◼️◻️◻️◻️
Sweet: ◼️◼️◻️◻️◻️
Spicy: ◼️◻️◻️◻️◻️
50-hour burn time
6.5 ounces, 3.19" L x 3.19" W x 3.54" H
100% soy wax, cotton wick
Vegan & cruelty-free
Non-toxic & clean burning
Made in New York