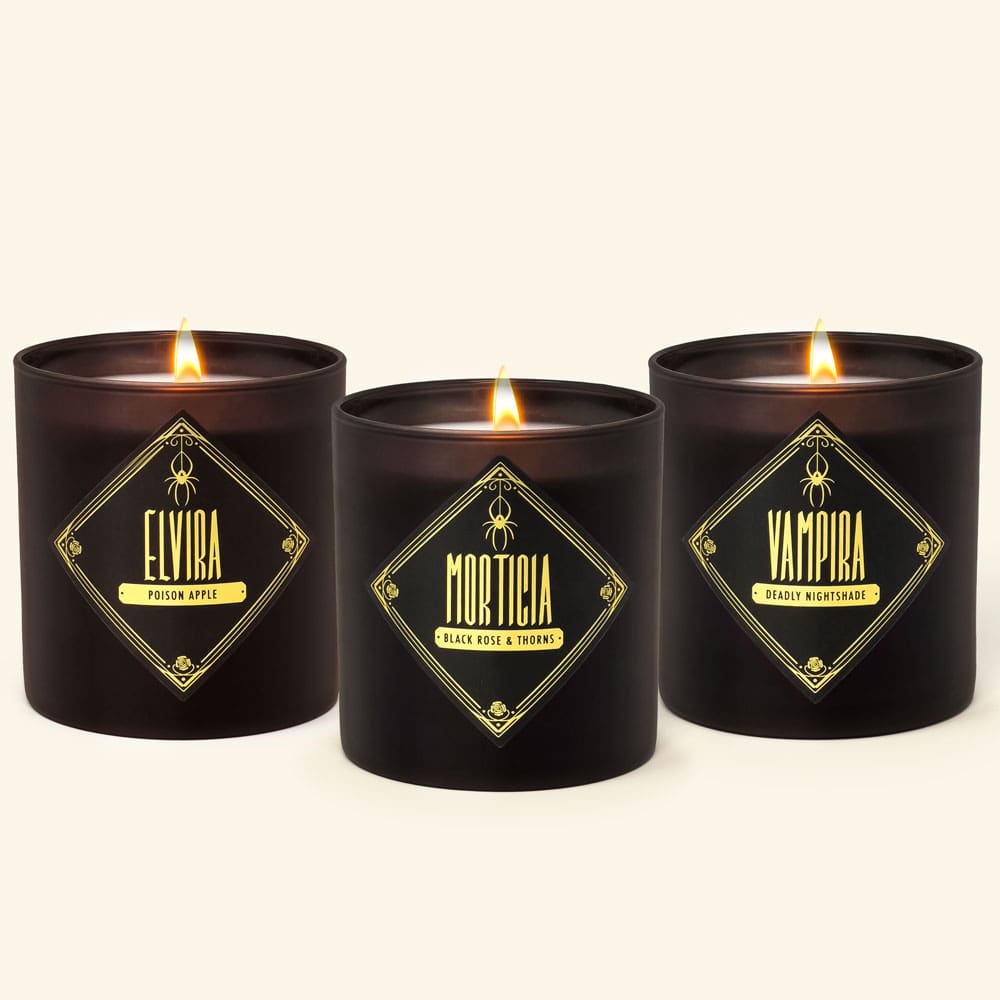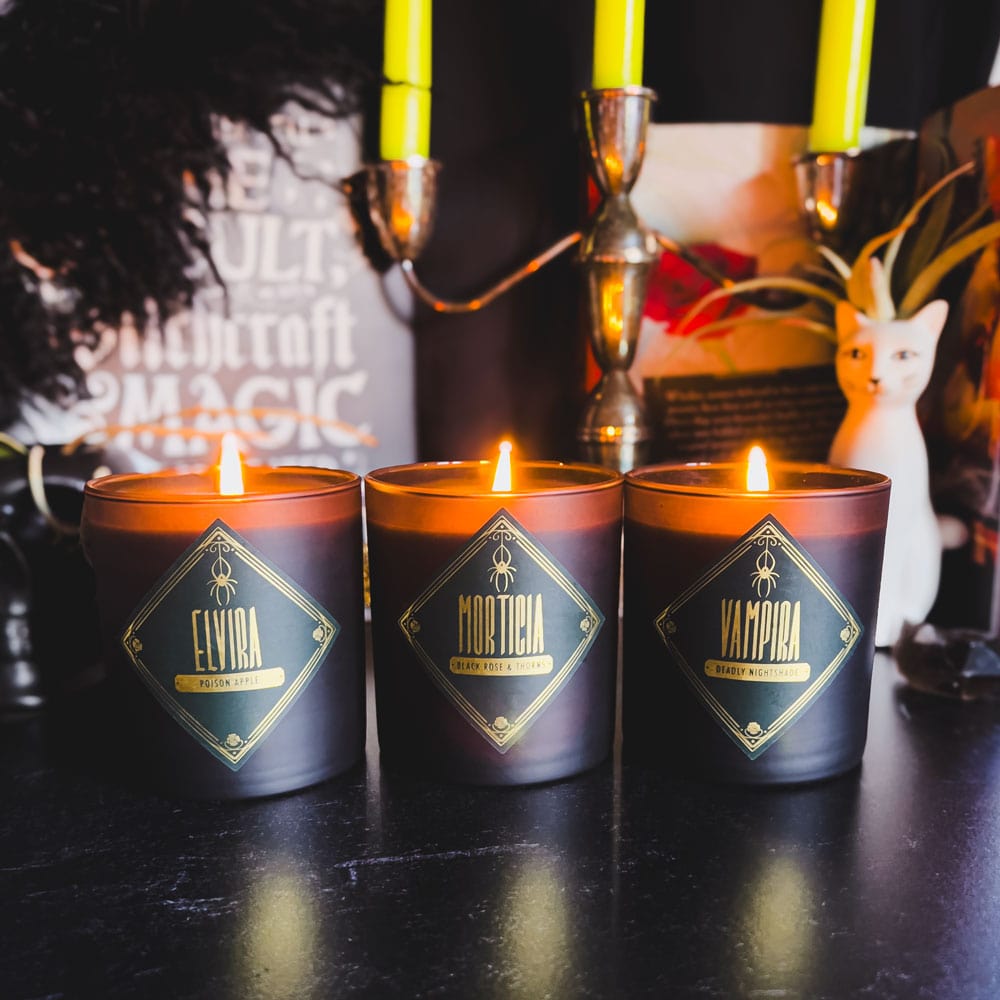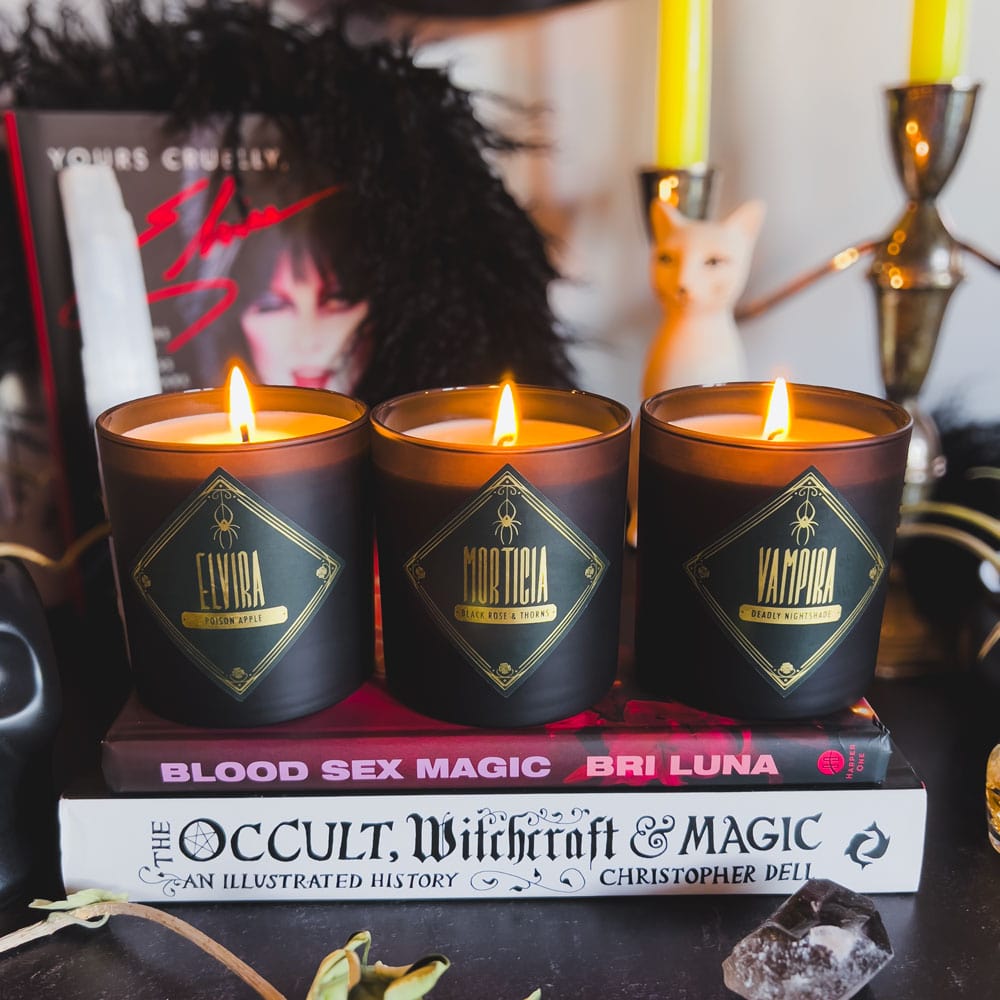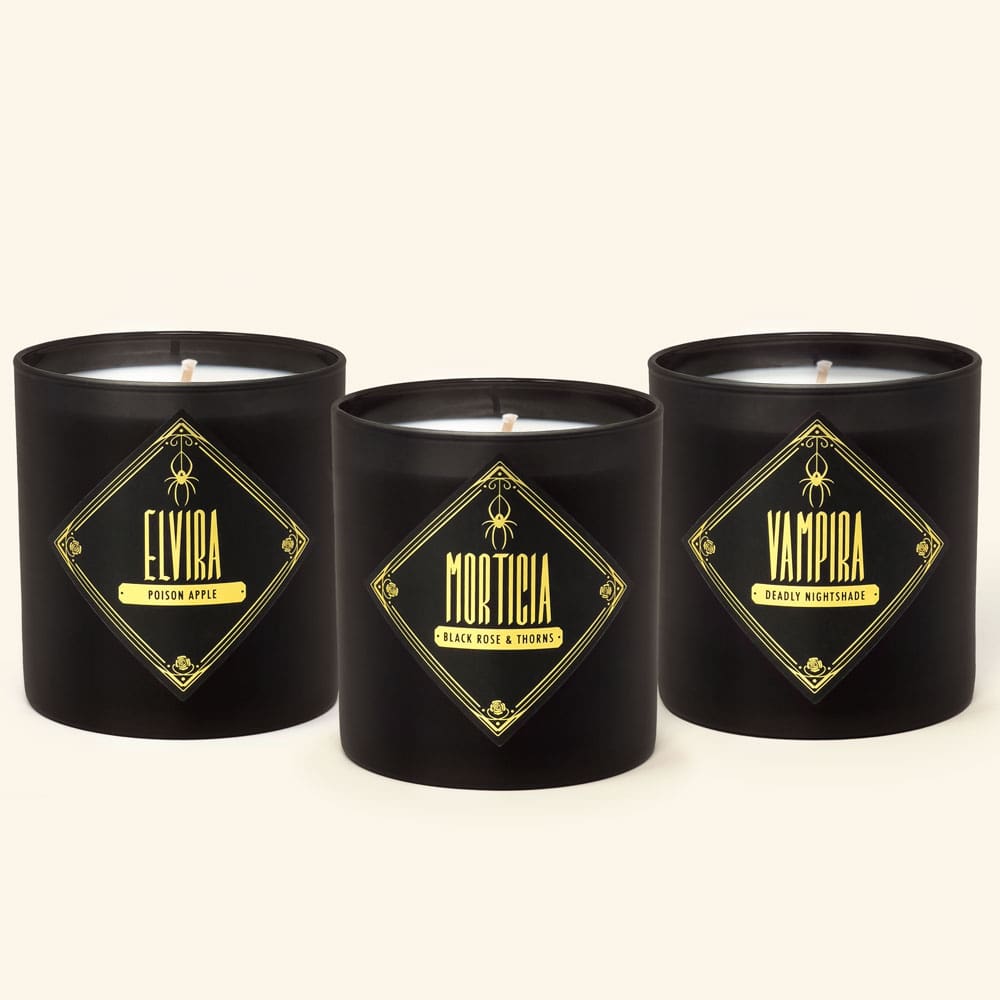 Vamps Candle Set
Get caught in the web of The Vamps and share an evening with the mistresses of darkness. We created the perfect long lasting candle set inspired by Vampira, Morticia, and Elvira. Experience the intoxicating aromas of deadly nightshade, black rose & thorns, and poison apple scented candles.
Elvira • Poison Apple
The irresistible bite of a blood-red apple. An intoxicating bouquet of sweet violets and jasmine. The forbidden fruit of mashed black currants. The earthy aroma from a mysterious leather bound book. This is no ordinary apple...
Morticia • Black Rose & Thorns
The velvety perfume of rose petals mingles with plush peony. A sharp bite of mandarin essence. The allure of warm amber and sensual musk draws you closer. Beware the thorns...
Vampira • Deadly Nightshade
The dripping juice of blood orange and black plum. The lingering cologne of rose and musk. The mysterious sweetness of blackberries. The ghostly incense of patchouli. A whisper of smoke...is someone there?
Best Time of the Year
I've been waiting for a year for these candles to come back! I love every one of them so much. Morticia is a subtle rose scent, almost powdery. Elvira is sweet and somewhat spicy. My go-to fall scent for sure. Vampira is flowery and smooth. I love to light it for my scalding hot showers.
I'm waiting to give them to my girlfriend as a Christmas gift 👀 but they smell wonderfully unlit and are absolutely beautiful, I'm excited for both her reaction and her to light one!
Amazingly
I love these candles! Especially the vamp collection!!! There are a complex and moody!!!