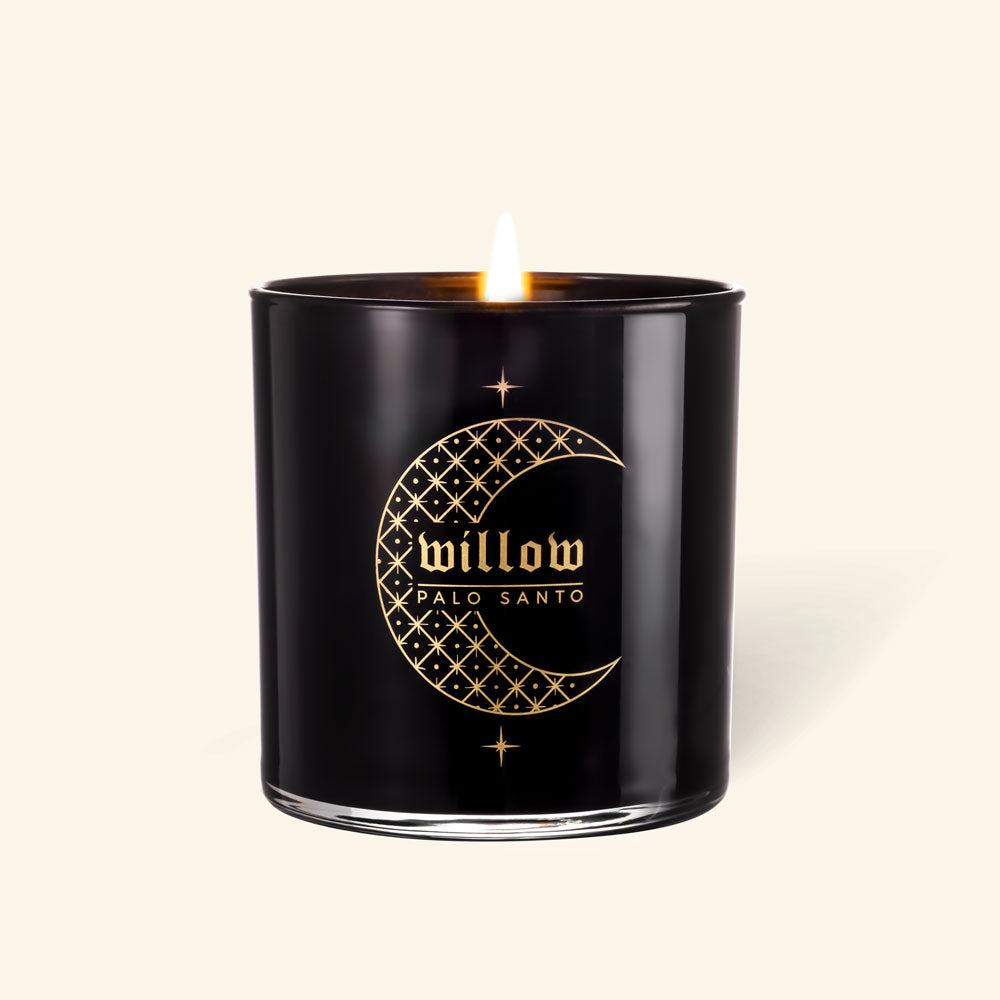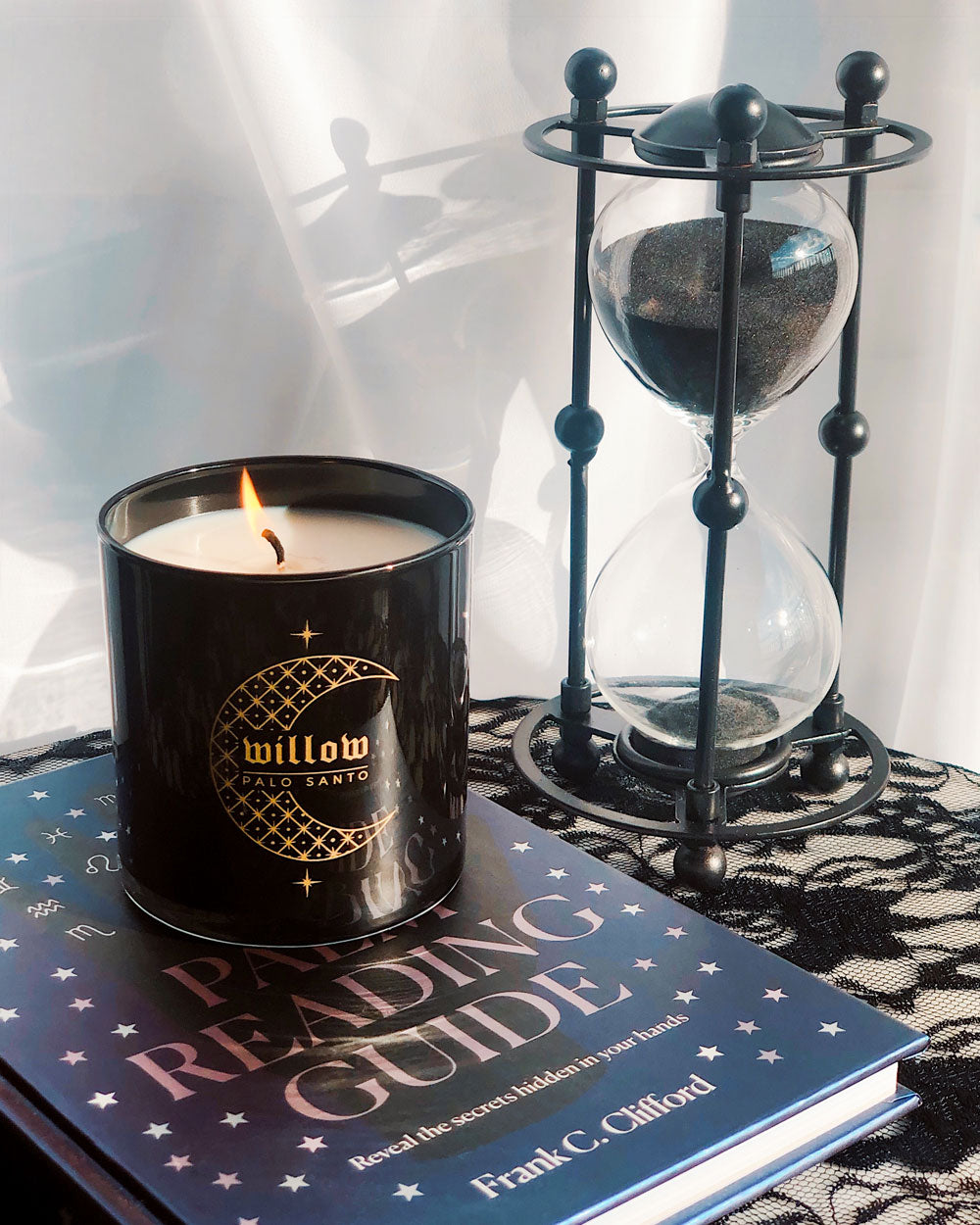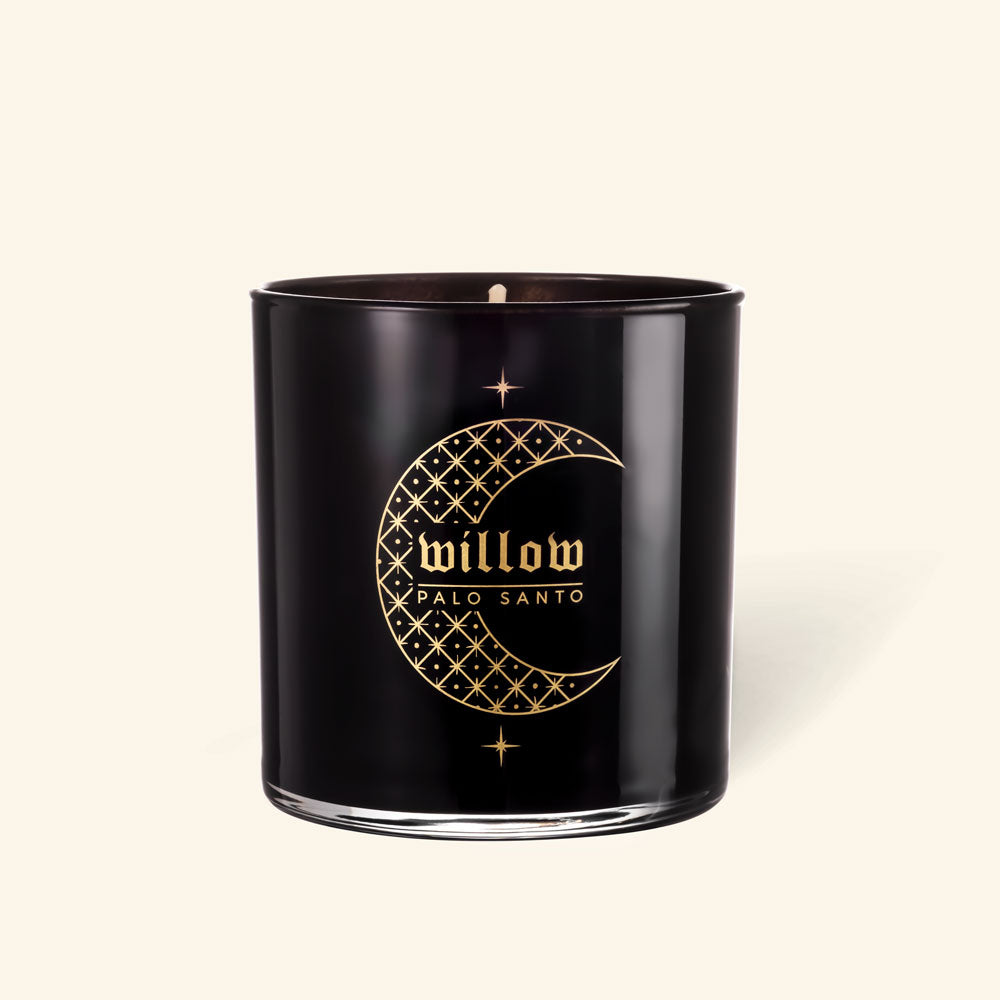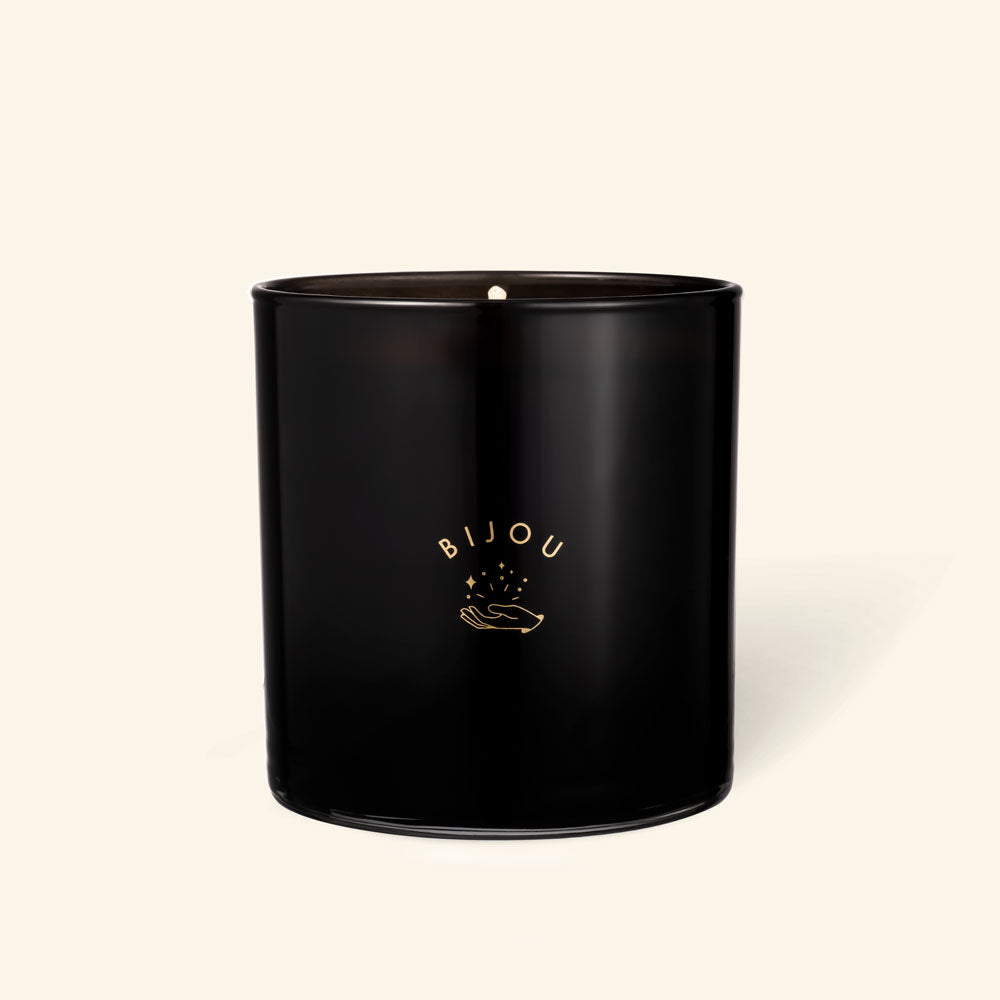 Willow • Palo Santo Candle
A truly sacred blend. Palo santo, resinous labdanum, and smoky birch tar with a warm base of vanilla bean and cedar.
The Palo Santo tree is known for its purifying and cleansing properties, which is why we crafted this scented candle. Our Palo Santo candle is perfect for removing negative energy from your mind and filling your space with its subtle yet powerful and positive aroma.
Top note is the initial impression of the fragrance, middle note is the main body of the scent, and base is its final impression.

Top: Palo Santo

Middle: Smoky Birch Tar, Labdanum

Base: Vanilla Bean, Cedar, Cade
All of our candles contain a high amount of luxury fragrance oils and are well-balanced to appeal to many palates. Check out the Scent Scale to learn more.

Floral: ◻️◻️◻️◻️◻️
Citrus: ◼️◻️◻️◻️◻️
Fruity: ◻️◻️◻️◻️◻️
Fresh & Clean: ◻️◻️◻️◻️◻️
Woody: ◼️◼️◼️◻️◻️
Sweet: ◼️◼️◻️◻️◻️
Spicy: ◼️◻️◻️◻️◻️
65-hour burn time
10 ounces, 3.25" L x 3.25" W x 3.4" H
100% soy wax, cotton wick
Vegan & cruelty-free
Non-toxic & clean burning
Made in New York
Thank you!!!!
Your products and prices are great!
Cozy and Elegant!
This was actually my first candle from the Coven collection, and I am in love! My previous favorites were Billie, Ella, and Ingrid and this was such a welcome addition! Willow reminds me of a crisp October evening and brings the perfect amount of coziness to any space you choose!
Favorite Witch & Favorite Candle
OH.MY.GODDESS!! This was my first Bijou candle and it's now my absolute favorite out of every candle I've ever purchased, anywhere. If you prefer woodsy, earthy scents and like to hang out in magic shops, this is the candle for you. I don't know what else to say other than it smells amazing.
I will never stop buying it, so please don't ever discontinue it!