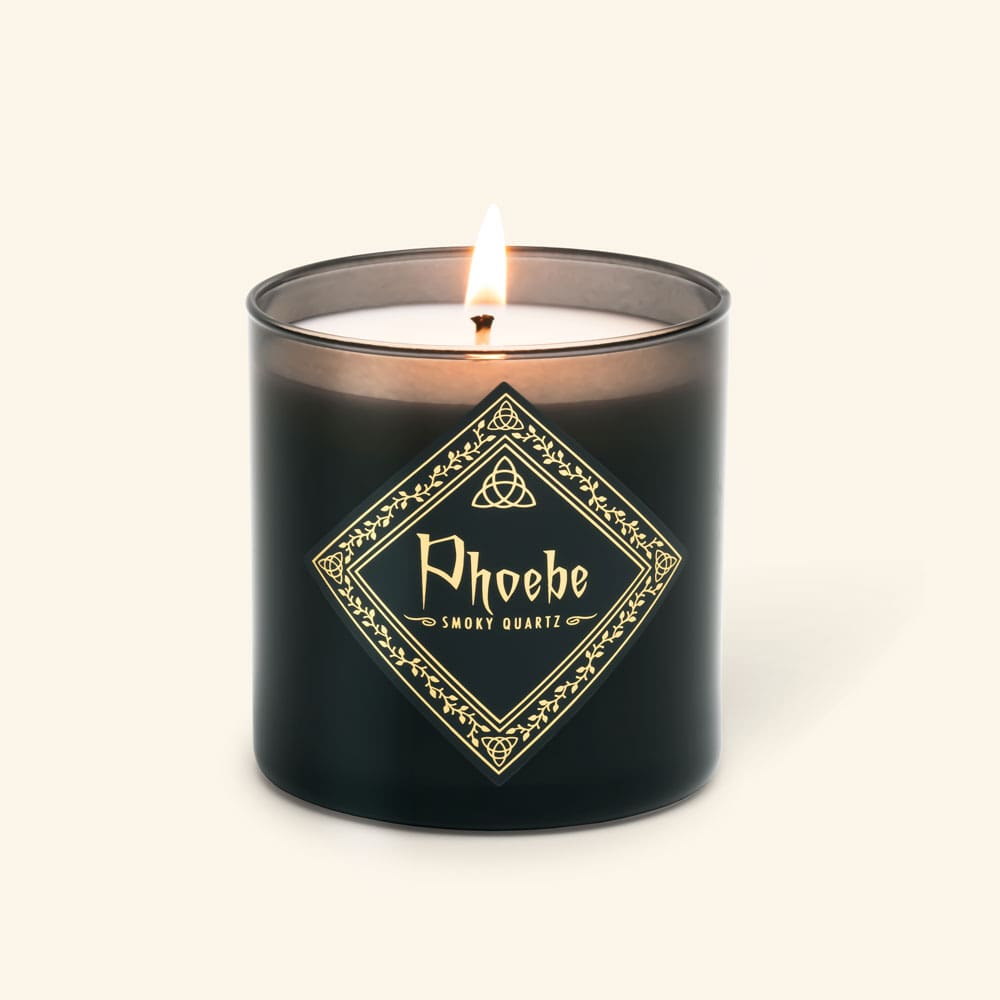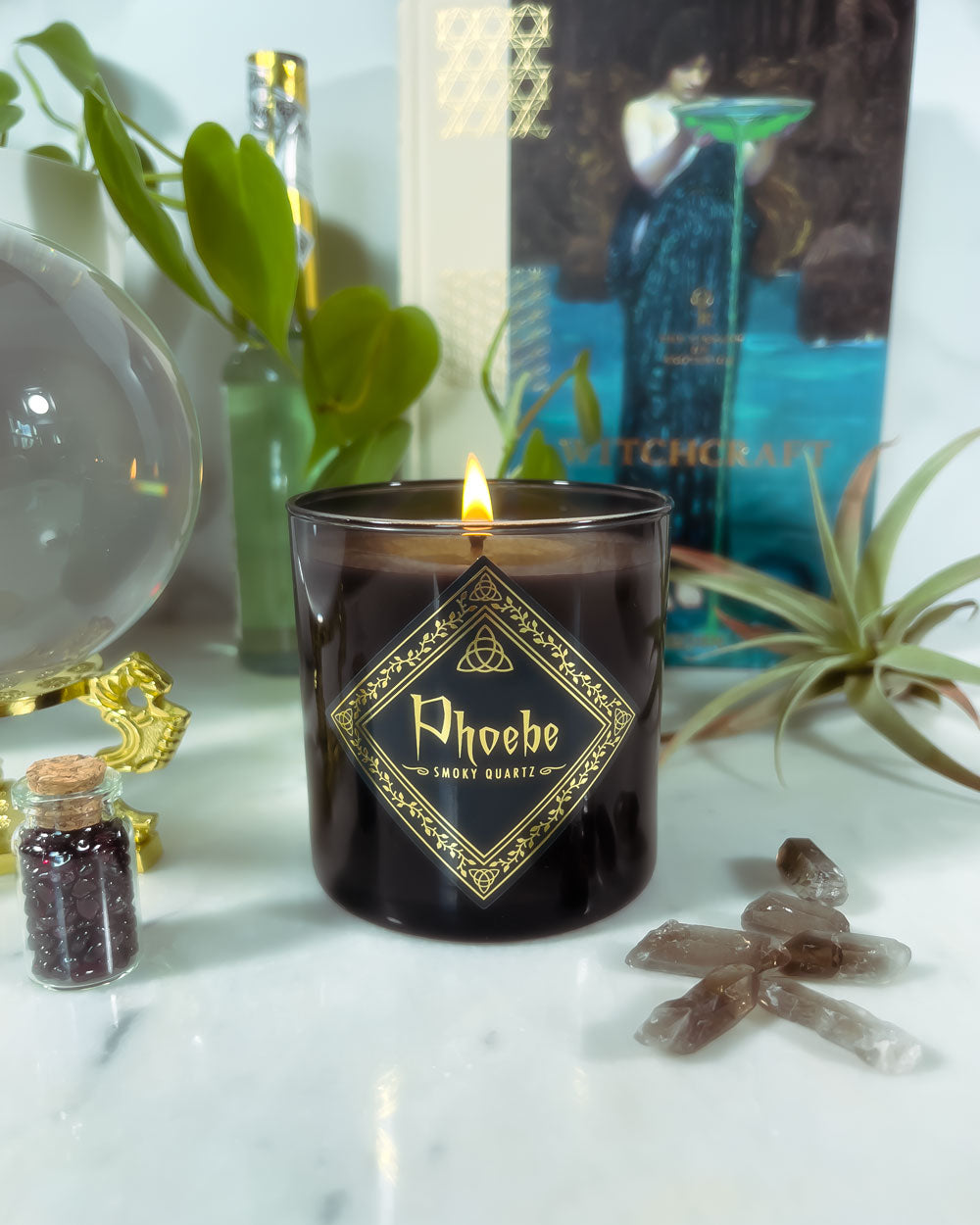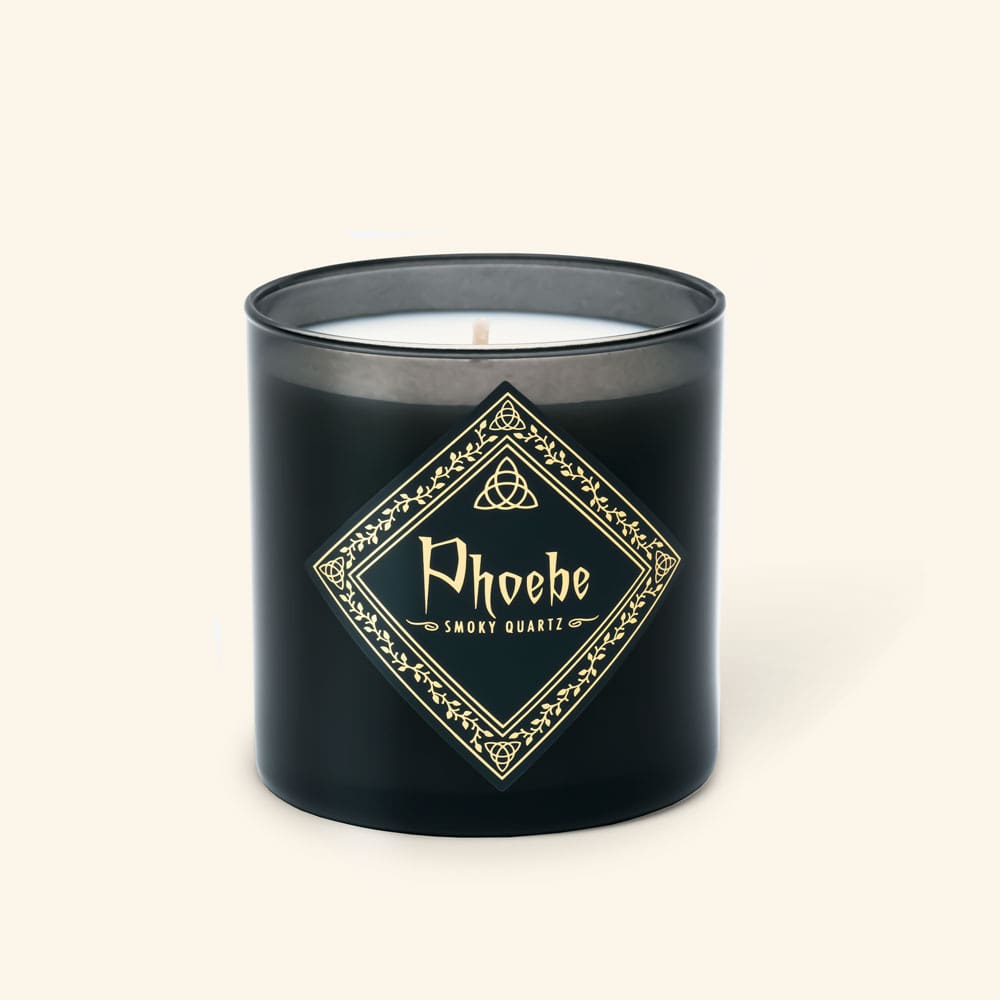 Phoebe • Smoky Quartz Candle
Chestnut and embers, a witch's fire
Clove and anise invoke desire
Coriander and musk from powers above
A spark within that turns to love
This is our unique take on a classic roasted chestnut candle! We layered coriander on top with undertones of smoky embers and musk. Imagine a witch's fire paired with clove and anise to evoke a desire that only our Phoebe inspired candle can suffice.
Top note is the initial impression of the fragrance, middle note is the main body of the scent, and base is its final impression.

Top: Coriander

Middle: Roasted Chestnuts, Star Anise, Clove

Base: Smoky Embers, Musk
All of our candles contain a high amount of luxury fragrance oils and are well-balanced to appeal to many palates. Check out the Scent Scale to learn more.

Floral: ◻️◻️◻️◻️◻️
Citrus: ◻️◻️◻️◻️◻️
Fruity: ◻️◻️◻️◻️◻️
Fresh & Clean: ◻️◻️◻️◻️◻️
Woody: ◼️◼️◼️◼️◻️
Sweet: ◼️◼️◼️◻️◻️
Spicy: ◼️◼️◻️◻️◻️
65-hour burn time
10 ounces, 3.5" L x 3.5" W x 3.125" H
100% soy wax, cotton wick
Vegan & cruelty-free
Non-toxic & clean burning
Made in New York
Absolutely Enchanting!
I'm going to have to try the other Charmed candles now, because Phoebe is sweet and smoky and cozy! The notes and overall scent are so elegant and still mysterious. No surprise here, but Phoebe is a new favorite!
So good
Love this scent !!! I ordered Phoebe and Piper and I'm obsessed with them both I'm about to order Prue to have the set
Witchy Nostalgia
I love these candles so much. I am a candle girly if there ever was one. My first Bijou candle was Gillian from the Practical Magic collection, and I was hooked. They're expensive, but worth it, especially to support a small business. I now also have Prue and Phoebe from the Charmed (my whole childhood/coming of age) collection, and I'm anxiously awaiting its return so I can get Piper. The scents are so comforting and nuanced. It's definitely not the bath and body worlds overpowering vanilla cupcake vibe.