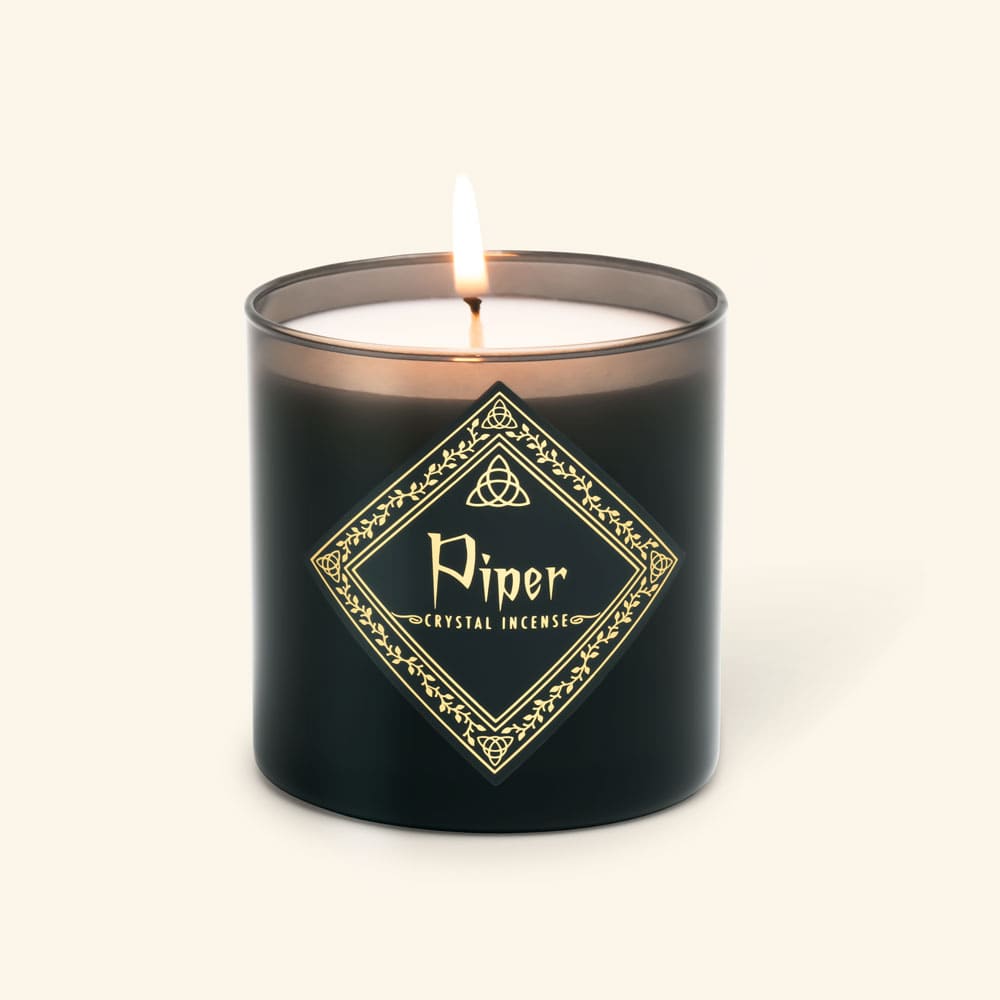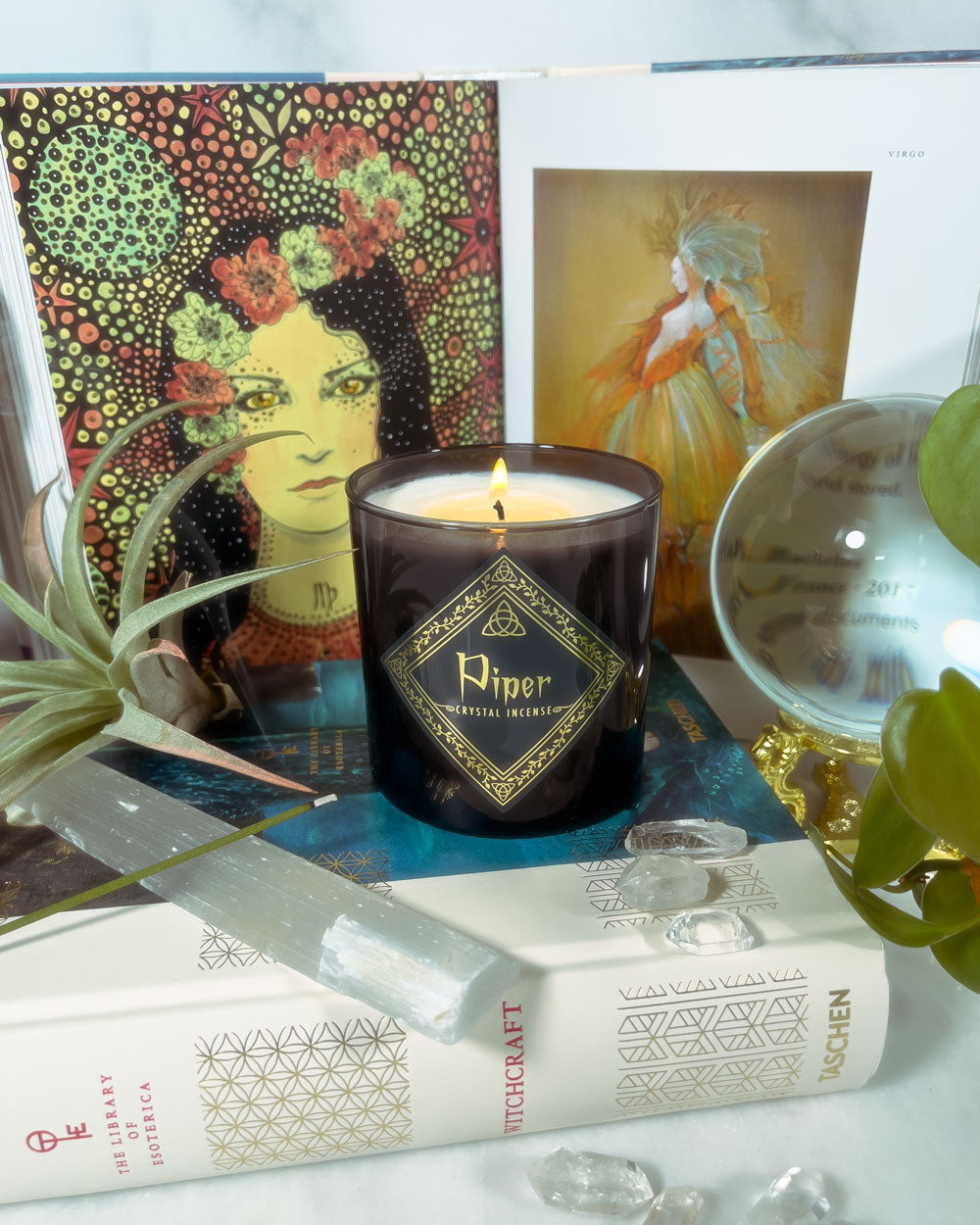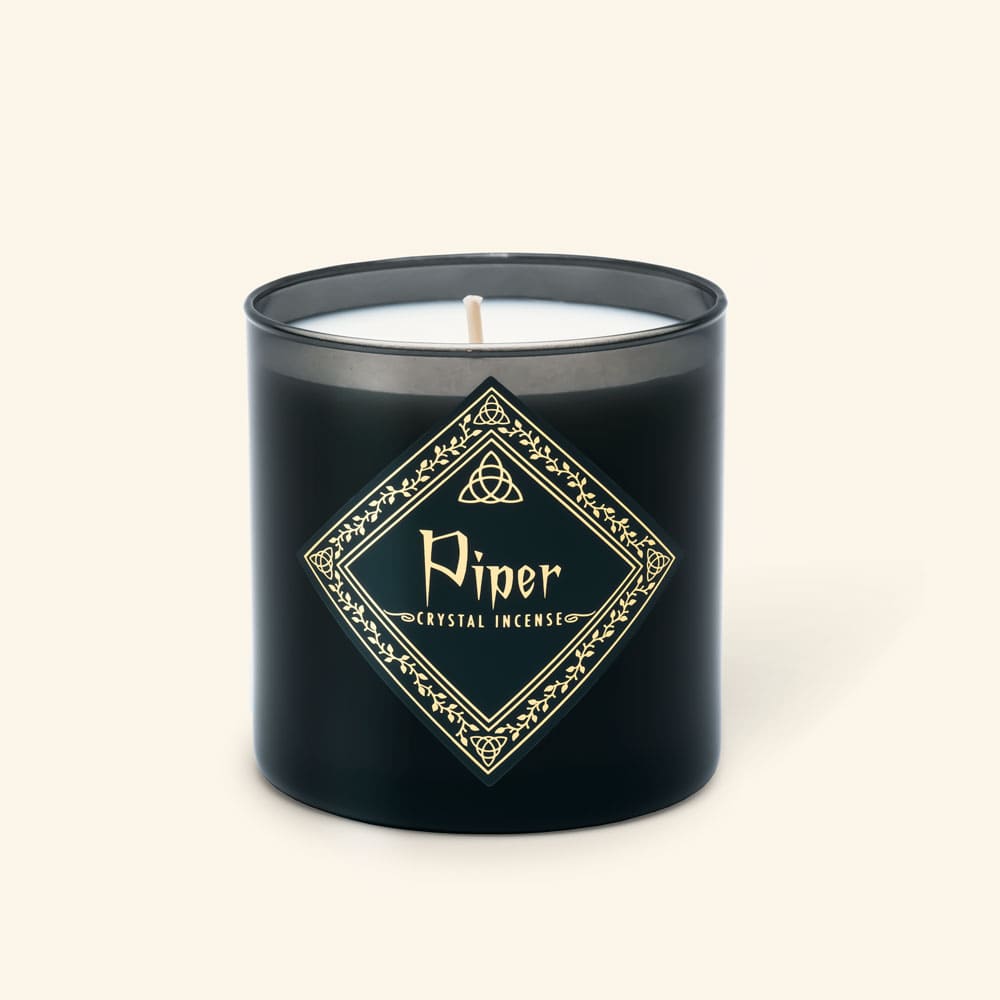 Piper • Crystal Incense Candle
Orange blossom and jasmine rise
Sweet amber and saffron fill the skies
Oakmoss and cedar intertwined
All that you seek, you shall find
Experience a balance of woody, floral, and sweet scents with our Piper inspired orange blossom candle. We added soothing jasmine, sweet amber, and a subtle woody fragrance of oakmoss and musk to make a uniquely scented orange blossom candle unlike any other.
Top note is the initial impression of the fragrance, middle note is the main body of the scent, and base is its final impression.

Top: Orange Blossom, Sea Salt

Middle: Sweet Amber, Jasmine, Saffron

Base: Cedar, Oakmoss, Musk

All of our candles contain a high amount of luxury fragrance oils and are well-balanced to appeal to many palates. Check out the Scent Scale to learn more.

Floral: ◼️◼️◻️◻️◻️
Citrus: ◼️◼️◻️◻️◻️
Fruity: ◻️◻️◻️◻️◻️
Fresh & Clean: ◻️◻️◻️◻️◻️
Woody: ◼️◼️◼️◻️◻️
Sweet: ◼️◼️◻️◻️◻️
Spicy: ◻️◻️◻️◻️◻️
65-hour burn time
10 ounces, 3.5" L x 3.5" W x 3.125" H
100% soy wax, cotton wick
Vegan & cruelty-free
Non-toxic & clean burning
Made in New York
Obsessed
The Charmed collection has become my new favorite!!! It is exactly what I want my room to smell like all day everyday!
Truly 'Charming' Candles
The Piper candles are wonderful. Beautiful scent that carries throughout the room yet is not overpowering. Clean burning candle... and a quality and beautiful candle glass that will be reused for a long time to come.
All around pleasant candle
Lit this one for the first time today. It's an overall pleasant scent that would work in a bedroom, bathroom or any conversational spot in your house. Can't go wrong with this one!