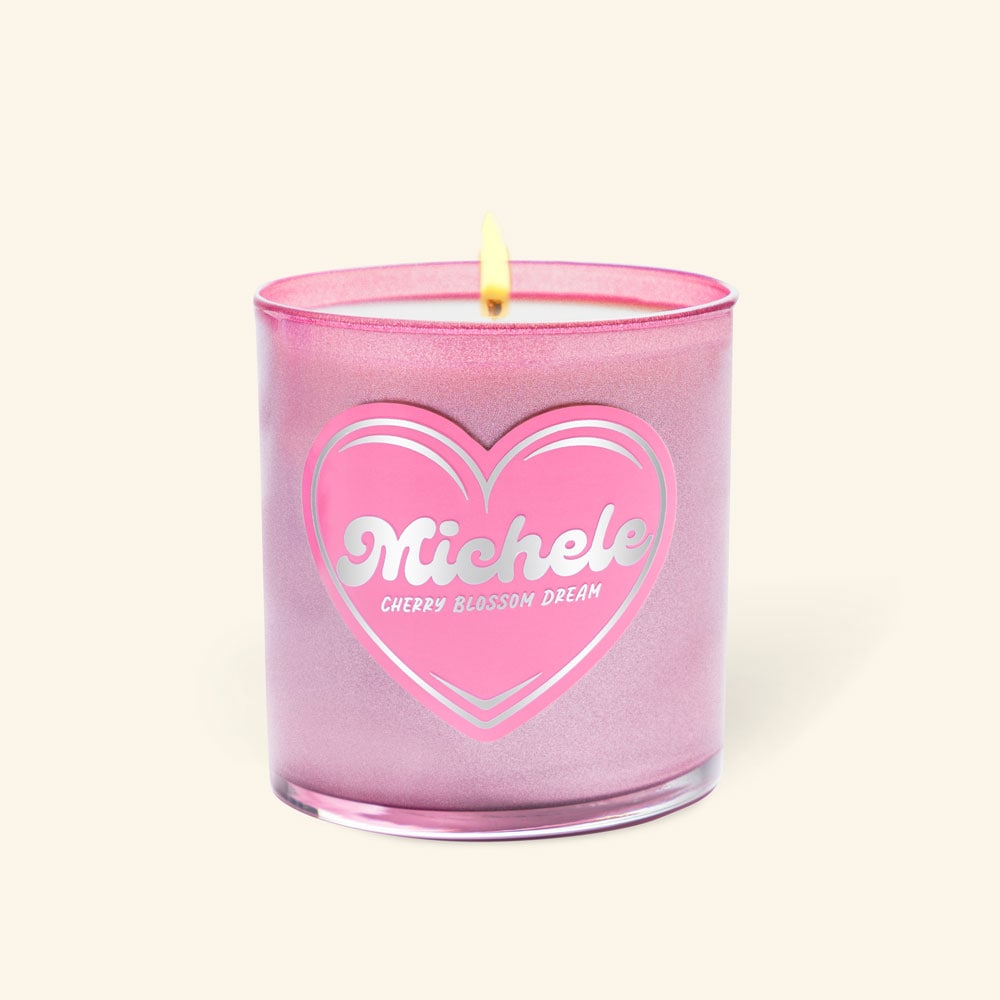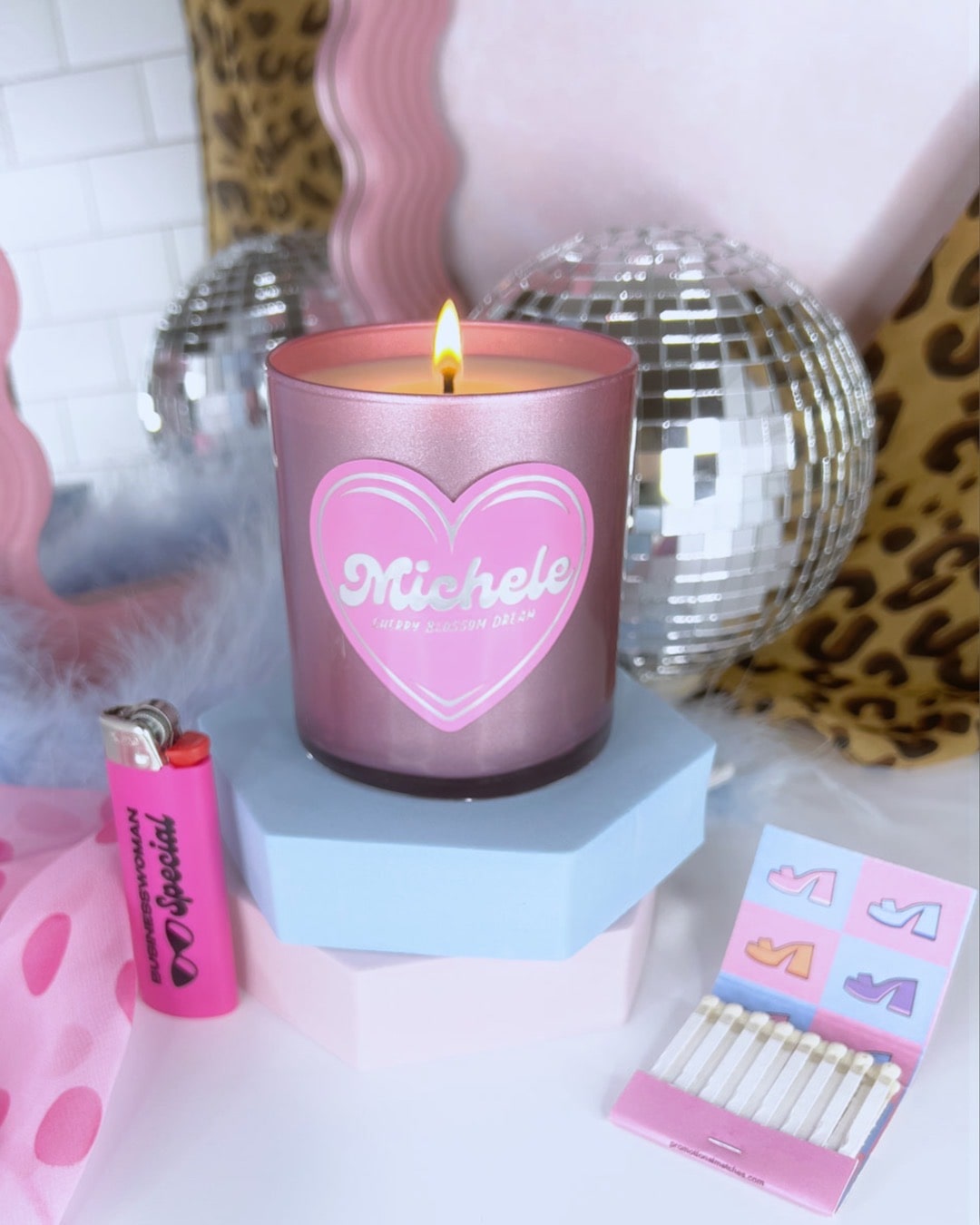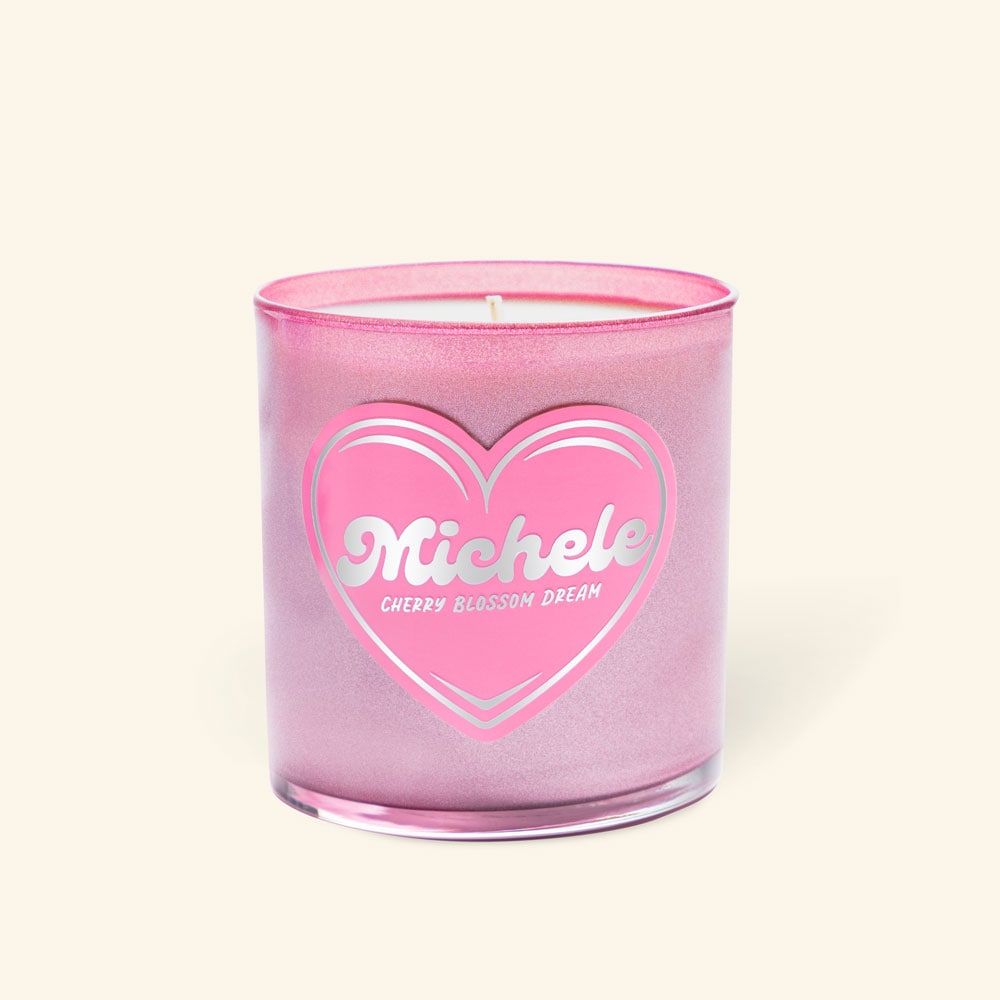 Michele • Cherry Blossom Dream Candle
The funnest fruity blend of peach, orange and red apple. Cherry blossom and lilac are they cutest they've ever looked. Accessorized with a base of musk and blond woods that smell so good it's not even funny.
Experience the floral fantasy of our cherry blossom scented candle. This combination of fruity and floral tones is sure to invigorate your senses and prepare you for anything the day throws at you.
Top note is the initial impression of the fragrance, middle note is the main body of the scent, and base is its final impression.

Top: Orange, Peach, Red Apple

Middle: Cherry Blossom, Lilac

Base: Musk, Blond Woods
All of our candles contain a high amount of luxury fragrance oils and are well-balanced to appeal to many palates. Check out the Scent Scale below to learn more.

Floral: ◼️◼️◼️◻️◻️
Citrus: ◼️◼️◼️◻️◻️
Fruity: ◼️◼️◼️◼️◻️
Fresh & Clean: ◼️◻️◻️◻️◻️
Woody: ◻️◻️◻️◻️◻️
Sweet: ◼️◼️◻️◻️◻️
Spicy: ◻️◻️◻️◻️◻️
65-hour burn time
10 ounces, 3.5" L x 3.5" W x 3.125" H
100% soy wax, cotton wick
Vegan & cruelty-free
Non-toxic & clean burning
Made in New York
Cherry Blossom Dream
I do get the lovespell comparison, but this is nicer. It is sweet, fruity, floral. I like to light it with Romy to mellow it a bit as this one performs very well, or alone as a bathroom candle.
I loved my purchase
I love my Michele candle 🕯 so cute !
You look so good with blond hair and black roots it's like not even funny
This smells like walking down the halls of my middle school as every girl sprayed Love Spell in between classes. It has great throw and the container is shimmery. What more could you want?